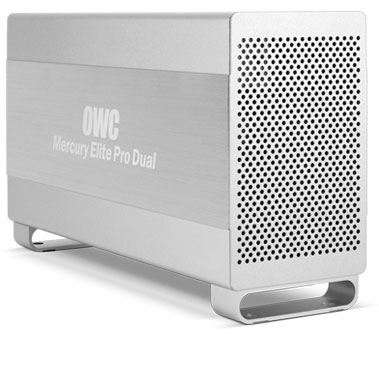 Mac / PC / USB 2.0 / FireWire 800 / FireWire 400 / eSATA
Hardware Striped RAID-0 SATA drive arrays specifically designed to meet the performance demands of video and audio production.
Provides data transfer rates over:
250 Megabytes per second via eSATA
80 Megabytes per second via FireWire 800
1.0TB to 8.0TB
from $209.00



Mercury Elite is a trademark of New Concepts Development Corporation. FireWire and Mac are trademarks of Apple Inc., registered in the U.S. and other countries. Thunderbolt is a trademark of Intel Corporation in the United States and other countries. Other marks may be the trademark or registered trademark of their owners.