Grammy Award-Winning Chris Vrenna
Relies on OWC Storage Solutions for Studio and Personal Music Projects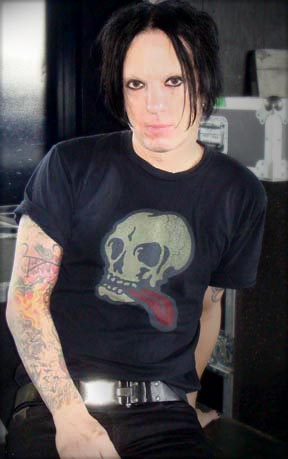 Chris Vrenna
Marilyn Manson keyboardist/programmer
"I've been a customer for a long time…I own like 700 of your drives…because your drives were always ProTools compatible right out of the gate and I've never had one of your desktop or portable drives go down," said Vrenna. "With your tiny little OWC Mercury On-The-Go 500GB portable drive, I've got enough room on one drive for all my libraries and synth instruments and still have 300 gigs left over just to record to. One drive. It's a pretty rockin' little rig!"
OWC Products Vrenna Uses:
- Chris Vrenna

About Chris Vrenna
Chris Vrenna is a musician, Grammy award-winning producer, engineer, remixer, songwriter, video game composer, and programmer. Vrenna has worked with such bands as NIN, Gnarles Barkley, Marilyn Manson, Metallica, U2, Weezer, David Bowie, The Smashing Pumpkins, Hole, Rob Zombie, and Green Day. He's worked on music for several video games such as Doom 3, Quake 4, Alice, Enter The Matrix, Sonic The Hedgehog, and Need for Speed Most Wanted. Chris is also an avid clinician for Digidesign ProTools.