NewerTech Kitchen Kit

NuStand 360 & Stylus for the iPad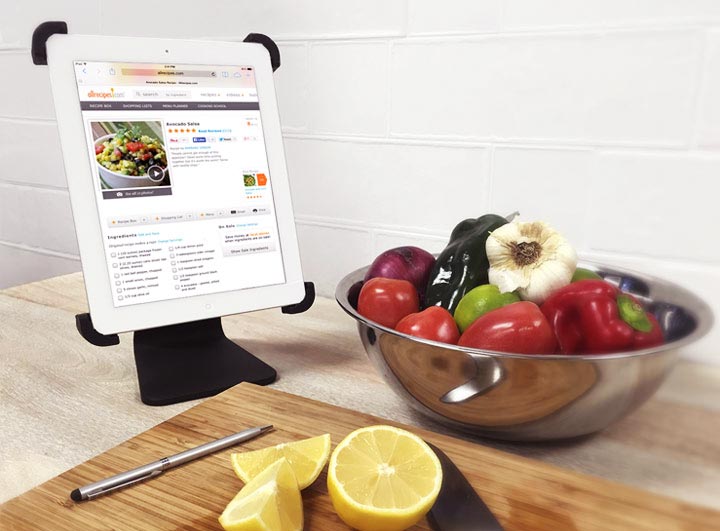 The Secret Ingredient is Convenience
Cooking is a joy, and time spent in the kitchen is a hands-on, often messy experience. Cutting, peeling, slicing, stirring, tasting, measuring, and wait... was that two cups of self-rising flour, or was it plain flour?

Stop. Wash hands, dry hands, find iPad, clean butter off iPad, check recipe... Right. Now, where were you...?

Introducing the NewerTech Kitchen Kit. Streamline your kitchen experience and use your iPad for recipes, music, video, and even conversation, all cleanly and easily while cooking.
Your Ideal Sous Chef
Your iPad clips securely into the NuStand 360 with a full range of motion and precise positioning so it's always in the right spot for viewing. A heavyweight base with rubberized feet, keeps your iPad right where you want it, even in a busy kitchen, safe from splashes, spills and kitchen debris. The NewerTech Kitchen Kit combines the NuStand with the NuScribe ergonomic stylus so your recipes are always at your fingertips, even if your fingertips are covered in pasta sauce! Easy cleanup with just a damp cloth makes the Kitchen Kit your ideal sous chef.
Not Just for the Kitchen
Of course, the Kitchen Kit is equally at home in the garage, home brewery, on the craft table, helping out a DIY renovator, or anywhere else you want easy access to your iPad with busy hands.
Includes
One Silver NewerTech NuScribe 2-in-1 touch screen stylus
One NuStand 360 desk stand
One set of corner hold blocks for iPad
One set of corner hold blocks for iPad 2nd, 3rd & 4th Gen
One regular screwdriver
Features
NuScribe 2-in-1 touch screen stylus Features
Ideal 2-in-1 companion for iPad and other capacitive touch devices
Combination twist-barrel pen and touch screen input stylus for precise navigation, note taking, and page turning
Precision-formed, soft rubber tip for smooth screen surface touch
Keeps touch screens smudge free and easier to view
NuStand 360 Features
Aluminum body with removable silicone blocks securely holds either iPad
Unique 360° swivel-pivot design provides fluid, precise display positioning
Scalloped cutaway shape with excellent handhold points
Soft touch, scratch-resistant rubberized black finish
Rear cutout for clean cable routing
Weighted, anti-skid rubber base
The NewerTech NuStand 360 is compatible with...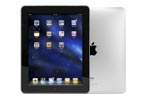 iPad 1st Generation
(January, 2010)
16GB, 32GB, 64GB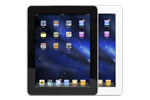 iPad 2nd Generation
(March, 2011)
Model ID:
A1395, A1396, A1397
16GB, 32GB, 64GB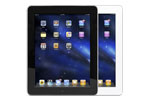 iPad 3rd Generation
(March, 2012)
Model ID:
A1416, A1430, A1403
16GB, 32GB, 64GB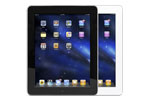 iPad 4th Generation
(October, 2012)
Model ID:
A1458, A1459, A1460
16GB, 32GB, 64GB
NewerTech NuScribe Specifications
Manufacturer Part Number
Dimensions
Length: 5.3 in / 13.3 cm
Diameter: .3 in / 8 mm
Weight: 28.3 g / .5 oz
Proper Usage Instructions
For the best performance when using the stylus end on a touch screen, hold the NuScribe at a right angle to the screen and press lightly.
Warranty
Warranty does not include consumables like pen ink.
NewerTech NuStand 360 Specifications
Dimensions
Height: 12 in / 30.48 cm
Width: 8 in / 20.3 cm
Depth: 5.5 in / 13.97 cm
Weight: 1.6 lbs / .7 kg
Manufacturer provided specifications for Newer Technology p/n
CHEFSTBNDL