OWC Mercury Elite Pro
Production-Grade External Hard Drive
UP TO USB 3.0
FireWire
eSATA
Mac &amp PC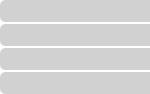 "Will ably fit your needs and give you some room to spare."
4 out of 5 mice rating

"A champ from the start... fast performance, connectivity, and excellent reliability." 5 out of 5

"Performance is exellent"
9 out of 10

"Works perfectly"
5 out of 5


500

GB

7200RPM

16MB cache

$129.00

Learn More »

Add to Cart
1.0

TB

7200RPM

32MB cache

$142.50

Learn More »

Add to Cart
2.0

TB

7200RPM

64MB cache

$175.00

Learn More »

Add to Cart
3.0

TB

7200RPM

64MB cache

$199.75

Learn More »

Add to Cart
4.0

TB

7200RPM

64MB cache

$257.50

Learn More »

Add to Cart
5.0

TB

7200RPM

64MB cache

$299.99

Learn More »

Add to Cart
6.0

TB

7200RPM

128MB cache

$439.00

Learn More »

Add to Cart
Bring Your Own Drive

Enclosure Kit | For SATA Drives

From $89.00

Learn More »
Key Features
Super quiet fanless operation
Rugged, machined aluminum enclosure
Ideally configured for audio, video, and data backup applications
Ultra-protective Shock Isolation System
UL Listed U.S./International Auto Switching 100 ~ 240v, 50/60Hz input, 12 Volt 2 Amp (3 Amp in USB 3.0 model) Power Supply (adapter plugs for International use sold separately)
Data transfer rates up to 300MB/s
Up to 128MB Data Buffer
High-Performance Oxford 9XX Chipset
Cool Blue activity indicator LED
Connection cables included
3 Year OWC Solution Limited Warranty
Pro Tools Compatible
7200RPM drives over USB 3.0, FireWire 800, or eSATA recommended.
Intech SpeedTools Utilities OEM (For Mac OS 8.6 - X only)
Prosoft Engineering Data Backup (For Mac OS X v10.2.8 or later)
NovaStor NovaBACKUP for Windows 2000 or later
Reviews and Awards
Mercury Elite is a trademark of New Concepts Development Corporation. FireWire, Mac and OS X are trademarks of Apple Inc., registered in the U.S. and other countries. Other marks may be the trademark or registered trademark of their owners.