AJA
KONA 3


Video and Audio Desktop I/O Card
Used | Good Condition
Mac / PC / Linux / SDI / AJA Breakout
Unparalleled professional performance
KONA 3 has the features video professionals expect: uncompressed video I/O, 8-channel AES digital audio I/O and 16-channel SDI embedded audio I/O, realtime hardware-based up/down/ crossconversion for efficiently working with a wide variety of SD and HD formats, a hardware downstream keyer for compositing graphics without rendering, and more. All the features you want and expect from a state-of-the-art x4 lane PCI Express card. KONA 3 offers integrated and easy to use support for Apple's Final Cut Studio applications. In addition to working with uncompressed SD and HD, HDV and DVCPRO HD, AJA also offers Easy Setups for working with Apple's high-quality Apple ProRes 422 and Apple ProRes 422 (HQ) codecs.
AJA Control Panel application
The AJA Control Panel is an easy-to-use application that allows you to control the various features that the KONA hardware provides. Unlike other user interfaces for capture cards, the AJA Control Panel can be accessed without leaving your application by simply holding down the command key and clicking into the UI. For example, play back HD media from Final Cut Pro and evaluate what an SD downconversion would look like as an anamorphic, cropped or letterboxed output - all in realtime without every stopping playback. The AJA Control Panel application also features useful "at-a-glance" indications, such as the auto-detection of signal, allowing you to determine what format and frame rate is being sent to the KONA card easily. Many other parameters can be configured via this intuitive and powerful user interface.
Broadcast-quality conversions
KONA 3 features full 10-bit, broadcast-quality, motion-adaptive SD to HD up-conversion, HD to HD cross-conversion, HD to SD down-conversion, and automatic HD/SD 12-bit component analog output. This is the equivalent of combining AJA's standalone HD D/A converter, HD to SD down-converter, and SD to HD up-converter into one convenient, cost-efficient desktop video product. The quality of the KONA 3 conversions is identical to the awardwinning AJA stand-alone conversion products. Since all conversion functionality on the KONA 3 is hardware-based, it is available full time, all the time, on ingest or playback. Uniquely, the KONA 3 can even cross-convert 720p 23.98 to 1080PsF 23.98. Cross-conversion is particularly valuable in today's HD post environment where being able to produce 720p or 1080i signals helps streamline dailies and deliverables creation.
Internal SD/HD hardware downstream keyer
The AJA KONA 3 features a powerful hardware downstream keyer that can place graphic files with an alpha channel over the video being input to the board-or a selectable color matte, or the contents of the card's framebuffer (AJA TV/Final Cut Pro). The downstream keyer can also key a QuickTime clip that has an alpha channel- a flying logo perhaps- by playing it in the AJA TV application over live video coming into the card.
Audio
KONA 3's extensive audio I/O support allows for easy integration with professional audio equipment; tie the KONA 3 to a digital audio mixer or DAW output with 8-channel 24-bit 48kHz or 96kHz AES audio via balanced XLR connections. For multi-channel audio mastering, 16-channel SDI embedded 24-bit 48kHz audio is provided. KONA 3 also features high-quality input sample-rate conversion on AES inputs, which eliminates the need for audio source synchronization.
Connectivity
KONA 3 provides breakout cables to connect to standard broadcast devices. For SDI video, the card features two HD/SD inputs and two outputs, one connection for Genlock input, and three BNCs which may be configured for HD/SD analog video output. Also included is a 9-pin connector for RS-422 machine control. The optional K3-Box for KONA 3 simplifies connectivity in professional post-production environments by offering a 19-inch, 1RU rack-mountable breakout box that attaches to the KONA 3 card. This option offers all the same inputs and outputs as the standard breakout cable, and can be easily rack-mounted or placed on top of a broadcast monitor or editing console. Additional functionality over the standard breakout cable comes in the form of BNC AES input/output connectors, 2-channel RCA analog audio monitoring jacks, and looping BNC Genlock reference connectors. If you're using a Digital Betacam, DVCPro50, HDCAM, DVCPRO HD, D5, or HDCAM SR VTR-or any other professional device-you'll have the proper connections.
2K support
KONA 3 supports Dual Link 4:4:4 HD-SDI, with full bandwidth 4:4:4 RGB at 10-bits for 1080i, 1080p, 1080PsF and 720p formats. KONA 3 can also convert between 4:4:4 and 4:2:2 formats for single link HD-SDI monitoring and output.
Dual link HD support
As the most capable 2K card available for the Mac, you can use KONA 3 to ingest from HSDL (high speed data link) equipped sources and record simultaneous 2K DPX files and 2K QuickTime reference movies using the AJA VTR Xchange application. You can also work with existing 2K material, like sequential DPX or Cineon files, by using AJA's DPXToQT Translator application to create QuickTime files that can be used by a wide variety of QuickTime based applications. RED digital media-proxy files or transcoded material- is also supported at 2K resolutions. Use KONA 3 to output at 2K, interfacing with other available 2K products such as digital disk recorders and 2K projectors. KONA 3 also allows 2K files to be viewed with a user selected crop function on HD 1080PsF supported video monitors. This functionality helps lower the price barrier for viewing 2K material. The 1080 HD playout can additionally be down-converted to SD in realtime, giving users a powerful solution for multi-format video playout of 2K material and flexible tape mastering options. Offline editing can be done in Final Cut Pro, and because of the flexibility of Final Cut Pro and QuickTime, a 2K conform on the Mac is possible using the KONA 3.
Product Specifications:
Manufacturer provided specifications for AJA p/n KONA 3G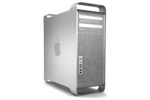 Mac Pro 12-Core (Mid 2012)
(June, 2010)
2.4GHz, 2.66GHz, 3.06GHz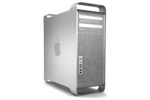 Mac Pro 6-Core (Mid 2012)
(June, 2012)
3.33GHz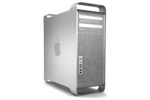 Mac Pro 4-Core (Mid 2012)
(June, 2012)
3.2GHz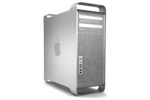 Mac Pro 12-Core (Mid 2010)
(July, 2010)
2.66GHz, 2.93GHz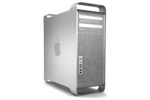 Mac Pro 8-Core (Mid 2010)
(July, 2010)
2.4GHz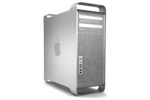 Mac Pro 6-Core (Mid 2010)
(July, 2010)
3.33GHz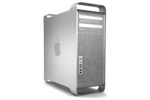 Mac Pro 4-Core (Mid 2010)
(July, 2010)
2.8GHz, 3.2GHz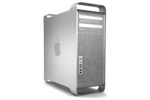 Mac Pro 8-Core (Early 2009)
(March, 2009)
2.26GHz, 2.66GHz, 2.93GHz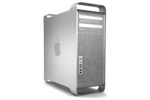 Mac Pro 4-Core (Early 2009)
(March, 2009)
2.66GHz, 2.93GHz, 3.33GHz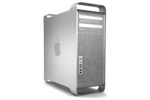 Mac Pro 8-Core (Early 2008)
(January, 2008)
2.8GHz, 3.0GHz, 3.2GHz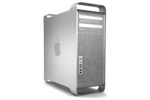 Mac Pro 4-Core (Early 2008)
(January, 2008)
2.8GHz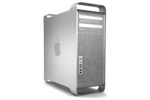 Mac Pro 8-core (Early 2007)
(April, 2007)
3.0GHz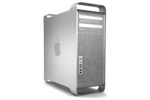 Mac Pro 4-core (Mid 2006)
(August, 2006)
2.0GHz, 2.66GHz, 3.0GHz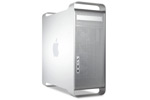 Power Mac G5 (Late 2005)
(October, 2005)
2.0GHz, 2.3GHz, dual 2.5GHz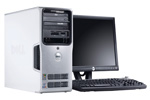 PC Desktops
Compatible with Intel / AMD Process based PCs capable with the specifications listed above. Memory complies with JEDEC Specifications, document JESD79-3B.