Apple
AppleCare


Extended Protection Plan for Mac Pro
Mac
Software support included
Get direct access to Apple experts for questions on a wide range of Mac topics, including using OS X and iCloud, Quick how to questions about iLife and iWork, and connecting to printers and AirPort networks.
Apple hardware coverage
The AppleCare Extended Protection Plan provides global repair coverage, for both parts and labor, from Apple-authorized technicians around the world. Apple hardware coverage includes your Mac Pro, accessories such as the power cord, memory, AirPort, and Apple USB SuperDrive.
Important Note
The AppleCare Extended Protection Plan can be purchased only while your Mac Pro is still covered under the standard one-year limited warranty.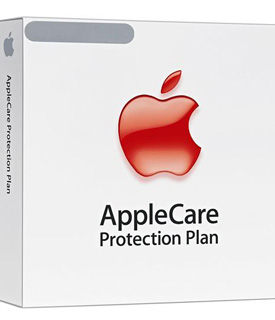 Service and support from the people who know your Mac best
For up to three years from your computer's original purchase date, the AppleCare Extended Protection Plan gives you direct, one-stop access to Apple's award-winning telephone technical support for questions about Apple hardware, OS X, iLife, and iWork. With the AppleCare Protection Plan, you can extend your service coverage to three years from your Mac Pro's purchase date.
One stop for technical support
Only the AppleCare Protection Plan gives you one-stop service and support from Apple experts, so most issues can be resolved in a single call. This includes direct access to Apple experts, global repair coverage, onsite repair (requesting that a technician come to your work site), and carry in repair (taking your Mac to an Apple Retail Store or Apple Authorized Service Provider).