Henge Docks
Gravitas


iPhone/iPad Dock
iOS/ Lightning / 30���pin
iPhone 6/6 Plus compatible
Included inserts provide full support for the iPhone 6 and 6 Plus, as well as the new iPhone 6s and 6s Plus, including case compatibility with the removable inner liner on each insert.
Worth its weight
Made of a zinc alloy 265% denser than aluminum and weighing in at 1.2 kg (2.5 pounds), the hefty Gravitas is made to facilitate single-handed docking and undocking.
Case Compatible
Accommodates most slim iPhone and iPad cases.
Compact footprint
Despite its impressive weight, the Gravitas only has a 89 mm (3.5 inch) diameter, maximizing space while solidly protecting the iPhone/iPad.
Swappable inserts
With inserts for iPhone 6/6s, iPhone 6 Plus/6s Plus, iPad Air and iPad Mini, Gravitas offers unmatched versatility in one dock.
USB port
Charge and sync your device in the Gravitas using the included USB cable.
Audio line out
Supplies external speakers with high fidelity, fixed-volume, stereo output.
Future proof
Gravitas is supported by Henge Dock's Life After Device program. Life After Device is their way of providing ongoing support of our products. For Gravitas, new inserts will be created for future generations of Apple Lightning equipped devices, ensuring continuing compatibility with iPhone and iPad.
Product Specifications:
Henge Docks Part Number
Color
Ports
USB, 3.5mm Stereo Audio Out
Material
Width
Height
Length
Warranty
Manufacturer provided specifications for Henge Docks p/n HDA03GRV-TAS UPC#: 670541191026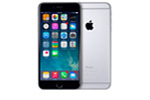 iPhone 6s Plus
(September, 2015)
Model ID:
A1634, A1687, A1699
16GB, 64GB, 128GB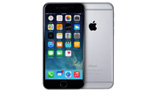 iPhone 6s
(September, 2015)
Model ID:
A1633, A1688, A1691, A1700
16GB, 64GB, 128GB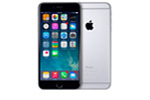 iPhone 6 Plus
(September, 2014)
16GB, 64GB, 128GB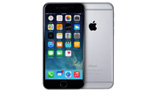 iPhone 6
(September, 2014)
16GB, 64GB, 128GB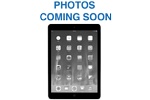 iPad Pro (9.7-inch)
(March 2016)
Model ID:
iPad6,3; iPad6,4
32GB, 128GB, 256GB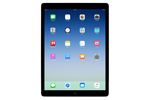 iPad Pro (12.9-inch)
(September 2015)
Model ID:
iPad6,7; iPad6,8
32GB, 128GB, 256GB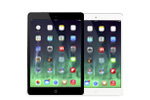 iPad mini 4
(September, 2015)
Model ID:
iPad5,1; iPad5,2
16GB, 64GB, 128GB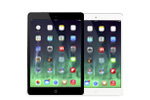 iPad mini 3
(October, 2014)
Model ID:
iPad4,7; iPad4,8
16GB, 64GB, 128GB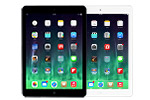 iPad Air 2
(October, 2014)
Model ID:
iPad5,3; iPad5,4
16GB, 64GB, 128GB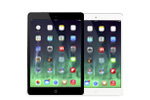 iPad mini (with Retina)
aka. iPad mini 2
(October, 2013)
Model ID:
iPad4,4; iPad4,5
16GB, 32GB, 64GB, 128GB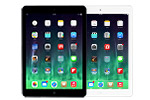 iPad Air
(October, 2013)
Model ID:
iPad4,1; iPad4,2
16GB, 32GB, 64GB, 128GB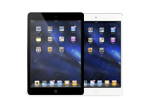 iPad mini
(October, 2012)
Model ID:
iPad2,5; iPad2,6
16GB, 32GB, 64GB
Includes
Gravitas Dock
iPhone 6/6s Case Compatible Insert
iPhone 6 Plus/6s Plus/iPad Case Compatible Insert
3-foot USB Cable
User Guide