Sonnet Technologies
Allegro 2-Port USB-C


SuperSpeed USB 10GBps PCIe Card with USB-C Charging
Mac / PC / USB 3.1 Gen 2
Low-profile Dual-port With 15W Power Per Port
Add SuperSpeed USB 10GBps Technology
Up to 2X as fast as USB 3.0 connections
When it comes to supporting the fastest USB drives available, your computer's USB 3.0 ports are perfectly adequate… for connecting peripherals that don't depend on the ultimate USB 3.1 speeds. However, common USB 3.0 ports can be underachievers — at 5Gbps, they can't support the maximum performance from many storage devices, and may not provide enough power to enable them to operate. You need SuperSpeed USB 10GBps. You need Sonnet's Allegro USB-C PCIe card.

The Allegro™ USB-C PCIe supports data transfers at up to twice as fast as USB 3.0, and can also deliver 15W of power per port to USB-C bus-powered devices (three times the 4.5W specified in the USB 3.0 spec). Don't settle for mediocre performance or insufficient power for the fastest SSDs — install an Allegro USB-C card to instantly add two Gen 2 USB 3.1 ports to your system and take full advantage of today's SSD performance.
Speed and Power
Sonnet's Allegro USB-C PCIe computer card supports data transfers up to 960 MB/s when connected to a USB-C Gen 2 SSD RAID device — transfers complete in half the time compared with using a USB 3.0 2.5-inch SSD! Sonnet specially engineered the Allegro USB-C card to provide 15W of power through each of its ports. The ports communicate with the host that 3A of VBUS current is available, enabling this Sonnet solution to support USB-C bus-powered SSDs and SSD RAID devices that need 15W during demanding write operations.
Regulates Power to Each Port
Ordinary USB-C adapter cards deal with power delivered through the ports as an afterthought, requiring an additional power source for the card and providing little regulation. The Allegro USB-C PCIe is no ordinary adapter card. The Allegro card regulates its own power without requiring a back-of-the card power cable connection, thus enabling full compatibility in any computer or Thunderbolt expansion chassis that doesn't have these power connectors available.

Sonnet's Allegro USB-C is unique in regulating power to each port independently, giving each one protection from power glitches on the adjacent port. Without this protection (such as found on an ordinary card), connects and disconnects of one device may cause auto-disconnects of the other.
Resettable Fuses
The Allegro USB-C card features a resettable fuse on each port to protect the card and computer should there be a cable or peripheral failure. Should a fuse trip on the Sonnet card, you can reset it simply by shutting down the computer.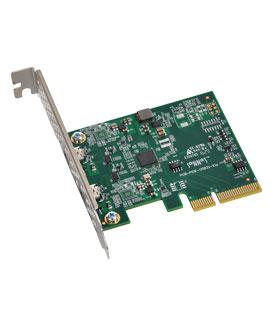 This Card Adds:
Two SuperSpeed USB 3.1 Gen 2 (10GBps) Ports

This Card Requires:
See specifications below for system and/or OS compatibility information
Highlights
SuperSpeed USB 10GBps Technology—Adds two 10Gbps USB-C (USB 3.1 Gen 2) ports to your Mac Pro with PCIe slots, Windows PC, Linux computer or Thunderbolt to PCIe card expansion system; transfers data up to 2x as fast as USB 3.0 connections
Super-Powered Ports—Supports USB-C bus-powered SSD, SSD RAID, and hard drive devices with up to 15W (3.0A) power per port
Protected Ports—Independent power regulation isolates each port to prevent cross-coupled power glitches that may cause accidental disconnects
Resettable Fuses—Device overcurrent fuses are resettable, just shut down your machine to reset a fuse without permanent damage to card or computer
PCIe Data Link Auto-Negotiation—Card auto-negotiates one lane data link in a PCIe 3.0 slot and two lanes in a PCIe 2.0 slot, ensuring full 10Gbps performance in either generation PCIe slot
Broad USB Device Support & Compatibility—Supports storage, hubs, and other USB-IF compliant USB devices
Supports Hot-Swappable Device Connection—Plug in and disconnect peripherals without shutting off your computer
Optimized for Thunderbolt—Provides maximum performance over Thunderbolt
Easy Installation—Quick and easy user installation into any available PCIe slot
PCIe Auto-Negotiation
Sonnet's Allegro USB-C PCIe features PCI Express auto-negotiation. The card automatically negotiates to a x1 data link in a PCIe 3.0 slot, and to a x2 link in a PCIe 2.0 slot, giving full bandwidth to both generations of PCIe slots, ensuring great performance in any configuration.
Optimized for Thunderbolt™
Got a Thunderbolt connection, but no PCIe slot? The Allegro USB-C PCIe card is ideal for use in any Thunderbolt 2 or Thunderbolt 3 to PCIe card expansion chassis, including Sonnet's Echo Express™ or xMac™ Thunderbolt to PCI Express card expansion systems, offering full performance wherever you install it — now you can add dual USB-C ports in any current Sonnet Thunderbolt chassis.
Easy Installation
This Allegro USB-C PCIe card installs easily into any PCIe x4 (mechanical) slot; both low-profile and full-height mounting brackets are included. The Sonnet card features hot-pluggable and hot-swappable device connection support with automatic device configuration, and works with all USB-IF compliant USB peripherals.
Product Specifications:
Sonnet Technologies Part Number
Chipset
Ports
(2) External USB 3.1 Gen 2
Interface
PCI Express 3.0 x1 auto-negotiate
Also supports PCI Express 2.0 x2
Chipset Throughput
10 Gbps combined port throughput
Software Requirements
OS

OS X 10.10.5, macOS 10.12.6 or later, macOS 10.11 is not compatible
Windows 7 or later
Windows Server 2008 (64-bit Edition) or later
Linux 4.12+ Kernel2 (LTS version only)
Hardware Requirements
Minimum

Mac or PC featuring PC with a PCIe 2.0 x2 slot

Recommended (Best Performance)

Mac or PC featuring PCIe 3.0 or higher slot

Thunderbolt Compatibility

Supports USB 3 peripherals on a Mac or Windows PC when installed in a Thunderbolt 2 or Thunderbolt 3 PCIe expansion system3
Bootability
No computers support booting at this time
Peripheral Support
Industry standard USB 3.1 Gen 2, 3.0, 2.0, and 1.1
Not compatible with Thunderbolt 3 peripherals
Bus Power Peripherals Support
HD, SSD, SSD RAID, DVD & Blu-ray devices
3A per port advertised using USB-C CC (Channel Configuration)
Up to 15W per port for operation or charging
Cables Support
USB-C 10Gbps
USB-C 5Gbps
Thunderbolt 3 40Gbps (0.5-meter only)
Thunderbolt 3 20Gbps
UASP
Supported under macOS 10.10 & 10.12+, Windows 10
Standards Support
RoHS Compliance
Form Factor
PCIe x4 low-profile computer card; full-height mounting bracket attached, low-profile bracket included
Notes
macOS erroneously reports a 5Gbps connection when connected at 10Gbps
Linux supports only 5Gb transfer rate as of 4.12.13 Kernel
Not compatible with Thunderbolt 1 PCIe Expansion systems
Manufacturer provided specifications for Sonnet Technologies p/n USB3C-2PM-E UPC#: 732311012136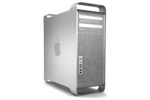 Mac Pro 12-Core (Mid 2012)
(June, 2012)
2.4GHz, 2.66GHz, 3.06GHz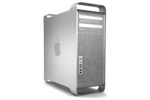 Mac Pro 6-Core (Mid 2012)
(June, 2012)
3.33GHz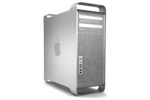 Mac Pro 4-Core (Mid 2012)
(June, 2012)
3.2GHz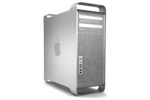 Mac Pro 12-Core (Mid 2010)
(July, 2010)
2.66GHz, 2.93GHz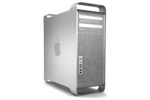 Mac Pro 8-Core (Mid 2010)
(July, 2010)
2.4GHz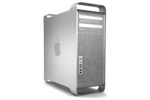 Mac Pro 6-Core (Mid 2010)
(July, 2010)
3.33GHz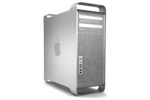 Mac Pro 4-Core (Mid 2010)
(July, 2010)
2.8GHz, 3.2GHz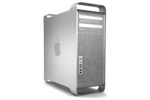 Mac Pro 8-Core (Early 2009)
(March, 2009)
2.26GHz, 2.66GHz, 2.93GHz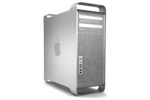 Mac Pro 8-Core (Early 2008)
(January, 2008)
2.8GHz, 3.0GHz, 3.2GHz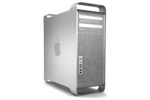 Mac Pro 4-Core (Early 2008)
(January, 2008)
2.8GHz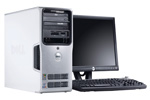 PC
PC running Windows, Linux or FreeBSD and available PCI-Express x4 lane or better slot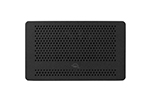 OWC Mercury Helios 3
Thunderbolt 3 PCIe
expansion chassis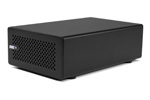 OWC Mercury Helios
Thunderbolt PCIe
expansion chassis