Toshiba
512GB

OCZ RD400 NVMe M.2 Solid-state Drive
Factory Reconditioned
A New Realm of Possibility
Introducing a new breed of enthusiast storage, the OCZ RD400 NVM Express© M.2 solid state drive series, designed to propel high–end computing into a new realm of possibility. The OCZ RD400 PCIe Gen3 x4 outperforms SATA SSDs by over 4.5 times in sequential read (up to 2,600 MB/s), and over 3 times in sequential write performance (up to 1,600 MB/s) so your system won't be deprived of the storage bandwidth your data-intensive workload requires.1
The OCZ RD400's next generation NVMe interface provides a more responsive PC experience with shorter storage latency than that of today's traditional hard disk drives and SATA SSDs. Along with high performance, the OCZ RD400 is designed for mobile, desktop, or workstation applications.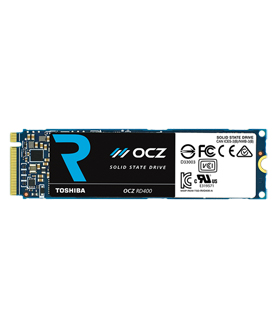 Game–changing Storage
The new OCZ RD400 SSD redefines high performance storage for enthusiasts and hardcore gamers that feel held back by commodity storage hardware. With over 200,000 IOPS @4KiB of random read performance at your beck and call, the OCZ RD400 will be your next high–end system.
Get in the PCI Express Lane
Why keep using an interface that was designed for hard disk drives? PCI Express revolutionizes flash storage for tomorrow's high–speed computing age. The OCZ RD400 boosts bandwidth and puts your data in the fast lane leaving SATA SSDs in the dust.
NVMe Interface
Utilizing NVMe technology, the OCZ RD400 reduces latency in your system's I/O path between the drive and your CPU, resulting in smooth and responsive performance.
Good Things Come in Small Packages
The OCZ RD400's compact M.2 2280 form factor packs in high performance and up to 1024GB of storage capacity, enabling high–end desktop speeds to exist not only in your notebook, but directly on your motherboard without taking up a PCIe slot.
1This reflects maximum performance of RD400 512GB compared to VT180 480GB..
512GB OCZ RD400 Specifications:
Specifications
Form Factor
NVMe 1.2 M.2
Interface
PCI-Express 3.0 x4
Capacity1
512GB
Formatted Capacity2
477GiB
SMART Support
Yes
Manufacturer Model Number
RVD400-M22280-256G
Format
Physical
Height (max)
2.3mm (0.090″)
Width (max)
22.0mm (0.870″)
Length (max)
80.0mm (3.150″)
Weight (typical)
6.8g (0.24 oz)
Reliability3
MTBF (Mean Time Between Failures)
1,500,000 hours
Performance
Sequential Read (up to)
2600MB/s
Sequential Write (up to)
1600MB/s
Random Read (4KB, QD32)
Up to 190,000 IOPS
Random Write (4KB, QD32)
Up to 120,000 IOPS
Power
Read Power
6.0 Watts
Write Power
6.0 Watts
Idle Mode
0.4 Watts
Environmental (Operating)
Shock
1500 G max at 0.5ms
Ambient Temperature (°F)
32°F to 158°F
Ambient Temperature (°C)
0°C to 70°C
Altitude
-304.8 m to 3,048 m (-1,000 ft to 10,000+ ft)
Environmental (Non-Operating)
Altitude
-304.8 m to 12,192 m (-1000 ft to 40,000+ ft)
Manufacturer provided specifications for Toshiba p/n RVD400-M22280-512G UPC#: 842024037361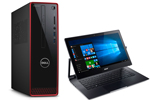 PC Compatible
Compatible with Intel / AMD based desktop/laptop PCs equipped with M.2 SSD bay.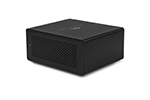 OWC Express 4M2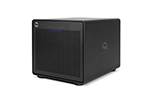 OWC Thunderbay 6 Raid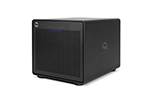 OWC Thunderbay 6