Tripp Lite
USB Type-C Multi-Drive Card Reader


USB 3.1 Gen 1 Smart-Card Flash-Memory Media Reader/Writer
New Condition | Open Box
Mac / PC / Linux / USB 3.1
If your tablet, laptop, Ultrabook, Chromebook or computer doesn't have a built-in memory card reader, but does have a USB Type-C port, the U452-003 USB 3.1 Gen 1 Multi-Drive Smart-Card Flash-Memory Media Reader/Writer can easily transfer data between your device and a wide variety of memory cards.

Photo libraries, documents, high-definition audio and video, and other large files transfer at USB 3.1 Gen 1 speeds up to 5 Gbps. Backward compatible with previous USB generations, so data can still transfer regardless of your device. The compact aluminum case with built-in 3-foot USB-C cable fits easily into your pocket, backpack, briefcase or laptop bag so you can read and write files at a moment's notice. No drivers or external power supply needed.

Supporting the latest industry standards, the U452-003 is compatible with a wide range of SD (Secure Digital), Micro SD and CF (CompactFlash) memory cards, including:
SD Cards: Secure Digital (SD), Elite Pro SD, Extreme III SD, Gaming Edition SD, Platinum II SD, SD Pro, SDHC, SDXC, SD-Max, SD-Pleomax, SD-Pro C, Super SD, Turbo SD, Ultima I SD, Ultima II SD, Ultimate SD, Ultra High Speed SD, Ultra II SD, Ultra II SD Plus, Ultra SD, Ultra-X SD, DV-RS MMC, High Speed MMC / RS-MMC, MCCmobile, MMC Pro, MMCplus, MMCplus Turbo, RS-MMC

Micro SD Cards: MicroSD (TransFlash), microSDHC / M2

CF Cards: CompactFlash Type I/II, CF Elite Pro, CF PRO I, CF PRO II, CF Turbo, CF Ultima I, CF Ultima II, Extreme CF, Extreme III CF, HS CF, Ultra II CF
Product Specifications:
Manufacturer provided specifications for Tripp Lite p/n U452-003 UPC#: 037332190192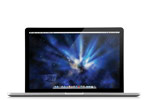 MacBook Pro (15-inch Touch Late 2016)
(October, 2016)
2.6GHz, 2.7GHz, 2.9GHz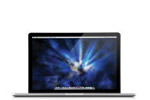 MacBook Pro (13-inch Touch Late 2016)
(October, 2016)
2.9GHz, 3.1GHz, 3.3GHz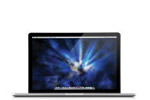 MacBook Pro (13-inch Retina display Late 2016)
(October, 2016)
2.0GHz, 2.4GHz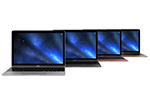 MacBook (12-inch Retina Display 2016)
(April, 2016)
1.1GHz Core m3, 1.2GHz Core m5, 1.3GHz Core m7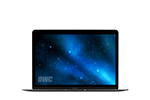 MacBook (12-inch Retina Display 2015)
(April, 2015)
1.1GHz Core M, 1.2GHz Core M, 1.3GHz Core M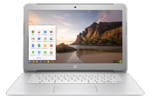 PC Laptops
Compatible with Windows/Chrome OS/Linux based PCs with USB Type-C ports. Will ONLY charge laptops which require up to 60W of power. All other functionality is still available even if the computer requires more than 60W and doesn't charge via the USB-C Dock.