Attention MacSales.com Customers: We are performing scheduled maintenance for the next 40 minutes, please excuse us for any interruptions in service. -OWC Staff

Innovation Charging Forward
Two full-power USB ports to charge mobile devices
Fully UL-listed
NEC compliant tamper-resistant
Easy DIY installation with OWC's step-by-step video guide
It's just a smart thing... brilliant
Becky Worley, ABC's Good Morning America
I recommend the Power2U to all. It installs just like any other outlet - and now, all my friends and family members want me to install these in their homes.
Chris D., Keene, Master Electrician NH
...genius...this product is the wave of the future...
Shawn Klien, Gadget Review
It's one of those things that...just feel like a necessity. Every household...should have at least one...something we highly recommend.
Brian Ambrozy, Icrontic

Universal Fit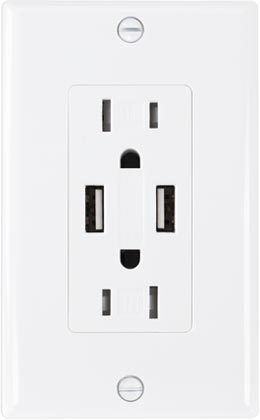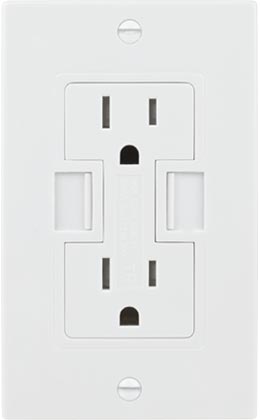 The modern outlet is here.
Power2U is the innovative and energy-efficient in-wall solution for powering and charging USB devices. Power2U features two full-power USB ports to power and charge mobile devices alongside a standard duplex outlet. Finally, there's a modern outlet that matches your technology and style.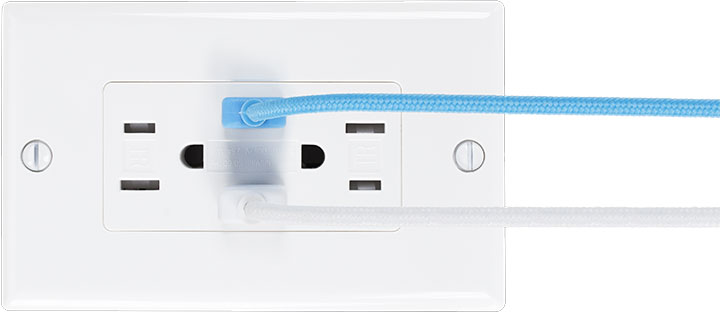 Power2U
15 & 20 Amp Install Video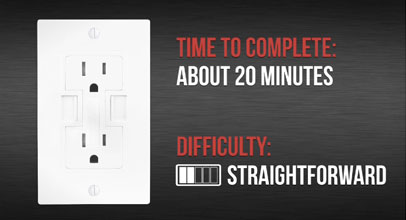 Power2U
15 Amp Universal Fit Install Video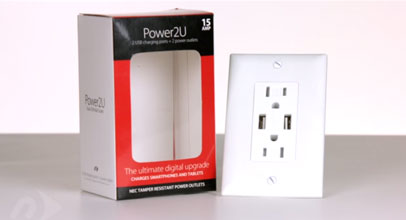 Install With Confidence and Ease
Power2U's compact design makes installation easy, and with OWC's step-by-step installation video to guide you, the Power2U outlet installs in minutes anywhere you need convenient device charging without a power adapter.
Stylish and Powerful
The versatile Power2U charging outlet comes in a selection of stylish colors to suit any decor including Black, Light Almond, White, and Ivory. Choose from the 15A model for standard residential usage, or the 20A for kitchens, garages, offices and commercial spaces. The second generation, universal-fit 15A Power2U also supports multi-gang applications and standard faceplates for even more flexibility.

More Power to You with the Power2U
Fully approved for use in the US and Canada at AC 60Hz 125V, UL-listed and NEC-compliant, Power2U is the best choice outlet for new construction, retrofits, and renovations. Power2U – the final touch to modernize any building.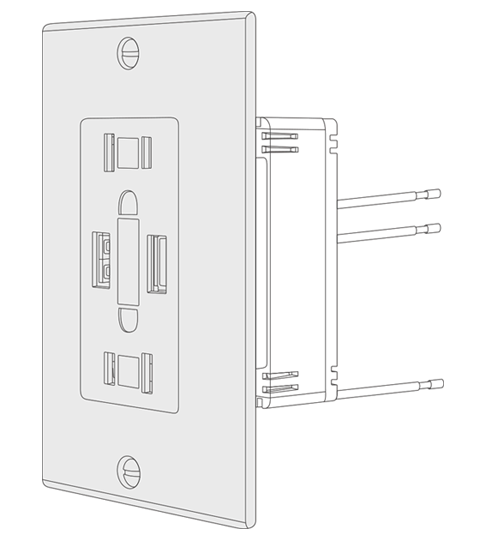 14-cu in UL Listed E339607
Money Saving, Energy-Efficient Design
Power 2U's internal safety switch only outputs the charging power required by the attached device, and powers off unused USB ports to eliminate stand-by energy draw. With 5% of U.S. energy consumed by stand-by power from appliances and computer equipment, the Power2U is a smart, environmentally friendly energy decision that reduces the cost of your monthly energy bill.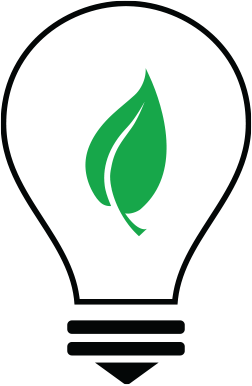 Compatibility
Apple iPad (all models)1
Apple iPhone (all models)
Apple iPod (all USB chargeable models)
Android tablets and phones, tablet computers, cell phones, gaming systems (Nintendo, Sony PSP, etc.), Bluetooth headsets, digital cameras, or GPS devices which charge via standard USB