OWC Thunderbolt 3 Cables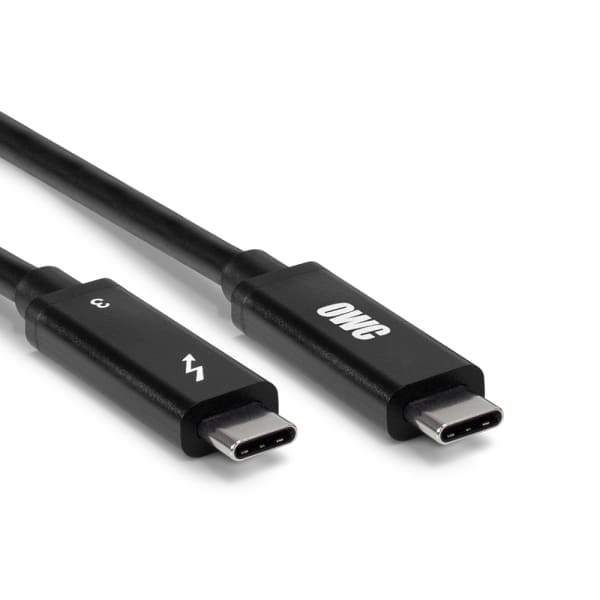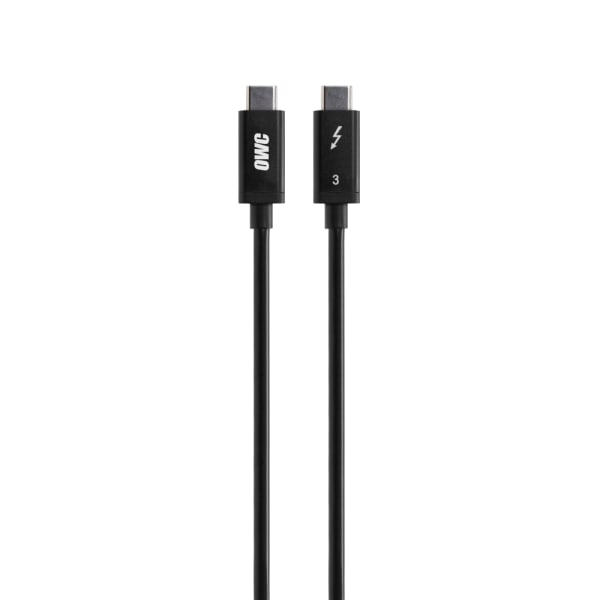 OWC Thunderbolt 3 Cables
---
40

Gb/s
Data transfer speeds up to 40Gb/s
0.7 - 2

Meter
Available in 0.7M, 1M, and 2M lengths
Premium Cables Deliver Powerful Performance
Compatible with Thunderbolt 3 and USB-C interfaces
Up to 40Gb/s transfer speed
Connect displays up to 5K resolution
Supports power delivery up to 100W
---
NEW! Thunderbolt 4/USB-C Options
Fully compatible with Thunderbolt 3. Connect Thunderbolt and USB-C devices and displays with maximum performance.

Premium Cables Deliver Powerful Performance
OWC Premium Thunderbolt 3 USB-C cables are the perfect choice for your Thunderbolt 3 workflow. These premium quality cables are manufactured to the highest standard to deliver the incredible power of Thunderbolt technology, with models supporting data transfer speeds up to 40Gb/s and power delivery up to 100W and long cable runs. That's enough throughput to drive two 4K displays simultaneously, or one 5K display. Experience the full high-performance capabilities of your Thunderbolt 3 and USB-C devices.
OWC ClingOn
Stabilize Thunderbolt 3 and USB-C Cables at the Connection Point.
Unexpected disconnects during file transfers or a work session can be devastating. OWC ClingOn custom cable stabilizers (sold separately) are the quick and easy way to reduce – if not completely eliminate – cable strain on Thunderbolt and USB-C connections so you can work with confidence even in the highest traffic environments.
Learn More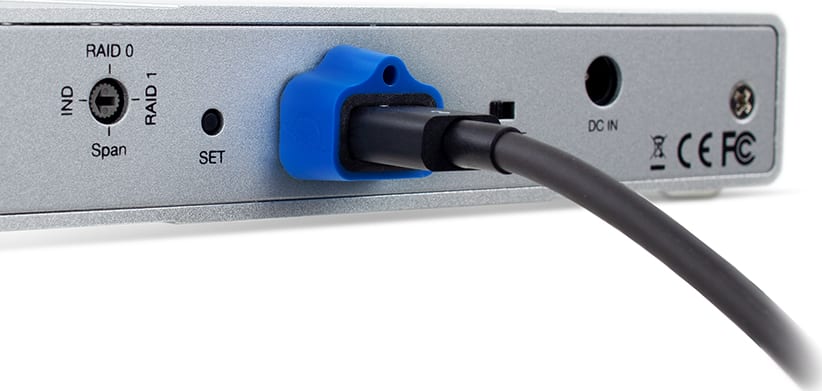 Looking for Thunderbolt 2 cables?
Enjoy high-speed, high-performance connectivity while adding style and enhanced visibility to your workflow.
OWC offers a full selection of Thunderbolt 2 cables compatible with 10Gb/s Thunderbolt and 20Gb/s Thunderbolt 2 devices. Edit and stream 4K video, connect high-definition displays, and enjoy transfer speeds up to 40x faster than USB 2.0 and 25x faster than FireWire 800.
Shop Now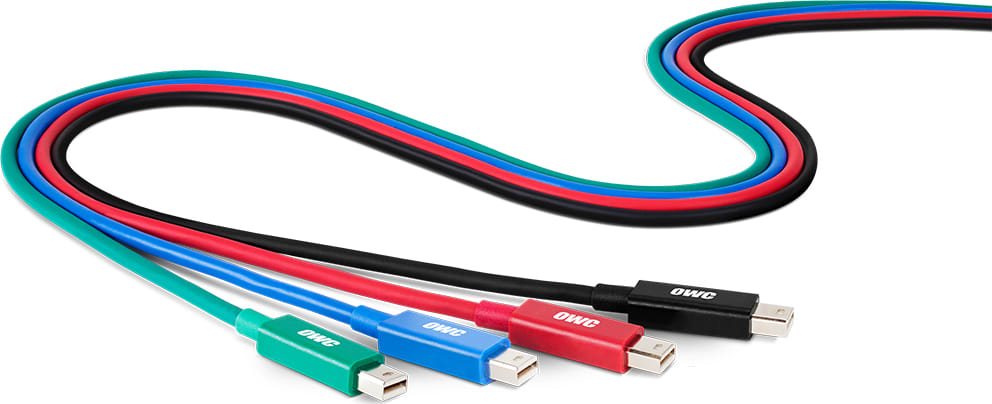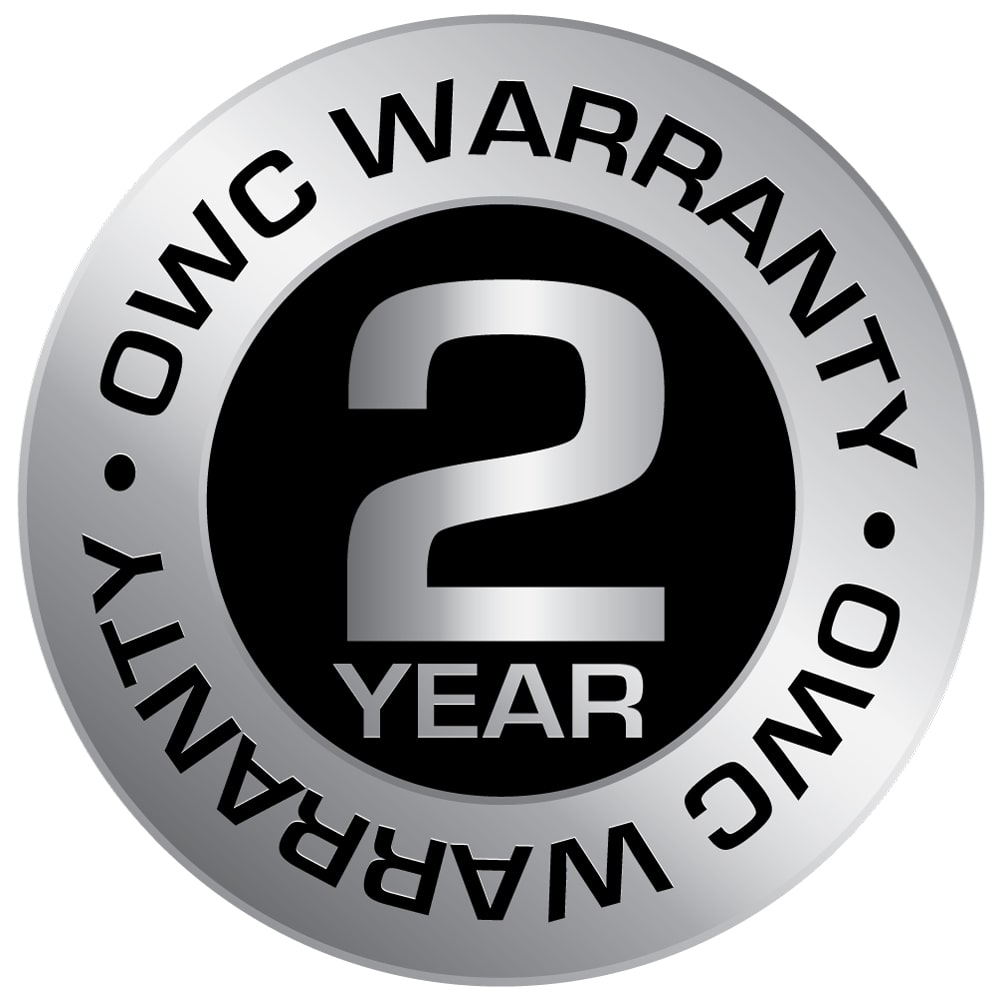 OWC, Trusted by Pros & Enthusiasts the World Over
We build our hardware to the highest standards of reliability and performance. Because 100% reliability is always the goal, we rigorously quality test and back our hardware with a 2 Year OWC Limited Warranty and award-winning customer support.
Learn More