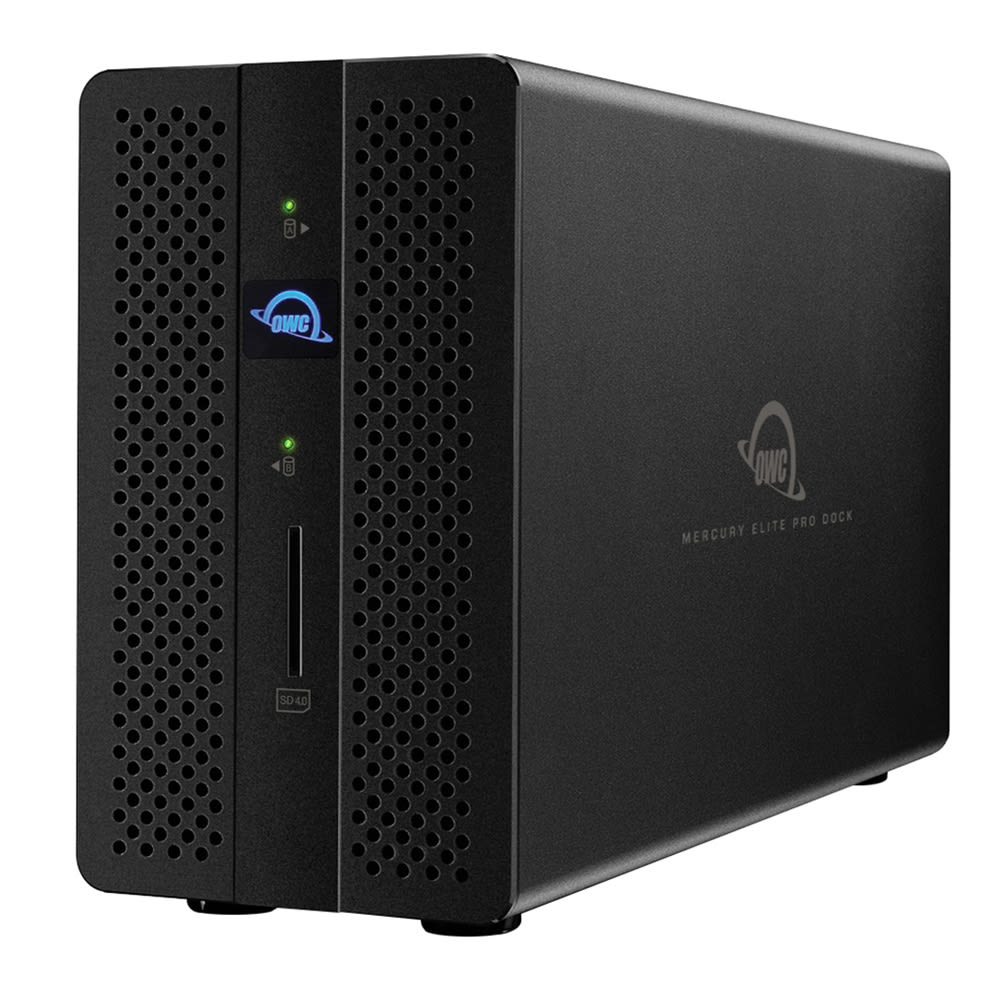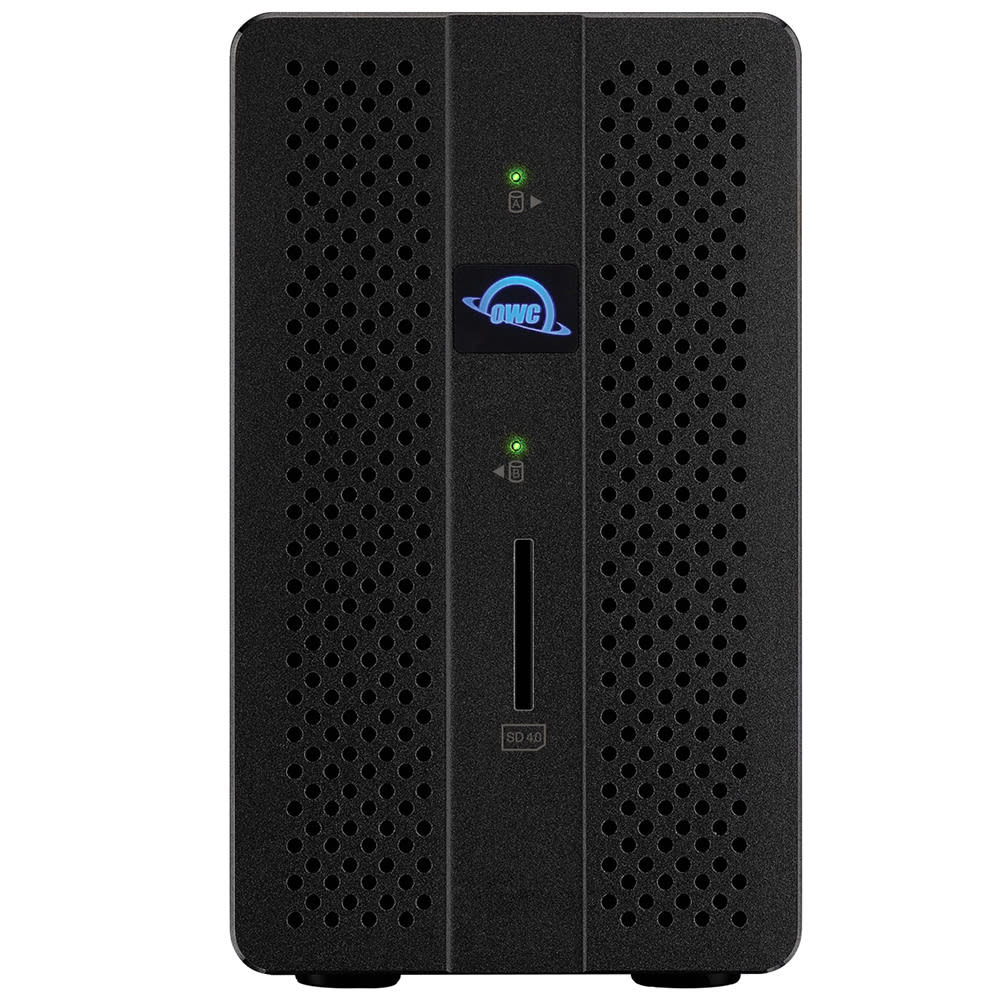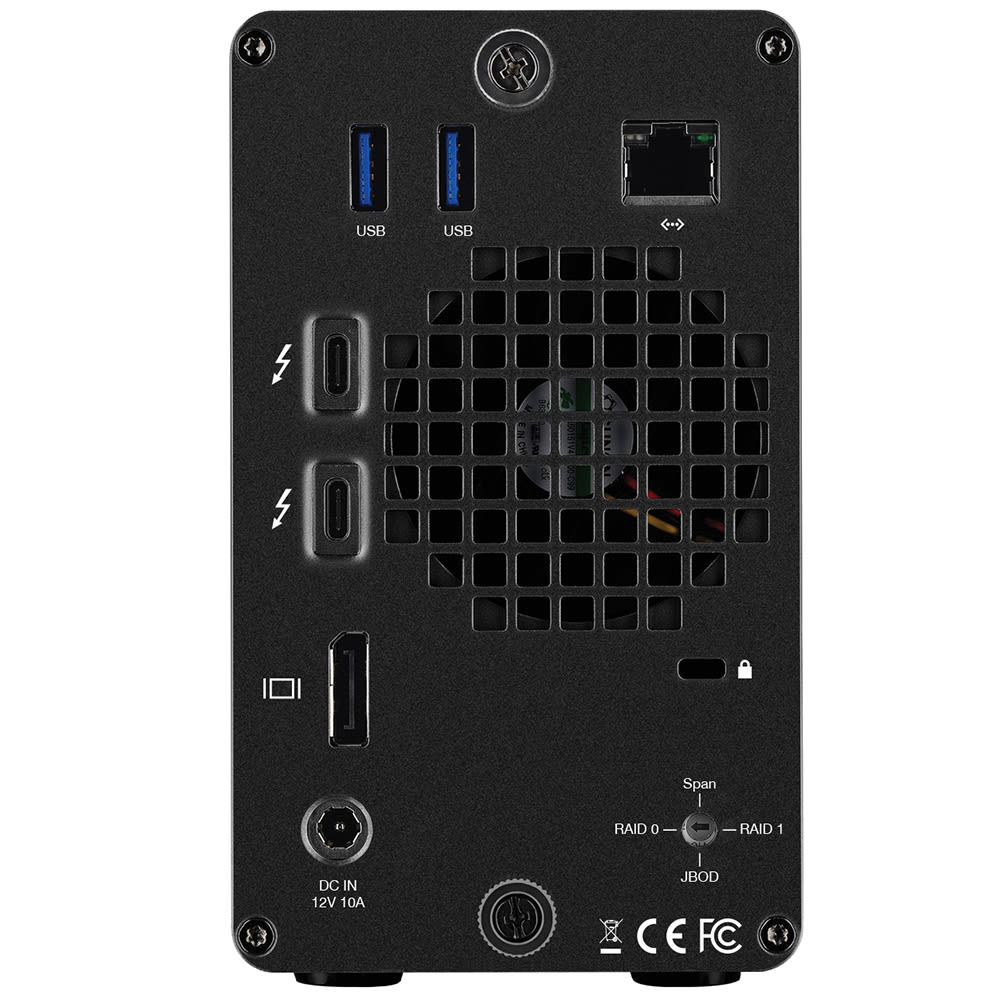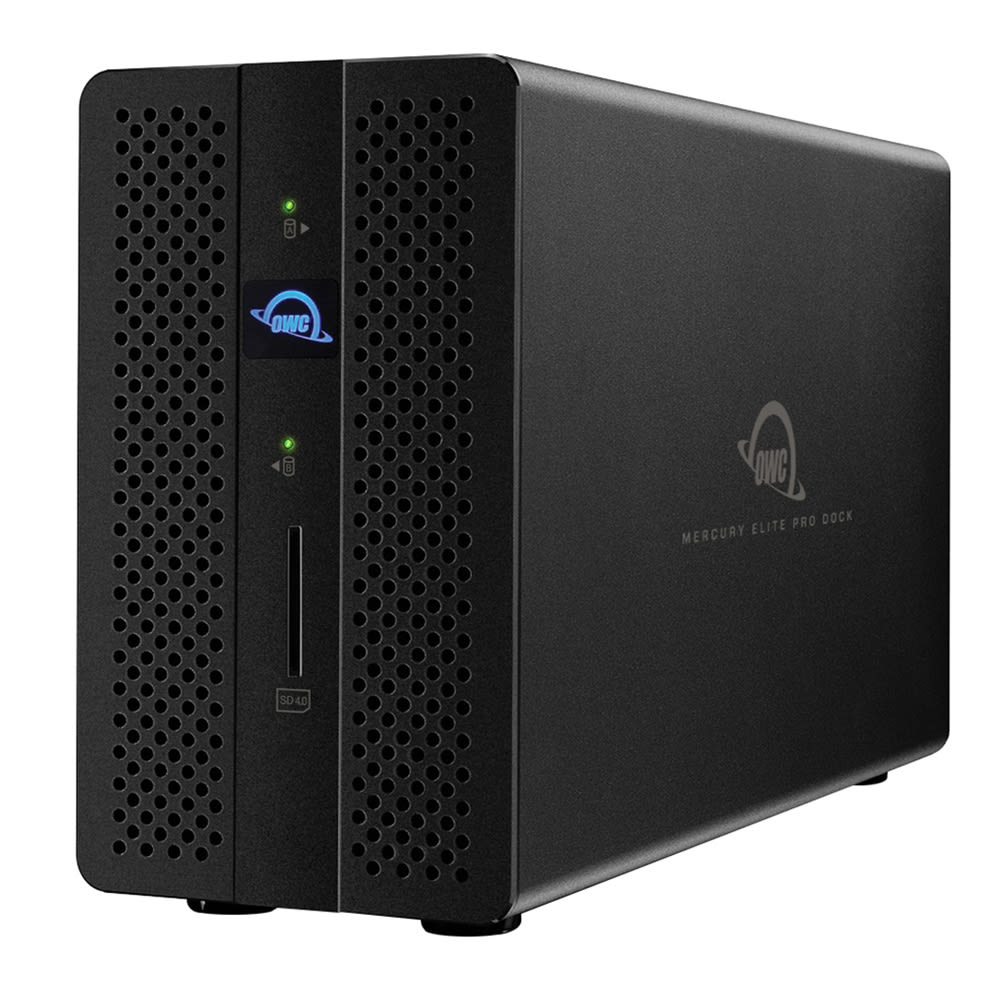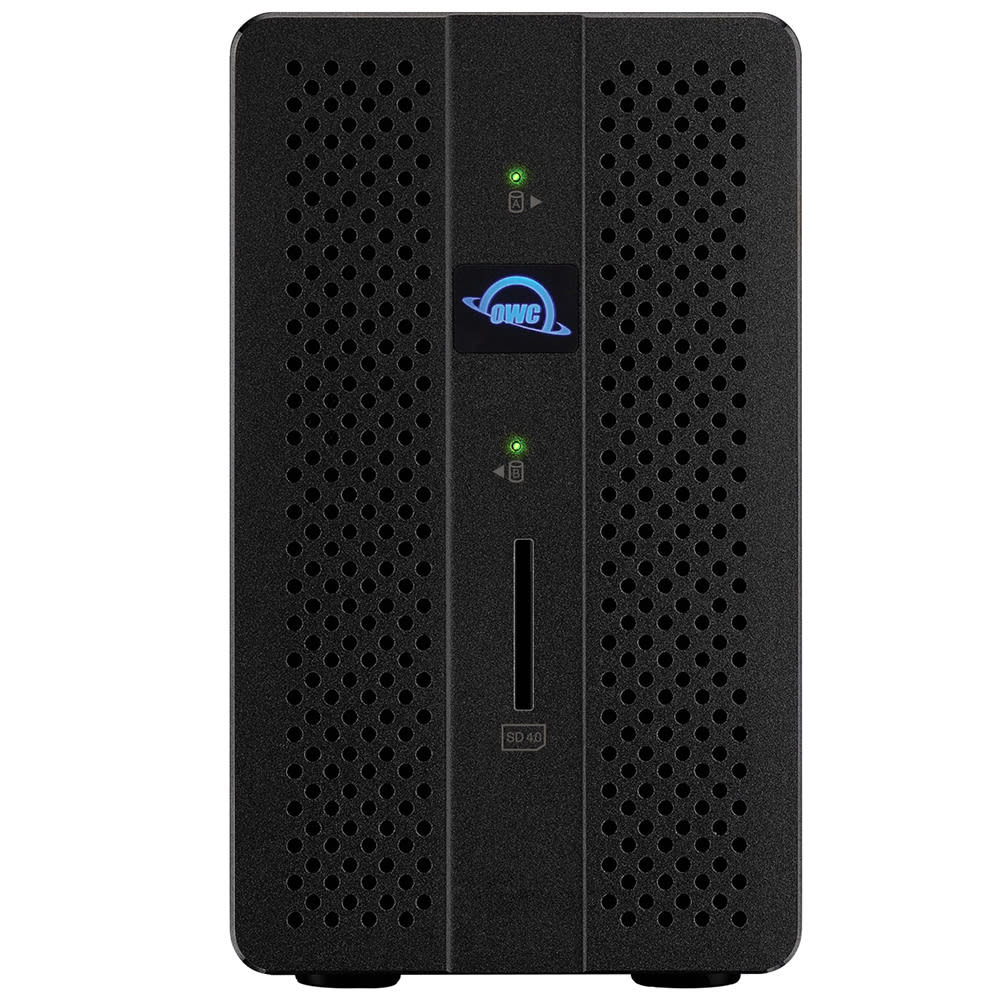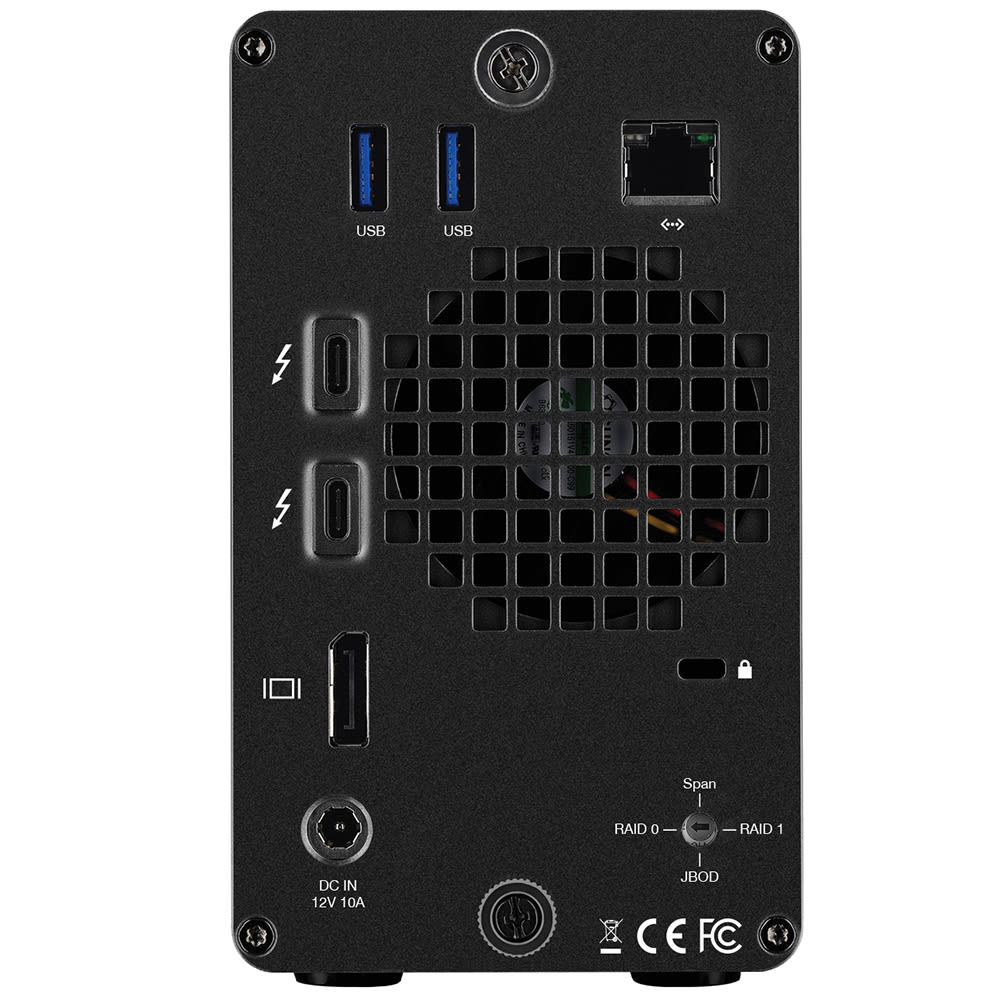 Mercury Elite Pro Dock
---
28

TB
2 drive capacity up to 28TB
Quick Specs:
Thunderbolt 3
Hardware RAID
Gigabit Ethernet
SD 4.0 Card Reader
Mac & Windows
Thunderbolt 3 Dock and Dual-Drive RAID Solution
Flexible storage options with 2 bays for 2.5-inch or 3.5-inch drives
Hardware RAID options for RAID 0 or 1, span, and JBOD (Independent)
Frontside SD 4.0 Card Reader for easy camera uploads
1Gb Ethernet for file transfer speeds that leave WiFi in the dust
(2) USB 3.1 Gen 1 ports for your essential peripherals
Dedicated DisplayPort 1.2 for adding up to 4K display
Up to 3 Year OWC Limited Warranty with 1 Year Level 1 data recovery
---
Performance & reliability at an exceptional value

Wide array of models & options

Industry-leading warranty & support

OWC Docks consistently receive top ratings
Dual-Drive RAID Solution/Dock
Arrives preconfigured as RAID 0
DIY Enclosure/Dock
Add your own drives

A Do-It-All Tool for Digital Workflows
With dual drive bays, seven connectivity ports, an SD 4.0 card reader, the Mercury Elite Pro Dock is the do-it-all tool to organize your digital life. Duplicate footage, create and manage archives, or render and process effects. Connect handy peripherals via USB ports. Ingest content via the frontside reader. Configure drive type and hardware RAID per project.
Stay Connected to Your Team and Media
The Mercury Elite Pro Dock features a powerful 1Gb Ethernet port that keeps you connected at top speeds. Great for shared workspaces and workflows, file transfers breeze by quickly so you spend less time setting up and more time getting to work. When it's time to share your progress, you can use your RAID options to render out working files and a fast connection to post for team and client reviews.
Gain a 4K Perspective
With a dedicated DisplayPort 1.2, the Mercury Elite Pro Dock empowers you to add the fresh, crisp perspective of a 4K display to your workflow. Whether in your home office or on a mobile studio job, seeing your work in full detail is just one connection away. Use it to free up your laptop port, so you can dock in and out quickly and stay mobile.
Reclaim Your Desktop
With multi-drive media dumps, controllers, A/V outputs, and a mess of device cables, it can be hard enough to find space for your notebook let alone room to work. The Mercury Elite Pro Dock fights the clutter with a single-cable connection that delivers storage, ethernet sharing, charging power, and 4K monitor support while neatly consolidating all your peripheral device cables. Reclaim your workspace and reduce your stress.
Finally, a RAID as Mobile as Your Life
With the built-in hardware-based RAID controller, you get speed and security without being dependent on what operating system you are running. If you work in a cross-platform world, you can easily connect the Mercury Elite Pro Dock to Mac and PC using OWC's MacDrive software (sold separately).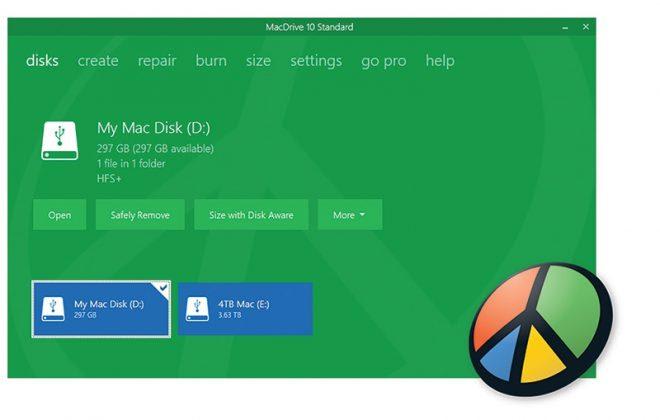 Disconnect in One Click
OWC Dock Ejector software safely disconnects drives in a single click. Designed by OWC hardware and software engineers, Dock Ejector ensures all data is written before disconnection, saving time and protecting against data loss. Use it to move quickly between workstations and get the most out of your OWC Dock.
---
OWC ClingOn
Stabilize Thunderbolt 3 and USB-C Cables at the Connection Point.Unexpected disconnnects during file transfers or a work session can be devastating. This quick and easy add-on reduces – if not completely eliminates – cable strain on USB-C and Thunderbolt 3 connection ports.
---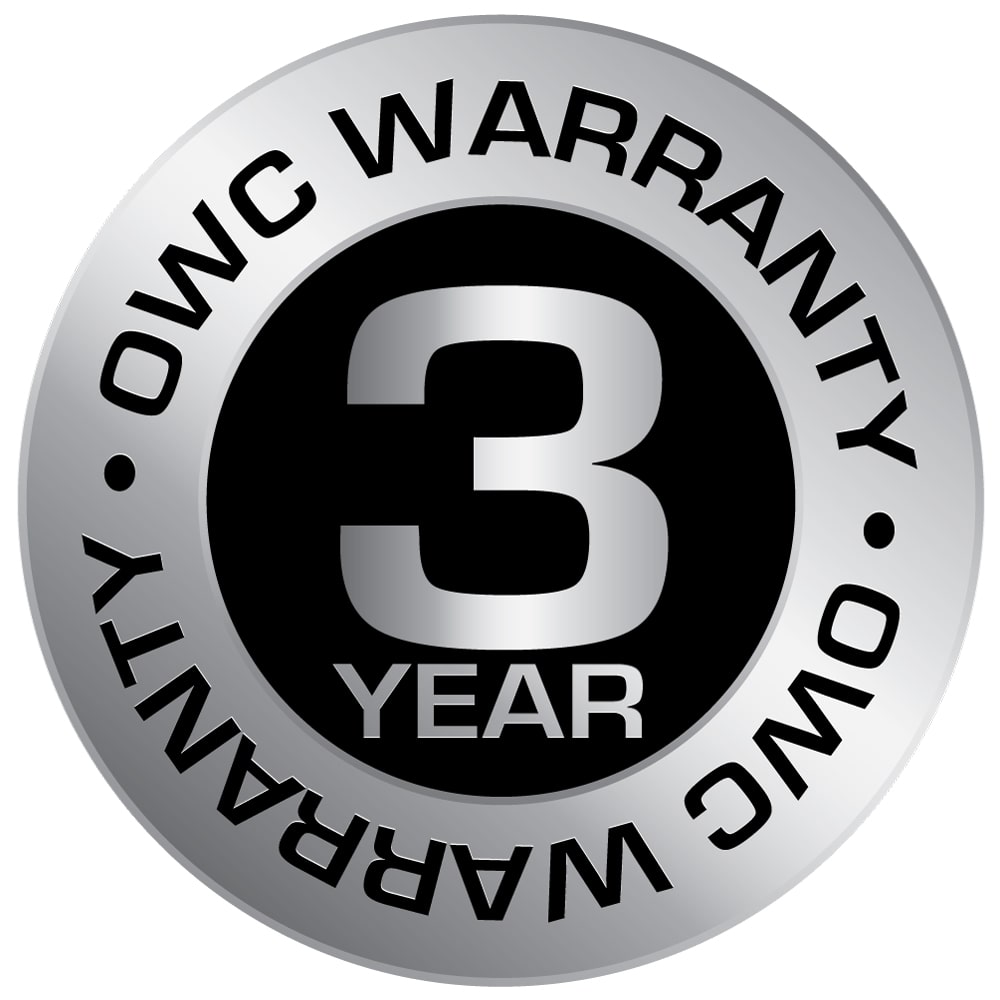 OWC, Trusted by Pros & Enthusiasts the World Over
We build our hardware to the highest standards of reliability and performance. Because 100% reliability is always the goal, we rigorously quality test and back our hardware with a 3 Year OWC Limited Warranty and 24/7 customer support.
Learn More