"Breathtaking speed" is an understatement.
The PCIe SSD drive built for the most demanding needs of video editing and creative professionals.
PCIe | Mac & PC
up to
960
GB
up to
820
MB/s
up to
100,000
IOPS
add
up to
32
TB
additional external
storage/backup capacity
"...a Mac Pro 'hot rodding' option..."
– Rob-Art Morgan, Bare Feats
"...performance with 100% absolute reliability
and speed... an absolute no brainer. You'll love it!"
– Edmond Terakopian, Photo This & That

Use on a Thunderbolt Mac Too!
Take advantage of the Accelsior E2's performance prowess with any Thunderbolt equipped computer by using an external PCIe expansion chassis such as the
OWC Helios 2
.
SandForce Driven
Each Accelsior SSD blade incorporates the latest SandForce processor with 7% over-provisioning and DuraClass technology delivers best-in-class reliability, performance, and power efficiency.
Accelsior Trade-Up Program
The Mercury Accelsior E2 is the cost-effective 'trade-up' solution for owners of the original Accelsior PCIe SSD. It offers all the great performance benefits you've enjoyed with your original Accelsior and adds two 6Gb/s eSATA expansion ports for transferring data for backup or archival purposes at speeds up to 600MB/s to any external storage device with an eSATA port.
Trade-up in 3 easy steps:
Transfer the original Accelsior's SSD blades to the new E2.
Our 'how-to' video makes this Plug and Play easy!
Send in the original card to receive a rebate check. For complete rebate details, visit macsales.com/rebates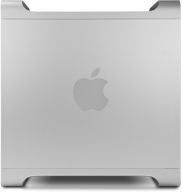 Boot, Launch, Create, and Save Faster
With its simultaneous internal and external storage performance, the Mercury Accelsior E2 offers the the best combination of speed, capacity, and connectivity available today.

Stop waiting for I/O-intensive apps like Photoshop, Final Cut Pro, or Avid Pro Tools to render, capture or process. Start working faster with near instantaneous boots and app launches. And save your work faster than ever before.

The Accelsior E2 utilizes the PCIe slot (the fastest data interface available) in Mac Pros and PC towers to deliver blistering performance up to 820MB/s in PCs and up to 688MB/s in Mac Pro. That's over 2x faster than a SSD equipped Mac Pro 3Gb/s drive bay, and even faster than 6Gb/s drive speeds.

When your work is completed, transfer it for backup or archival purposes via the two eSATA storage expansion interfaces. With the ability to connect any external storage device with an eSATA port, you can add an additional 32TB (or more) of storage capacity.
Boost Server and Gaming Data Speeds
In addition to video-editing and multimedia creation / management deployment, the Accelsior E2 takes servers and gaming to entirely new levels of performance with it's extreme data speeds.

With up to 100,000 IOPS, business-critical applications like online transaction processing databases are given an instant boost. For gamers, Accelsior E2's speed dramatically reduces game level-loading, object streaming, and save times for more playing and less waiting.

Efficient, Reliable, and Upgradeable SSD Blades
Accelsior E2's SandForce Driven SSD blades provide a more responsive and productive computing experience with cooler, quieter, and more energy efficient operation compared to standard hard drives. SandForce RAISE technology provides RAID-like data redundancy protection and reliability.

And with the future introduction of higher capacity Mercury Accelsior SSD blades, you'll be able to meet expanding storage needs while extending the useful life of your investment.
Easy-to-Install, Robust, & U.S. Built
Accelsior E2 is as easy-to-install as a memory upgrade, yet robust enough to handle the rigors of pro environments.

This game-changing, high-performance upgrade comes backed by a three-year warranty, and is designed and built in the U.S. from domestic and imported parts.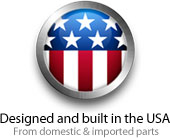 Friends don't let friends drive stock Mac Pros

Adds Two 600MB/s eSATA Expansion Ports
In addition to the ulitimate SSD upgrade, the Accelsior E2 adds two eSATA storage expansion interfaces to any Mac Pro. Achieve faster than internal drive speeds with up to 600MB/s performance per drive. That's a whopping 6x faster than the fastest stock Mac Pro external interface of FireWire 800 with up to 100MB/s data rates.

RAID or Single Drives, The Choice is Yours
A variety of single and multi-drive RAID solutions can be connected via Accelsior E2's two eSATA storage expansion interfaces. You can also create a RAID array with Apple's Disk Utility, SoftRAID, or various software RAID applications for PCs.
Seeing is Believing
The Accelsior Mac Pro Shootout Video
Watch a side-by-side performance shootout between an OWC Mercury Accelsior, OWC Electra 3G SSD, and a 7200RPM hard drive in a Mac Pro processing 100 image in Apple Aperature.
Mercury Accelsior, Mercury Electra, and Mercury Helios are trademarks of New Concepts Development Corporation, registered in the U.S. Patent and Trademark Office. Apple, Final Cut Pro, iMac, Mac, and Mac Pro are trademarks of Apple Inc., registered in the U.S. and other countries. SandForce, SandForce Driven, DuraClass, and SandForce RAISE are trademarks of LSI Corporation in the U.S. and/or other countries. Other marks may be the trademark or registered trademark property of their owners.