Dual Thunderbolt 2 | RAID 5 | 4 Drive Bays | Mac
The Speed You Need
Incredible Thunderbolt 2 performance over 1.3GB/s
User configurable in RAID 0, 1, 4, 5 & 1+0
Ultra quiet, heat dissipating aluminum chassis
Rigorously pre-tested with multi-hour burn-in
Intelligent drive monitoring with desktop & email notification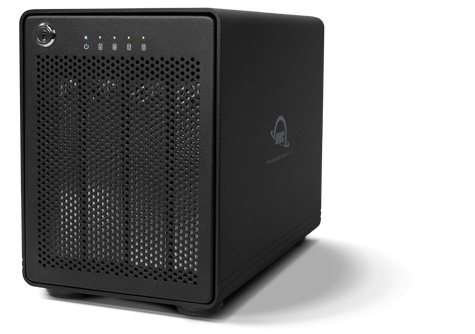 UP TO
790
MB/s Sustained
HDD Speeds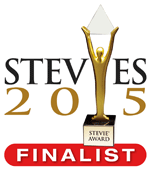 4

TB

1.0TB x 4

128MB cache

SoftRAID 5

$739.88

Learn More »

Add to Cart
8

TB

2.0TB x 4

256MB cache

SoftRAID 5

$859.00

Learn More »

Add to Cart
12

TB

3.0TB x 4

256MB cache

SoftRAID 5

$979.00

Learn More »

Add to Cart
16

TB

4.0TB x 4

256MB cache

SoftRAID 5

$1,168.99

Learn More »

Add to Cart
20

TB

5.0TB x 4

256MB cache

SoftRAID 5

$1,288.99

Learn More »

Add to Cart
24

TB

6.0TB x 4

512MB cache

SoftRAID 5

$1,799.99

Learn More »

Add to Cart
32

TB

8.0TB x 4

ENTERPRISE CLASS

SoftRAID 5

$3,249.00

Learn More »

Add to Cart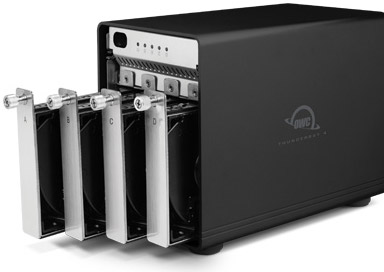 Enclosure-Only RAID Kit

RAID Your Own Drives

Enclosure Kit

4 drive bays

RAID Ready

$479.00

Learn More »

Add to Cart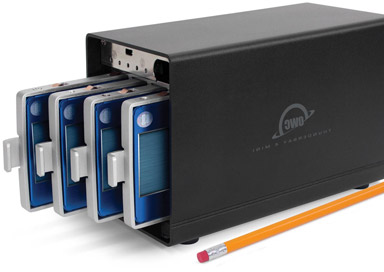 ThunderBay 4 mini
For use with SSDs
Four 2.5" drive bays
SSDs up to 4TB
HDDs up to 8TB
Preconfigured RAID 5
Learn More »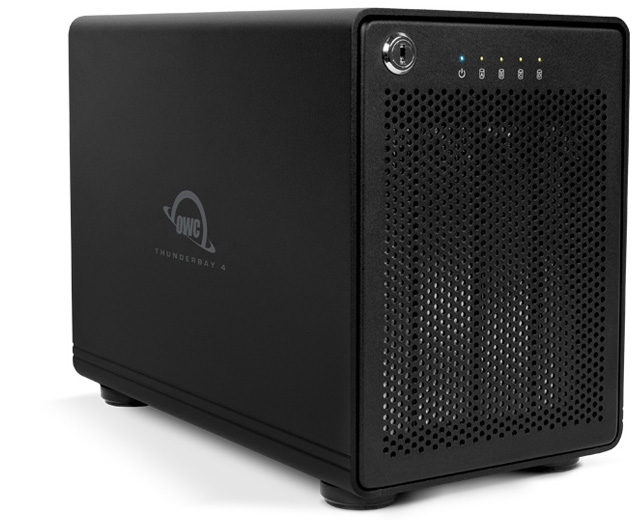 ThunderBay 4 is the four-bay production drive powerful enough to create workflows without limitations. With support for RAID 0, 1, 4, 5 and 1+0, and up to 790MB/s, you'll transform progress bars into progress. Enjoy the capacity to meet any project demand, including yours. And with the reliability of rigorous 7x stress-testing, and multi-hour drive burn-in before it reaches you, your only concern will be finding enough hours in the workday.

Edit, view, stream, and produce more with ThunderBay in your 2K, 4K, and audio production workflow.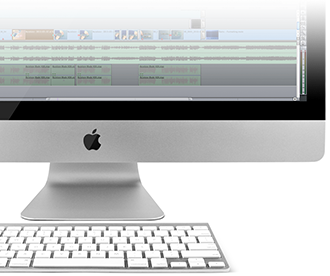 Designed with performance in mind and engineered to harness the power of Thunderbolt 2, ThunderBay 4 is an incredibly flexible external drive with the throughput to support multi-stream compressed 4K video and other bandwidth-intensive operations. Highly configurable to perfectly match your performance needs. Use each drive independently, or in the RAID configuration of your choice for the optimal balance of performance and data-redundancy. Get the most out of your storage, take the brakes off your workflow, and do more with a ThunderBay 4.

Enjoy the flexibility of personally customizing any combination of drives for exhilarating performance. Extensive health monitoring for advance warning of imminent drive failure, prompt drive-status email notifications including Apple Mail integration, and fast rebuild capabilities ensure the highest level of protection for your crucial data. You can even hot swap drives without fear of compromising your array.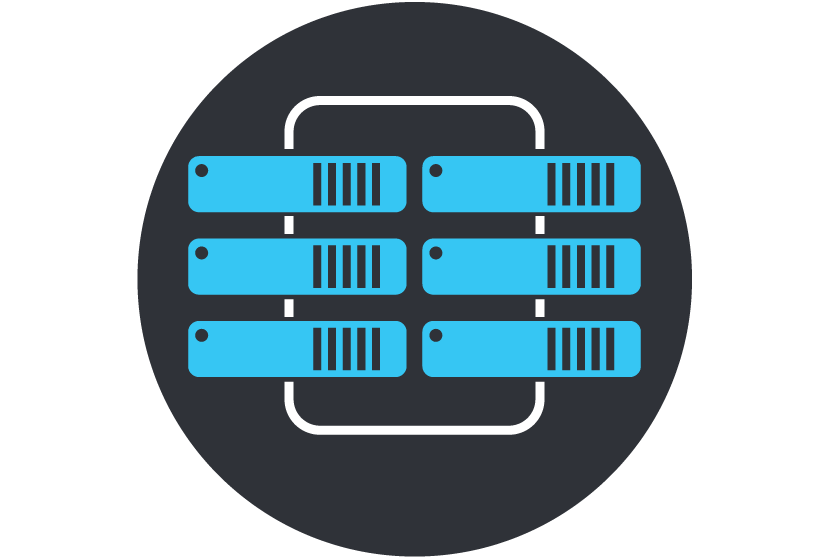 Each ThunderBay undergoes OWC's multi-hour drive "burn-in" performance certification procedure prior to shipping. This ensures your ThunderBay arrives operating properly and ready for demanding use.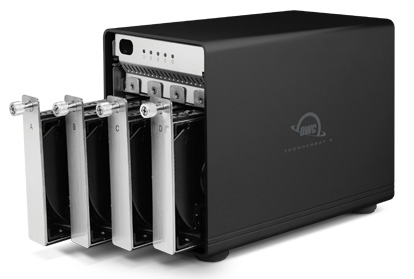 Stealth Cooling

Built on OWC's time-tested enclosure cooling technology, ThunderBay utilizes an open "flow-thru" vented design with an oversized 92 mm, low-turbulence, noise-quieting fan to keep the drives running cool and reliably.

Vibration Dampened

ThunderBay's drive isolating design reduces sonic resonance, and is aided by over-sized, rugged, vibration-absorbing, non-skid feet.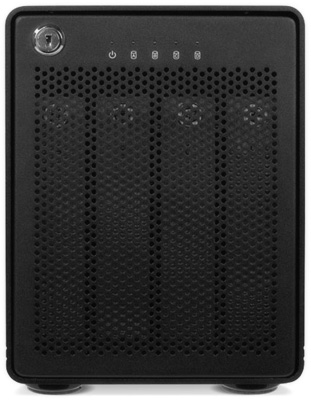 Multi-Drive

Daisy-chain up to six ThunderBays for massive storage capabilities and increased performance, or connect multiple ThunderBays to multiple Thunderbolt 2 ports to achieve exponential speed capabilities.

DisplayPort 1.2 Support

Dual Thunderbolt 2 ports let you connect the display of your choice that your computer can support, including 4K displays.

OWC Thunderbolt Cable

ThunderBay comes with an OWC one-meter certified Thunderbolt cable, with other lengths from 0.5 meter to 30 meters available separately.

"OWC's ThunderBay 4 brings to the market capacities that have yet to be seen in such a compact
medium, as well as the performance and data security that only RAID 5 can provide!"
- Les Tokar, The SSD Review