OWC has the upgrades to get maximum performance from your Mac Pro

Add up to 128GB of Memory
Get double the memory at 21% lower cost versus the factory maximum offered 32GB option!
16
GB
from $129.99
32
GB
from $249.00
48
GB
from $399.99
64
GB
from $519.99

Upgrade Your Mac Pro Storage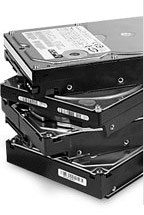 HDDs
Add up to 32.0TB
with four drives
Maximize the Mac Pro's 4 SATA hard drive bays ready for the latest drives and more.
Up to 8.0TB

from $49.99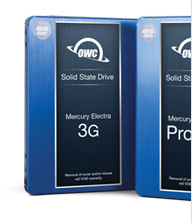 SSDs
Unmatched Speed,
Unmatched Performance
Up to 20X Faster than HD
Up to 40% faster than Apple Factory SSD
Extreme Low Power
Silent Operation
Up to 960GB

from $43.99
OWC Mercury Accelsior_E2
Boot, launch, create, and save faster
The Highest Performance Upgrade You Can Add To A Mac Pro.
Sustained data transfer rates of up to 823MB/s read and 783MB/s write
Add up to 32TB externally via two 6Gb/s eSATA expansion ports
As easy-to-install as a memory upgrade, yet robust to handle pro environments
Future upgradeable when higher capacity Mercury Accelsior SSD blades are introduced
up to
960
GB
from $229.99

Add External Versatility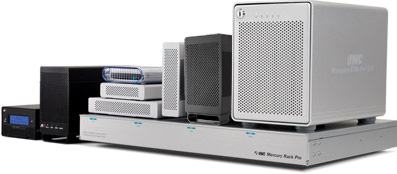 External Drives
Performance/Redundant RAID, to Bus Powered Pocket-Sized Portables, OWC has the right solution for you.
up to 24.0TB

from $77.99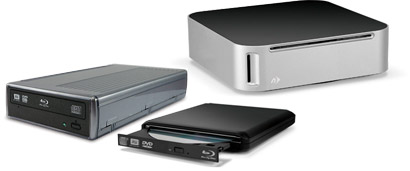 Optical Drives
Add a Blu-ray drive to your Mac Pro's second optical bay or find an external drive that suits your needs.
Blu-ray drives

from $42.50
Upgrade Internal Performance

PCIe Cards
SATA/eSATA high speed controllers cards add up to 20 drives per controller!
from $39.00

Add USB 3.0, FireWire ports and more
from $48.99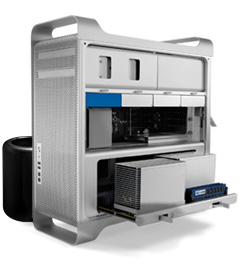 OWC Turnkey
Processor Upgrade Program for Mac Pro
Processor Upgrades for 2009, 2010-2012, and 2013-current Mac Pro
Upgrade processor speed
Upgrade to more cores – Up to 8 or 12
Add memory for even more speed
from $599.00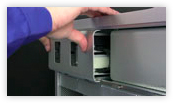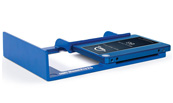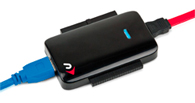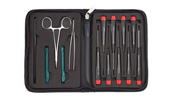 OWC Install Videos
Step-by-step videos, make upgrading easy.
Drive Trays / Adapters
Use 2.5" drives in the Mac Pro's internal drive bays.
Universal Drive Adapter
Easily connect any bare drive via USB.
14-Piece Toolkit
The perfect tools for computer repairs and upgrades.
Mercury Accelsior is a trademark of New Concepts Development Corporation, registered in the U.S. Patent and Trademark Office. FireWire, Mac and Mac Pro are trademarks of Apple Inc., registered in the U.S. and other countries. SandForce Driven logo is a trademark of LSI Corporation in the U.S. and/or other countries. Other marks may be the trademark or registered trademark of their owners.