Memory on this page is for Apple MacBook Pro models 2012-current:

MacBook Pro 13" 2.5GHz dual-core Intel Core i5
MacBook Pro 13" 2.9GHz dual-core Intel Core i7
MacBook Pro 15" 2.3GHz quad-core Intel Core i7
MacBook Pro 15" 2.6GHz quad-core Intel Core i7
MacBook Pro 15" 2.7GHz quad-core Intel Core i7

Works with Model Identifiers: MacBookPro9,1 & MacBookPro9,2

Recommended:


Total of Two Memory Slots
Install Pairs for best performance
Maximum of 16GB Total Memory Supported
Featured Hard Drive & SSD Upgrades
for MacBook & MacBook Pro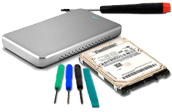 OWC DIY Kits
All "DIY Kits" include - Drive, Bus-Powered Portable Enclosure and Tool Kit. The tool kit enables easy installation of the new drive and data transfer from the original drive. Continue using that drive for additional storage and backup.
View all DIY Kits up to 2.0TB

OWC Makes Upgrading Easy

Easy guides so you know you're getting the right upgrades & online videos to make installation of new Memory, Drives, etc., a piece of cake.
Install Videos
Featured External Storage
External Storage Access.

Load Time: 0 seconds, Guest ID: 208909540