This year we celebrate our 30th anniversary serving the Apple community with the best upgrades, gear, and accessories. We cannot thank our customers enough for the opportunity to serve, dream big, and for allowing us to do what we love so much each and every day. We can't wait to showcase everything we have planned for the next few years, and we're excited by the boundless opportunities the next 30 years will bring.
Always focused onward and upward with dedication to innovation, quality, and trust, we always strive to go further to deliver a better return on our customers' technology investments. Our customers rely on us to provide dependable products and support, without hesitation or compromise. We're committed to providing free, comprehensive educational content and the support necessary to ensure that the MacSales.com customer experience is second to none.
Founded in Woodstock, IL in 1988 by Larry O'Connor, MacSales.com has been the premier online source for upgrade and expansion products for Mac and iOS device users around the globe. For 30 years, we've offered outstanding upgrades and hardware from OWC, NewerTech and others, as well as comprehensive, free resources so you can go further with your technology. Since 1988, the MacSales.com family has expanded to three campuses in Illinois, Texas and Nevada.












HELPFUL AND FRIENDLY SUPPORT
MacSales.com is dedicated to delivering products, support and advice that allow you to go further with your Mac, iOS device, gaming console and more. We strongly believe that you can always do it yourself, so our award-winning, 24/7 customer service department is always on hand to help you with your upgrades.
We're always committed to giving our customers more at MacSales.com, and that extends beyond our business into the community. We take environmental stewardship very seriously, constantly striving to improve our environmental footprint and working towards 100% sustainability.
Significant efforts in on-site renewable energy, including our solar arrays in Austin, Texas and Woodstock, IL locations and our wind-turbine in Woodstock, make MacSales.com a net energy producer, operating on renewable power and delivering surplus energy back to the grid. In March 2010, MacSales.com corporate campus was designated LEED® Platinum by the Green Building Certification Institute.
On-Site Power Generation
We generate power at our Woodstock, IL campus both through solar generation with our 20,000 square foot rooftop solar array, as well as a 500kWh rated Vestas wind turbine. We produce so much energy that it offsets all of the energy that we consume in all three of our facilities in three states.
With wind and solar power generation combined with extreme energy efficiency in all of our locations, we are a total net producer of renewable energy — as our energy production surpasses our year-on-year energy requirements. Not only does this allow us to operate an environmentally sustainable business, it also allows us to do so with a high return on investment in power generation
Read more about our efforts >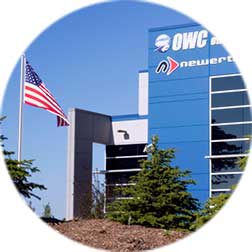 2008
Our new sustainable campus opens in Woodstock, IL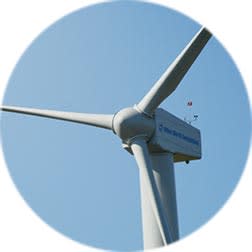 2009
Our wind turbine at our Illinois campus goes online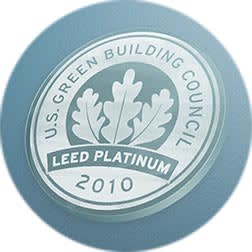 2010
Illinois campus earns LEED® Platinum and ENERGY STAR®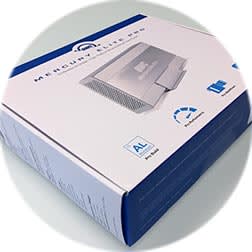 2011
Box size program starts, reducing up to 60% of box volume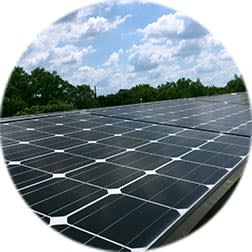 2014
Our first solar array goes online at our Austin, Texas facility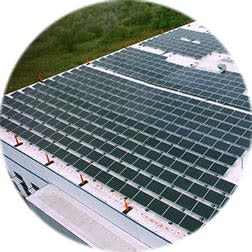 2015
Our second solar array goes online at our Illinois campus