Apple
HomePod


Intelligent Home Speaker - Space Gray
New, Bulk (Non-Retail) Packaged
iOS
Welcome to HomePod
The New Sound of Home
HomePod™ is the amazing speaker from Apple®, engineered from the ground up to provide the most phenomenal sound in a device just 7 inches tall and 6 inches wide. HomePod features an array of seven beamforming, horn-loaded, tweeters, each with their own custom amplifier, designed to focus sound for optimal directional control. A high-excursion woofer with a custom amplifier and powerful motor, provide deep, rich, base that is continuously analyzed and tuned for smooth, immersive sound.

An array of six beamforming microphones allow you to control HomePod with your voice from anywhere in a room, no matter the volume.
Brains and Beauty
HomePod features Apple's custom A8 chip for absolutely the best audio experience possible. The A8 allows HomePod to model the woofer mechanics in real-time, buffer audio at faster than real time, and cancel out even the worst echo.
Automatic Setup
HomePod is easier than ever to setup. Plug it into the wall and any of your iOS devices will detect it. It will automatically adjust to its location giving you optimal sound no matter where its located. And it's all done automatically for you.
Self-Adjusting Stereo
Experience better audio reproduction with HomePod in stereo pairs. Multiple HomePod speakers adapt to their placement in a room, working together to regulate your music into superb balance.
Home Theater Audio with Apple TV 4K
Have an Apple TV 4K? Connect your HomePod to create a high-end home theater experience with Dolby Atmos – an immersive audio format that brings music and sound to life in three-dimensions. Hear music like the instruments are playing all around you in space, and sound effects like the action is in your room.
Multiple Room Functionality with AirPlay® 2
Whether HomePod is in one room or spread throughout your home, the speakers will keep in touch via AirPlay for your comfort and easy control. Play one song throughout your home, move your music with you as you travel room to room, or play a different song on every HomePod. With HomePod, you don't have to miss a moment of your music.
Intelligent Assistant Included
Since HomePod is powered by Siri®, you also get a powerful intelligent home assistant. Have Siri play your favorite Apple Music® station, or get the latest sports scores, or even set a timer for the oven, all with just a "Hey Siri" command.
Includes
(1) Apple HomePod Speaker
60 Day OWC Fulfilled Limited Warranty
Product Specifications:
Apple Part Number
System Requirements
iOS 11.2.5 or later
802.11 Wi-Fi Internet access
Apple Music subscription for full music functionality1
Color
Audio Format Support
AAC (16 to 320 Kbps)
Protected AAC (from iTunes Store)
MP3 (16 to 320 Kbps, VBR)
Apple Lossless
AIFF
WAV
FLAC2
Audio Source Support
Apple Music1
iTunes® Music Purchases
iCloud® Music Library with an Apple Music or iTunes Match® subscription
Beats 1 Live Radio
Apple Podcasts
AirPlay® other content to HomePod from iPhone, iPad, iPod touch, Apple TV, and Mac
Control Interface
Voice Control using Siri
Touch Surface
Wireless
802.11ac Wi-Fi with MIMO
Direct guest access3
Bluetooth 5.0
Environment
Environmental (Operating)

Temperature (°F) 32° — 95°
Temperature (°C) 0° — 35°
Power
Dimensions
Height: 172 mm (6.8 in)
Width: 142 mm (5.6 in)
Weight
Apple Music requires subscription.
AirPlay is used to stream content on iPhone to HomePod. Transcoding to a lossy format for streaming may occur.
Peer-to-peer AirPlay requires a Mac (2012 or later) with OS X Yosemite or later, or an iOS device (late 2012 or later) with iOS 8 or later.
Manufacturer provided specifications for Apple p/n MQHW2LL/A UPC#: 190198504524
This product is compatible with...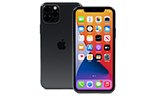 iPhone 13 Pro Max
(September, 2021)
128GB, 256GB, 512GB, 1TB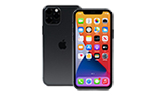 iPhone 13 Pro
(September, 2021)
128GB, 256GB, 512GB, 1TB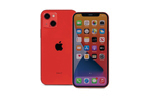 iPhone 13 mini
(September, 2021)
128GB, 256GB, 512GB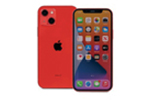 iPhone 13
(September, 2021)
128GB, 256GB, 512GB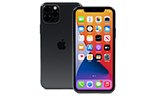 iPhone 12 Pro Max
(November, 2020)
128GB, 256GB, 512GB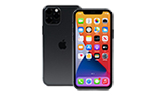 iPhone 12 Pro
(October, 2020)
128GB, 256GB, 512GB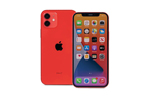 iPhone 12 mini
(November, 2020)
64GB, 128GB, 256GB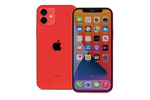 iPhone 12
(October, 2020)
64GB, 128GB, 256GB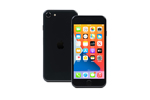 iPhone SE (2nd Generation)
(April, 2020)
Model ID:
A2275, A2296, A2298
64GB, 128GB, 256GB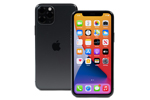 iPhone 11 Pro Max
(September, 2019)
64GB, 256GB, 512GB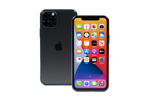 iPhone 11 Pro
(September, 2019)
64GB, 256GB, 512GB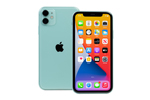 iPhone 11
(September, 2019)
64GB, 128GB, 256GB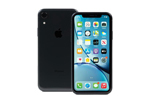 iPhone XR
(September, 2018)
64GB, 128GB, 256GB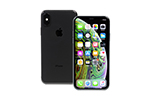 iPhone XS
(September, 2018)
64GB, 256GB, 512GB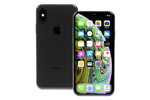 iPhone XS Max
(September, 2018)
64GB, 256GB, 512GB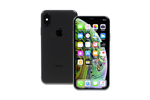 iPhone X
(November, 2017)
Model ID:
A1865, A1901, A1902
64GB, 256GB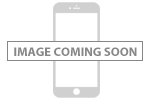 iPhone 8 Plus
(September, 2017)
Model ID:
A1864, A1897, A1898
64GB, 256GB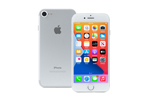 iPhone 8
(September, 2017)
Model ID:
A1863, A1905, A1906
64GB, 256GB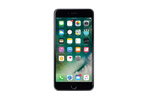 iPhone 7 Plus
(September, 2016)
Model ID:
A1661, A1784, A1785, A1786
32GB, 128GB, 256GB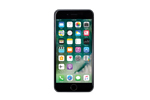 iPhone 7
(September, 2016)
Model ID:
A1660, A1778, A1779, A1780
32GB, 128GB, 256GB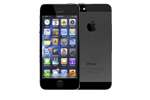 iPhone SE
(March 2016)
Model ID:
A1662, A1723, A1724
16GB, 64GB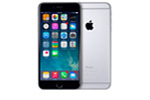 iPhone 6s Plus
(September, 2015)
Model ID:
A1634, A1687, A1699
16GB, 64GB, 128GB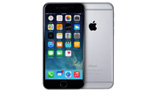 iPhone 6s
(September, 2015)
Model ID:
A1633, A1688, A1691, A1700
16GB, 64GB, 128GB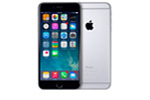 iPhone 6 Plus
(September, 2014)
16GB, 64GB, 128GB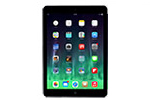 iPad (9th Generation)
(September, 2021)
64GB, 256GB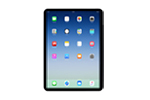 iPad mini 6
(September, 2021)
64GB, 256GB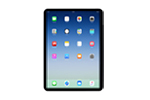 iPad Air (4th Generation)
(September, 2020)
Model ID:
iPad13,1; iPad13,2
64GB, 256GB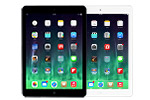 iPad (8th Generation)
(September, 2020)
Model ID:
iPad11,6; ipad11,7
32GB, 128GB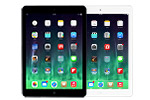 iPad (7th Generation)
(September, 2019)
Model ID:
iPad7,11; iPad7,12
32GB, 128GB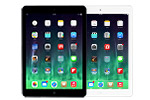 iPad Air (3rd Generation)
(March, 2019)
Model ID:
iPad11,3; iPad11,4
64GB, 256GB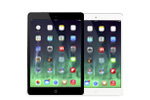 iPad mini 5
(March, 2019)
64GB, 256GB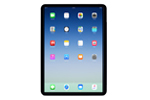 iPad Pro (12.9-inch, WiFi only)
(May 2021)
128GB, 256GB, 512GB, 1.0TB, 2.0TB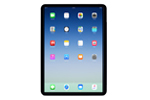 iPad Pro (12.9-inch, WiFi/Cellular)
(May 2021)
128GB, 256GB, 512GB, 1.0TB, 2.0TB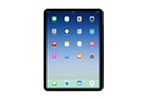 iPad Pro (11-inch, WiFi only)
(May 2021)
128GB, 256GB, 512GB, 1.0TB, 2.0TB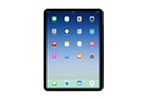 iPad Pro (11-inch, WiFi/Cellular)
(May 2021)
128GB, 256GB, 512GB, 1.0TB, 2.0TB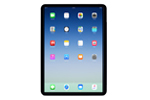 iPad Pro (12.9-inch, WiFi only)
(March 2020)
128GB, 256GB, 512GB, 1.0TB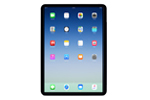 iPad Pro (12.9-inch, WiFi/Cellular)
(March 2020)
128GB, 256GB, 512GB, 1.0TB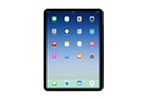 iPad Pro (11-inch, WiFi only)
(March 2020)
128GB, 256GB, 512GB, 1.0TB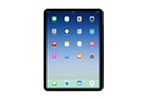 iPad Pro (11-inch, WiFi/Cellular)
(March 2020)
128GB, 256GB, 512GB, 1.0TB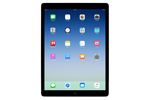 iPad Pro (12.9-inch, WiFi/Cellular)
(October 2018)
Model ID:
iPad8,3; iPad8,4
64GB, 256GB, 512GB, 1.0TB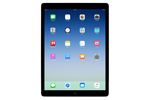 iPad Pro (12.9-inch, WiFi only)
(October 2018)
Model ID:
iPad8,1; iPad8,2
64GB, 256GB, 512GB, 1.0TB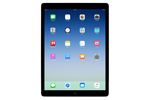 iPad Pro (11-inch, WiFi/Cellular)
(October 2018)
Model ID:
iPad8,7; iPad8,8
64GB, 256GB, 512GB, 1.0TB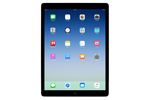 iPad Pro (11-inch, WiFi only)
(October 2018)
Model ID:
iPad8,5; iPad8,6
64GB, 256GB, 512GB, 1.0TB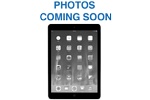 iPad (6th Gen)
(March 2018)
Model ID:
iPad7,5; iPad7,6
32GB, 128GB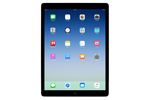 iPad Pro (12.9-inch)
(June 2017)
Model ID:
iPad7,1; iPad7,2
64GB, 256GB, 512GB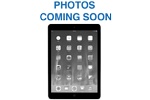 iPad Pro (10.5-inch)
(June 2017)
Model ID:
iPad7,3; iPad7,4
64GB, 256GB, 512GB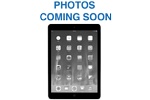 iPad Pro (9.7-inch)
(March 2016)
Model ID:
iPad6,3; iPad6,4
32GB, 128GB, 256GB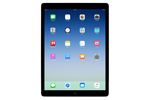 iPad Pro (12.9-inch)
(September 2015)
Model ID:
iPad6,7; iPad6,8
32GB, 128GB, 256GB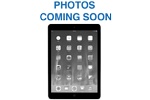 iPad (5th Gen)
(March 2017)
Model ID:
iPad6,11; iPad6,12
32GB, 128GB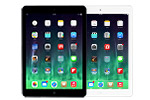 iPad Air 2
(October, 2014)
Model ID:
iPad5,3; iPad5,4
16GB, 64GB, 128GB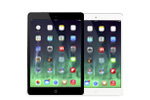 iPad mini 4
(September, 2015)
Model ID:
iPad5,1; iPad5,2
16GB, 64GB, 128GB