HighPoint
RocketRAID 2721


6 Gb/s SAS RAID Controller
Mac / PC / Linux / Mini-SAS / PCIe 2.0
1x Internal / 1x External Mini-SAS ports
Performance SAS RAID Solution
HighPoint Turbo-RAID Technology
For over a decade, HighPoint has strived to take the cost and complexity out of RAID. We were the first to introduce affordable RAID 5 solutions to the storage marketplace, for both SMB and consumer applications. HighPoint Turbo RAID Products and Solutions are powered by our industry proven RAID stack, which leverages the powerful system resources and robust 2nd generation PCIe x8 host interface of today's modern computing platforms. Turbo RAID Technology delivers the industry's best Cost-Performance value, and the industry's most affordableRAID-6 Storage Solutions.

RocketRAID HBA's support a wide-range of storage configurations including RAID 0, 1, 5, 6, 10, 50, & JBOD.
Complete, Flexible Upgrade Paths
RocketRAID 2721 HBA's are fully backwards compatible with SAS/SATA 3Gb/s devices, PCI-Express 1.0 and 2.0 motherboards, and are compliant with all major operating systems including Windows, Linux, FreeBSD & Mac OS X. RAID arrays can be freely moved to any other RocketRAID 2700 series HBA. Upgrading, scaling and expanding your storage has never been easier.

RocketRAID 2700 series external-port HBA's were designed to work in conjunction with Rocket EJ Series SATA JBOD Expander and SAS-Expansion modules, which can dramatically expand the storage capability of each Mini-SAS connector.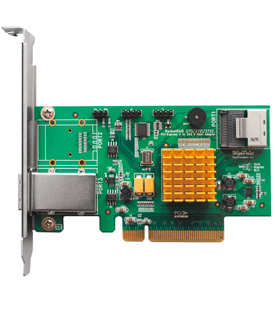 This Card Adds:
1 x Internal SFF-8087 and 1 x External SFF-8088 (mini-SAS)
Requires:
Available PCIe 2.0 x8 Slot
See specifications below for system and/or OS compatibility information.
Highlights
8x 6 Gb/s SAS/SATA Channels
0, 1, 5, 6, 10, 50 and JBOD / non-RAID Mode
Hybrid Storage Solution: LTO Tape & RAID Arrays
External-port RocketRAID 2721 HBA's are fully compliant with the Industry Serial Attached SCSI Specification, which allows them to support LTO tape drives and SAS/SATA Hard Disk Drives, simultaneously, for Mac OSX, Windows 7, 8, 8.1, 10, and Linux PC Platforms.
Simple and Easy Storage Expansion
RocketRAID 2721 HBA's allow you to expand capacity and convert existing RAID arrays from one level to another without having to start from scratch: your data remains intact and accessible during the transition! OCE (Online Capacity Expansion) and ORLM (Online RAID Level Migration) features are provided by HighPoint's comprehensive and intuitive web-based user interface, which is available for all major operating systems including OS X, Windows 7 - 10, Linux Distributions and FreeBSD.
RAID Monitoring and Management Suite
BIOS/Firmware configuration tool.
Browser-Based management tool.
CLI (Command Line Interface- scriptable configuration tool) API package.
SMTP Email Alert Notififaction.
Alarm Buzzer.
Product Specifications:
HighPoint Part Number
Ports
(1) SFF-8087 mini-SAS
(1) SFF-8088 mini-SAS
Connections
Form Factor
RAID Functionality
External Connectivity
Internal Connectivity
System Requirements
OS

OS X 10.6 or later
Windows Server 2008 and Windows 7 or later
FreeBSD
Linux

RedHat Enterprise
Open SuSE
Fedora Core
Debian
Ubuntu

Driver

Driver embedded into Mac OS X 10.8 and later
Driver required for OS X 10.6 - 10.7
Driver required for Windows
Driver required for Linux
Driver embedded into FreeBSD 9.0 and later
Operating Voltage
PCI-e: 12V/3.3V Power: 11W
Environment
Environmental (Operating)

Temperature (°F) 41° — 131°
Temperature (°C) 5° — 55°

Environmental (Non-Operating)

Temperature (°F) −4° — 176°
Temperature (°C) −20° — 80°
Dimensions
Height: 2.4 in (13.5 cm)
Width: 2.8 in (7.1 cm)
Length: 6.8 in (22.7 cm)
Weight
Warranty
Manufacturer provided specifications for Highpoint Technologies p/n RR2721 UPC#: 643653272112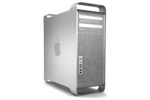 Mac Pro 12-Core (Mid 2012)
(June, 2012)
2.4GHz, 2.66GHz, 3.06GHz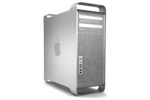 Mac Pro 6-Core (Mid 2012)
(June, 2012)
3.33GHz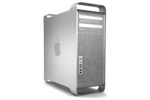 Mac Pro 4-Core (Mid 2012)
(June, 2012)
3.2GHz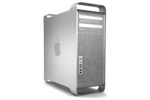 Mac Pro 12-Core (Mid 2010)
(July, 2010)
2.66GHz, 2.93GHz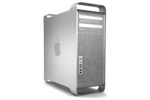 Mac Pro 8-Core (Mid 2010)
(July, 2010)
2.4GHz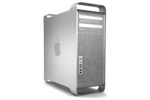 Mac Pro 6-Core (Mid 2010)
(July, 2010)
3.33GHz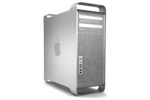 Mac Pro 4-Core (Mid 2010)
(July, 2010)
2.8GHz, 3.2GHz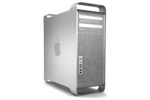 Mac Pro 8-Core (Early 2009)
(March, 2009)
2.26GHz, 2.66GHz, 2.93GHz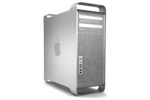 Mac Pro 4-Core (Early 2009)
(March, 2009)
2.66GHz, 2.93GHz, 3.33GHz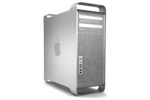 Mac Pro 8-Core (Early 2008)
(January, 2008)
2.8GHz, 3.0GHz, 3.2GHz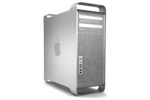 Mac Pro 4-Core (Early 2008)
(January, 2008)
2.8GHz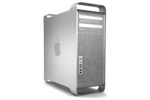 Mac Pro 8-core (Early 2007)
(April, 2007)
3.0GHz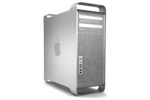 Mac Pro 4-core (Mid 2006)
(August, 2006)
2.0GHz, 2.66GHz, 3.0GHz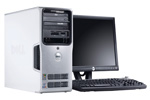 PC
PC running Windows, Linux or FreeBSD and available PCI-Express x4 lane or better slot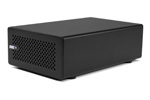 OWC Mercury Helios
Thunderbolt PCIe
expansion chassis