16.0GB

OWC Memory Upgrade Kit
4 x 4.0GB Matched Set PC5300 DDR2 ECC 667MHz 240 Pin
Matched pair, perfect for the Mac Pro 8-core / Quad-core Xeon systems!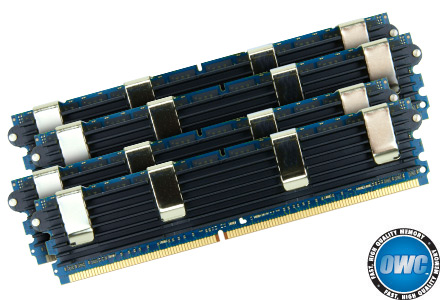 Product Specs:
OWC Memory for Mac Pro Quad Xeon fully meets Apple's specifications with special attention to proper thermal specifications.

From the purchase date of qualifying memory from OWC, you have 60 days to trade-in your old memory for a cash rebate!
Just fill out
OWC's online rebate form
or contact
OWC Customer Service
after you receive and install your new memory.
OWC is proud to offer the best possible Mac Pro Memory solutions available.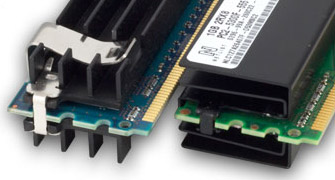 See the difference between
Apple's qualified modules and those that are not!
Premium Quality Modules fully Mac Pro Qualified and backed by OWC Memory Lifetime Limited Warranty including Advanced Replacement Program.

These OWC memory modules fully meet/exceed Apple's Mac Pro Quad & 8-Core Xeon model memory specifications. Utilization of qualified Apple Mac Pro Heat-Spreaders, Apple Qualified IDT AMBs, and the best major brand memory components ensure maximum performance and trouble-free operation. Modules are fully tested prior to shipment.
Apple specifically designed the Mac Pro with more space between each slot to accommodate the Apple Proprietary Heat-Spreader for thermal requirements. Use of Apple's spreader solution and the highest grade, thermally tolerant components ensure that these Mac Pro Quad Xeon Memory Upgrade Kits will provide a lifetime of reliable and trouble-free operation.
Apple notes that using parts with a non-Apple standard heat-spreader and which only meet JEDEC standard specifications can result in higher fan speeds due to increased internal temperatures and system controlled reduction of memory performance to prevent thermal overload. OWC's testing has found that use of non Apple qualified spec modules leads to ECC errors and ultimate system lock ups as non-spec modules reach significantly higher temperatures.
Two well known memory manufacturers originally listed their own JEDEC standard modules as being Mac Pro compatible. Within days of doing so, each removed this compatibility support after reports and testing which made clear JEDEC standard modules were not reliable in the Mac Pro. It is very disappointing that many other memory providers continue to list and misrepresent such JEDEC modules (lacking the proper heat-spreader) as being correct for the Mac Pro.
The Apple Mac Pro is an amazing machine. Memory from OWC only makes it better!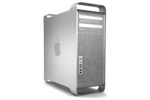 Mac Pro 8-core (Early 2007)
(April, 2007)
3.0GHz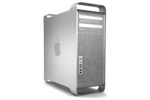 Mac Pro 4-core (Mid 2006)
(August, 2006)
2.0GHz, 2.66GHz, 3.0GHz