Intel® Xeon®
12-Core 2.7GHz


E5-2697 v2 Processor
24 Thread / 30MB Cache / 130W / Socket FCLGA2011
Used | OWC Tested
Make a Great Mac, Even Better
You don't need to get a new Mac to get more performance. Do more with the Mac Pro you already have with a processor upgrade from OWC.

Crank your Mac Pro from your current
3.7GHz 4-Core with 12MB Cache (E5-1620v2)
3.5GHz 6-Core with 12MB Cache (E5-1650v2)
Or
3.0GHz 8-Core with 12MB Cache (E5-1680v2)

To the top end with a 2.7GHz 12-Core with 30MB of Cache (E5-2697v2). More cores, more speed per GHz too!
OWC makes it easy and affordable to breathe new life into Mac Pro.
Extend the life of your Mac Pro
Upgrade to faster processors and more cores
Step-by-step install videos
Save compared to to a factory upgrade
Apple charges $2000 for the same factory upgrade from 3.5GHz 6-Core to this 2.7GHz 12-Core. Plus, with OWC, you can keep or trade in your current processor for even more savings!
Pro Installation Recommended (DIFFICULTY LEVEL: 5 OF 5) Upgrading the processor in the Mac Pro is a highly involved installation process. Professional installation is highly recommended and you can view the entire process step–by–step with our free install video.
Includes
Intel Xeon E5-2697 v2 Processor
Thermal Grease
Alcohol Pad
Product Specifications:
Intel Part Number
Clock Speed
Cores
Intel QPI Speed
# of QPI Links
Sockets Supported
Cache Size
Max TDP
Supported RAM Speed
DDR3-800
DDR3-1066
DDR3-1333
DDR3-1600
DDR3-1866
Lithography
Intel Hyperthreading
Intel Virtualization Technology
64-Bit Architecture
Thermal Monitoring Technologies
Manufacturer provided specifications for Other World Computing p/n DIDMP13X2697 UPC#: 810586030076
Video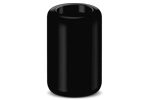 Mac Pro
(December, 2013)
2.7GHz 3.0GHz, 3.5GHz, 3.7GHz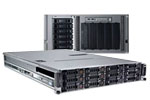 PC Servers
Compatible with Intel / AMD Process based servers capable with the specifications listed above.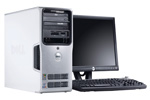 PC Desktops
Compatible with Intel / AMD Process based PCs capable with the specifications listed above.