OWC
Aura P12 Pro


8.0TB M.2 NVMe SSD
Raise Your Game with NVMe Performance
Aura® P12 Pro M.2 NVMe gears up your system for media heavy projects or breakthroughs in your favorite hardware-punishing games. Using NVMe technology designed for flash memory, Aura P12 Pro provides a perfectly optimized blend of speed and reliability features to reach speeds up to 3400MB/s, so you can stream high-res video and graphics files without a glitch. With a built-in SLC caching technique, the drive delivers ultra-fast write speeds up to 3000 MB/s optimized to endure your render queue.
Inside-Out Versatility
Aura P12 Pro is a versatile SSD that's at home in an enclosure or loaded on your PC's motherboard. In an external drive, Aura P12 Pro offers dependable speed and data protection for on-location downloads of large media files — 8K video, high-res photo, and audio files. With faster data transfer in the field, you can quickly get to the next phase of your project.

Internally, Aura P12 Pro adds a new performance dimension to your PC that can equate to faster previews, renders and processing in audio and VFX programs. Gaming with Aura P12 Pro creates a new realm of speed and responsiveness, giving you an extra edge on the competition.
Built to Outlast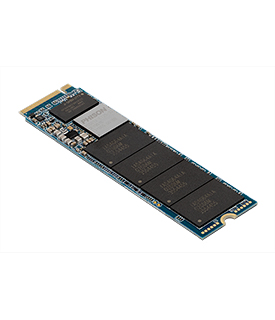 Highlights
Read speeds up to 3400MB/s
Write speed up to 3000MB/s
Ideal for enclosures and inside PCs
High-performance 3D QLC NAND
Engineered with fail-safes, Aura P12 Pro is optimized for the best and longest working life, especially in write-intensive workflows. From running double checks on data and correcting errors to ensuring the uniform use of its flash media, this SSD is calibrated for endurance as a factory pre-set.

Aura P12 Pro is also overprovisioned, meaning it has extra NAND cells on standby to increase longevity and preserve performance.
Service and Support
OWC is proud to introduce Aura P12 Pro to its lineup of industry leading SSDs. Optimized for work and play, Aura P12 Pro is backed by OWC's 5 year limited warranty and free USA-based lifetime support. Our support teams are available to answer questions, troubleshoot, and help you get the most from your new SSD.
Product Specifications
Specifications
Capacity

8000GB Useable Capacity
Total Flash Memory Components: 8192GB
192GB Allocated to real-time data redundancy and error correction

Formatted Capacity
Form Factor
Interface
Format
Controller

Phison E12S with 3% over-provisioning

NAND Flash Components

Synchronous Quad-Level Cell (QLC) 3D NAND Flash

S.M.A.R.T. Attributes

Standard attributes supported

Native Command Queuing (NCQ)

Up to 32 simultaneous commands

RAID Support
RoHS Compliant
Reach Certification
Performance
Random 4K Read
Random 4K Write
Sequential Read (Average)
Sequential Write (Average)
Reliability
Nonrecoverable Read Errors
MTBF (Mean Time Between Failures)
TRIM Support
Error Correction
Security
Endurance

1810TB total bytes written (TBW), equal to 709 GB per day for 7 years
Compatibility
Mac OS Compatibility

Not disclosed by manufacturer

PC OS Compatibility
Other Requirements

Requires a compatible external enclosure. Not a compatible replacement for the internal drive in any Mac computer.
Power
Write Mode (Max)
Seek Mode (Max)
DEVSLP / DevSleep
Physical
Dimensions

Height: 0.3 cm (0.1 in)
Length: 8.0 cm (3.1 in)
Width: 2.2 cm (0.9 in)

Weight
Environmental
Ambient Temperature

Operating: 32°F to 158°F (0°C to 70°C)
Non-Operating: -40°F to 185°F (-40°C to 85°C)

Altitude

Operating: -304.8 m to 3,048.0 m (-1,000 ft to 10,000 ft)
Non-Operating: -304.8 m to 12,192.0 m (-1,000 ft to 40,000 ft)

Humidity

Operating: 0% to 90% non-condensing
Non-Operating: 0% to 93% non-condensing

Shock

Non-Operating: 1500 G max
Acoustics
Idle (Typical)
Seek (Typical)
Applications
Applications

Select PCs
Select External Enclosures
Select PCIe Host Cards
Creative Apps
Productivity Apps
Gaming
Manufacturer provided specifications for OWC p/n OWCS4DAQ12ST80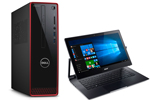 PC Compatible
Compatible with Intel / AMD based desktop/laptop PCs equipped with M.2 SSD bay.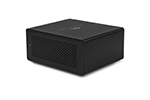 OWC Express 4M2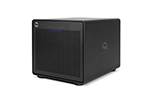 OWC Thunderbay 6 Raid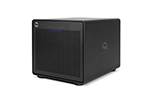 OWC Thunderbay 6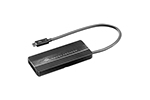 OWC Envoy Express