OWC
250GB

Mercury Pro Legacy 3.5" IDE/ATA SSD Internal Drive Kit
for IDE/ATA desktop systems.
Two Upgrades in One - IDE/ATA performance today... with 285MB/s SATA future performance capability.
Near Instant Data Access: Complete solution for easy NO Drive Spin up...just lightning fast boots, loads, & access.
Starts Fast/Stays Fast: NO Speed Degradation & 41X faster performance.
More Rugged and Reliable: up to 100X more reliable than a hard drive.
The Mercury Electra™ 3G SSD line features:
Global wear leveling algorithms automatically distribute data evenly and manage program/erase count, maximizing SSD lifespan.
StaticDataRefresh manages free space, gradually refreshing data across the SSD over time, preventing data corruption.
Hardware BCH ECC corrects errors up to 66-bit/1KB for superior data retention and drive life.
S.M.A.R.T and TRIM command support.
Standby power benefits to extend battery life for laptop road warriors.
Add a technological supercharger to your existing Mac or PC with the Mercury Pro Legacy 3.5" IDE/ATA SSD Internal Drive Kit. It's the fastest, most reliable IDE/ ATA mechanism available to breathe lightning fast performance into that trusty machine and extend its usefulness.

Boot, load apps, and access data nearly instantaneously...tedious system responsiveness is a thing of the past! Enjoy award-winning ultra-efficient Block Management & Wear Leveling technologies that virtually eliminate any speed reduction over long term use of the drive. And with no moving parts to break or fail, the Mercury Pro Legacy 3.5" IDE/ATA SSD Internal Drive Kit offers uncommon ruggedness and lifetime longevity for desktop users with up to 100X greater reliability than traditional hard drives.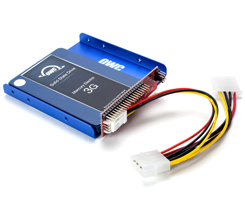 Highlights
One of the fastest Internal IDE/ATA 2.5″ SSDs available.
Power Efficiency
OWC's SSD vs HDD Shootout!
Complete Solution For Easy Install In 3.5″ Drive Bays
For easy Plug and Play install into standard 3.5″ IDE/ATA drive bays, the Mercury Pro Legacy 3.5" IDE/ATA SSD Internal Drive Kit comes complete with a mounting sled and a SATA to IDE/ATA connector cable. Utilizing the Mercury Pro Legacy 3.5" IDE/ATA SSD Internal Drive Kit as a future upgrade in a SATA bus equipped computer and experiencing the drives true performance potential of up to 285MB/s is a simple matter of removing the connector cable.
High Performance Internal Storage
Replace your conventional hard drive with a reliable solid state drive. Unlike traditional hard disk drives, OWC solid state drives have no moving parts, resulting in a quiet, cool, highly rugged storage solution that also offers faster system responsiveness.
Computers below only recognize drive space up to 128GB*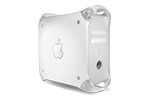 Power Mac G4 (QuickSilver)
(July, 2001)
733MHz, 867MHz, dual 800MHz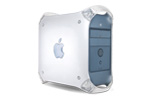 Power Mac G4 (Digital Audio)
(January, 2001)
466MHz, 533MHz, dual 533MHz, 667MHz, 733MHz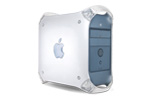 Power Mac G4 (Gigabit Ethernet)
(July, 2000)
400GHz, dual 450MHz, dual 500GHz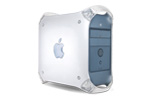 Power Mac G4 (AGP Graphics)
(September, 1999)
350MHz, 400MHz, 450GHz, 500GHz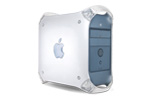 Power Mac G4 (PCI Graphics)
(August, 1999)
350MHz, 400MHz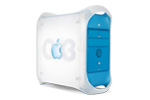 Power Macintosh G3 (Blue & White)
(January, 1999)
300MHz, 350MHz, 400MHz, 450MHz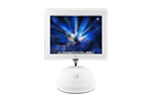 iMac G4 (Flat Panel)
(January, 2002)
700MHz, 800Mhz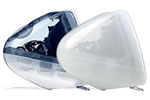 iMac (Summer 2001)
(July, 2001)
500MHz, 600Mhz, 700MHz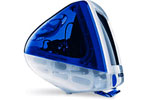 iMac (Early 2001)
(Febuary, 2001)
400MHz, 500Mhz, 600MHz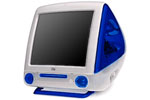 iMac (Summer 2000)
(July, 2000)
300MHz, 400MHz, 450Mhz, 500Mhz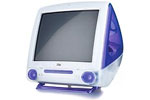 iMac (Slot Loading)
(October, 1999)
350MHz, 400MHz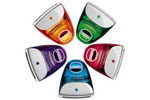 iMac (5 Flavors)
(January, 1999)
266MHz, 333MHz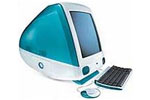 iMac (Bondi Blue)
(May, 1998)
233MHz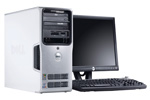 PC Desktops
Compatible with Intel / AMD Process based PCs capable with the specifications listed above.
*The computers listed use an ATA-5 standard controller on the motherboard. This standard only recognizes drive capacities up to 128GB. The IDE/ATA computer use the ATA-6 standard which can recognize capacities larger than 128GB. This is completely different hardware, and there aren't any firmware updates that will allow an ATA-5 controller to see more than 128GB. Usually this is a common problem to computers that were available prior to 2003.
Includes
OWC Mercury Electra™ 3G SSD
OWC 2.5" to 3.5" Drive Adapter Bracket Tray
SATA to IDE adapter
250GB Mercury Electra 3G SSD Specifications:
Specifications
Form Factor
Standard 7mm 2.5"
Interface
SATA 3.0 Gb/s
Capacity 1
250GB Useable Capacity
Total Flash Memory Components: 256GB
6GB Allocated to real-time data redundancy and error correction
Formatted Capacity1
233 GiB
RAID Support
Yes
SMART Attributes
Standard 2
Native Command Queuing
Up to 32 simultaneous commands
RoHS Compliant
Yes
Reach Certification
Yes
Format
Physical
Height (max)
7 mm (0.276 in)
Width (max)
70.06 mm (2.758 in)
Length (max)
100.12 mm (3.941 in)
Weight
60.0 g (0.13 lbs)
Reliability
MTBF (Mean Time Between Failures)
1,500,000 hours
Security
ATA Security Feature Command Set and Password Login Support
Error Correction
Built-in ECC
TRIM Support
OS Dependent
Wear Leveling
Supported
Nonrecoverable Read Errors
Less than 1 sector per 1015 bits read
Compatibility
Mac OS Compatibility
Yes
PC OS Compatibility
Yes
Other Requirements
Requires a Mac, PC, or drive enclosure with an available SATA drive bay. SATA II (3.0 Gb/s) or faster required for best performance.
Performance
Average Access Time
<0.1 ms
Sequential Read (Max)
274MB/s
Sequential Write (Max)
253MB/s
Power
Active (Max)
2.1W
Idle Mode (Max)
0.1W
Environmental (Operating)
Shock
1500 G max at 0.5 ms
Temperature (°F)
32°F to 158°F
Temperature (°C)
0°C to 70°C
Humidity
5% to 95% non-condensing
Environmental (Non-Operating)
Shock
1500 G max at 0.5 ms
Temperature (°F)
-40°F to 185°F
Temperature (°C)
-40°C to 85°C
Acoustics
Idle (Typical)
0.0 bels
Seek (Typical)
0.0 bels
Manufacturer provided specifications for Other World Computing p/n SSDMXLE250 UPC#: 812437029888