Sonnet
Allegro Pro


SuperSpeed+ USB 3.2 PCI Express 2.0 Card
Mac / PC / USB 3.2 / PCIe
Add Four USB-A 10Gbps Ports Connections to Your System
2X the Performance as USB 3.0 and USB 3.1 Gen 1 Connections
The fastest SSD-based USB 3.2 Gen 2 drives now available can transfer data at 800 MB/s—many are bus-powered, too. But, most desktop computers (including many new models) feature old-generation USB interfaces that can't support that performance, and may not provide enough power to enable those bus-powered drives to function. Break through the bottleneck—install Sonnet's Allegro Pro Type-A USB 3.2 PCIe(1) card in your Mac Pro® tower, Windows® PC, or Linux computer with PCIe slots; or Thunderbolt™ to PCIe card expansion system to support your fast USB drives at maximum performance.
Two Gen 2 Controllers, Four USB-A Ports
Featuring two 10Gbps USB 3.2 Gen 2 controllers and four USB-A ports, the Allegro PCIe card supports the fastest USB drives available, yet provides the most common connection type for peripheral devices.
The Speed and Power
Connected to a single USB 3.2 Gen 2 SSD RAID device, Sonnet's Allegro PCIe card supports data transfers up to 800 MB/s—transfers complete in half the time compared with using a USB 3.1 Gen 1 or USB 3.0 adapter card! Made possible through the use of dual controllers, with two connected drives, each port supports simultaneous 660 MB/s transfers. With four drives connected, each port supports simultaneous 300 MB/s transfers!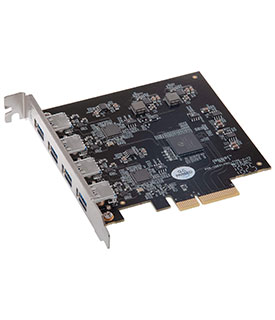 Highlights
Four SuperSpeed USB-A 10Gbps Ports
Powerful Performance with Dual USB 3.2 Gen 2 Controllers
Powered Ports
Supports Charge & Sync
Protected Power Delivery
Add USB 3.2 Gen 2 to Thunderbolt Expansion Systems
Easy Installation
Broad USB Device Support & Compatibility
No Auxiliary Power Needed
Ordinary USB-A cards require the connection of a separate power connector. The Allegro draws the power it needs from the slot it's installed in to power connected drives, enabling you to install the card in any compatible computer or Thunderbolt expansion system that doesn't have these power connectors available.
Independent Power Regulation for Each Port
Ordinary USB-A cards can provide poor power regulation through their ports. The Allegro PCIe card protects each port from power glitches on adjacent ports—such as when a hard drive spins up after connection—preventing auto-disconnects of already-connected drives.
Resettable Fuses
Unlike ordinary USB-A cards, the Allegro features a resettable fuse on each port to protect the card and your computer should a cable or peripheral fail. Resetting a tripped fuse is simple— just shut down and restart your computer.
Add USB 3.2 to Your Thunderbolt Mac
Got a Mac with a Thunderbolt connection, but no PCIe slot? The Allegro is ideal for use in Sonnet's Thunderbolt 2 and Thunderbolt 3 to PCIe card expansion systems, including Echo Express™ and xMac™ desktop and rackmount systems.
Perfect for the Extra Slot in Your Multi-Slot Thunderbolt System
Have a multi-slot Thunderbolt 2 or Thunderbolt 3 to PCIe card expansion system with an open slot? Installing an Allegro Pro Type-A USB 3.2 PCIe card is an excellent way to inexpensively add four SuperSpeed USB-A 10Gbs ports to your computer.
Easy Installation, Broad Device Support
The full-height Allegro PCIe card installs easily into any PCIe x4 (mechanical) or larger slot. The Sonnet card features hot-pluggable and hot-swappable device connection support with automatic device configuration, and works with all USB-IF compliant USB peripherals.
Product Specifications:
Sonnet Part Number
Mac OS Compatiblity
PC OS Compatibility
Other OS Compatibility
Linux 4.12+ Kernel (LTS Version Only)
Card Form Factor
PCIe Half Length Full Height
Card Interface
Chipset
Ports
Hot Swap Support
Hot Plug Suppot
Certifications
Dimensions
Height: 13.9 cm (5.5 in)
Width: 1.4 cm (0.5 in)
Length: 22 cm (8.7 in)
Weight
Notes
Requires macOS 10.12.6 or greater
Product name and/or description updated to reflect current USB naming conventions:USB 3.2 Gen 2 = USB 3.1 Gen 2, USB 3.2 Gen 1 = USB 3.0
Data transfer speeds can be limited by cable type (USB 3.1 Gen 2, USB 3.1 Gen 1/USB 3.0, or USB 2.0), as well as the speeds supported by the device itself.
macOS 10.10 and 10.12 erroneously reports a 5Gbps connection when connected at 10Gbps.
Must authorize charging support kernal extension in Security and Privacy System Preferences. (Unlock, then allow.)
Not compatible with Thunderbolt 1 PCIe Expansion systems.
Manufacturer provided specifications for Sonnet Technologies p/n USB3-PRO-4P10-E UPC#: 732311012631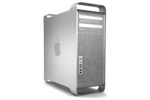 Mac Pro 12-Core (Mid 2012)
(June, 2012)
2.4GHz, 2.66GHz, 3.06GHz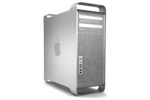 Mac Pro 6-Core (Mid 2012)
(June, 2012)
3.33GHz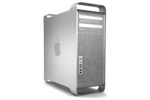 Mac Pro 4-Core (Mid 2012)
(June, 2012)
3.2GHz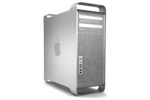 Mac Pro 12-Core (Mid 2010)
(July, 2010)
2.66GHz, 2.93GHz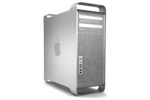 Mac Pro 8-Core (Mid 2010)
(July, 2010)
2.4GHz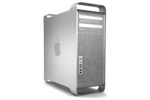 Mac Pro 6-Core (Mid 2010)
(July, 2010)
3.33GHz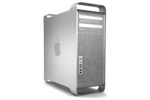 Mac Pro 4-Core (Mid 2010)
(July, 2010)
2.8GHz, 3.2GHz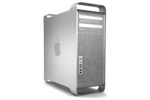 Mac Pro 8-Core (Early 2009)
(March, 2009)
2.26GHz, 2.66GHz, 2.93GHz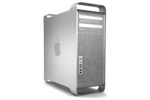 Mac Pro 4-Core (Early 2009)
(March, 2009)
2.66GHz, 2.93GHz, 3.33GHz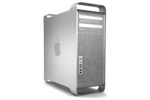 Mac Pro 8-Core (Early 2008)
(January, 2008)
2.8GHz, 3.0GHz, 3.2GHz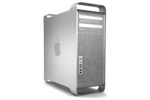 Mac Pro 4-Core (Early 2008)
(January, 2008)
2.8GHz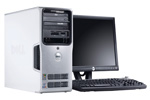 PC
PC running Windows, Linux or FreeBSD and available PCI-Express x4 lane or better slot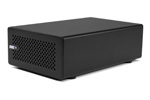 OWC Mercury Helios
Thunderbolt PCIe
expansion chassis
Includes
(1) Allegro Pro USB 3.1 Gen 2 PCIe Computer Card
(1) Documentation