The Fastest + Toughest + Mini-Sized + Universal Portable USB-C SSD in the Galaxy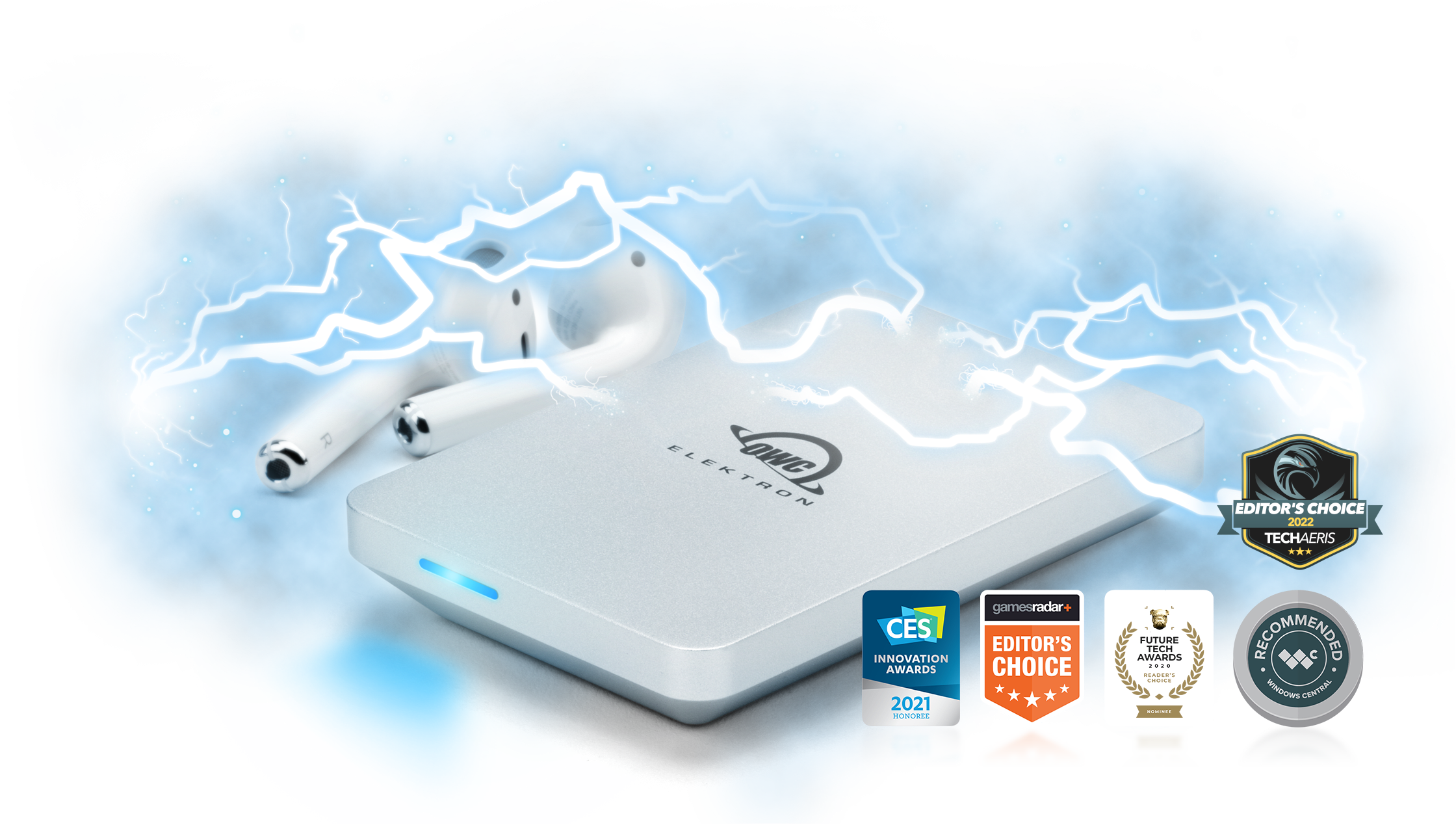 Ultra
Small
Compact + Pocket-Sized
Rugged
Waterproof
Dustproof + Crushproof
Up to 1011MB/s
2X Faster
Vs. Other Portable SSDs
Plug and Play
Universal
USB Connectivity
Smaller. Faster. Lighter.
Since the earliest days of portable computing, "make it smaller, faster, lighter, and rugged," has been a common goal. Pocket-sized, crushproof, dustproof, and waterproof, the OWC Envoy Pro Elektron puts all of your personal and work files in the palm of your hand while pushing the bandwidth of the USB-C (10Gbps) interface to the max so you can edit and save wherever, whenever with virtually any Mac or PC.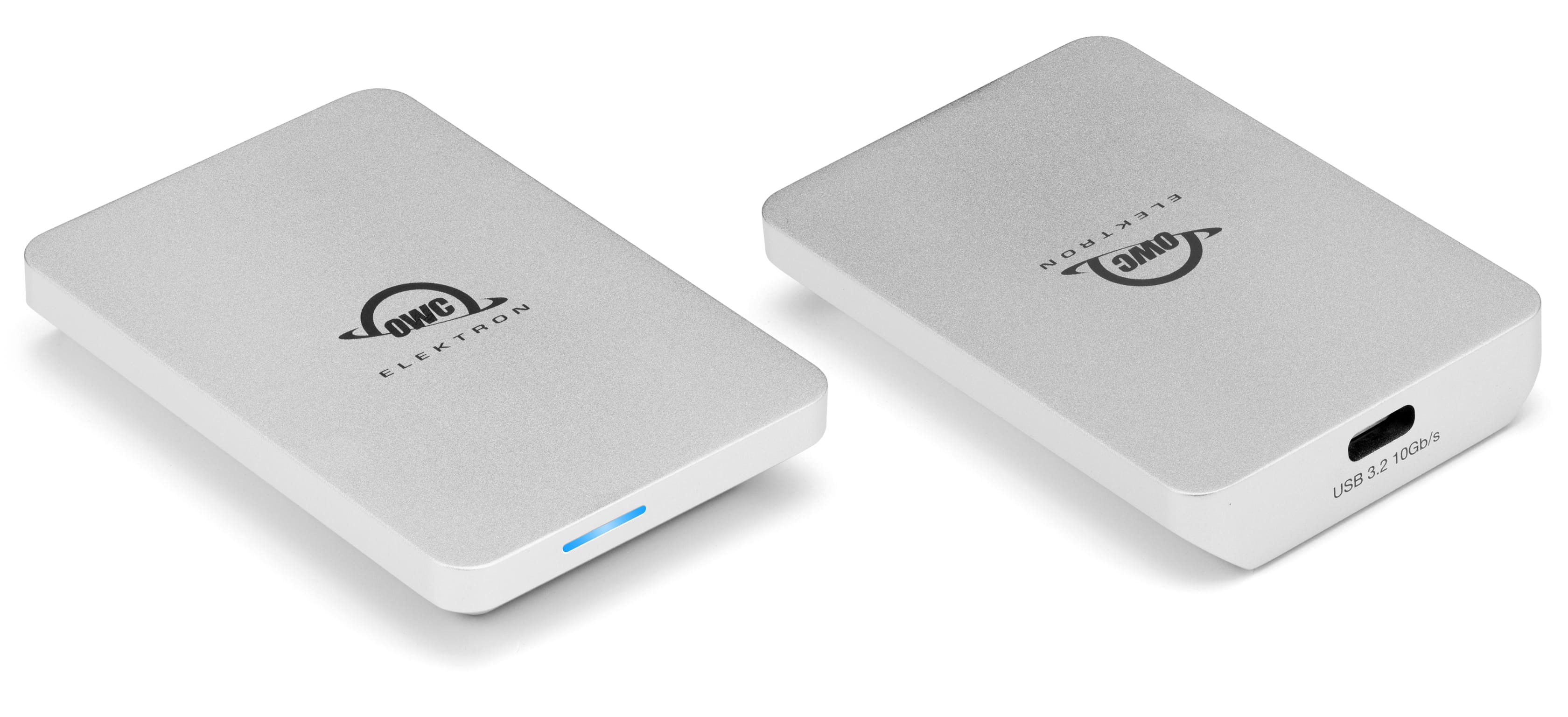 Super-fast for All
With up to 2x faster performance than other portable SSDs1, you'll feel the speed every time you save, edit, or backup files
OWC Aura SSD Powered
Advanced NVMe technology delivers superior performance coupled with built-in OWC reliability2
Universally USB Compatible
Plug and play with Macs, PCs, iPad Pros, Chromebooks, and Android tablets from the last decade, current models, and well into the future
Pocket-Sized
The go anywhere storage solution that's half the size of a smartphone
Built Like a Tank
Crushproof, dustproof and waterproof IP67 rated3
Informative
At-a-glance LED for confirmation of power and activity status4
Bootable
Install an OS or work with alternate OSes. Startup and launch apps in mere seconds
Connected
Connect universally to any USB-C or Thunderbolt computer5 or device with the included USB-C cable and USB-A adapter
Cool
Heat-dissipating, aircraft-grade aluminum housing for silent, throttle-free, breakneck performance
Worry-Free
Up to a 3 Year OWC Limited Warranty

Edit. Play. Backup.

Do-It-All Twice as Fast
Edit large format video footage in the field. Take your favorite games and music with you to play anywhere. Back up that work or classroom project. Whatever your data storage need, the OWC Envoy Pro Elektron lets you do it all up to twice as fast as other portable SSDs in a reliably rugged solution that's half the size of a smartphone.
Truth in Numbers
Big theoretical performance numbers are certainly eye-catching, but they rarely reflect real-world performance. That's why we take the extra time to run our storage solutions through intensive performance testing. Truthfully listing real-word test results demonstrates "The OWC Difference," and our commitment to your complete satisfaction that the OWC Envoy Pro Elektron will handle your most demanding needs.
Up To
1011

MB/s
Real-World Performance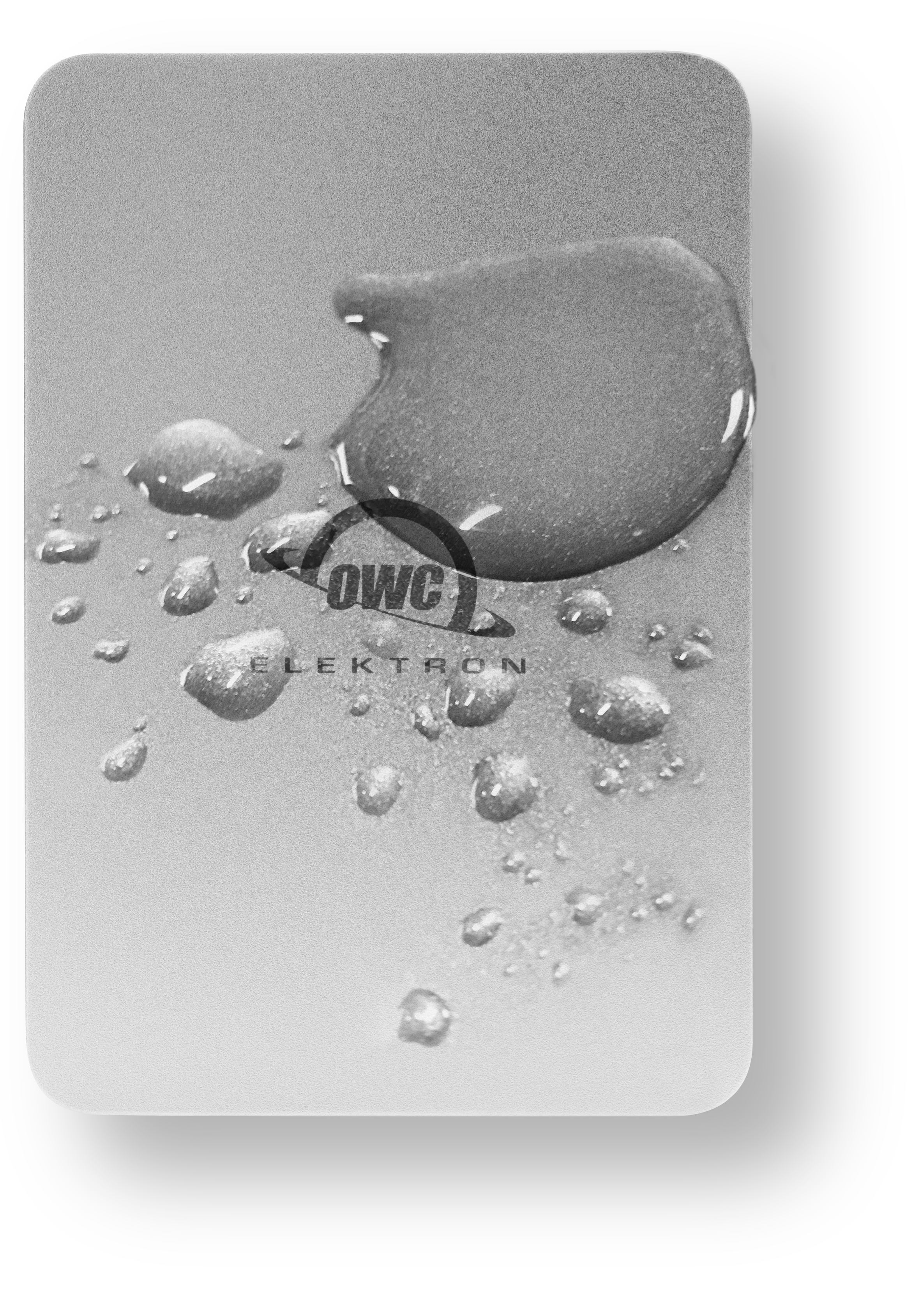 Looks Nice.
Plays Rough.
It's easy to get beguiled by the sleek, silent, and cool running aircraft-grade aluminum housing. More than just a pretty face, the OWC Envoy Pro Elektron is IP67 rated so you can work in the dirtiest and wettest environments. And if you happen to drop this hyper-portable drive onto a driveway or parking lot, the crushproof Envoy Pro Elektron can be rolled over multiple times without damage to your precious data inside.
14+ Years of Savvy Connectivity
Share, download, upload, and connect your Envoy Pro Elektron with practically any computer from the last 14+ years with the tethered USB-C to USB-A adapter. Experience blazing-fast USB-C performance with today's computers and devices, and universal compatibility with USB 3 / USB-A.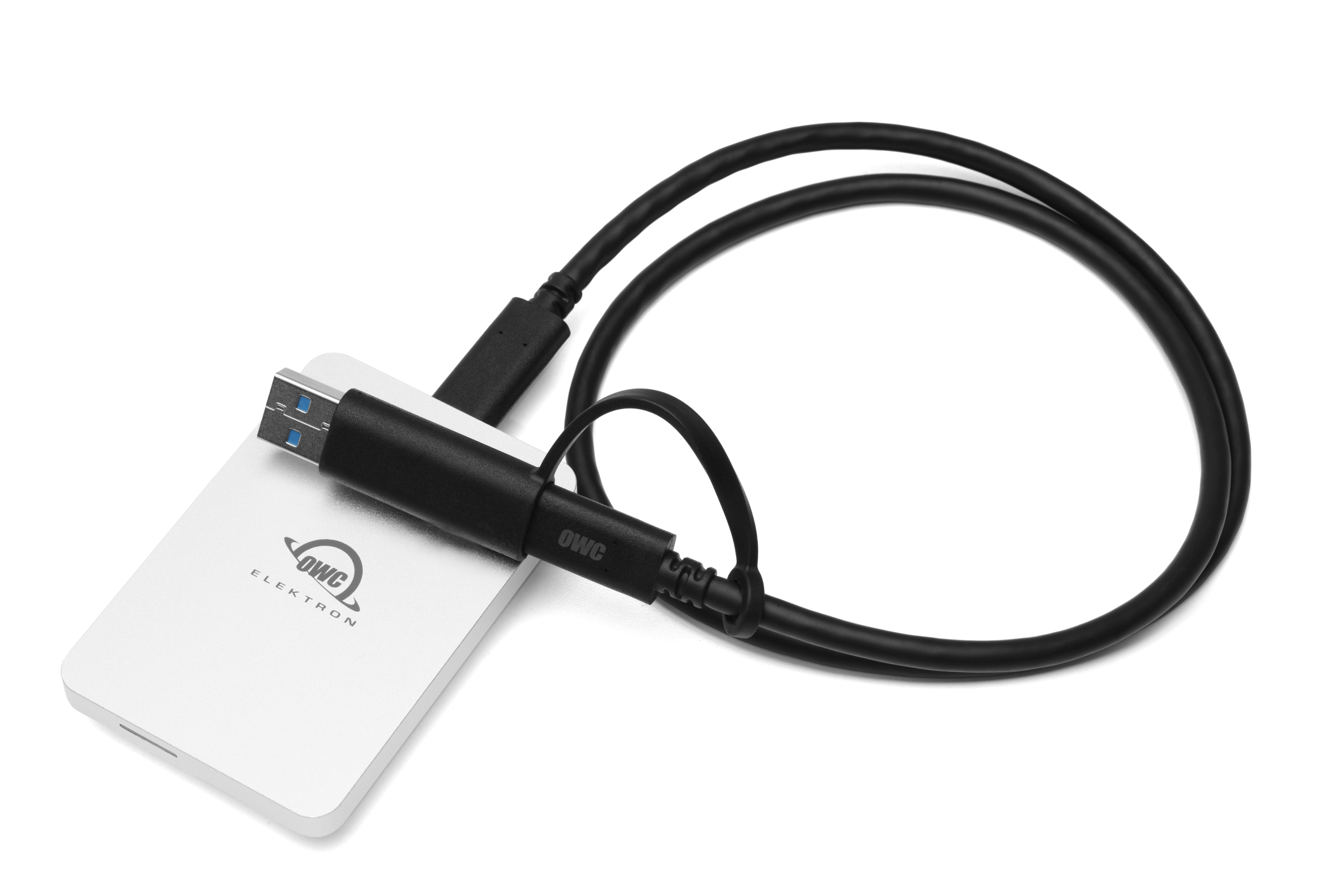 Universally Compatible
By utilizing the latest USB technology, the OWC Envoy Pro Elektron is plug and play compatible with a broad universe of Macs, PCs, iPad Pros, Chromebooks, and Android tablets. Transfer gigabytes of data in seconds to yesterday's machines, today's USB-C and Thunderbolt™ 3 models5, and well into the future. The included USB-C cable features a tethered USB-A adapter, so you can plug into anything, anywhere. All that plus, Elektron also works cross-platform with Macs and PCs using OWC's MacDrive software (sold separately) for peace between the platforms.
For sensitive client project files or personal information that requires access permission, the Envoy Pro Elektron is fully compatible with the encryption built into macOS and Windows — so you can add peace-of-mind password security to your data.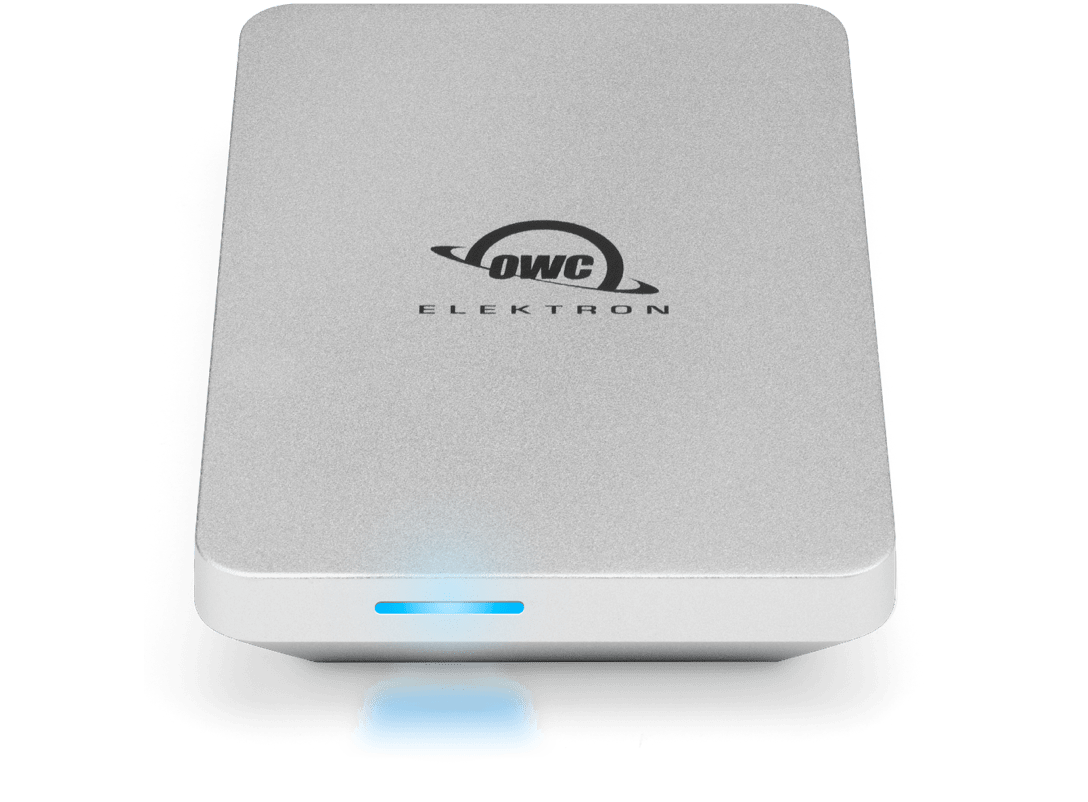 Store from

Minutes to Millions
All the features and "technospeak" of an external drive don't mean a thing without real-world examples of the files you know. Let's break it down and see how much space a single terabyte offers.
For every 1TB of OWC Envoy Pro Elektron SSD capacity, you can store6:
200,000 photos7
250,000 standard quality songs8
38,000 high-quality songs9
200 high-definition movies10
41.6 hours of GoPro 4K footage11
4.3 million MS Office documents12
24 PS4/Xbox games13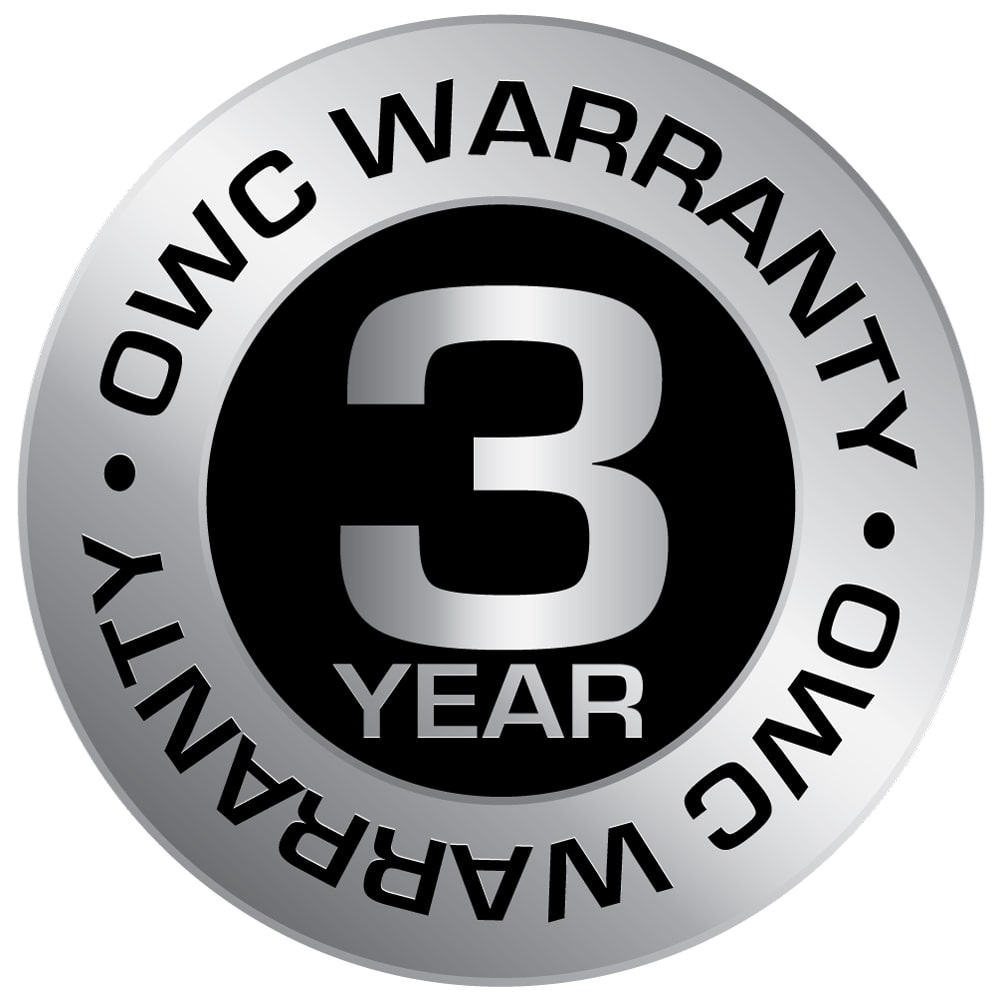 OWC, Trusted by Pros & Enthusiasts the World Over
We build our hardware to the highest standards of reliability and performance. Because 100% reliability is always the goal, we rigorously quality test and back our hardware with a 3 Year OWC Limited Warranty and award-winning customer support.
Learn More
Sequential read/write (max) performance based on testing an OWC Aura Pro III equipped Envoy Pro Elektron connected to an iMac Pro Late 2017 (iMacPro1,1) with 32GB RAM and 3.2GHz processor running AJA System Test (4K-Full resolution, 64GB file size, 10bit RGB codec, single file test) and Diglloyd DiskTester (fill-volume test).
OWC Aura SSD installed in pre-configured solutions.
Waterproof for up to 30 minutes at < 1 meter.
LED functionality may vary depending on installed SSD.
USB-C devices are compatible with Thunderbolt 3 or Thunderbolt 4 computers and devices.
Storage examples for illustrative purposes only. Individual results up to 1011MB/s performance may be different based on variety of factors including specific file size and format, settings, features, software and other factors.
10-megapixel camera with 5MB image sizes
4-minute average 4MB MP3 songs
4-minute average uncompressed Apple Lossless (ALAC) songs
1080p HD videos with 5GB average file size
60FPS 24GB/hr
250KB average file size
40GB average game size