The Super-Fast, Xtremely Rugged Portable SSD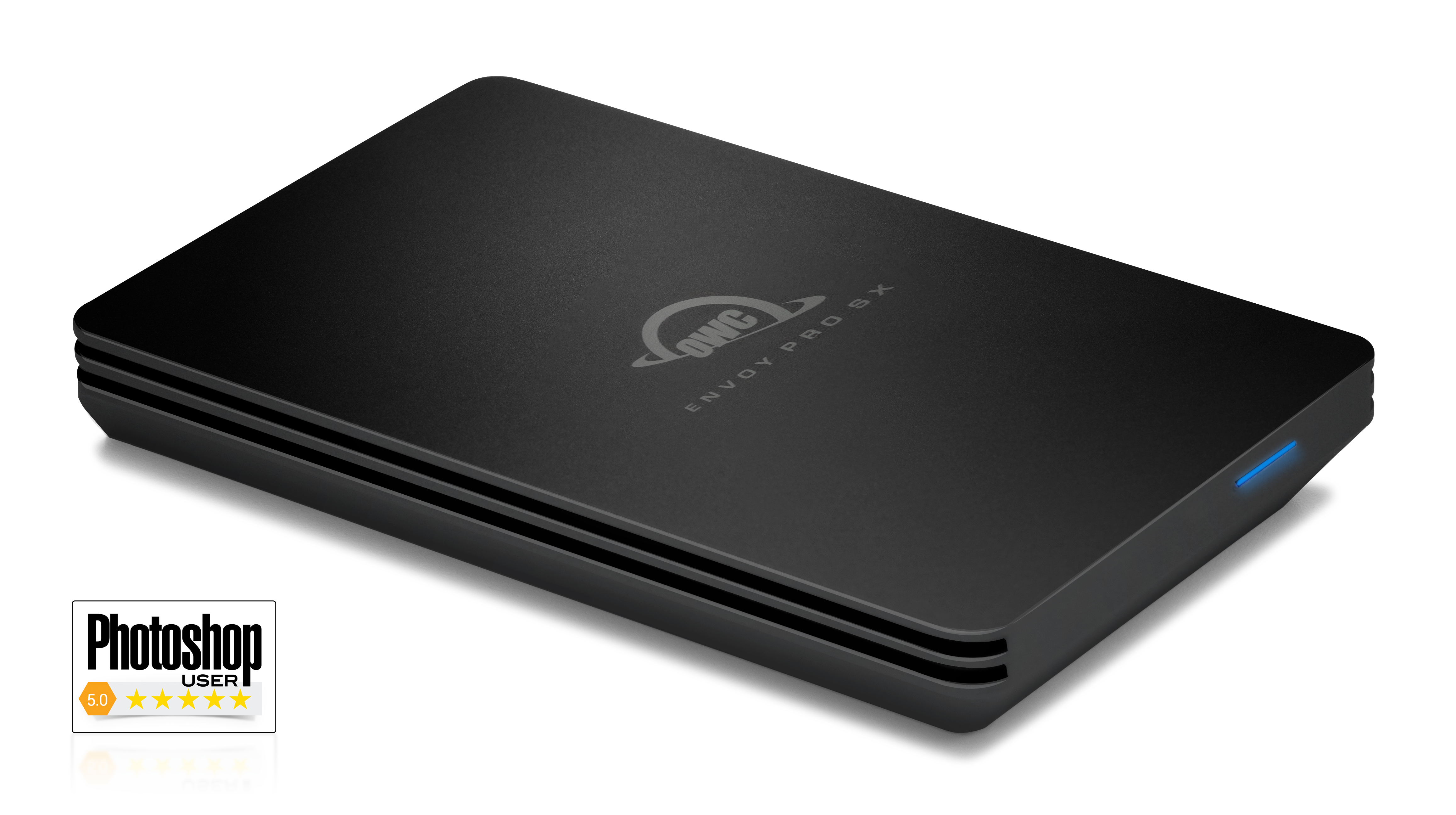 Versatile
Mac & PC
Thunderbolt (USB-C)
Xtremely
Rugged
Portable SSD with a Small Footprint
Up to
3 Year
OWC Limited Warranty

One Powerful and Rugged Little Beast
The mild-mannered exterior of the Envoy Pro SX hides its true nature. It's Super-fast. Super-versatile. Super-portable. And rugged enough to endure even the most perilous work and play settings. When put to the test, this little beast of an SSD handles data storage and backup challenges like a true superhero.
Lightning Fast
The Envoy Pro SX with TRIM support technology delivers Xtreme real-world speeds up to 2847MB/s
Super Versatile
Perfect for audio, video, photography, graphics, gaming, and general data storage/backup uses
Xtremely Portable
Bus-powered and smaller than most compact smartphones
Xtremely Rugged
Crushproof, dustproof and waterproof IP67 rated2
Silently Cool
Fanless, heat dissipating aluminum housing for distraction free operation
Secure
Compatible with macOS and Windows built-in encryption
Informative
LED for at a glance confirmation of power and activity status
Connected
Included Thunderbolt cable plugs into any Thunderbolt (USB-C) equipped Mac, PC, or iPad
Worry-Free
Up to 3 Year OWC Limited Warranty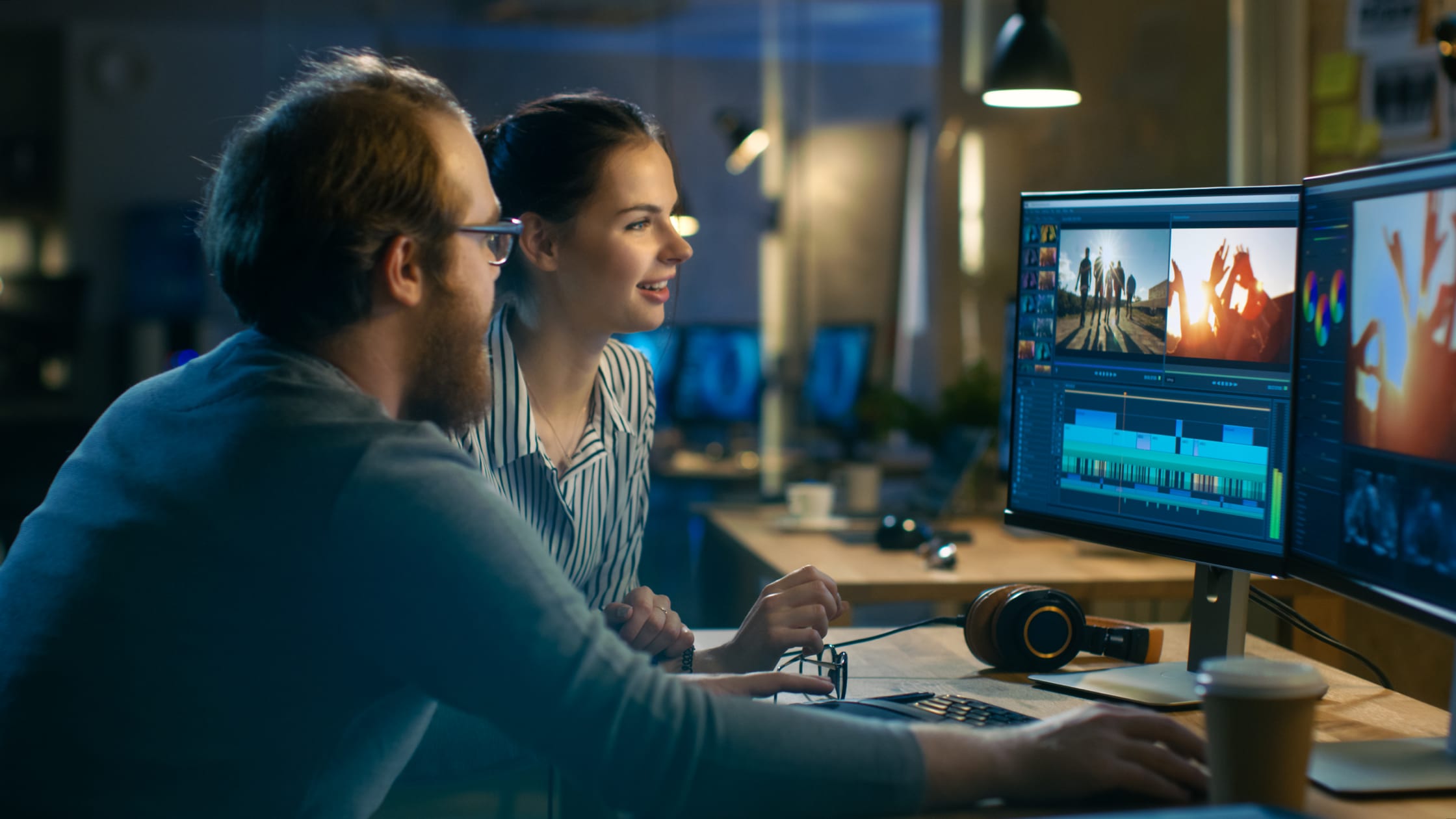 Super Versatile
It's versatile enough to be used as a bus-powered drive for daily storage and backup tasks, or to easily handle the speed demands of production-level audio, design, and photography workflows. And it serves up real-world performance speeds up to 2847MB/s1 with modern Thunderbolt (USB-C) equipped Macs, PCs, and iPads.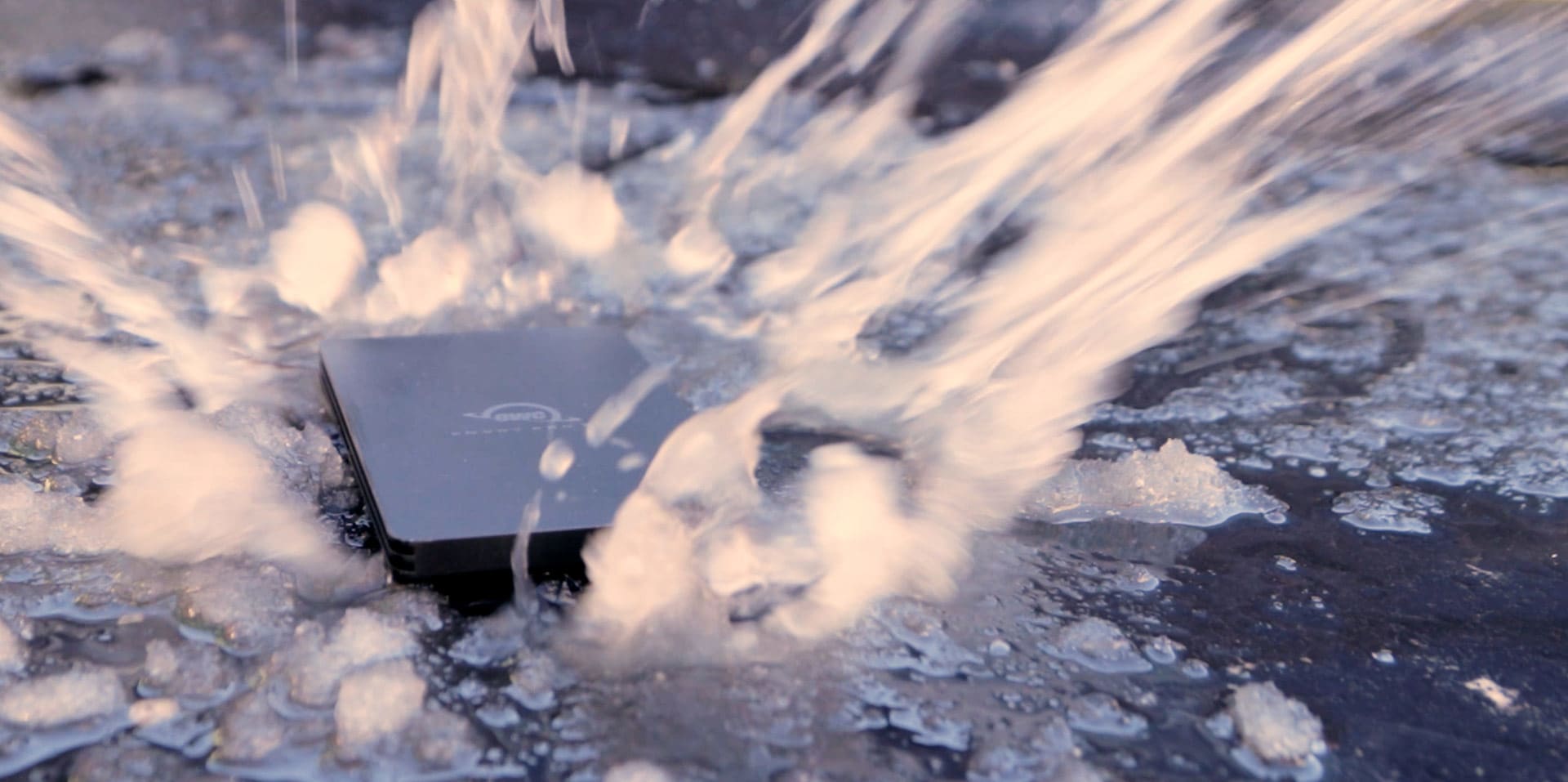 An Everyday Superhero
This portable storage powerhouse features a removable Thunderbolt (USB-C) cable, and is IP67 rated and test certified to handle the nastiest environments. From handling obstacles in the field to deadlines at home, the Envoy Pro SX lets you unleash your productivity power without needing a cape or mask.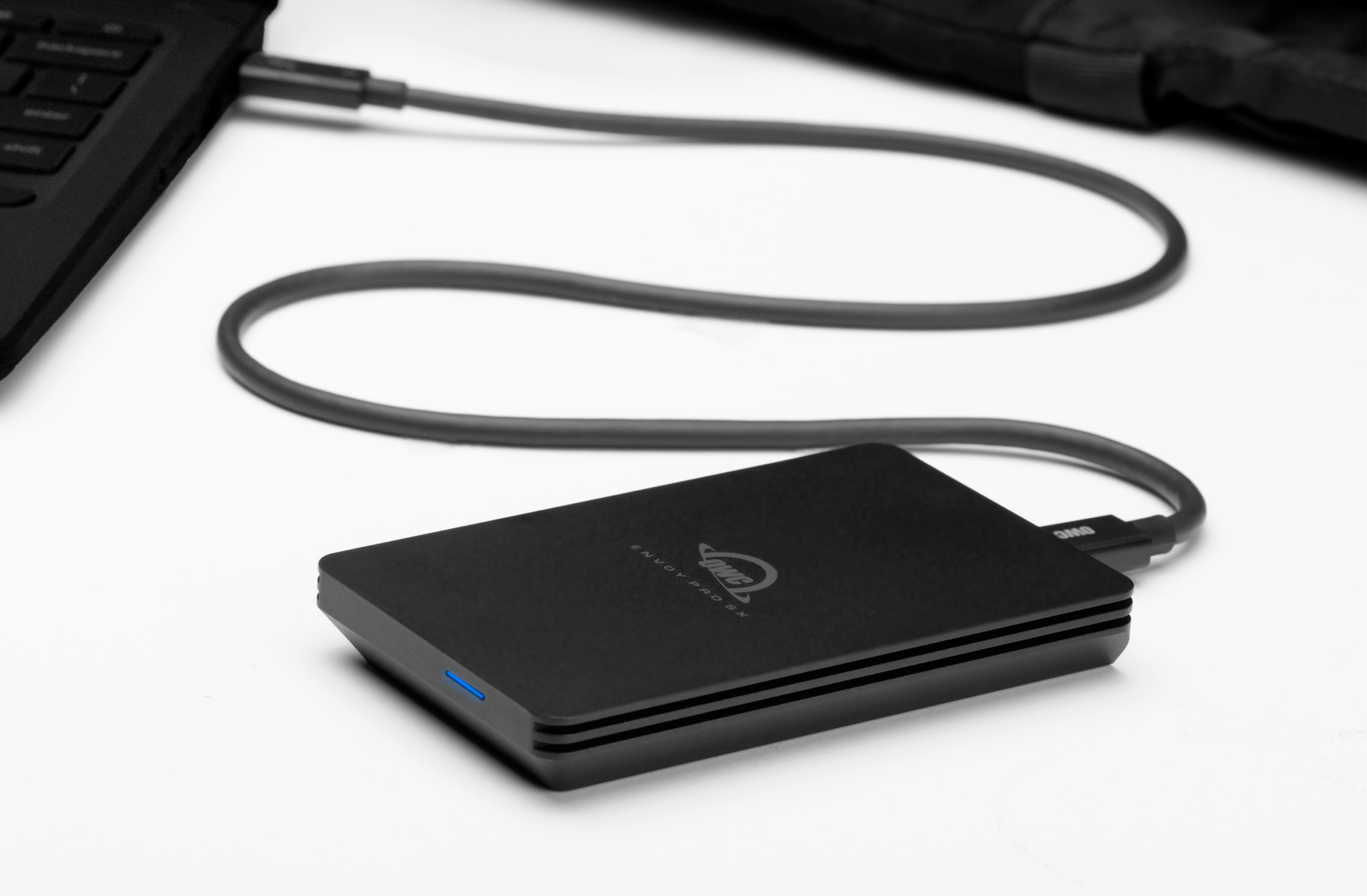 Saves the Day in Every Way
Whatever your data journey, the Envoy Pro SX is ready to deliver a crushing blow to time robbing work and play challenges in the blink-of-an eye. Use it for:
Photo, video, and document storage
Backups via Time Machine or File History
Secondary/portable OS boot drive
On-set project drive for editing dailies
Multi-angled camera editing
Exploring your photo's potential in Affinity Photo and Adobe Photoshop
Utilizing large sample libraries within audio projects 
A portable Steam games library

Form Meets Function
The grooved fins on the Envoy Pro SX's matte black aluminum chassis transform it into a highly effective heat sink. Even after a diabolically long file transfer, the stealthy and silent Envoy Pro SX stays reliably fast.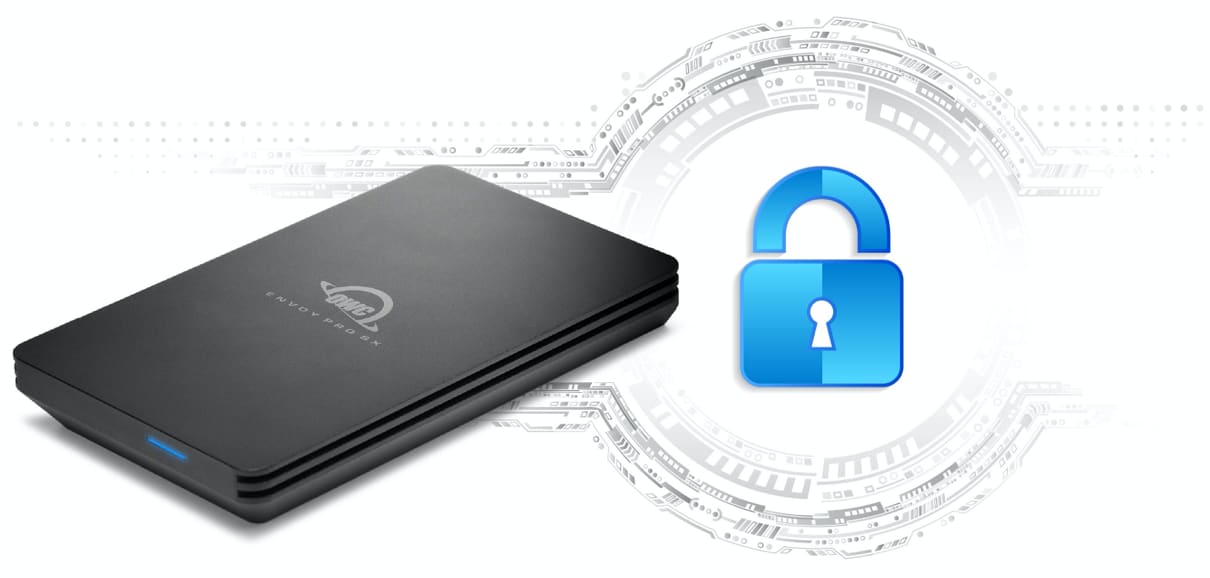 Encryption Compatible
The Envoy Pro SX is fully compatible with macOS and Windows built-in encryption, so you can add peace of mind password security to your data.

OWC Thunderbolt Cable Included
OWC Envoy Pro SX solutions come with a certified 0.3 meter OWC Thunderbolt Cable. But if your workflow demands a different length to make the connection, OWC Thunderbolt (USB-C) Cables are the perfect choice.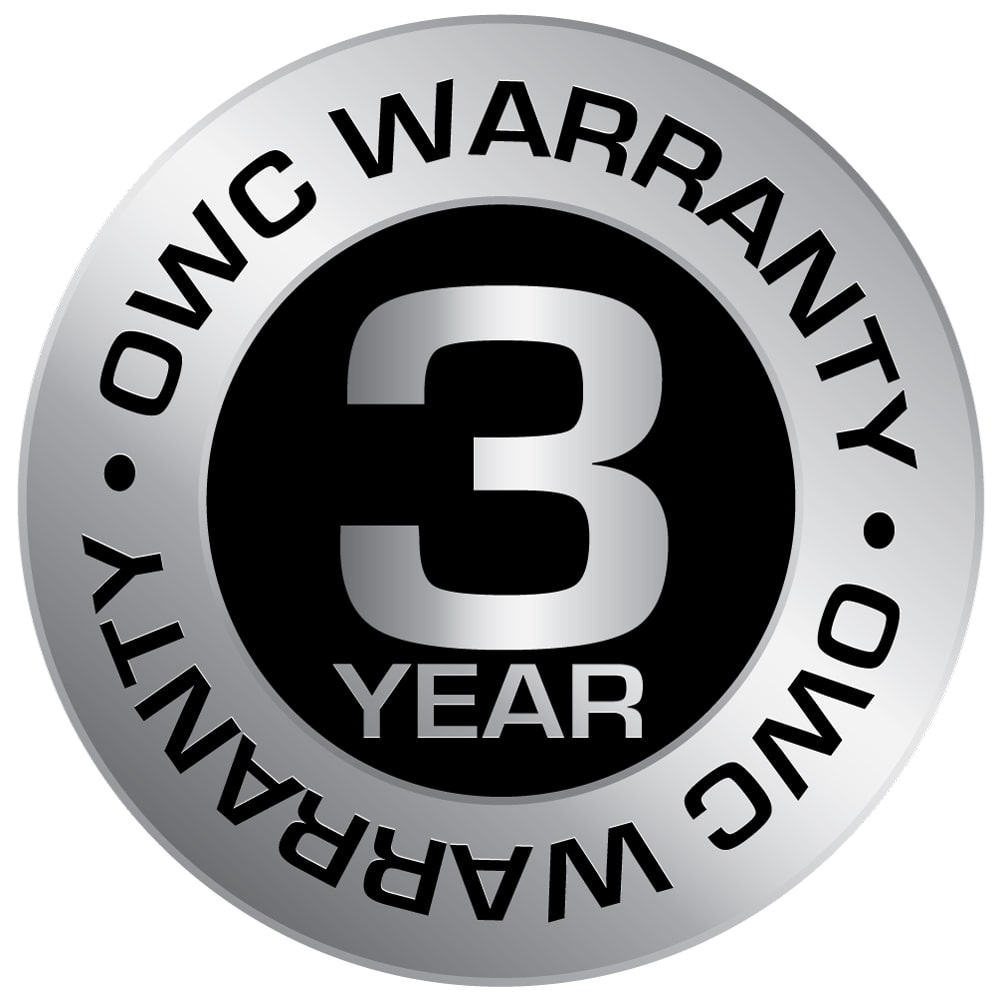 OWC, Trusted by Pros & Enthusiasts the World Over
We build our hardware to the highest standards of reliability and performance. Because 100% reliability is always the goal, we rigorously quality test and back our hardware with a 3 Year OWC Limited Warranty and award-winning customer support.
Learn More
Up to 2847MB/s sequential read/write (max) performance was observed based on testing a 1.0TB OWC Aura Ultra III equipped Envoy Pro SX connected to a Windows 10 PC equipped with a Gigabyte Technology motherboard with an Intel Core i5-6400 2.7GHz processor and 16GB RAM running CrystalDiskMark 6.0.2 (4K-Full resolution, 4GB file size, 16bit RGB codec, single file test). Performance will vary depending on drive and application used.
Dropped over 25 times at every angle from a height of four feet by a third-party testing and certification service. Water resistant for up to 30 minutes at < 1 meter.