Edifier
iTick Tock Dock


Speaker System – Black
Clock Speaker System
Jam Up Your Way
Retro-Styling meets Modern Technology
This iPod / iPhone docking system features a pivoting dock.The two 360 degree speakers are neatly disguised as classic bells providing a rich, multi-directional sound. Input selection and volume control buttons are located on the top of the unit. The pivoting dock allows users to hide the dock when not in use. When ready to enjoy your favorite music or charge your iPod/iPhone simply pivot the dock to the front of the clock.
Not Just For iPhone/iPod
Via the 3.5mm Auxillary input jack, the iTick Tock Dock makes a great sounding speaker for any mobile device.
Product Specifications:
Edifier Part Number
Color
Frequency range
RMS Output Power
Input
iPod/iPhone 30-pin dock
FM
3.5mm auxiliary input jack
Wireless Speaker(s)
Controls
Speaker Configuration
Power
Universal Power Adaptor Included
Width
Height
Length
Warranty
Manufacturer provided specifications for Edifier p/n IF220BK UPC#: 875674000553
Compatibility
This product is compatible with...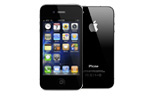 iPhone 4S
(October, 2011)
16GB, 32GB, 64GB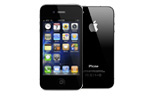 iPhone 4
(June, 2010)
16GB, 32GB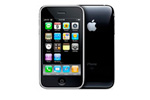 iPhone 3GS
(June, 2009)
8GB, 16GB, 32GB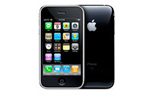 iPhone 3G
(June, 2008)
8GB, 16GB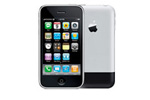 iPhone 1st Generation
(January, 2007)
4GB, 8GB, 16GB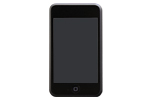 All Apple iPods
with 30-Pin
Dock Connector
Also compatible with any device with ¼ headphone jack via 3.5mm AUX input.