HighPoint
RocketRAID 4311


3Gb/s SAS/SATA RAID Host Adapter
RAID 0,1,3, 5,6,10, and JBOD | Up to 4 SAS/SATA devices
The RocketRAID 4310 with Intel IOP348 Sunrise Lake is one of the fastest external SAS and SATA RAID solution for Apple Macintosh systems.
Hardware RAID Controller
The RocketRAID 4311 is a PCI-Express x8 SAS RAID controller with the Intel IOP348 processor and 256MB of DDR-II memory. A single external SFF-8088 connector supports up to 4 SAS/SATA hard drives or up to 128 devices through SAS expanders.
SAS Performance
The RocketRAID 4311 with SAS 15K-RPM hard drives are ideal for workstation and desktops. SAS hard drives offer unrivaled performance, reliability and innovation for these applications. SAS provides the highest sequential and IOPS performance offering lasting value ensuring systems can keep up with growing performance needs over a longer period of time.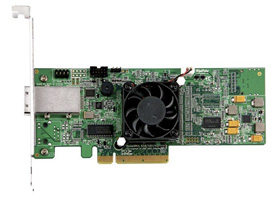 This Card Adds:
One External Mini-SAS Port
(up to 4 devices)
Requires:
Available PCIe 2.0 x8 lane Slot
(backwards compatible with PCI-Express 1.0)
See specifications below for system and/or OS compatibility information
SAS Expandability
SAS can expand to 128 devices (SAS/SATA) devices. As more SATA drives and SAS RAID backplanes are added to a storage enclosure, SAS expanders on those backplanes can seamlessly cascaded together. requiring only a minimal number of ports on the HBA, and with more ports available on the expanders.
SATA Hard Drive Compatibility
Connectivity for multiple device types lowers TCO (Total Cost of Ownership), gives flexibility to specify best drive for intended use: SAS for transactional/online performance and reliability, SATA for bulk storage and backup/restore duties.

The SAS/SATA value proposition is simple: SAS hard drives deliver the speed, reliability and scalability demanded in high availability enterprise environments, while high-capacity SATA drives are ideal for bulk storage applications with low cost per GB capacity.
Controller Specifications
PCI-Express x8
1 external mini-SAS connectors
Supports up to 4 SAS and SATA Hard Drives
Intel IOP348
Bootable to Mac OS X
EFI booting on Mac Pro, download the latest EFI drivers here.
BBU (Battery Backup Unit)
4 Port External SAS and SATA RAID
Intel IOP348 Sunrise Lake Processor
Up to 128 SAS and SATA Devices with SAS Expanders
Features
Support RAID 0,1,3, 5,6,10, and JBOD
Support SATA and SAS Hard Drives
TerabyteGuard for data protection and reliability
External eSATA (Direct Attached)
External Multilane
External Mini-SAS
Mac Pro
Xserve Quad Core
PC Platform
VMWare certified for ESX/ESXi 4.0
Product Specifications
Manufacturer Part Number
Ports
Connections
Bus Specifications
PCI-Express 2.0 x8 (Compatible with PCI-Express 1.0)
Form Factor
RAID Functionality
RAID level 0,1,3, 5,6,10, and JBOD
RAID Controller
Intel IOP348 Sunrise Lake Processor
Operating System Support
OS X
Windows
Linux
FreeBSD
External Connectivity
Internal Connectivity
MTBF
Operating Voltage
Alarm/Buzzer
Activity/Failure LED
SAF-TE Connector
Agency Approvals & Compliance
EMI: FCC Part 15 Class B
CE
Temperature
Operating: 0°C to +50°C
Non-Operating: -20°C to +80°C
Relative humidity
Dimensions
6.75"L x 2.68"H
(167.0mm L x 68.0mm H)
Weight
Warranty
Manufacturer provided specifications for Highpoint Technologies p/n RRAID4311 UPC#: 643653431106
Includes
RocketRAID 4311 host adapter
Quick Installation Guide
Software CD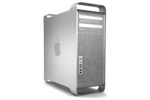 Mac Pro 4-Core (Mid 2012)
(June, 2012)
3.2GHz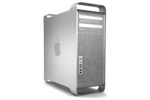 Mac Pro 8-Core (Mid 2010)
(July, 2010)
2.4GHz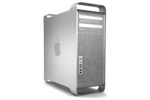 Mac Pro 4-Core (Mid 2010)
(July, 2010)
2.8GHz, 3.2GHz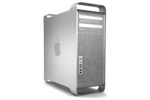 Mac Pro 8-Core (Early 2009)
(March, 2009)
2.26GHz, 2.66GHz, 2.93GHz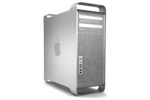 Mac Pro 4-Core (Early 2009)
(March, 2009)
2.66GHz, 2.93GHz, 3.33GHz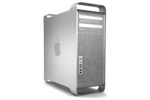 Mac Pro 4-Core (Early 2008)
(January, 2008)
2.8GHz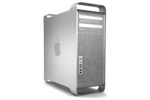 Mac Pro 8-Core (Early 2008)
(January, 2008)
2.8GHz, 3.0GHz, 3.2GHz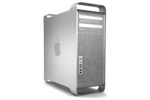 Mac Pro 8-core (Early 2007)
(April, 2007)
3.0GHz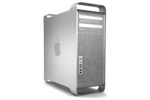 Mac Pro 4-core (Mid 2006)
(August, 2006)
2.0GHz, 2.66GHz, 3.0GHz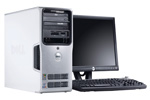 PC
PC running Windows, Linux or FreeBSD and available PCI-Express x8 lane or better slot