OWC
ThunderBay 4 RAID


8.0TB 4-Drive HDD Storage Solution with Dual Thunderbolt 3 Ports
Mac / PC / Thunderbolt 3 / DisplayPort 1.2 / RAID 5
The Speed You Need
All New Design for Power and Performance
ThunderBay 4, OWC's flagship 4-bay RAID powerhouse is bigger and faster than ever before. Now with the unbelievable performance of Thunderbolt 3 — up to 1527MB/s sustained performance1 — it's the ultimate workhorse external storage solution.

Not only faster, the new ThunderBay 4 Thunderbolt 3 is now natively compatible with both 2.5" and 3.5" drives, and with a redesigned chassis, it's even cooler and quieter too.
Edit, Experiment, Create, Design
Designed with performance in mind and engineered to harness the power of Thunderbolt 3, ThunderBay 4 is an incredibly flexible external solution with the throughput to support multi-stream compressed 4K video and other bandwidth-intensive operations.

ThunderBay 4 is highly configurable to perfectly match your performance needs. Choose between traditional hard drives or Solid State Drives. Use each drive independently, or in the RAID configuration of your choice for the optimal balance of performance and data-redundancy. Get the most out of your storage, take the brakes off your workflow, and do more with a ThunderBay 4.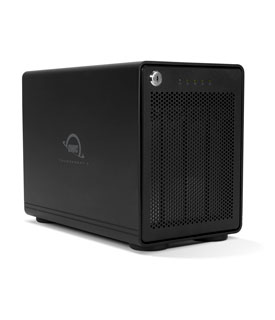 Highlights
Two Thunderbolt 3 ports
Dedicated DisplayPort 1.2 port
Up to 1527MB/s sustained performance
Works with 3.5" or 2.5" drives — no adapter needed
User configurable in RAID 0, 1, 4, 5 & 1+0
Ultra quiet, heat dissipating aluminum chassis
Rigorously pre-tested with multi-hour burn-in
Intelligent drive monitoring with desktop and email notifications
Monitoring + Notifications
Easily setup drive monitoring and e-mail notifications to keep you informed about your ThunderBay's performance and drive health. Helping you to maintain mission critical workflows.
Certified and Tested
Each ThunderBay 4 undergoes OWC's multi-hour drive "burn-in" performance certification procedure prior to shipping. This ensures your ThunderBay 4 arrives operating properly, ready for demanding use.
Backed by OWC
You can rely on OWC's award-winning U.S.-based support for the ThunderBay 4 solution. Plus, ThunderBay 4 comes with an OWC Limited Warranty.
---
4 drive bays plus so much more.

Time-Tested Cooling
Built on OWC's time-tested enclosure cooling technology, ThunderBay 4 utilizes an open "flow-thru" vented design with an oversized 92 mm, low-turbulence, noise-quieting fan to keep the drives running cool and reliably.

Multi-Drive
Daisy-chain up to six ThunderBay 4s for massive storage capabilities and increased performance, or connect multiple ThunderBay 4s to multiple Thunderbolt 3 ports to achieve exponential speed capabilities.

Vibration Dampened
ThunderBay 4's drive isolating design reduces sonic resonance, and is aided by over-sized, rugged, vibration-absorbing, non-skid feet.

DisplayPort 1.2 Support
Dual Thunderbolt 3 ports let you connect the display of your choice that your computer can support, including 4K displays.

OWC Thunderbolt Cable
ThunderBay 4 comes with a certified OWC Thunderbolt 3 cable, with other lengths from 0.5 meter to 2.0 meters available separately.
1. Read speeds, dependent on mechanism installed.
Product Specifications:
Software Requirements
macOS 10.12 or later
Windows 10 or later1
Hardware Requirements
Mac or PC featuring Thunderbolt 3 interface
Mac or PC featuring Thunderbolt or Thunderbolt 2 interface2
Interface (Chipset)
(2) Thunderbolt 3 (Intel DSL6540)
(1) DisplayPort
Max Transfer Rate
Thunderbolt 3: 40 Gb/s (5000 MB/s)
JBOD / RAID Support
JBOD: Utilize each of the four drives independently
RAID: Use the included SoftRAID software RAID to setup the ThunderBay 4 for RAID 0, 1, 4, 5, and 10
Initial Configuration
Standard Mechanism
*1GB = 1,000,000,000 bytes. Total accessible capacity varies depending upon operating environment (typically 5-10% less). The actual total capacity will depend on your own defined file settings/preferences.

**OWC reserves the right to replace or upgrade to equivalent or better components.
Performance
Sequential Read/Write (compressible data)

Read: 568MB/s
Write: 574MB/s

Sequential Read/Write (incompressible data)

Read: 576MB/s
Write: 589MB/s
Kensington Lock Slot
LED
Yes (Power and disk activity)
Plug and Play
Power
Environment
Environmental (Operating)

Temperature (°F) 50° — 95°
Temperature (°C) 10° — 35°

Environmental (Non-Operating)

Temperature (°F) −40° — 149°
Temperature (°C) −40° — 65°
Dimensions
Height: 7.0 in (177 mm)
Width: 5.3 in (135 mm)
Length: 9.6 in (245 mm)
Weight
1. Setting up a RAID volume for Windows requires the use of the Disk Management application, as SoftRAID is Mac only at this time.
2. Thunderbolt/Thunderbolt 2 compatibility requires a certified Thunderbolt 3 (USB-C) to Thunderbolt 2 (mDP) adapter and a Thunderbolt 2 cable. Compatibility will be at Thunderbolt/Thunderbolt 2 speeds.
Manufacturer provided specifications for Other World Computing p/n TB3SRT08.0S UPC#: 812437029680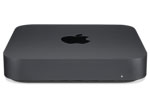 Mac mini (Late 2018)
(November, 2018)
3.6GHz i3, 3.0GHz i5, 3.2GHz i7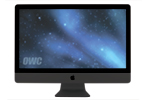 iMac Pro
(27-inch Late 2017)
(December 2017)
3.2GHz 8-core, 3.0GHz 10-core, 2.3GHz 14-core, 2.5GHz 18-core
Install Videos coming soon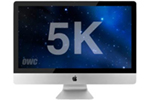 iMac w/Retina 5K display
(27-inch Mid 2017)
(June 2017)
3.4GHz i5, 3.5GHz i5, 3.8GHz i5, 4.2GHz i7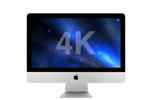 iMac w/Retina 4K display
(21.5-inch Mid 2017)
(June 2017)
3.0GHz i5, 3.4GHz i5, 3.6GHz i7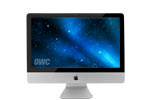 iMac (21.5-inch Mid 2017)
(June 2017)
2.3GHz i5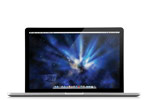 MacBook Pro (15-inch Touch Mid 2018)
(July, 2018)
2.2GHz i7, 2.6GHz i7, 2.9GHz i9
Detailed specs coming soon
Install Videos coming soon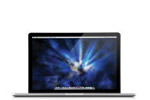 MacBook Pro (13-inch Touch Mid 2018)
(July, 2018)
2.3GHz i5, 2.7GHz i7
Detailed specs coming soon
Install Videos coming soon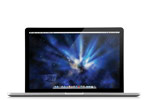 MacBook Pro (15-inch Touch Mid 2017)
(June, 2017)
2.8GHz i7, 2.9GHz i7, 3.1GHz i7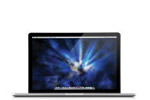 MacBook Pro (13-inch Touch Mid 2017)
(June, 2017)
3.1GHz i5, 3.3GHz i5, 3.5GHz i7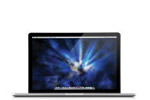 MacBook Pro (13-inch Retina display Mid 2017)
(June, 2017)
2.3GHz i5, 2.5GHz i7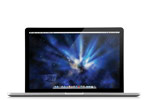 MacBook Pro (15-inch Touch Late 2016)
(October, 2016)
2.6GHz, 2.7GHz, 2.9GHz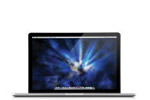 MacBook Pro (13-inch Touch Late 2016)
(October, 2016)
2.9GHz, 3.1GHz, 3.3GHz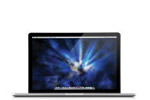 MacBook Pro (13-inch Retina display Late 2016)
(October, 2016)
2.0GHz, 2.4GHz
Includes
OWC ThunderBay 4 high performance storage solution with Thunderbolt 3
(1) Thunderbolt 3 20Gb/s cable
(1) External power cable
(2) Security Keys
ThunderBay 4 Quick Start Guide
ThunderBay 4 Assembly Manual & User Guide (Download Only)