OWC SoftRAID
Incredibly powerful, easy-to-use, RAID management and protection.
For Mac and Windows.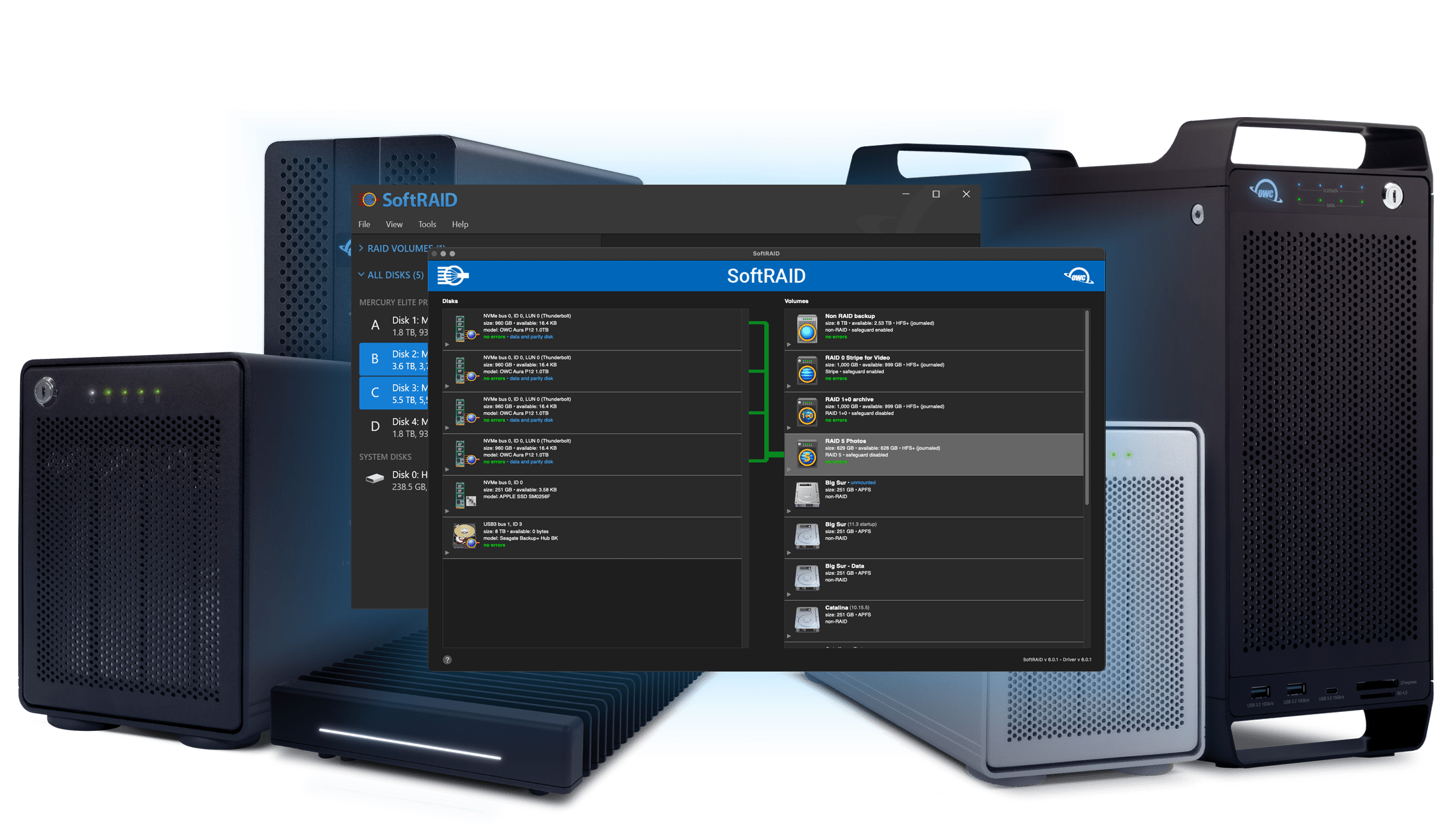 The Best RAID
25
Years and Counting
Safeguard Your Digital Life
We rely on our computers to keep more personal and professional data than ever before. From family photos and videos to business and legal documents, to critical work presentations and projects, our lives have become more digital. Keeping this data protected and easily accessible is necessary. Whether you are a home computer user or a master of bits and bytes, RAID (Redundant Array of Independent Disks) storage should be added to your bag of tricks to safeguard your digital life.
The OWC Difference
OWC software teams create software solutions to solve complex problems users run into every day. Being able to finely tune software and hardware together allows us to deliver incredibly powerful solutions that other companies can't match. The OWC motto is to enhance, extend and maximize your computing life. OWC SoftRAID, the premier software RAID management solution, is one such example and embodies those words. Empowering you to do more, for a longer period of time, with new or existing hardware and protecting your data better than other RAID options.
FREE Test Drive
Download the FREE, fully-functional, Mac or Windows, 14-day trial of OWC SoftRAID today, and check out the power of SoftRAID for yourself. During the trial period you can:
Test disks to make sure they're reliable
Create new RAID volumes
Convert your existing Disk Utility and AppleRAID volumes
Setup the SoftRAID Monitor to monitor the health of your disks and volumes
OWC SoftRAID
RAID Done Right
OWC SoftRAID is powerful yet easy-to-use RAID software that maximizes drive capacity, offers faster performance, and protects against data loss. It's ideal for voluminous data roles including audio/video production and editing, photography, graphic design, database servers, financial applications, and more. Basically, it is the brain for running, maintaining and protecting your RAID arrays. OWC SoftRAID is the most powerful software RAID utility available giving you more protection and more power than other RAID utilities, including hardware RAID.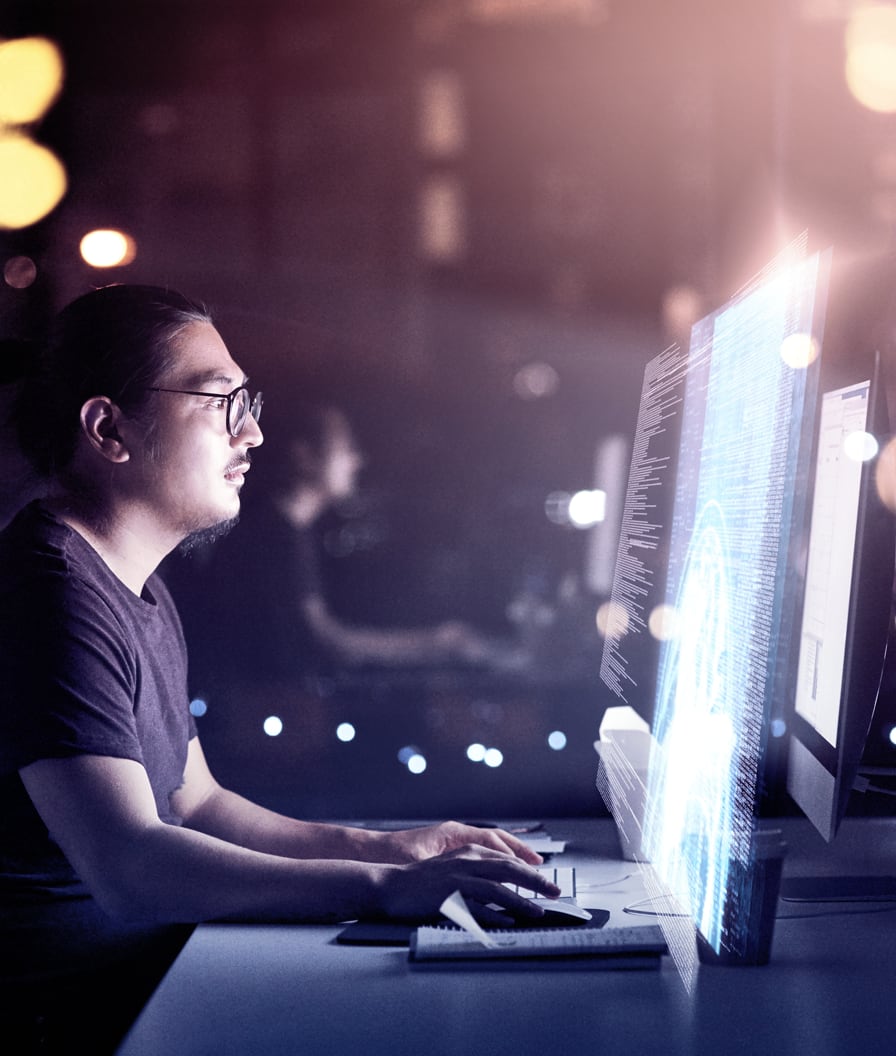 Software vs. Hardware
Software RAID gives you increased power and control over your RAID drives and disks that hardware RAID can't deliver and doesn't lock you into technology that you can't upgrade or expand. Our software teams are constantly developing OWC SoftRAID to keep it optimized for today and tomorrow's technology, so you are always ready for what comes next — often without having to update or upgrade anything.
OWC SoftRAID gives you the flexibility of mixing and matching drives from different manufacturers, even drives with different capacities. You can easily replace a bad enclosure, upgrade to a new enclosure or even add move drives without skipping a beat. All impossible with hardware RAID!
Power Efficient Dynamo
As computers become more and more powerful, so does OWC SoftRAID. Unlike hardware RAID that relies on a static hardware controllers, OWC SoftRAID utilizes your computer's advanced processing power, producing fast and flexible RAID arrays that have a negligible impact on your computer system or applications.

Easy RAID Creation and Management
Whether included with your OWC drive or purchased separately, OWC SoftRAID is extremely easy to use. OWC solutions with OWC SoftRAID included are set up and tested before they leave our warehouse, so they are ready to go out of the box. If you purchased OWC SoftRAID separately, or you wish to change RAID levels or settings, OWC SoftRAID makes the process simple, helping you pick the correct RAID level and optimizing it for your workflow.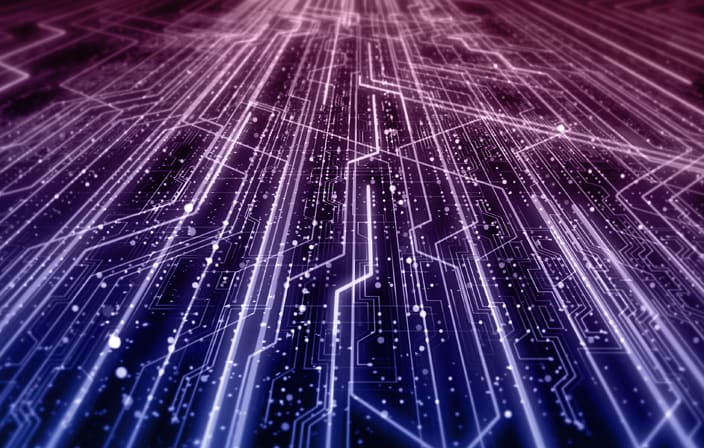 Feel the Need for Speed?
RAID 0 is your ticket giving you huge capacity options and blazing quick access to your data.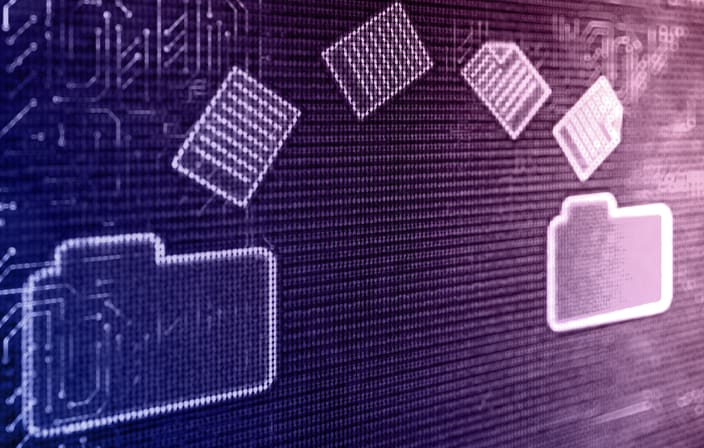 Safety First?
RAID 1 has you covered with data being mirrored to all disks.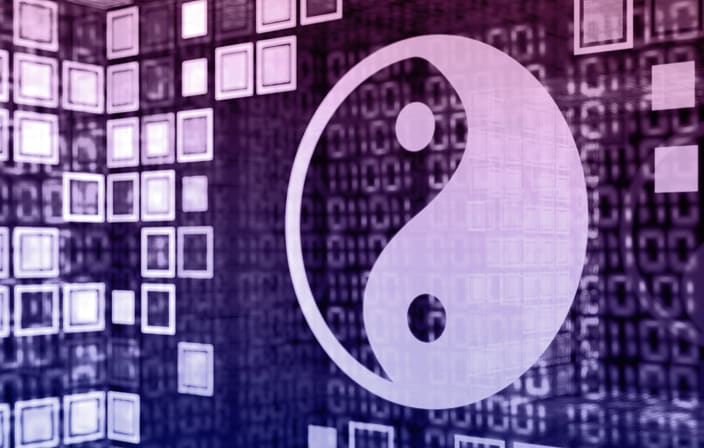 Need the Best of Both?
RAID 4/5/1+0 (10) offers a blend of both speed and security.

Drive Health & Monitoring
OWC SoftRAID doesn't stop working once you've created your RAID, it continues standing guard, monitoring your drives to keep you working worry-free. From certifying that a disk is error-free prior to use to verifying disks and validating volumes, OWC SoftRAID makes sure your drives and data are protected and in perfect working order. If a problem does arise, OWC SoftRAID warns that a disk is about to fail and once replaced helps you rebuild your RAID in a fraction of the time it would take a hardware RAID to complete the same task, sparing you from significant downtime.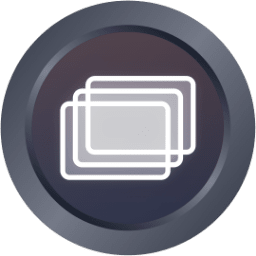 Multiple RAID Levels
Create advanced RAID 0/1/4/5/1+0 (10) volumes for higher performance and/or redundancy.

Drive Health
OWC SoftRAID protects your data by alerting you to issues before anything happens, ensuring you're protected all the time.
Cross-Platform
Read/write OWC SoftRAID arrays1 and use them interchangeably between Windows and macOS with built-in MacDrive technology.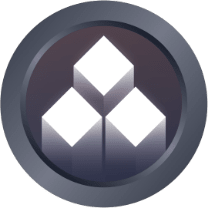 Flexible, Upgradeable
With OWC SoftRAID you're not locked into a solution. SoftRAID's unique approach is hardware independent.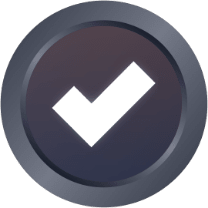 Validate
Volume validation ensures sectors can be read, parity is correct, and any potential volume failure is minimized.2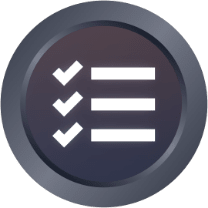 Easy License Management
Enables quick activation or deactivation so your license can move moved between computers.

Certify
Check your disks before use to ensure they are safe before you write your first file.

Compatible
Works with macOS 10.14 or later, Windows 10 or later, and Windows Server 2019/2022.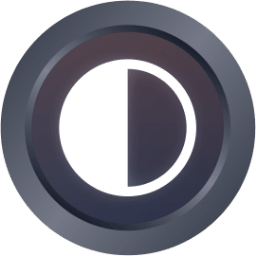 Dark Mode
OWC SoftRAID is easy-on-the-eyes with dark mode for great viewing experience in low-light environments.
Cross-Platform Peace
Sharing data between Macs and PCs used to be a hassle: Never knowing if the Mac can read a Windows disk and Windows asking to reformat if the disk is Mac-formatted. Thanks to OWC's MacDrive technology that is built in to OWC SoftRAID, those headaches are a thing of the past.
OWC SoftRAID is compatible with both Mac and Windows enabling true sharing of files between the systems. Easily move RAID volumes between computers, making it easier to collaborate and giving you more flexibility and in turn saving you time and money. Your serial number can activate OWC SoftRAID on either OS. For those needing to share their volumes with multiple computers we offer inexpensive additional seats.

OWC SoftRAID
In Real Life
All the bells and whistles are great, but what you really need to know is how OWC SoftRAID can help you. Below are some real-world examples of how SoftRAID blends into everyday workflows and helps users manage and share their data.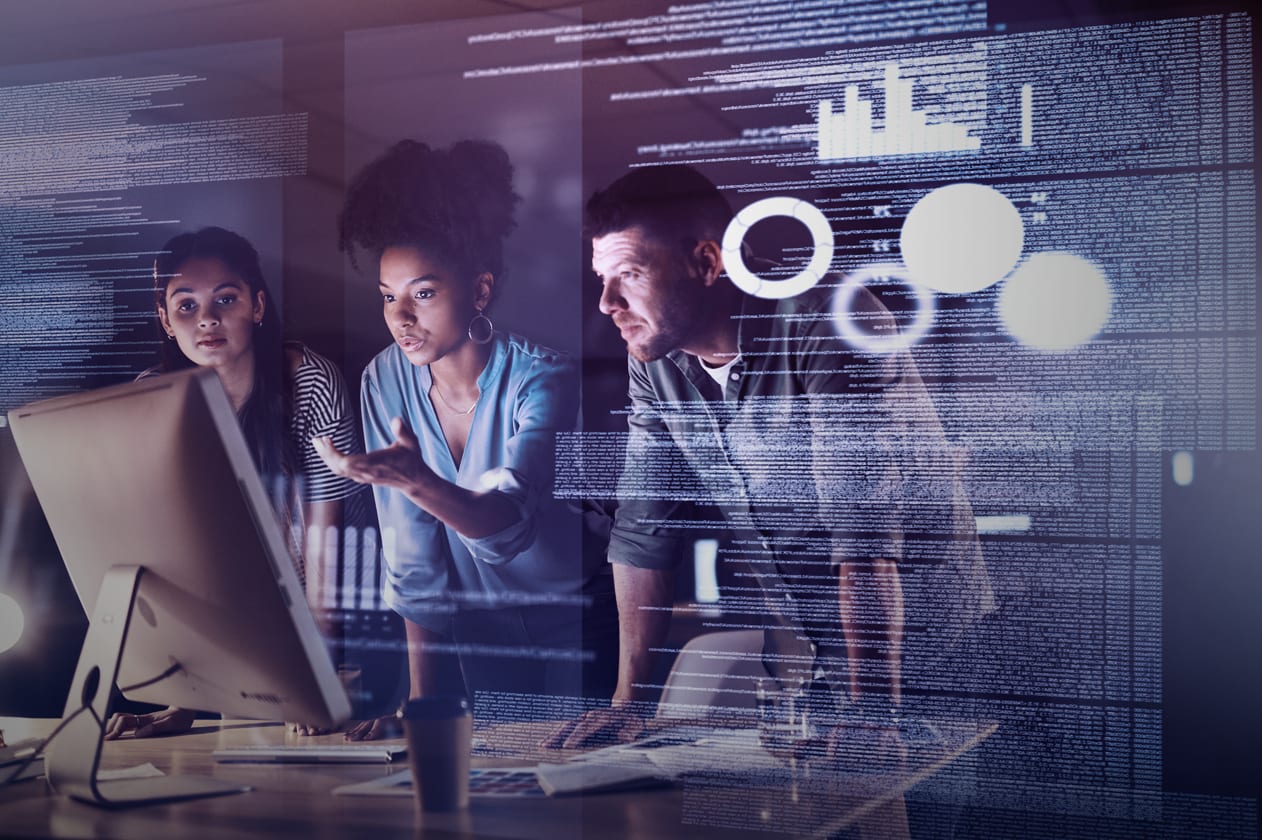 Safe & Secure at Home and in the Office
From the small business owner needing to back up important legal documents or tax information, to the home user with large Time Machine backups or expanding family photo libraries, they might not need the fastest access to their files, but they do need large capacity and secure storage. A RAID solution is ideal for these situations. An OWC ThunderBay 4 or OWC Mercury Elite Pro Quad powered by OWC SoftRAID gives users room to expand and peace of mind knowing their files are safe.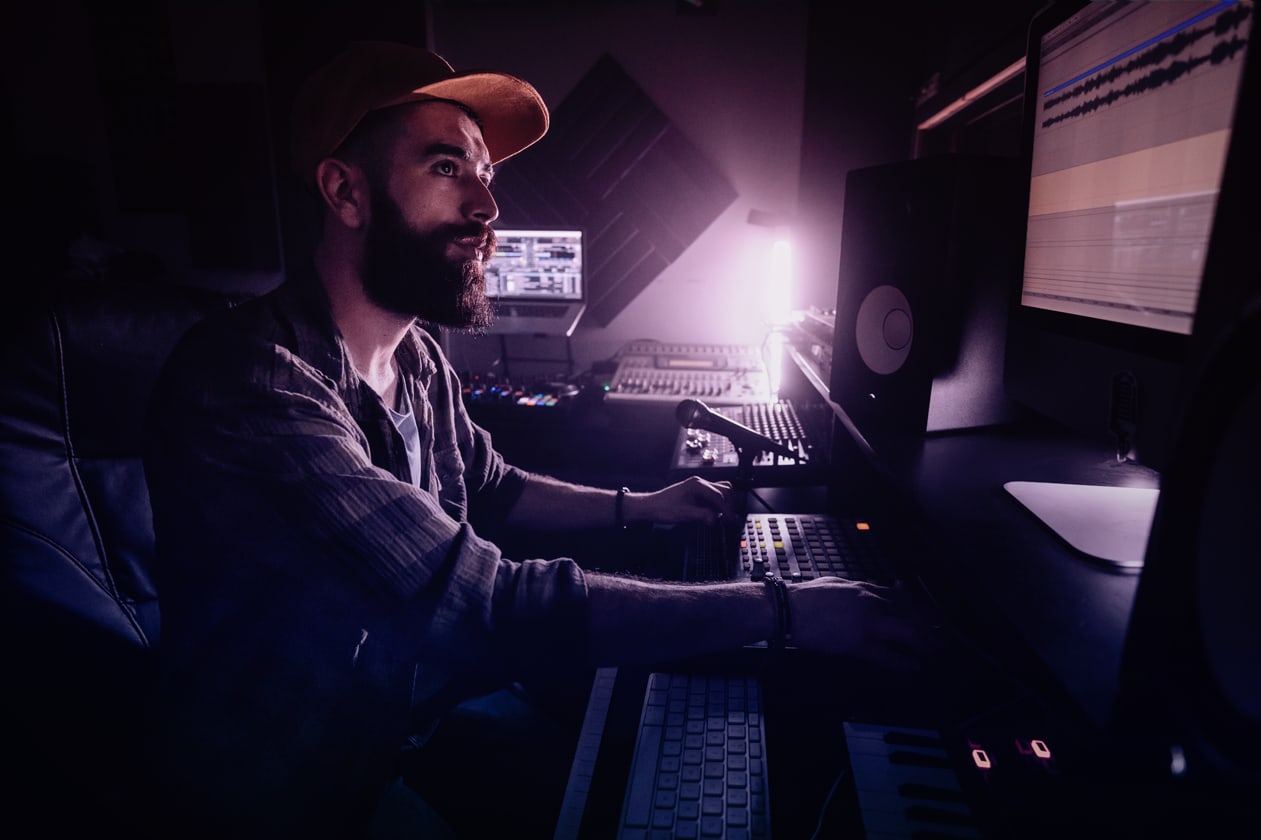 Real-Time Editing to Hit Real-Time Deadlines
Audio and video engineers can very quickly put together huge libraries of content and they need to be able to access that content fast enough to do real time editing. A OWC ThunderBay 8 or OWC ThunderBay Flex 8 powered with OWC SoftRAID provides the throughput to save time and money without bottlenecks.
Precious Memories
The photographer that has been busy with weddings each weekend and family photo shoots during the week. They quickly offload photos to their OWC ThunderBay 4 or OWC Mercury Elite Pro Quad for ultra-safe storage and the ability to access quickly when they get an open minute to edit.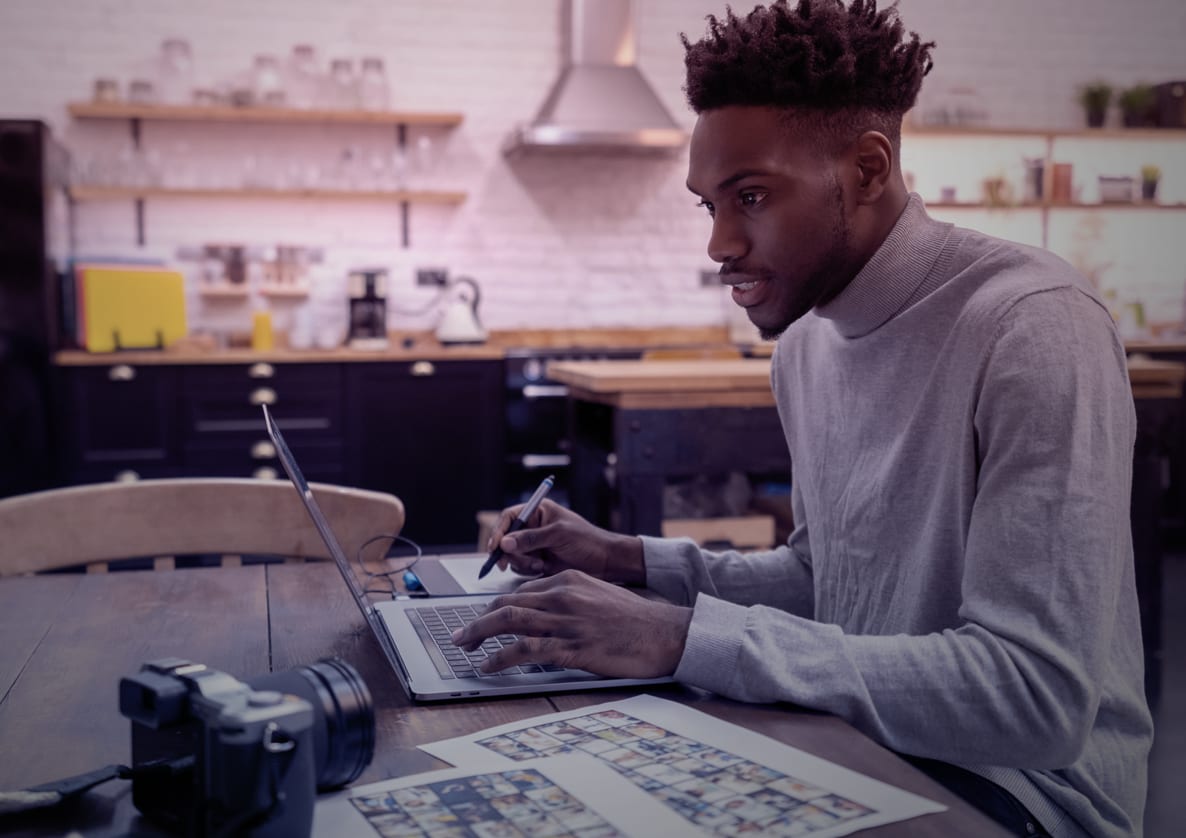 You've Got to Move It
After a long day on set, the DIT needs to data wrangle the day's footage and offload footage as quickly as possible. OWC SoftRAID and the crazy fast, crazy portable, crazy cool OWC ThunderBlade make this task a breeze.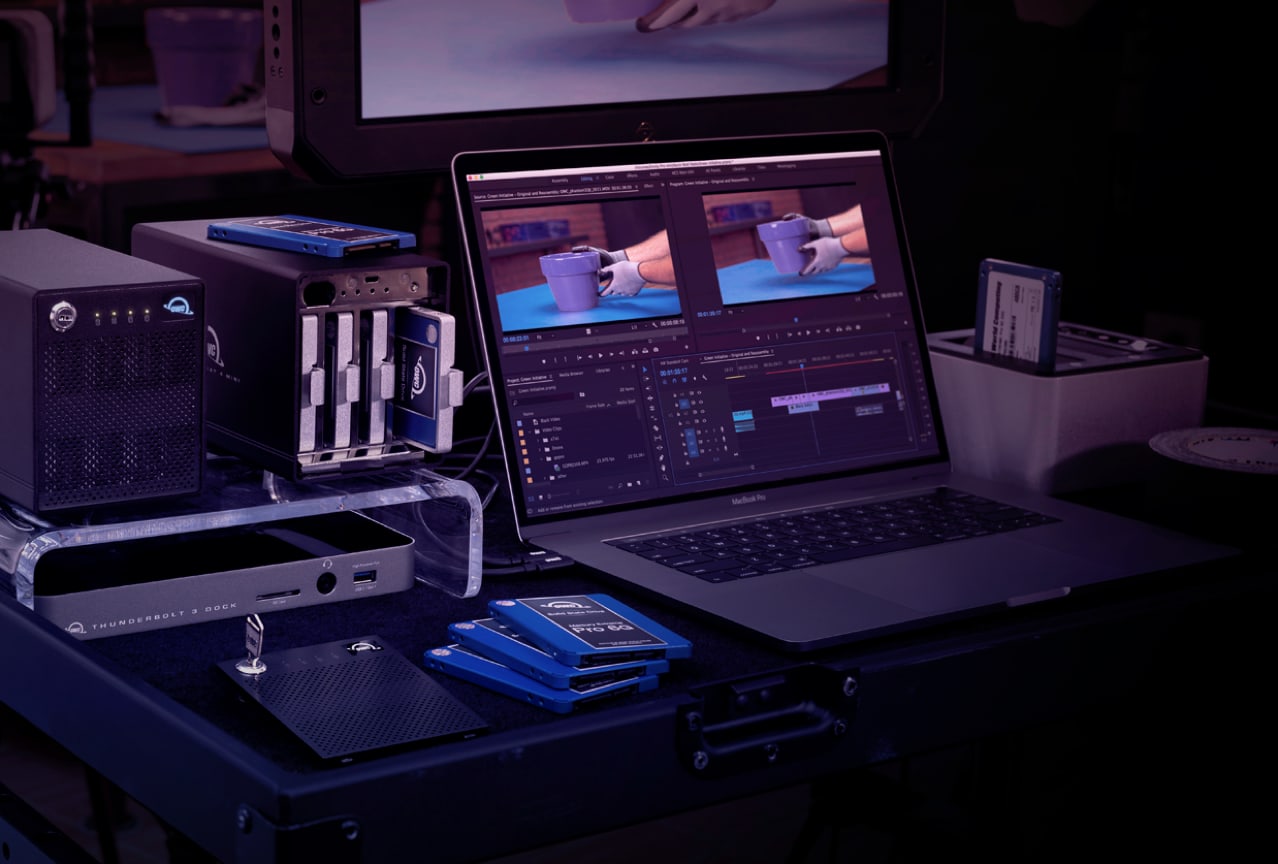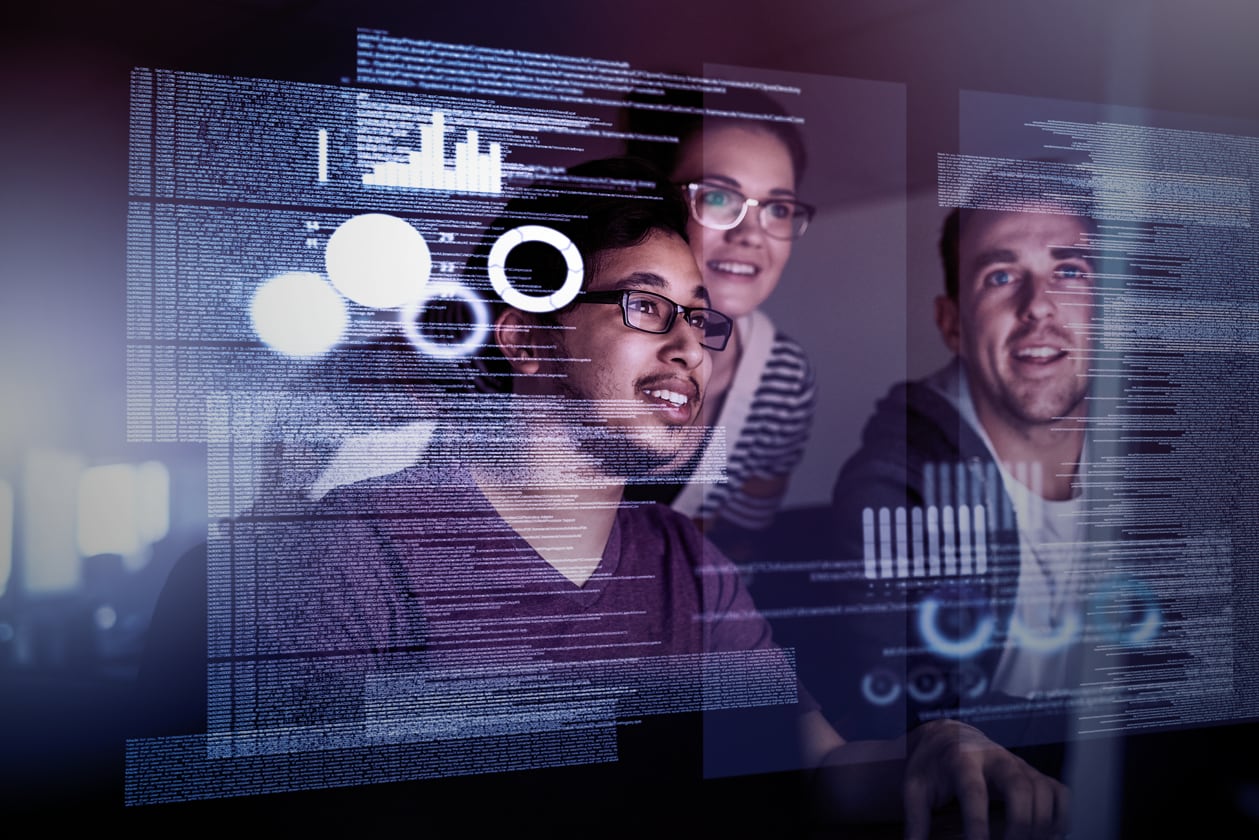 Discover More. Quickly.
Researchers working with enormous data sets need speed and raw computing power in order to crunch the numbers. OWC SoftRAID paired with our fastest drives, like OWC Accelsior SSDs, supply the power necessary to make breakthrough discoveries possible.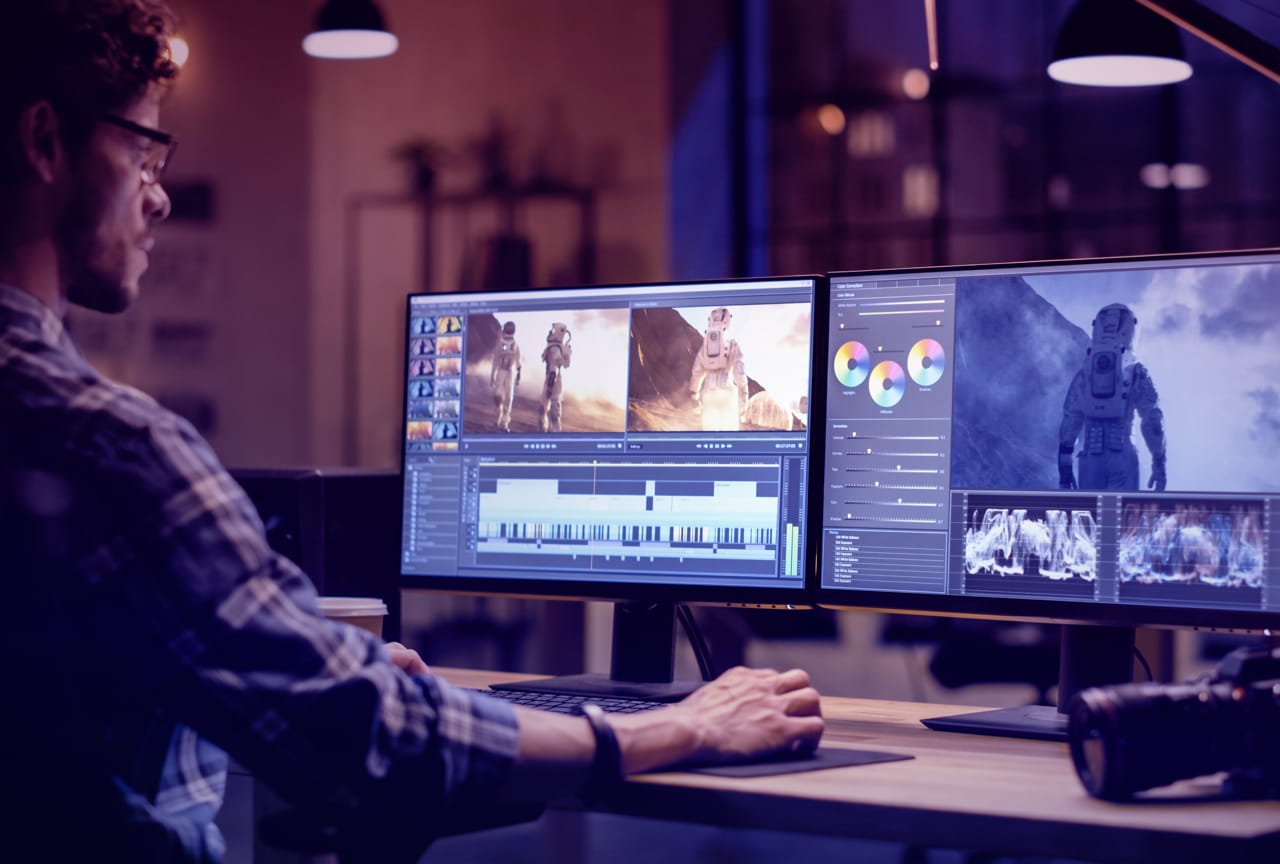 Made So Everyone Can Get Along
The video has been shot, now the editing teams get to work. Unfortunately editing is done on a PC and color correction is handled by the Mac. No problem, with OWC ThunderBay 4 or OWC ThunderBay 4 mini, simply unplug the unit from the PC and plug into the Mac. OWC SoftRAID's cross-platform ability makes a seamless and uninterrupted transition.


OWC SoftRAID: The Next Level of RAID
When you need maximum volume capacity, optimal drive performance or a combination of attributes, look no further than OWC SoftRAID. Once it's installed, activated, and configured, you can rest easy your data protected and ready to when you need it. You'll wonder how you ever felt safe storing your data before OWC SoftRAID.
RAID 4/5/1+0 (10) currently Mac only.
Data protection requires RAID 1/4/5/1+0