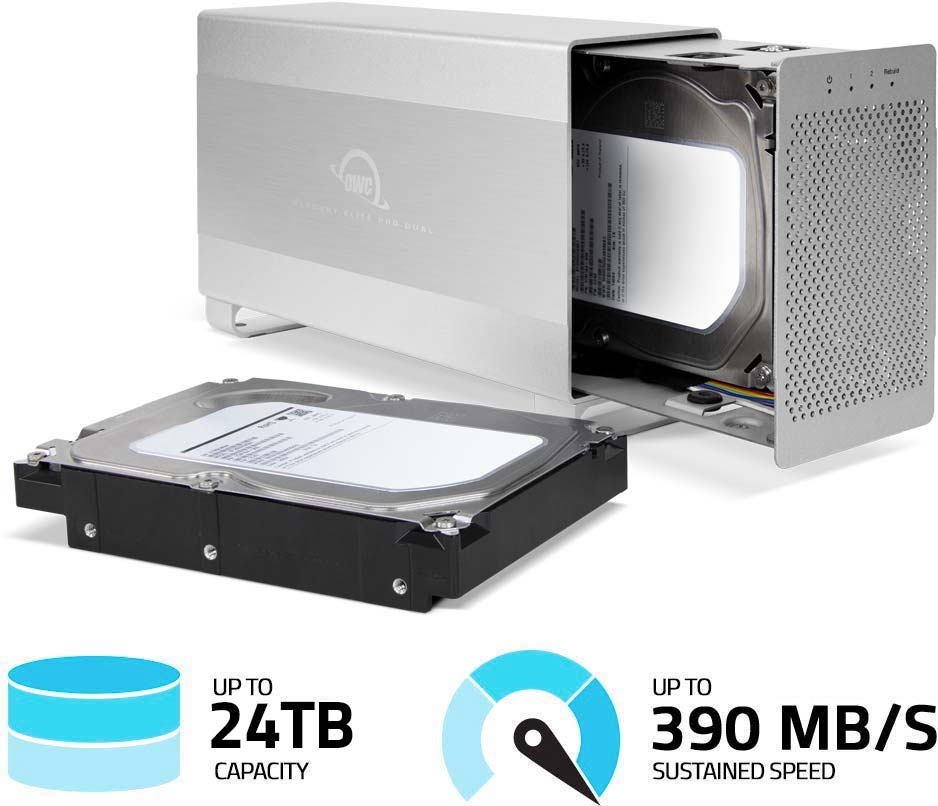 The Hardware RAID Workhorse
Reliable hardware RAID maximizes the full potential of two 3.5" hard drives in the Mercury Elite Pro Dual. It comes configured in high-speed RAID 0 mode for the maximum sustained throughput from your drives. With speeds up to 390MB/s, that's fast enough for HD video workflows. Configure the Mercury Elite Pro Dual in RAID 1 mode for the extra security of mirrored data, or, use it as a single span of the two drives or two independent disks.
Performance by Design
Mercury Elite Pro Dual features both high speed USB 3.1 Gen 1 & dual FW800 ports to offer the connectivity and versatility to work with your current equipment set-up. A heat-dissipating, brushed-aluminum chassis with a variable-speed fan delivers cool, quiet operation. In addition, drive activity LEDs give you an instant snapshot of the status of your RAID, and intelligent power management conserves energy and reduces wear by automatically spinning down the drives when inactive.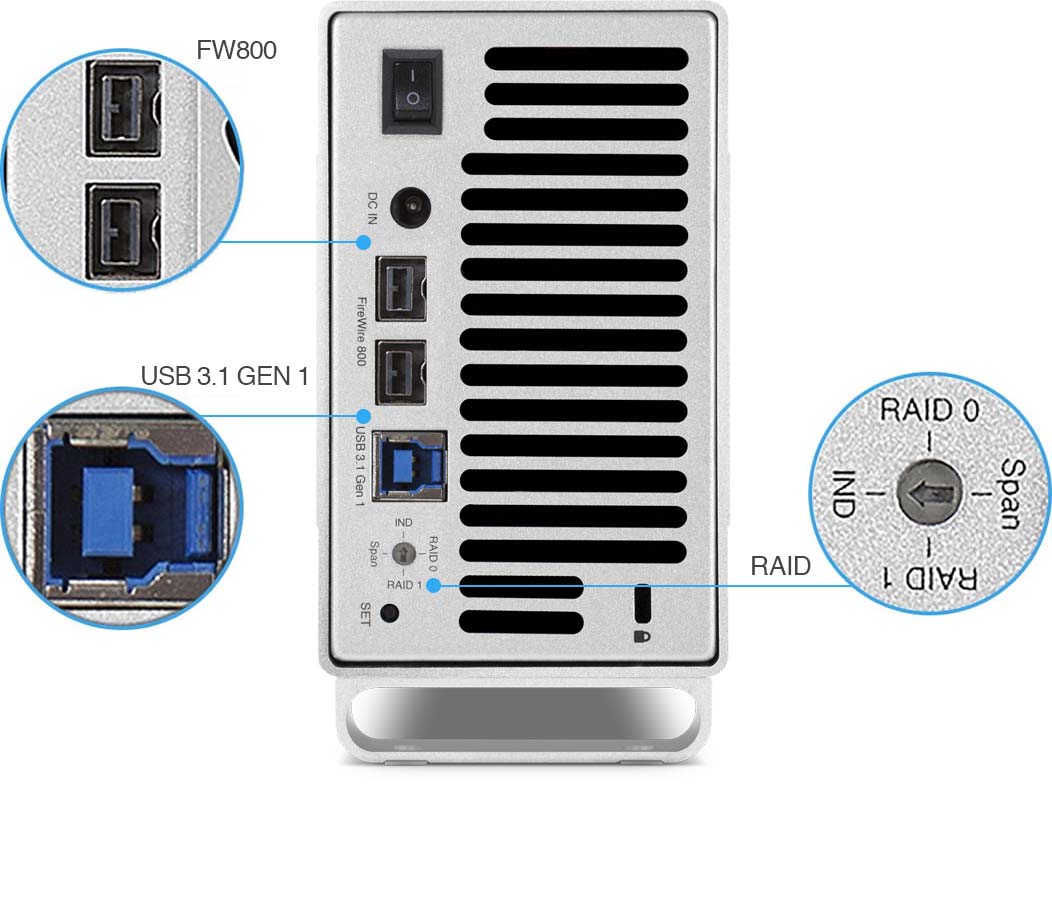 OWC Elite Pro Dual Family
Explore the full Mercury Elite Pro Dual family of high-performance external storage with Thunderbolt 2, USB 3.1, eSATA and FireWire options.

Support you can trust
Like all OWC products, Mercury Elite Pro is built to the highest standards from design to delivery. Each unit undergoes rigorous lab testing for exceptional performance and reliability. It's also always fully backed by a comprehensive warranty and our legendary US-based customer support team.