OWC 14-Port Thunderbolt Dock
Connect. Work. Explore. Disconnect. Go.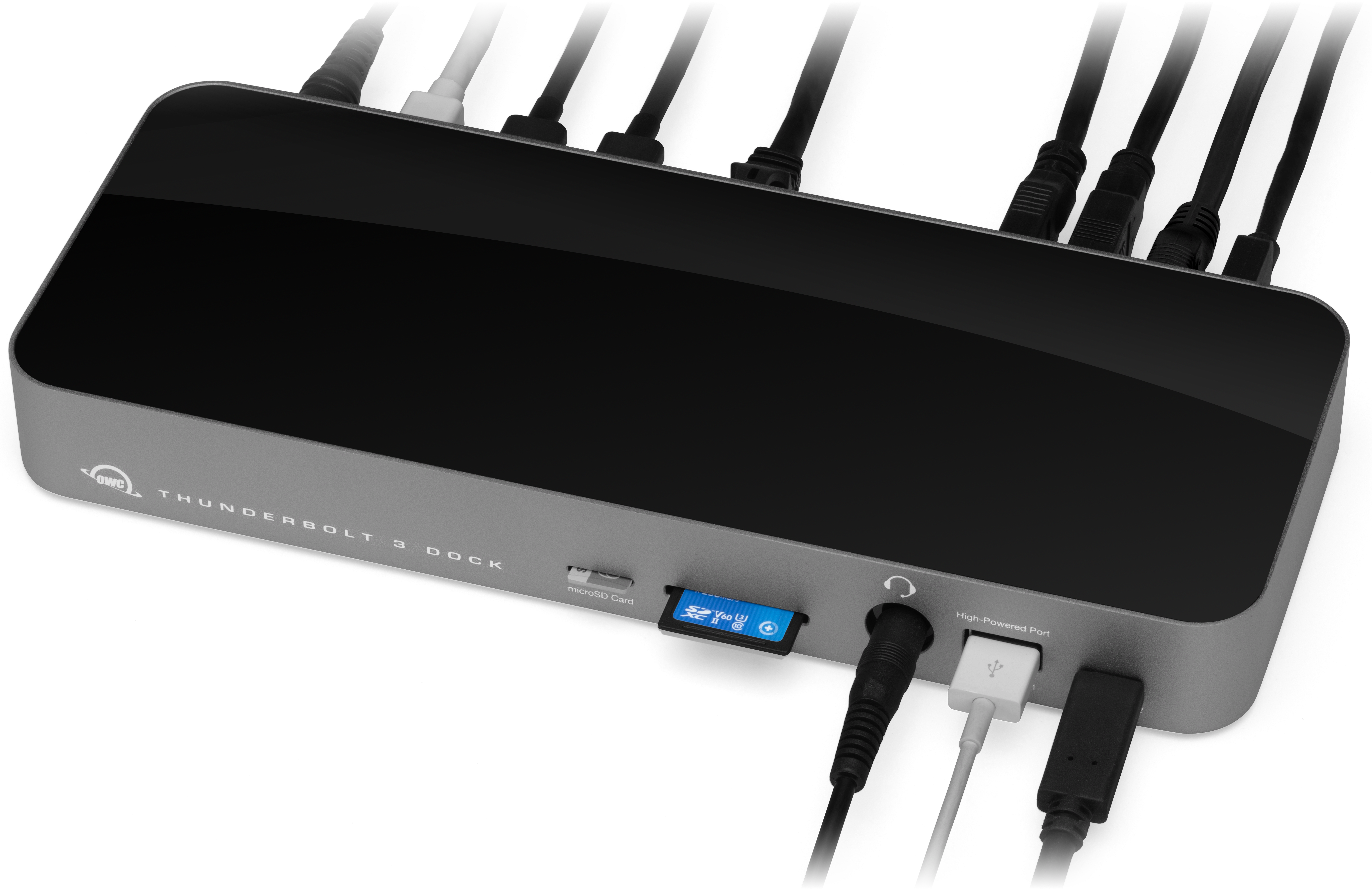 Expand
14 Ports
Drives, Accessories + More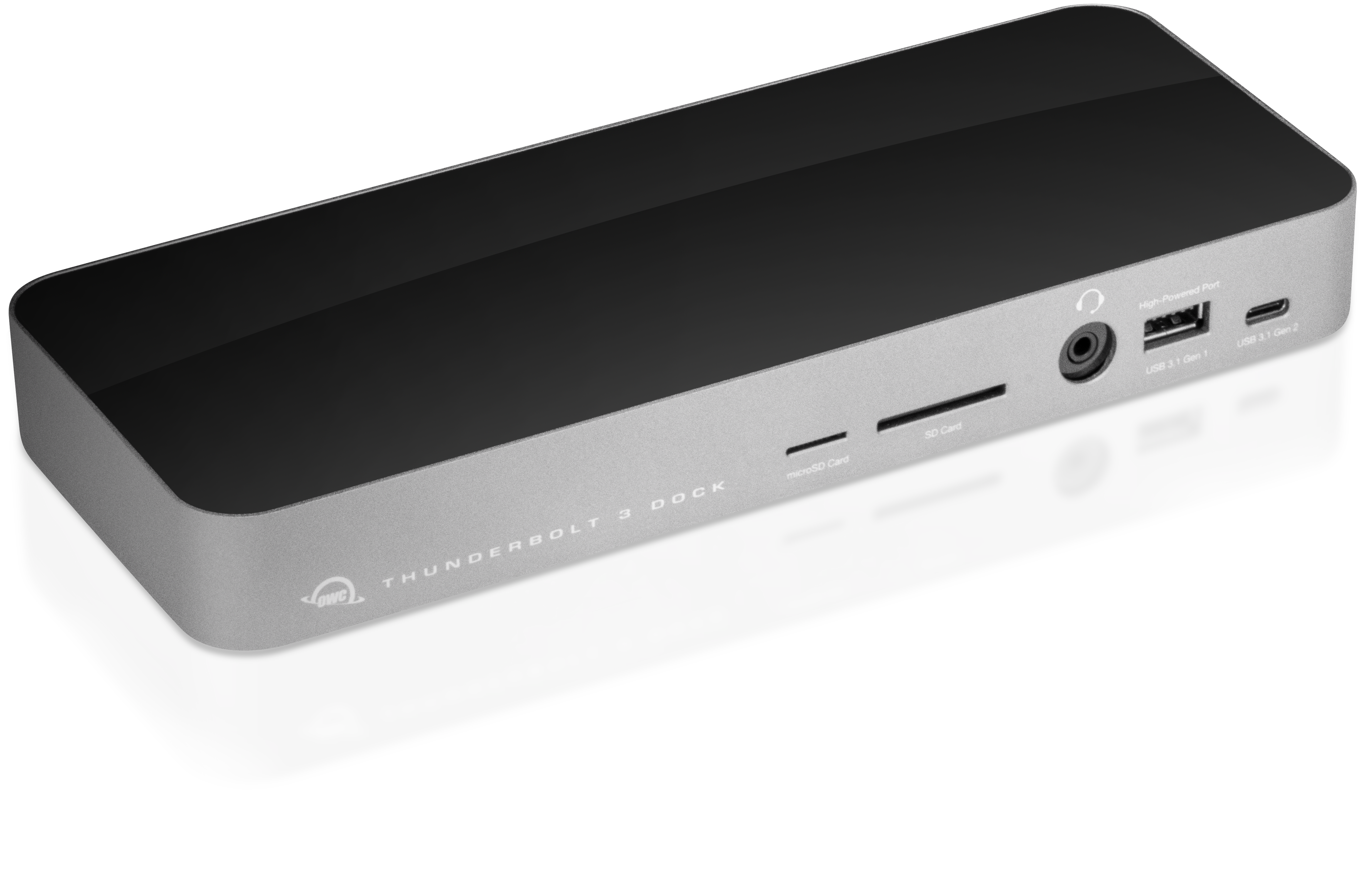 OWC 14-Port Thunderbolt Dock
14 Ports of connectivity for your Mac or PC.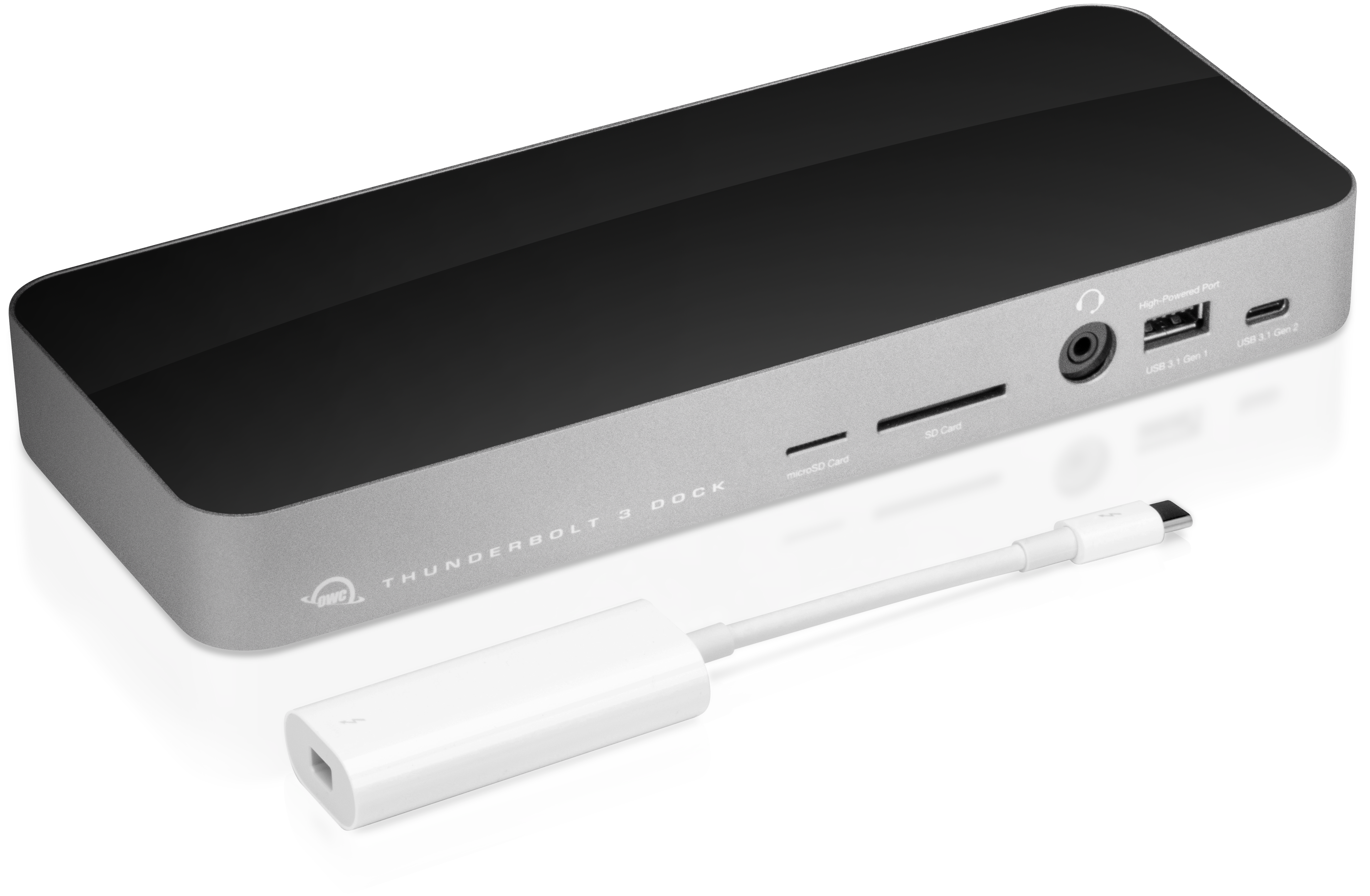 OWC Thunderbolt 2 Dock
Add Thunderbolt (USB-C) connectivity to your Thunderbolt 2/Thunderbolt Mac.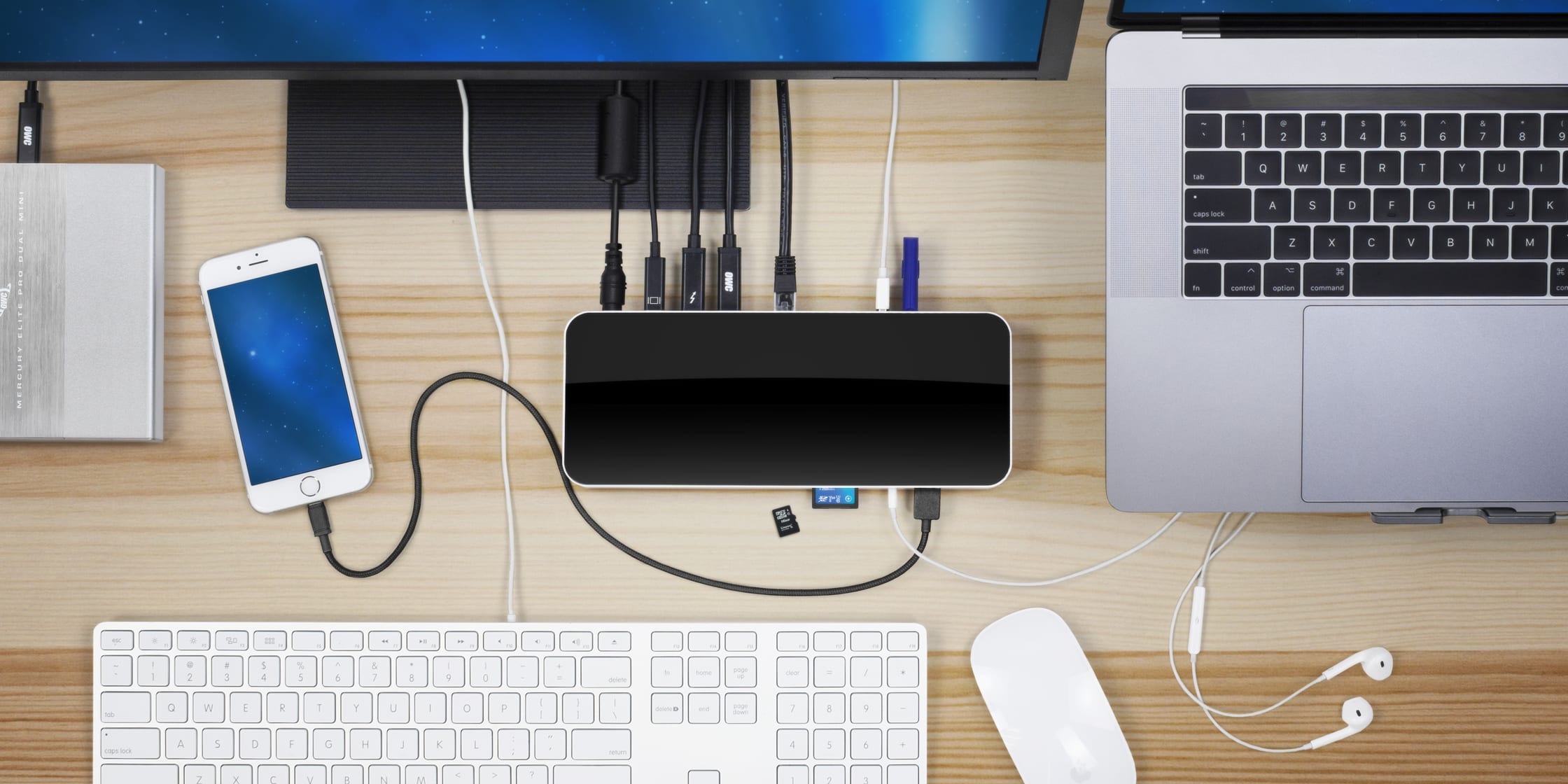 One Cable. Connectivity for Your World.
Through a single cable, the 14-Port Thunderbolt Dock brings an unprecedented combination of ports, convenience and power to your Thunderbolt equipped PC or Mac. Bring functionality back to your notebook. Quickly access all of the displays and peripherals at your desk while minimizing desk clutter. Charge your computer and all of your mobile devices simultaneously. Connect and make any shared workspace feel like home.
Through one cable, the 14-Port Thunderbolt Dock makes all of this possible in a sleek aluminum design with an ideal port configuration optimized by our engineering team to fit any environment.
Welcome to your new world of connectivity.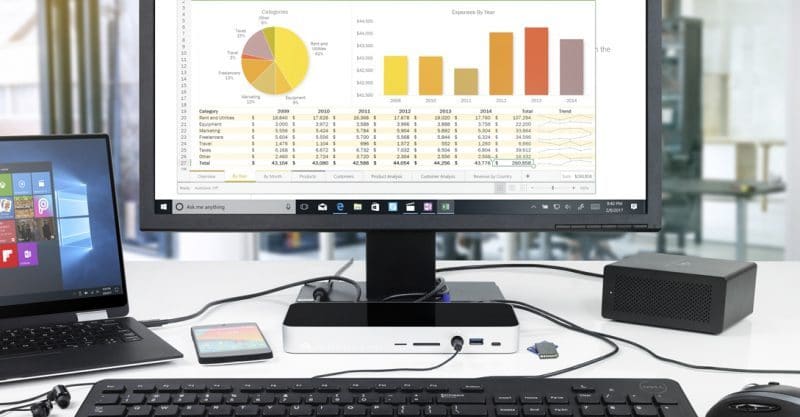 Connect. Work. Disconnect. Go.
The days of only working at your desk are gone. We're always on the move bouncing between our desks, meetings, and couches — often in a hurry. With a single connection to your notebook computer, the 14-Port Thunderbolt Dock makes coming back to your desk to work and leaving your desk to run to a meeting, a much quicker endeavor.
The Right Ports.
Right Where You Need Them.
Our engineers evaluated thousands of possibilities in discovering the optimal port configuration for nearly any environment. With each port thoughtfully placed, the 14-Port Thunderbolt Dock delivers convenience while keeping desktops clutter-free. The docking station's front is designed for the easy connection of your portable devices, headphones and media cards, while the rear features a multitude of ports for your static devices so cables stay out of sight.


Thunderbolt Power
Harness the power of Thunderbolt to achieve the highest-speed and most connection options. The dock's main Thunderbolt port provides up to 85W of power to your notebook computer, while the secondary Thunderbolt port provides Thunderbolt daisy-chaining, USB, and display support.

Card Readers
Getting content to your computer is a necessity now that photo and video creation have become a part of daily life.  Transfer your creative files quickly, easily, and conveniently with this dock's built-in SD and microSD card readers. Also, use the reader like an external drive to store or backup files at will.

USB connections that matter
Move into the future without leaving the past behind with two USB-C (10Gb/s) ports2 as well as five USB-A (5Gb/s) ports. Connect printers, storage and keyboards via USB-A, or the latest mobile devices and drives via USB-C. Plus, charge-up faster with high-powered ports.

Music to your ears, and everyone else's
Full-range, wired headphones are key to audio production. Cruise through your music timelines, compose your next track, jam on your next beat, create some vocals, or even a podcast with the convenient front-facing in/out 3.5mm audio jack for headphones, mics, audio sources and more.

Multiple displays, multiple types
Screen real estate is a must. One display is no longer enough for office workers, gamers or students, let alone creative professionals. With display support via Mini DisplayPort and Thunderbolt (USB-C), triple your screen real estate with two displays with up to 4K resolution or a single 5K display.

Gigabit Ethernet: wired for speed, security
Access high-speed, reliable and secure wired networks with fast data transfers and the peace-of-mind that comes with hardwired connection. Experience fast 1000Mb/s bandwidth versus slower 600Mb/s 802.11n or 48Mb/s 802.11g wireless standards.

S/PDIF Digital Audio Output Port
Connect your pristine digital audio source into your audio workflow, consoles, home audio receiver / amplifier, and more.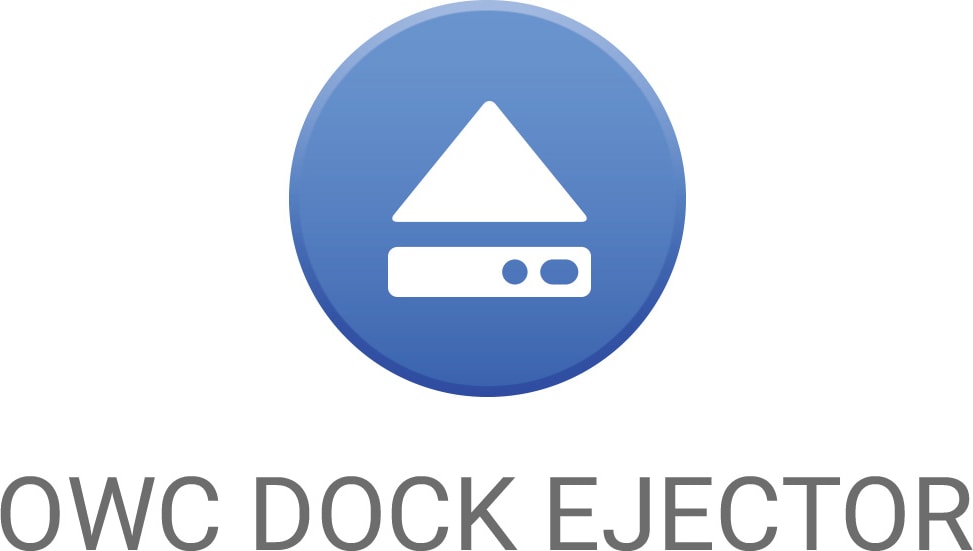 Disconnect in One Click
Safely disconnect multiple drives in a single click. OWC Dock Ejector was designed by OWC hardware and software engineers to ensure all data is written before disconnection, saving time and protecting against data loss. It makes losing your hard-earned work a thing of the past.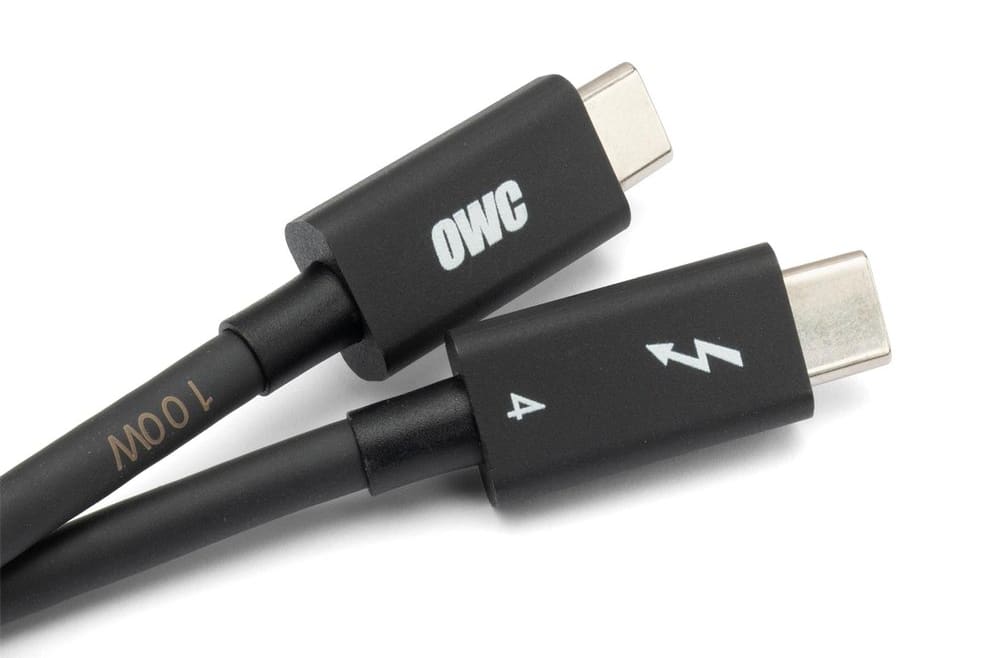 OWC Thunderbolt Cable Included
OWC 14-Port Thunderbolt Dock comes with a certified 0.7M OWC Thunderbolt Cable. But if your workflow demands a different length to make the connection, OWC Thunderbolt (USB-C) Cables are the perfect choice.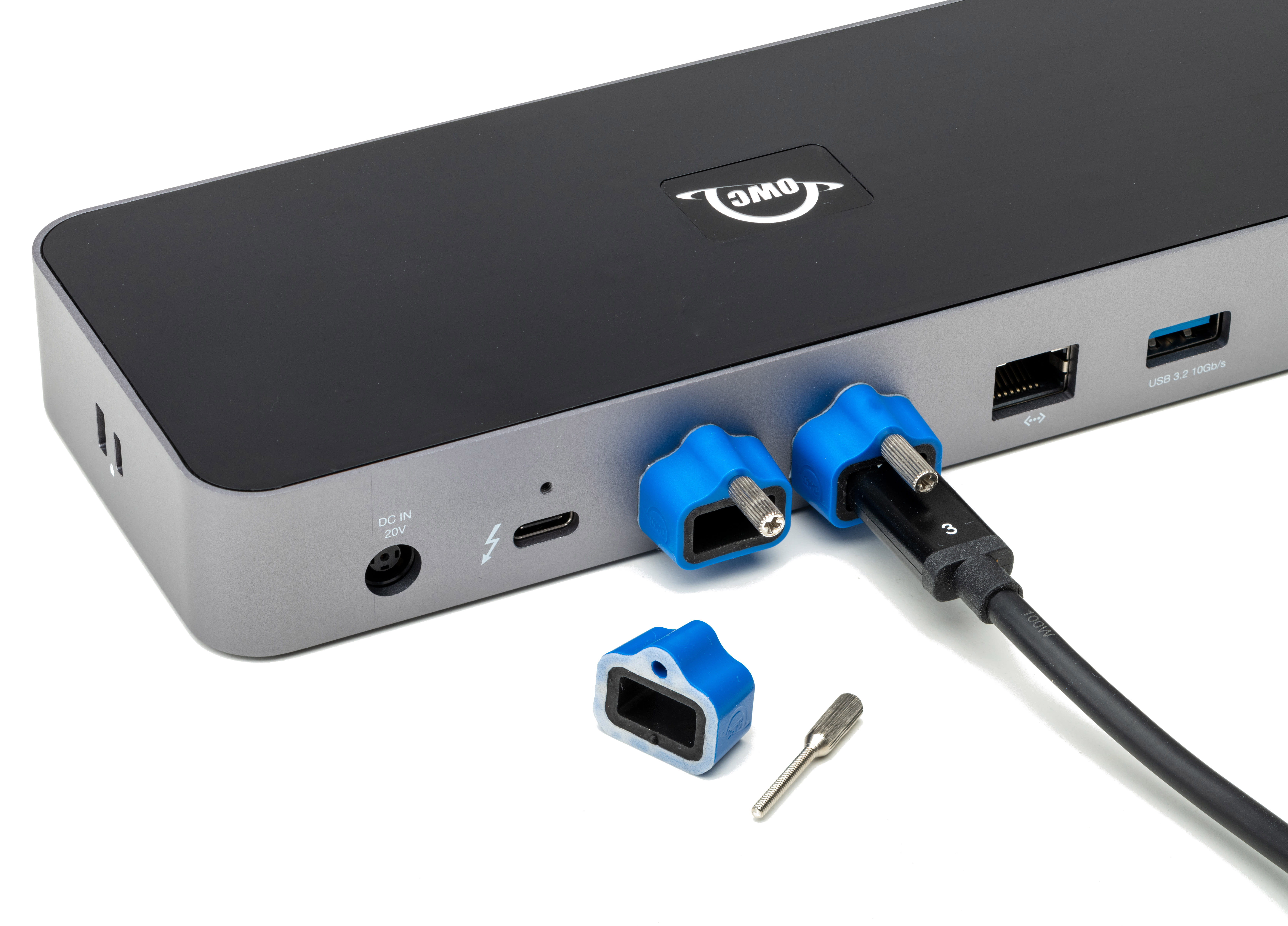 Stabilize Thunderbolt and USB-C Cables
Active workspaces expose gear to bumps, shoves, or even the random tail wag from a pet. OWC ClingOn custom cable stabilizers (available separately) screw into the OWC Dock or OWC Drive housing to reduce – if not completely eliminate – cable strain on Thunderbolt and USB-C connections so you can work with confidence even in the highest foot traffic environments.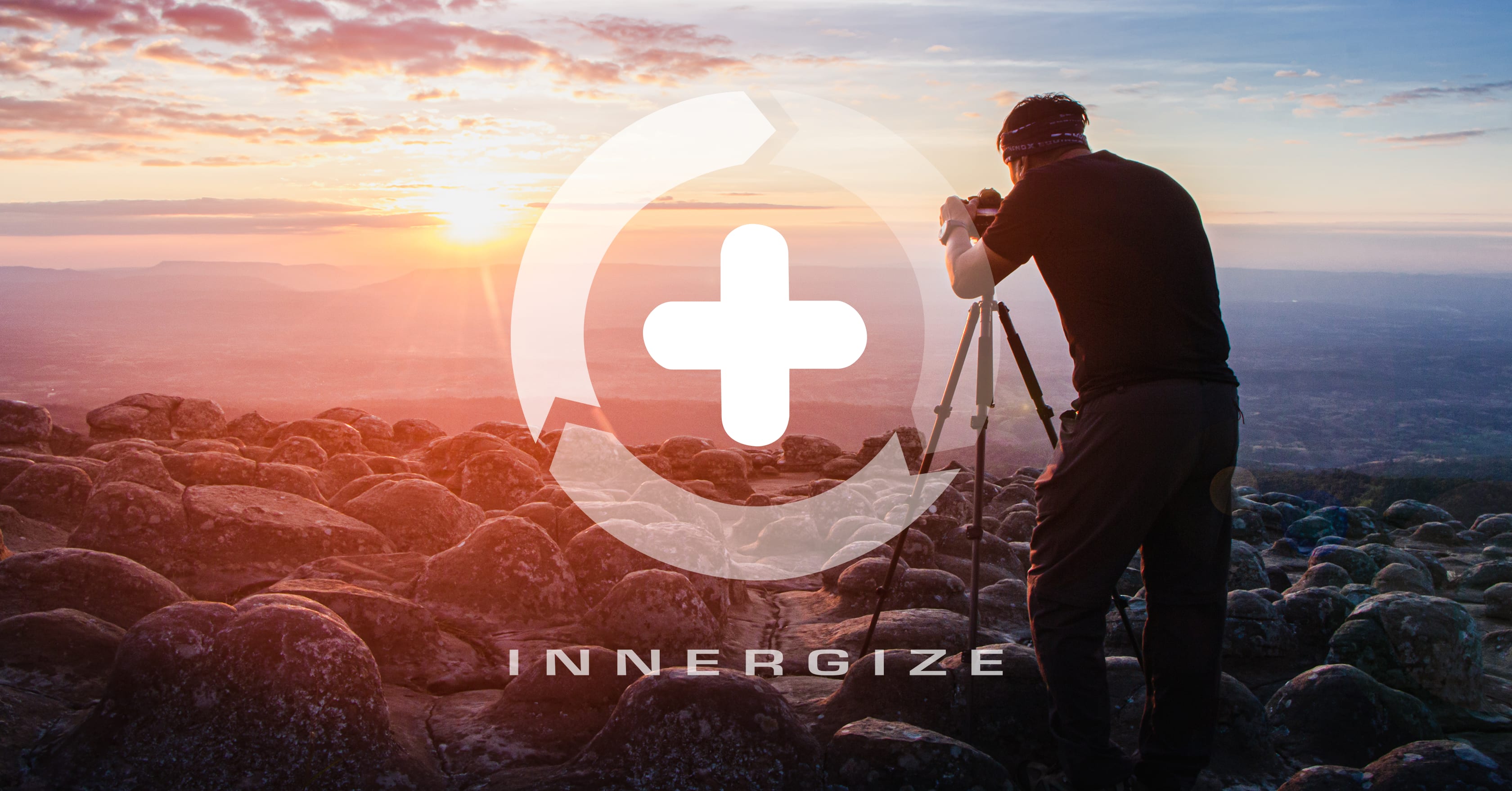 Work with Maximum Confidence and Reliability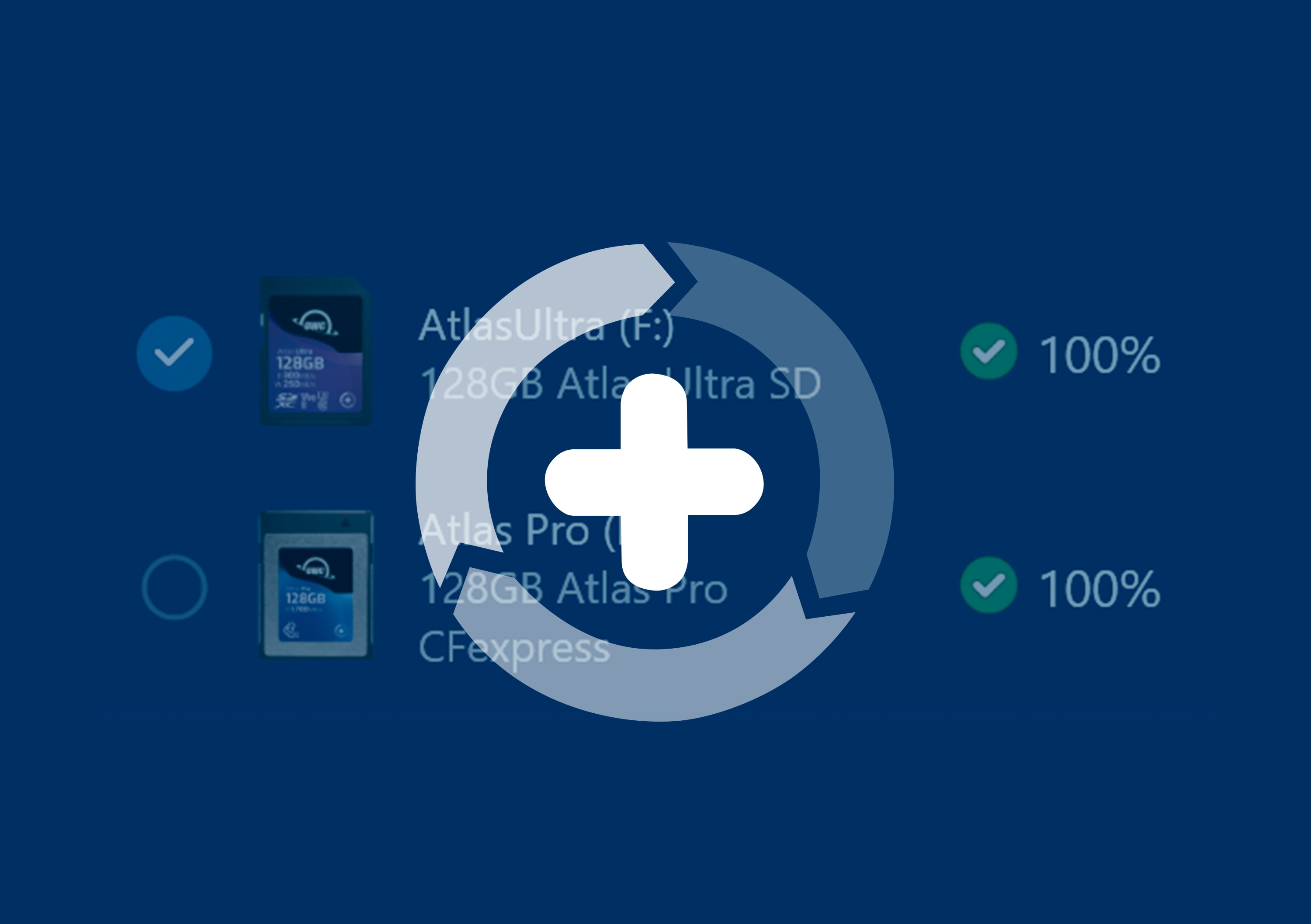 Health
Over time and use cycles, flash memory does wear out. Innergize verifies and reports the percentage of use life remaining. Now you can work with full confidence your OWC flash memory product will deliver the reliability you can trust.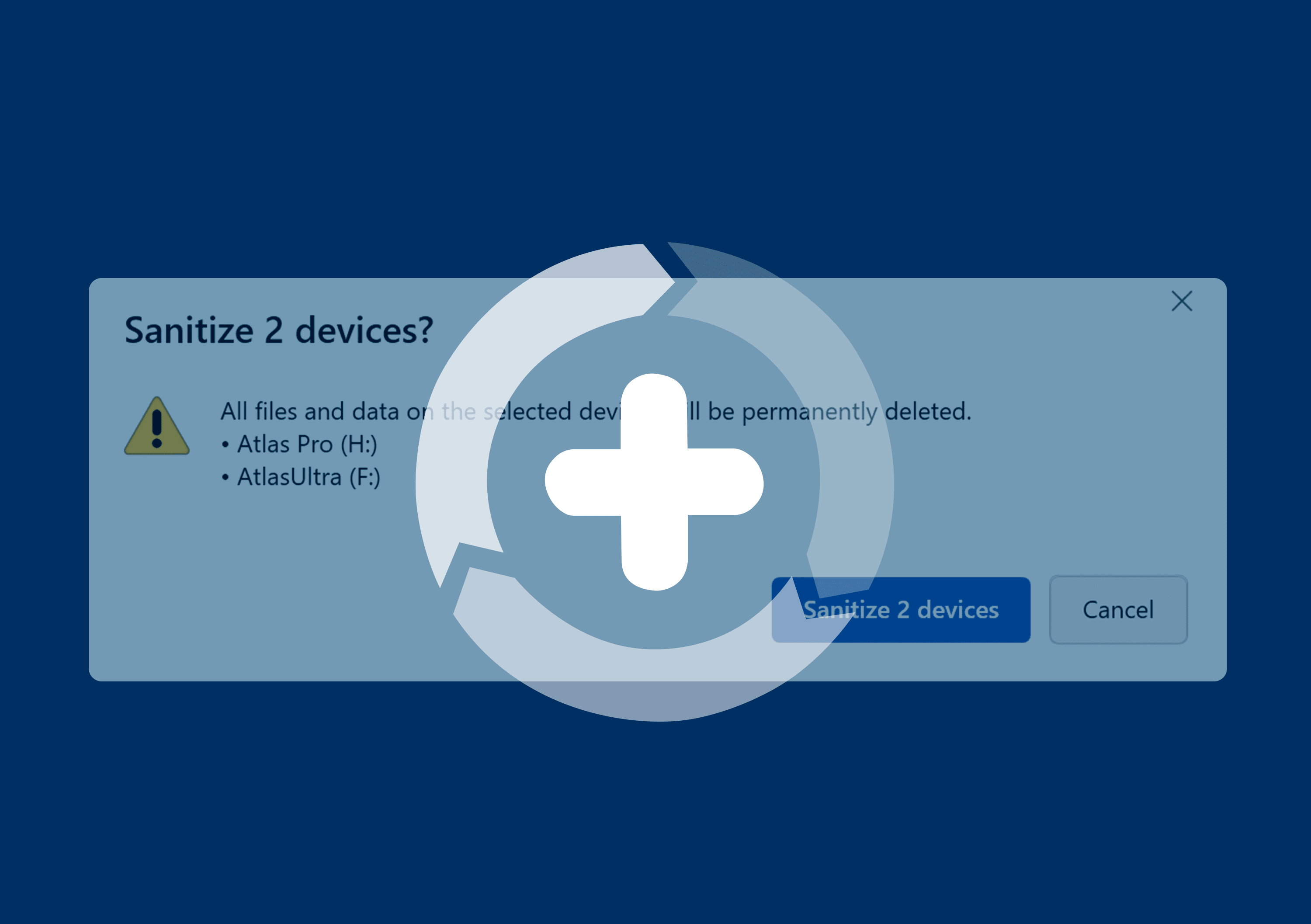 Sanitize
Writes, deletes, and formatting all take their toll on memory cards. Innergize cleans and restores the flash memory performance of OWC memory cards so you can get the best results on every use.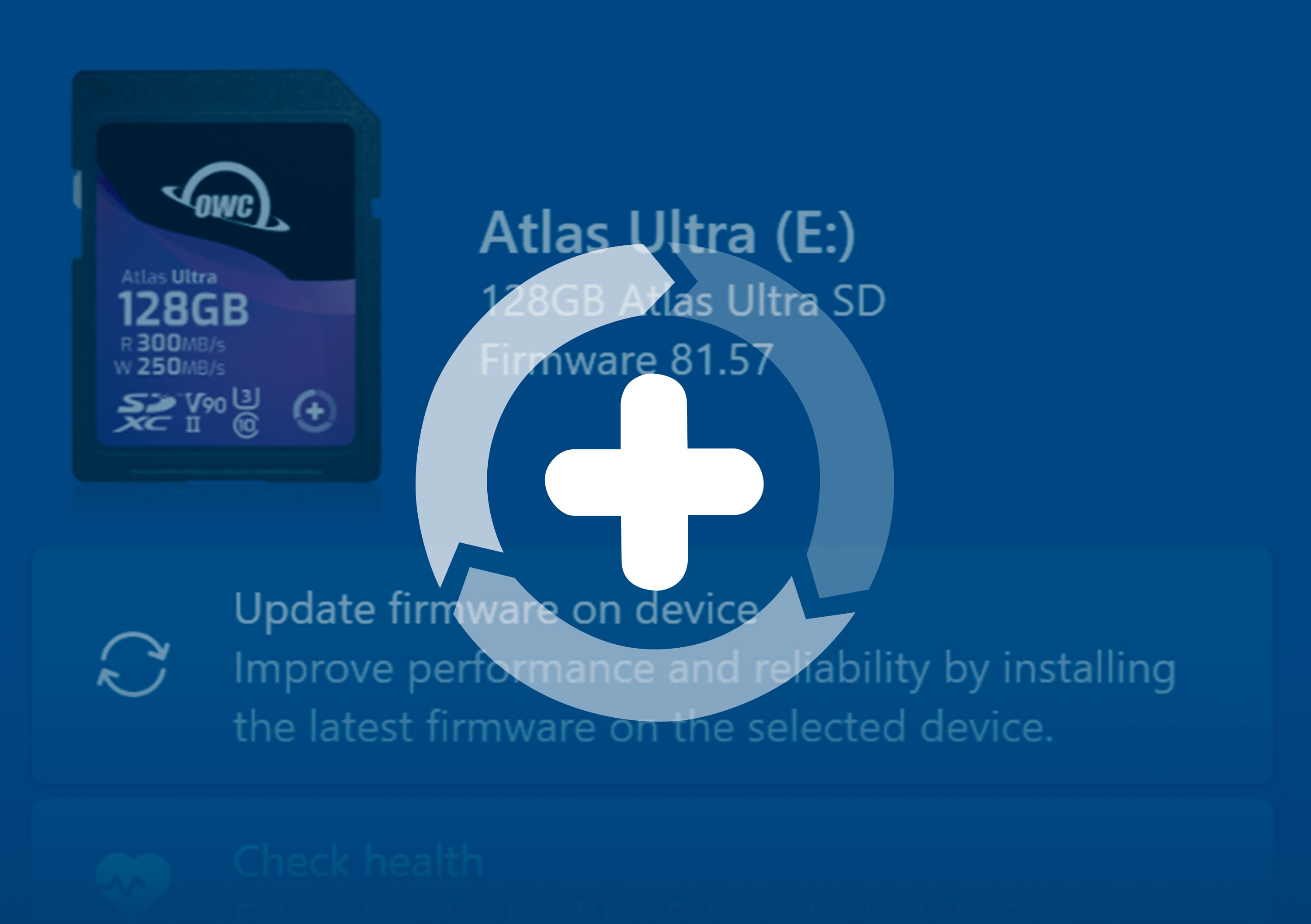 Field Upgrade
When new cameras or firmware updates to existing cameras are introduced, they may not work properly with flash memory cards and drives. Innergize gives OWC memory card users the ability to quickly upgrade their firmware in the field for full compatibility, additional performance enhancements, and bug fixes for optimal reliability.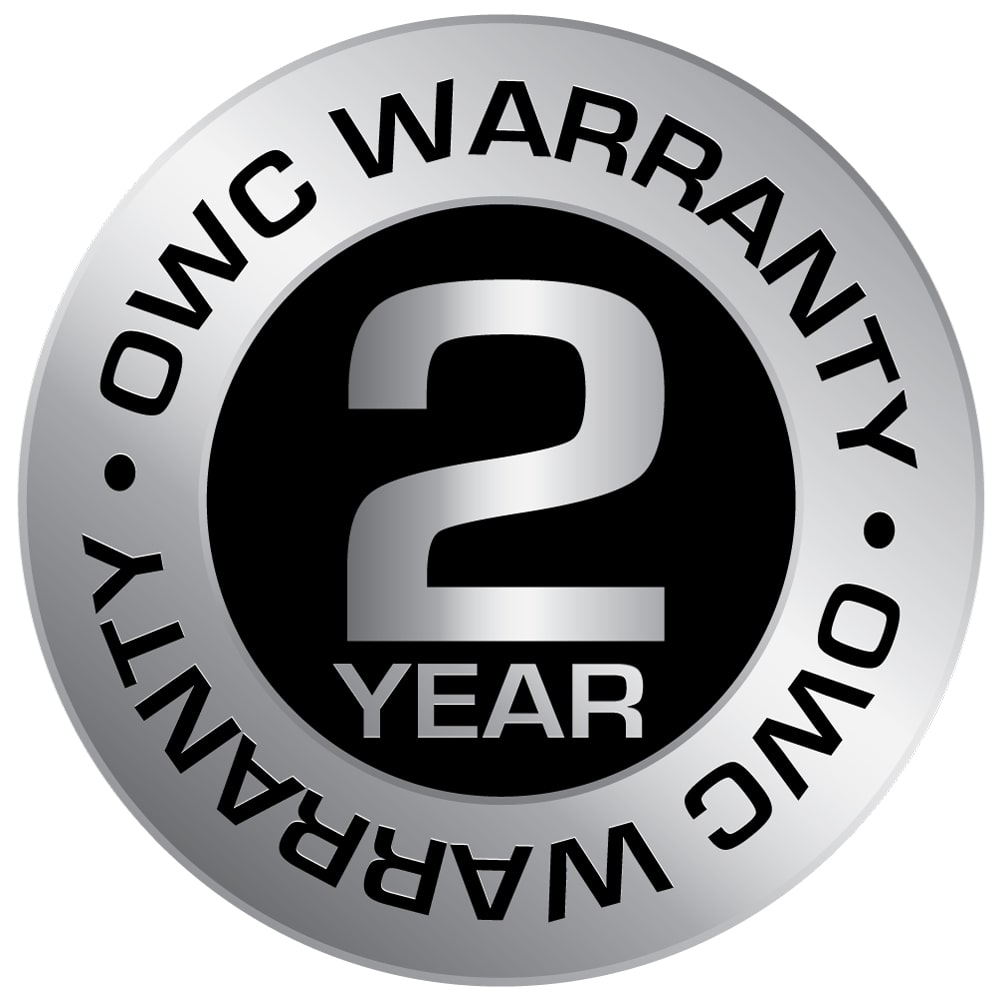 OWC, Trusted by Pros & Enthusiasts the World Over
We build our hardware to the highest standards of reliability and performance. Because 100% reliability is always the goal, we rigorously quality test and back our hardware with a 2 Year OWC Limited Warranty and award-winning customer support.
Learn More
Thunderbolt 2/Thunderbolt compatibility requires a certified Thunderbolt 3 (USB-C) to Thunderbolt 2 (mDP) adapter and a Thunderbolt 2 cable (available separately). This configuration provides data transfer at up to 20Gb/s but does not support notebook charging.
The rear-facing Thunderbolt (USB-C) port supports USB connectivity up to 10Gb/s. The front-facing USB-C port supports USB connectivity up to 8Gb/s.