OWC Thunderbolt 3 Dock
---
Quick Specs:
Dual Thunderbolt 3 Ports
USB 3.1 Gen 1
Gigabit Ethernet
Mini DisplayPort
SD Card Reader
Optical Audio Out
Analog Audio In/Out
Mac & Windows
Make Your Laptop a Desktop Powerhouse
Easily connect all of your devices
Connect two 4K displays or one 5K display
Front SD card slot for fast media imports
(5) USB 3.1 Gen 1 ports
Daisy-chain up to six Thunderbolt devices
Includes Thunderbolt 3 cable
Available in Silver and Space Gray
---
Performance & reliability at an exceptional value

Wide array of models & options

Industry-leading warranty & support

Top review ratings
12 Ports. Endless Possibilities. Now for Mac and Windows.
OWC's Thunderbolt 3 Dock set the standard for amazing connectivity, and now its 12-port flexibility is available to the Windows world. It's the perfect single cable dock solution that enables Mac and Windows PC laptops to serve double duty as a desktop powerhouse, or for equipping your desktop with easy-to-access ports. Convenient rear and front-facing ports make it easy to connect any device, interface, audio jack, or SD card. It's the perfect dock with a sleek design and small footprint designed to occupy minimal space.
Make Your Laptop a Desktop Powerhouse
Stop juggling countless adapters and connections to make your laptop serve desktop duty. All you need to do is plug the Thunderbolt 3 Dock into your computer to instantly connect to all of your desktop devices and displays.
When it comes to power, there's no need to worry. The Thunderbolt 3 Dock also charges your connected laptop and smart devices to ensure your batteries are fully charged when you go portable.
Add Connectivity to Your Desktop
Many desktop or studio workflows tuck the computer out of sight, which makes port access difficult. Upgrade your workstation with the Thunderbolt 3 Dock for easy access to 12 amazing ports of connectivity.
Dual 4K, Dual HD, or Single 5K
Take your digital view to the next level when you connect the latest generation 5K displays, or up to dual 4K displays. If your Mac or Windows PC can drive the displays, the Thunderbolt 3 Dock can make the connection.
OWC Thunderbolt 3 Cables
A Thunderbolt 3 cable is included with the Thunderbolt 3 Dock, but if your workflow demands a different length cable to make the connection, OWC Premium Thunderbolt 3 (USB-C) cables are the perfect choice.
Disconnect in One Click
OWC Dock Ejector software safely disconnects drives in a single click. Designed by OWC hardware and software engineers, Dock Ejector ensures all data is written before disconnection, saving time and protecting against data loss. Use it to move quickly between workstations and get the most out of your OWC Dock.
---
OWC ClingOn
Stabilize Thunderbolt 3 and USB-C Cables at the Connection Point.Unexpected disconnnects during file transfers or a work session can be devastating. This quick and easy add-on reduces – if not completely eliminates – cable strain on USB-C and Thunderbolt 3 connection ports.
---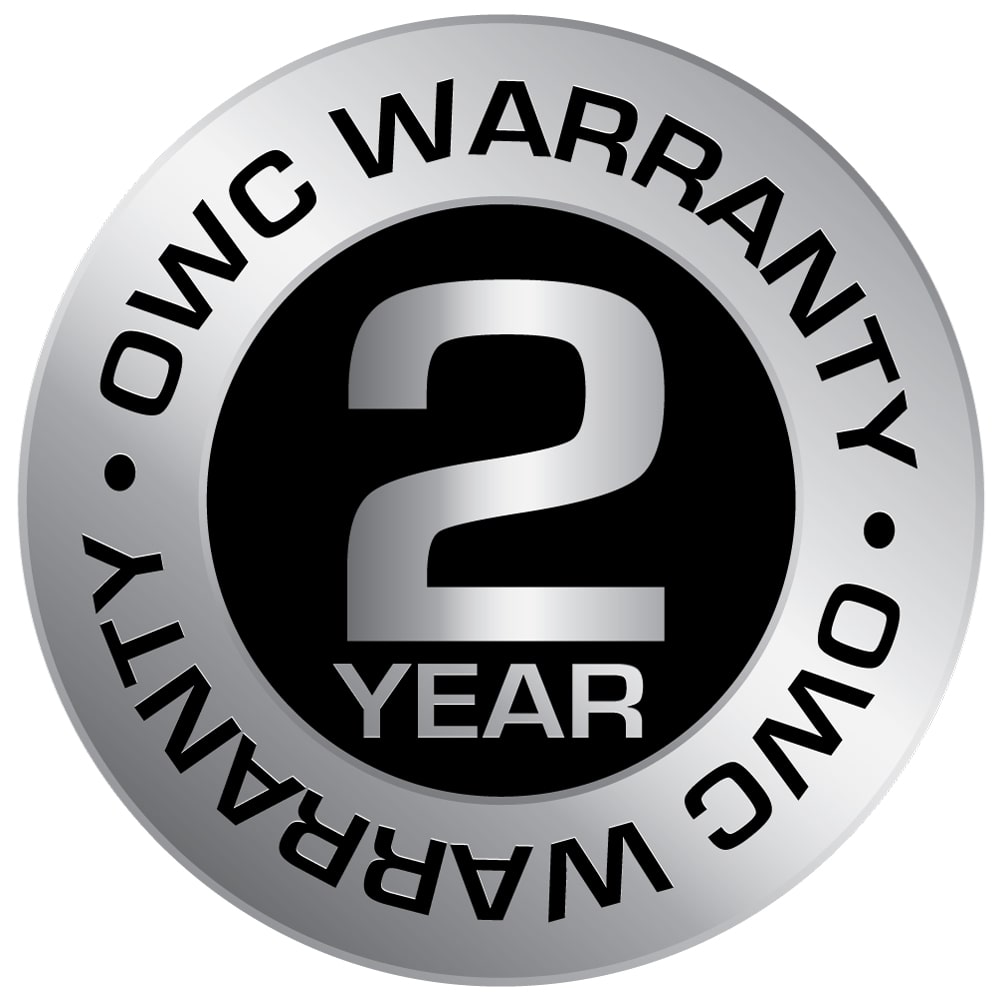 OWC, Trusted by Pros & Enthusiasts the World Over
We build our hardware to the highest standards of reliability and performance. Because 100% reliability is always the goal, we rigorously quality test and back our hardware with a 2 Year OWC Limited Warranty and 24/7 customer support.
Learn More