OWC Atlas Dual CFexpress + SD Card Reader
Dual-Slot CFexpress Type B and SDXC UHS-II USB-C Card Reader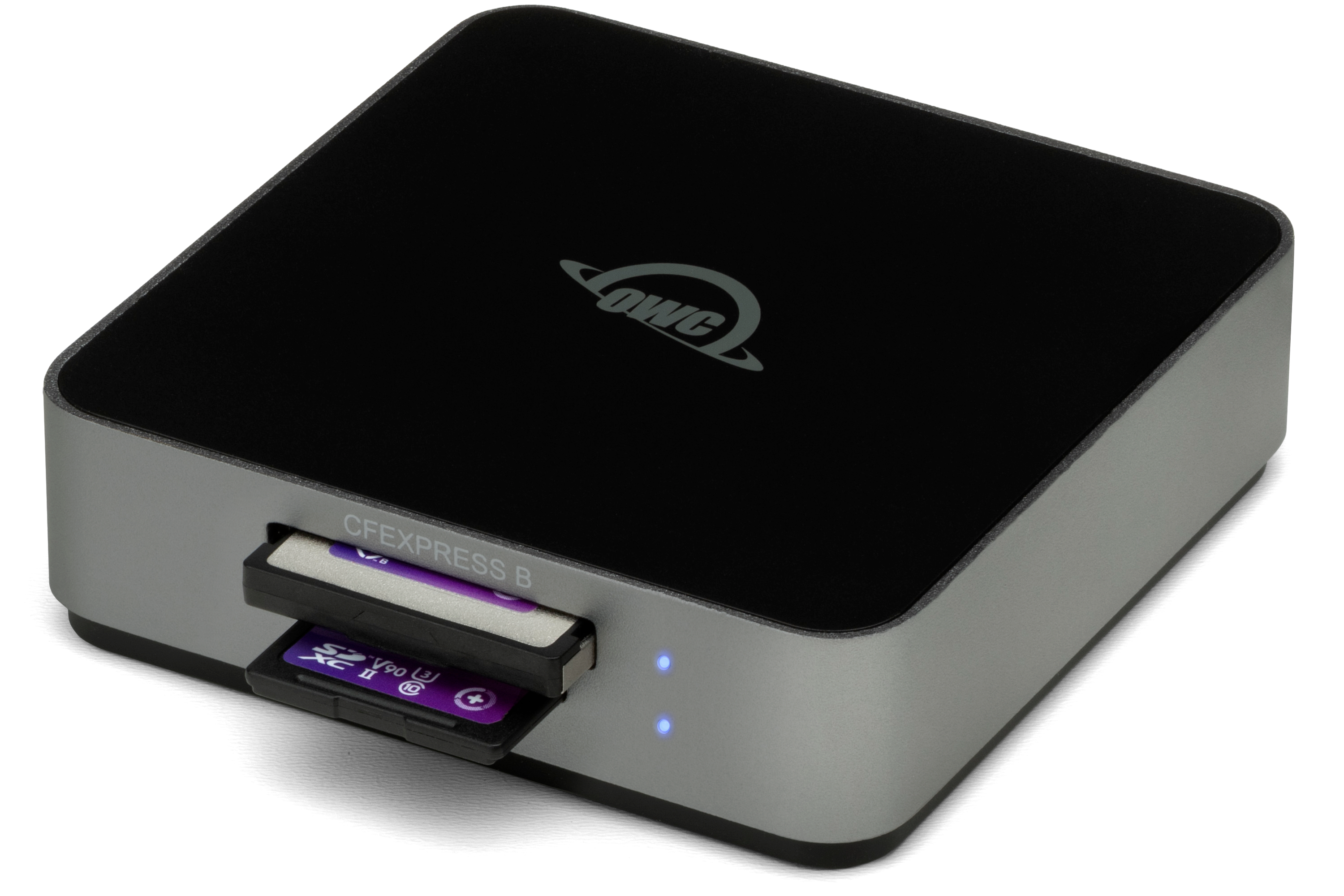 Workflow
Efficiency
Ingest Two Cards Simultaneously
Maximum
Versatility
Read CFexpress + SD Cards
Portable
Convenience
Built-In Cable with Bus Power
Compatible
USB-C
Use with Mac, PC, iPad, Chromebook
Maximum Flexibility for Workflow Efficiency
Compact bus-powered dual slot CFexpress and SD memory card reader that helps professional photographers, videographers, DITs, and content creators work smarter and more efficiently.
Broadly Compatible
Plug and play with USB-C equipped Mac, Windows, and Linux computers; iPads, and Chromebooks
Safe
Write-protection switch prevents unwanted file deletion, card formatting, and data written in both slots
Efficiently Fast
Ingest your memory cards at up to 1032MB/s1
Stable
Non-skid rubber feet keep reader in place with OWC ClingOn support to secure your USB-C cable
Travel-Ready
Bus-powered with integrated cable that tucks away when not in use
Informative
Separate LEDs for instant update on each slot's power and activity status
Desktop-Ready
Second USB-C port for longer cable use at studio/home office with built-in protection if accidentally connected to power supply
Complete
Includes Innergize™ health, performance, and field upgrade management tool when using OWC Atlas memory cards
Pocket-Sized
Sized and weighs like a small smartphone for easy portability
Worry-Free
2 Year OWC Limited Warranty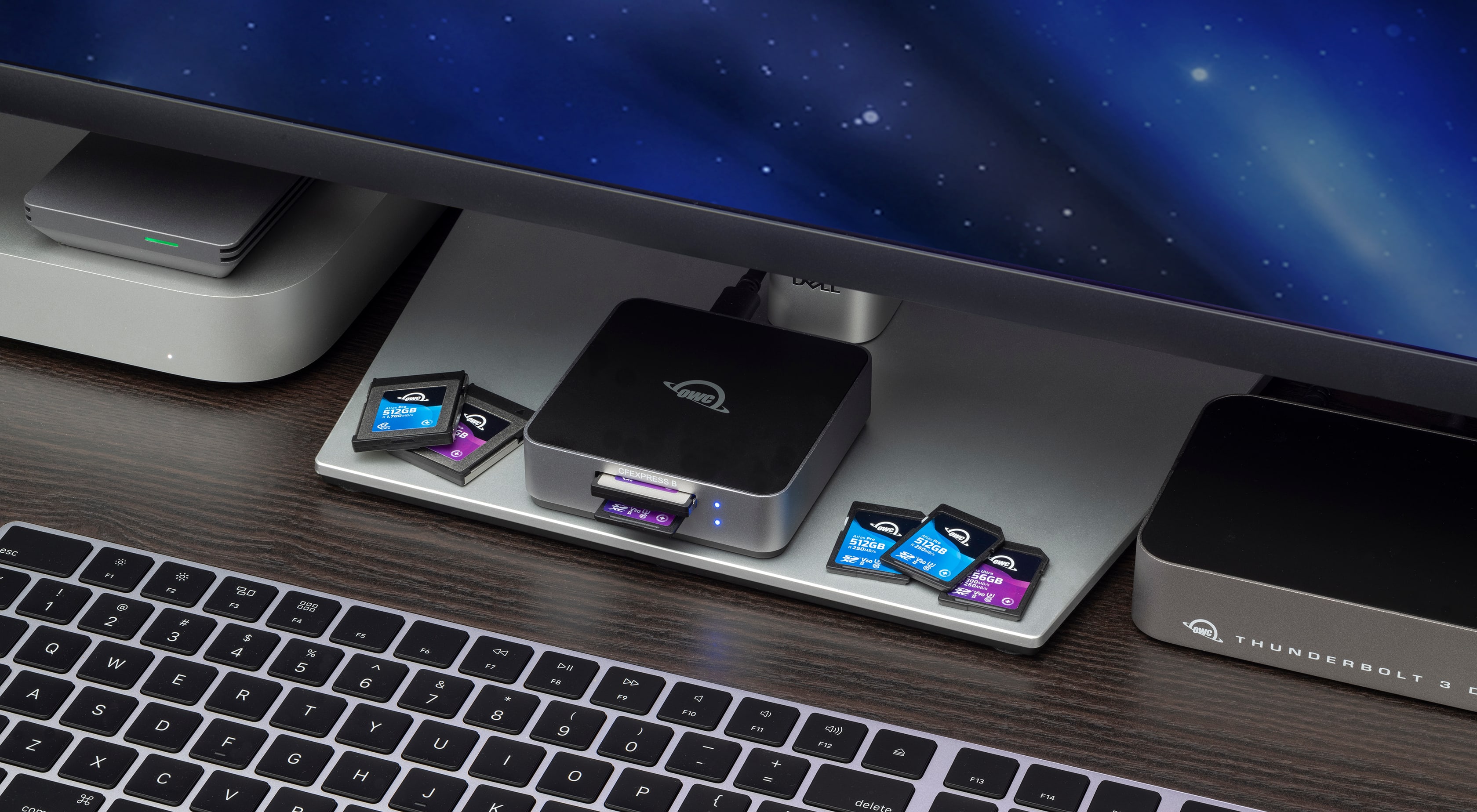 The Power of Convenient Versatility
Your work and gear require the versatility of using different types of memory cards. Maybe your camera uses both CFexpress Type B and SDXC UHS-II cards or you have several cameras that use a variety of cards. Or you're a filmmaker recording separate video and audio content. Now you can empower yourself with maximum workflow efficiency by ingesting two different memory cards simultaneously with the OWC Atlas Dual CFexpress + SD Card Reader.
With a bus-powered design and integrated cable that neatly tucks into its base, the Atlas Dual CFexpress + SD Card Reader is conveniently ready for portable use with USB-C equipped Macs, Windows PCs, iPads, and Chromebooks.
Real-World Tested OWC Beyond Fast™ Performance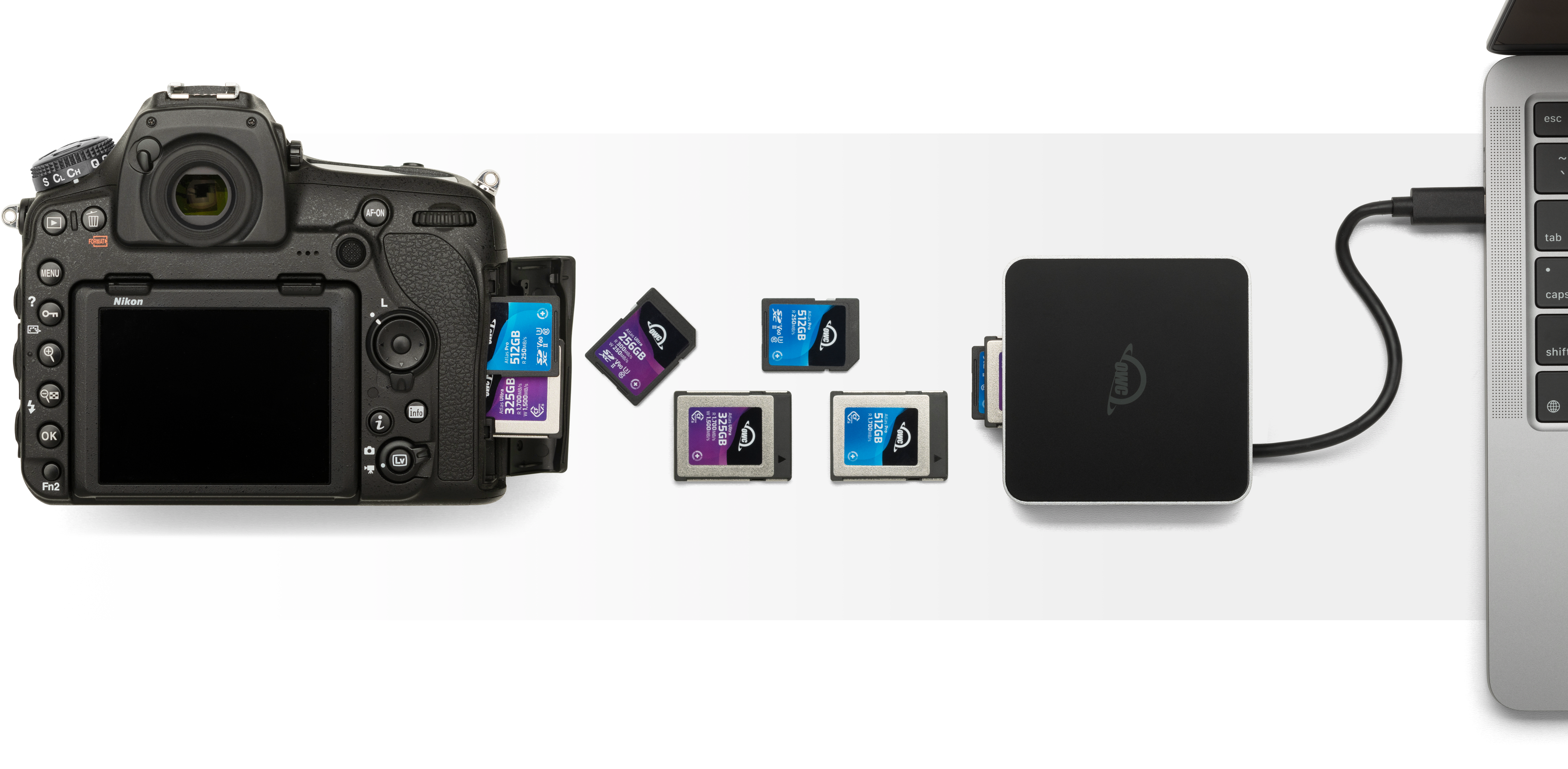 Upgrades Your Workflow
Having a card reader that can meet the demands of professional broadcast, cinema, and photography is a must to maximize your creative time. You can start working with your content faster by upgrading your workflow with a reader that can deal with any media card that your work throws at you. This compact reader is not only extremely versatile but fast too as it "eats up" data at real-world tested speeds up to 1032MB/s. When every minute counts, the OWC Atlas Dual CFexpress + SD Card Reader OWC Beyond Fast™ performance makes the measurable difference you need to deliver projects on time.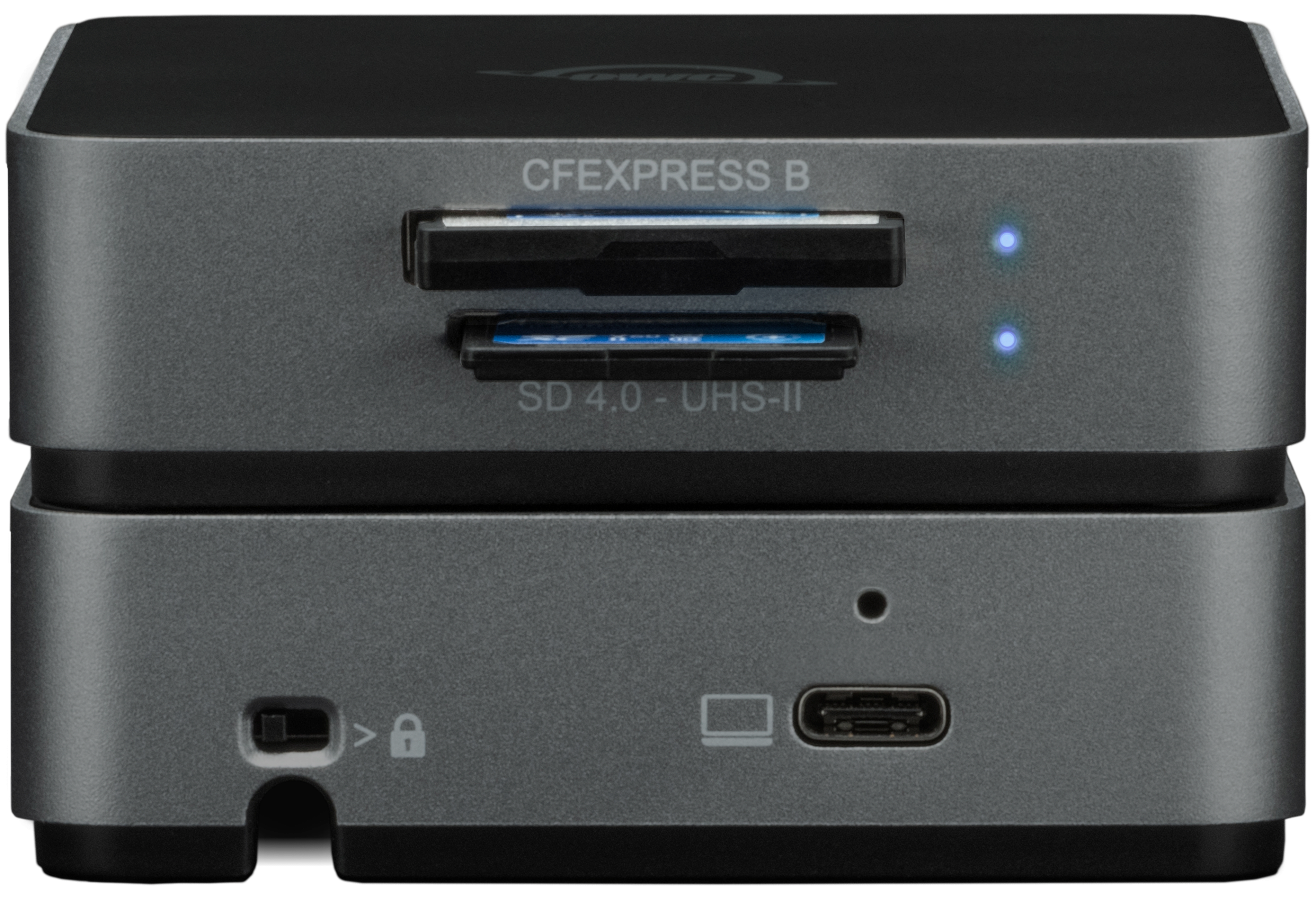 Stay Safe and Informed
Confidence plays a big part in working smarter and more efficiently. You can prevent accidentally overwriting/deleting your precious data or reformatting your SD card in either slot with the Write Protection switch. And when you want a peace of mind update on each slot's power and activity status, separate LEDs keep you clearly informed.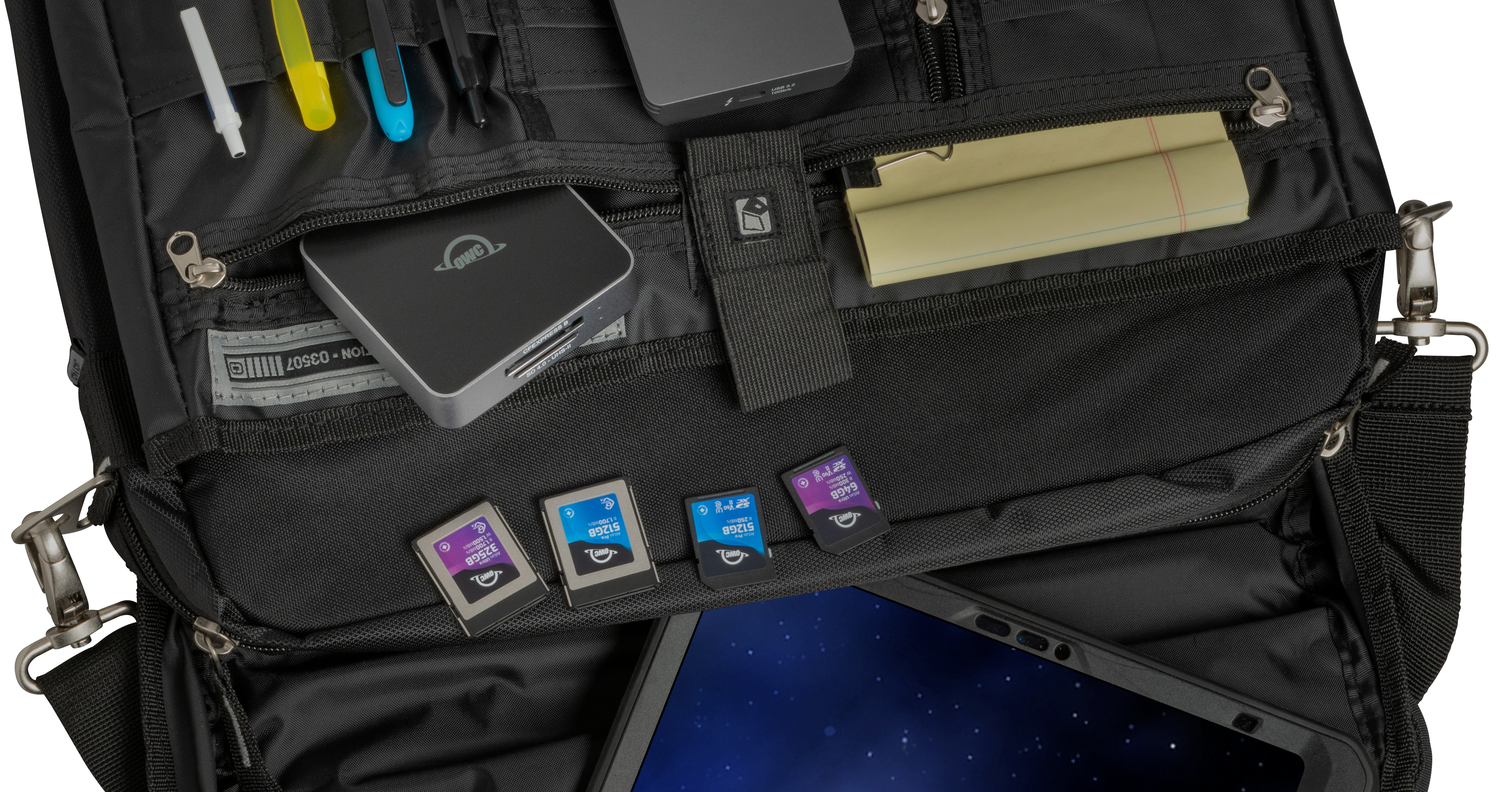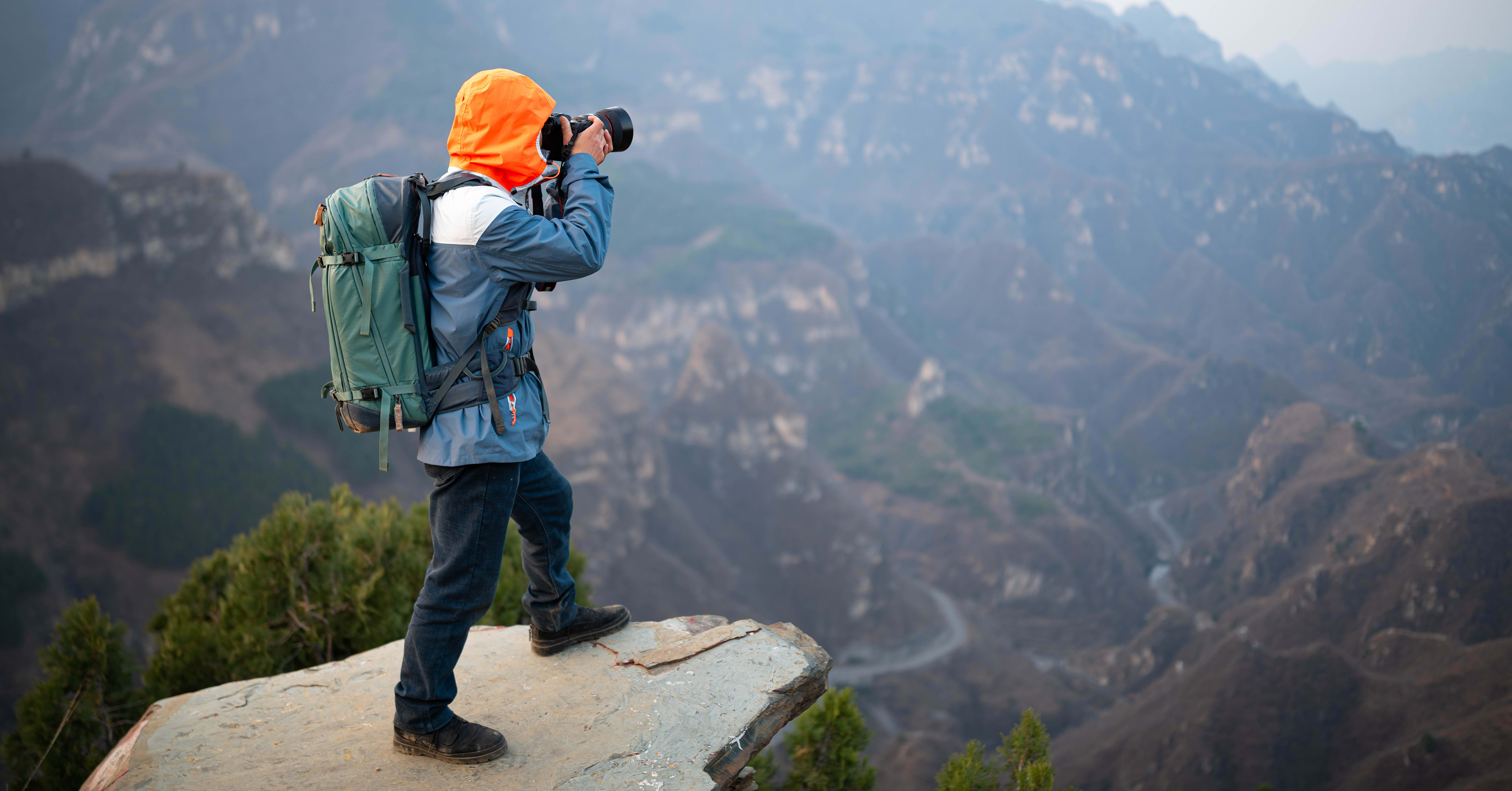 Ready For Wherever Your Work Takes You
Sized and weighing like a compact smartphone, you can easily slip the Atlas Dual CFexpress + SD Card Reader into a pocket or gear bag. That makes it ideal to pair with your notebook or USB-C tablet to create a lightweight yet mightily powerful capture and edit solution. Back at the studio or home office desktop, the USB-C port with OWC ClingOn support to secure a longer cable you already own lets you place the Atlas Dual CFexpress + SD Card Reader anywhere you desire. No worries if you accidentally connect that cable from a power supply to the USB-C port….the Atlas Dual CFexpress + SD Card Reader has built-in protection to prevent overpowering.
Effectively Cool Details
Details matter when it comes to obtaining the highest performance from your memory cards. The Atlas Dual CFexpress + SD Card Reader is built with a heat dissipating design and non-skid rubber feet to ensure a highly effective and silent cooling airflow around the entire reader, so your memory cards won't overheat and throttle your speed.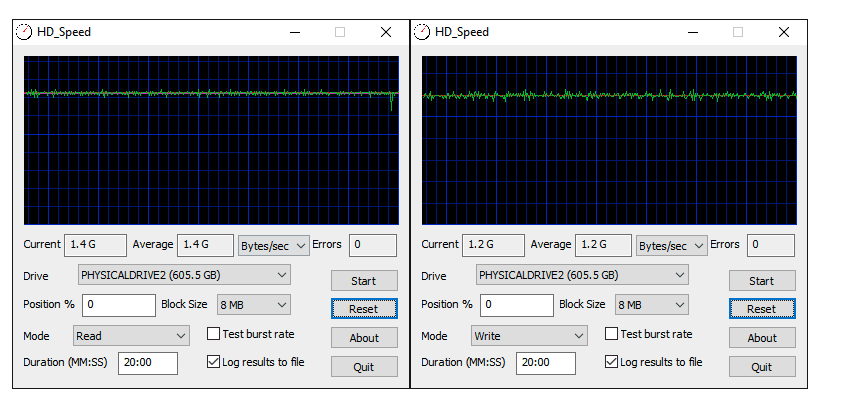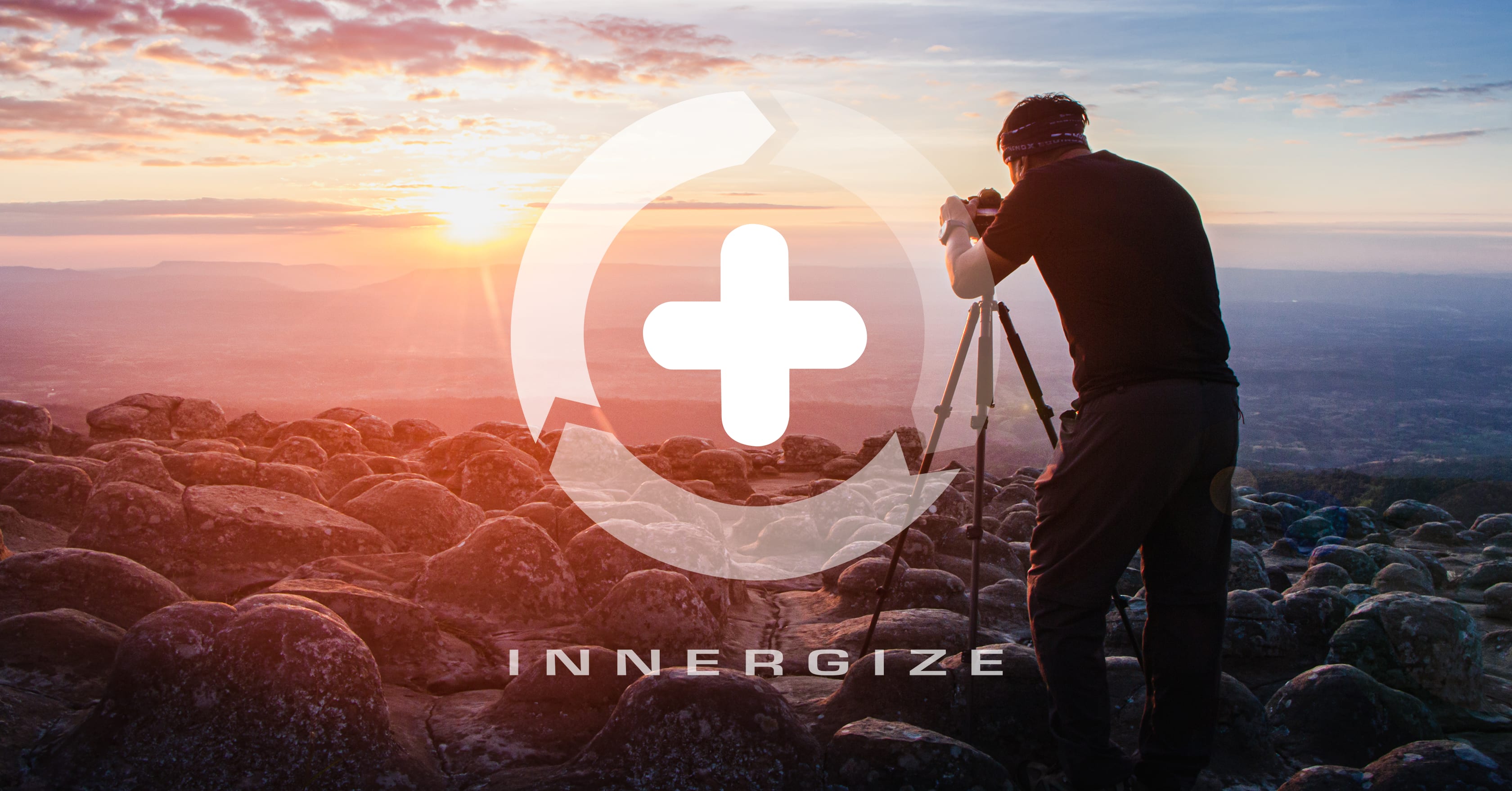 Work with Maximum Confidence and Reliability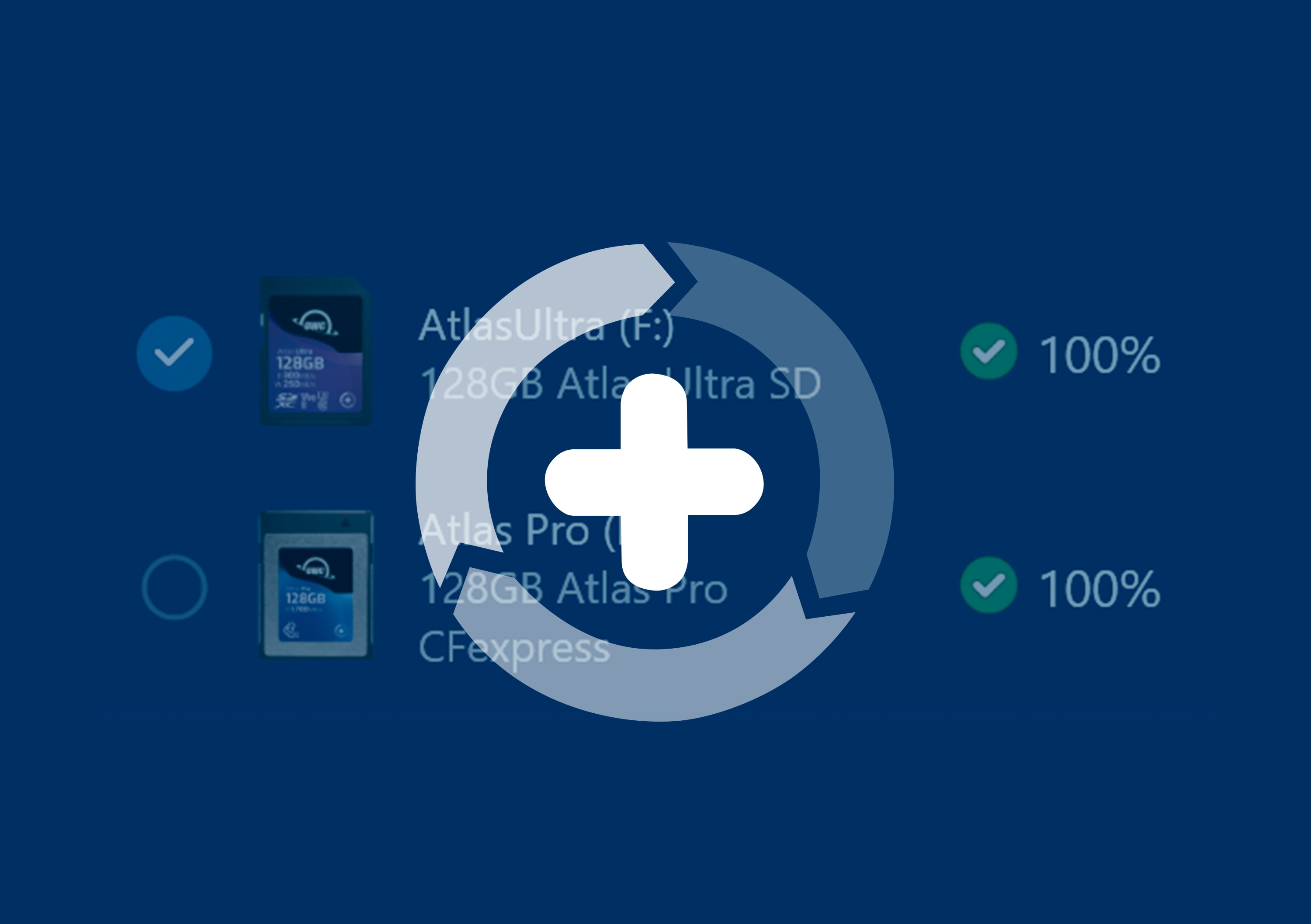 Health
Over time and use cycles, flash memory does wear out. Innergize verifies and reports the percentage of use life remaining. Now you can work with full confidence your OWC flash memory product will deliver the reliability you can trust.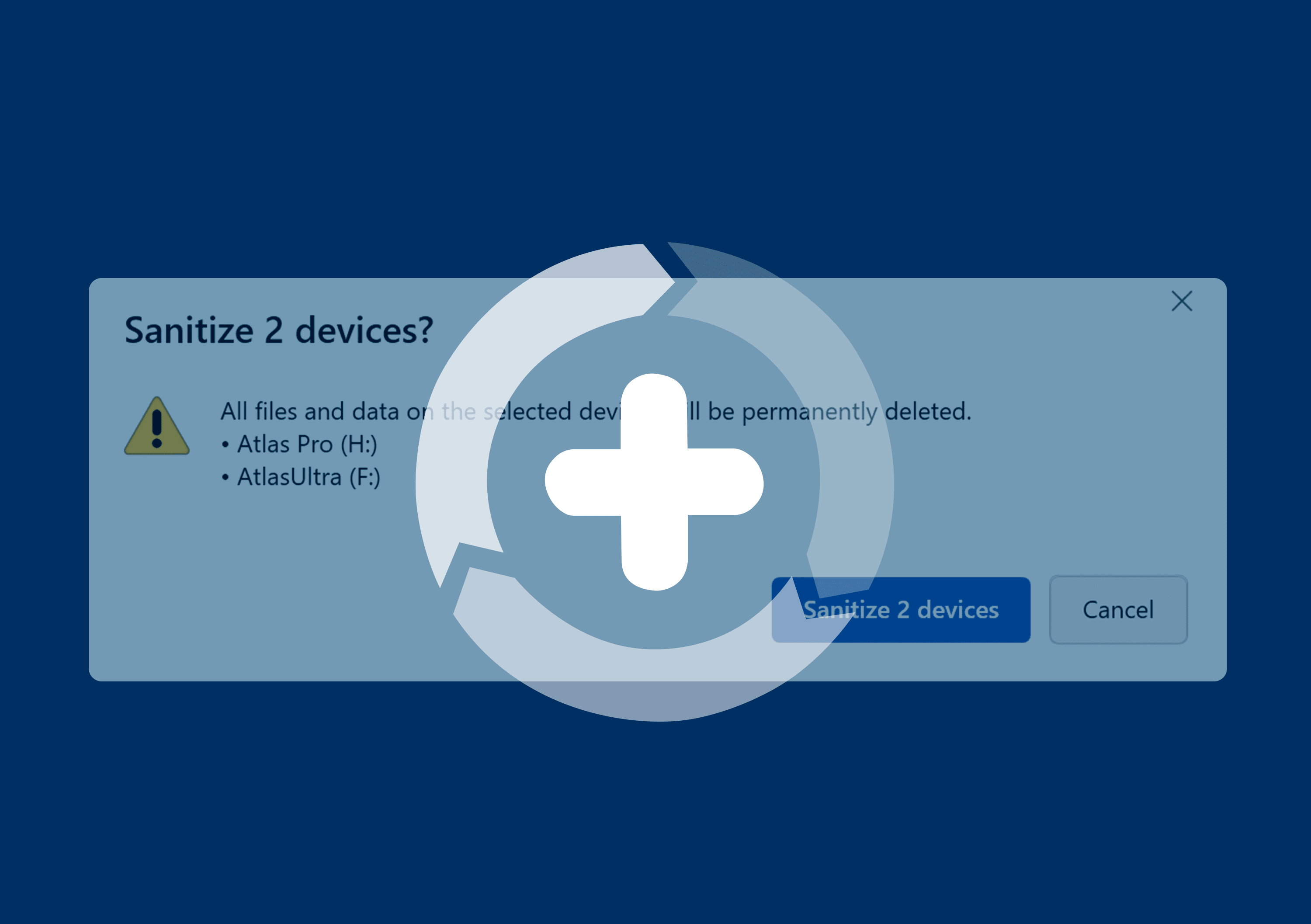 Sanitize
Writes, deletes, and formatting all take their toll on memory cards. Innergize cleans and restores the flash memory performance of OWC memory cards so you can get the best results on every use.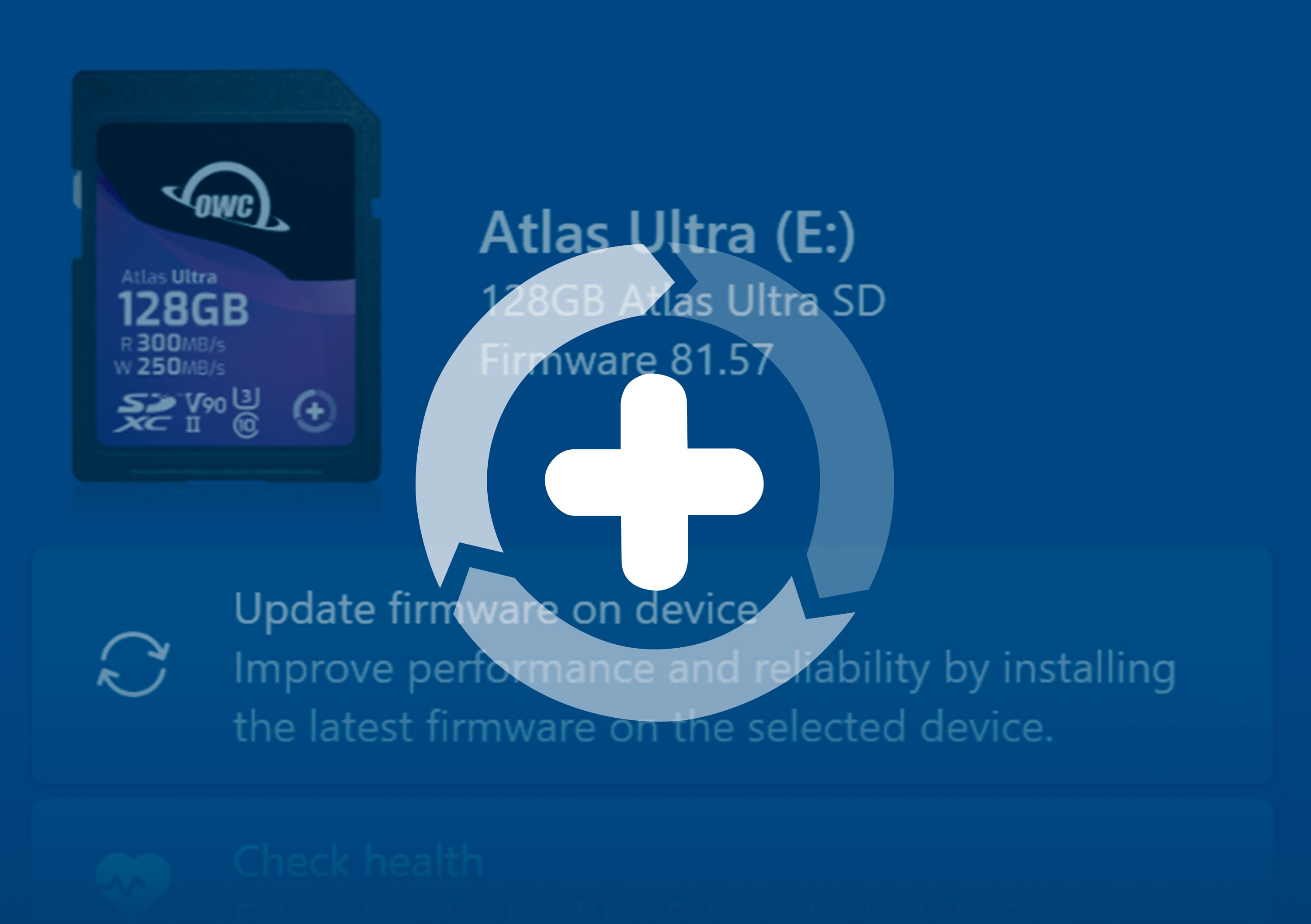 Field Upgrade
When new cameras or firmware updates to existing cameras are introduced, they may not work properly with flash memory cards and drives. Innergize gives OWC memory card users the ability to quickly upgrade their firmware in the field for full compatibility, additional performance enhancements, and bug fixes for optimal reliability.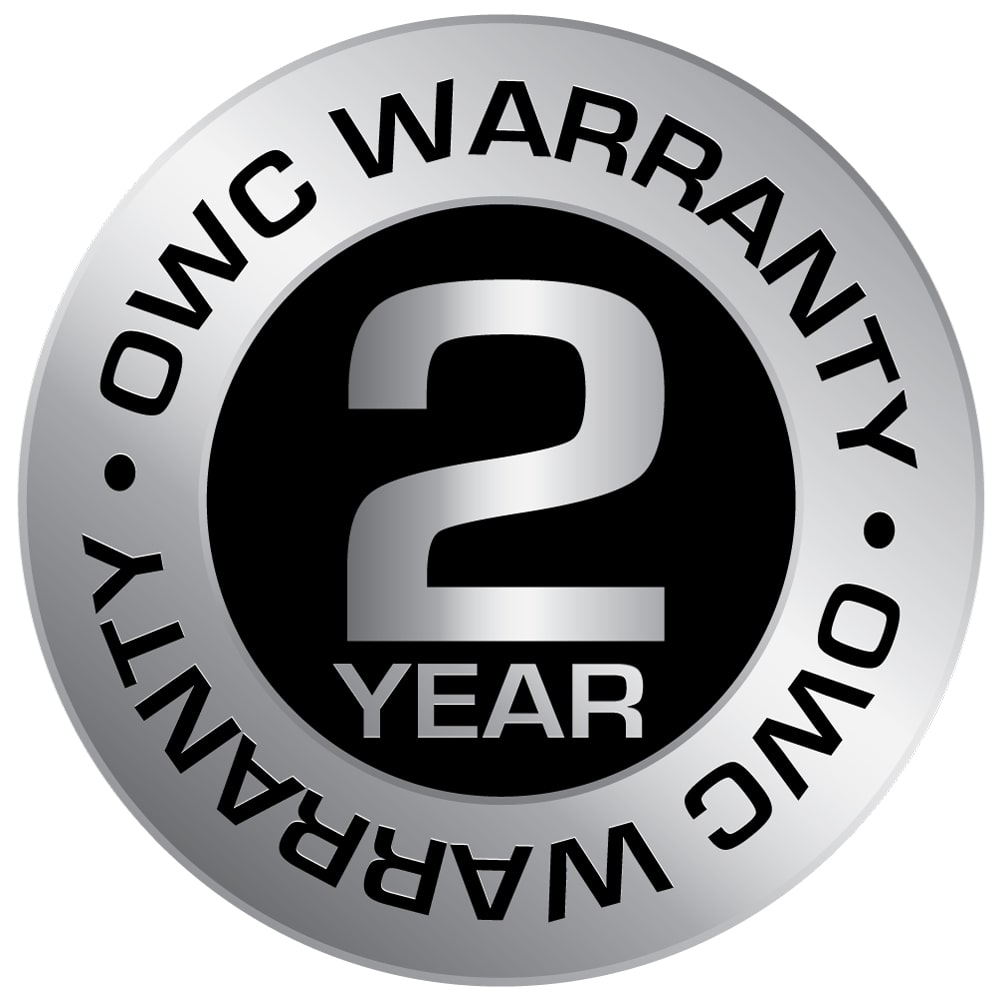 OWC, Trusted by Pros & Enthusiasts the World Over
We build our hardware to the highest standards of reliability and performance. Because 100% reliability is always the goal, we rigorously quality test and back our hardware with a 2 Year OWC Limited Warranty and award-winning customer support.
Learn More
Up to 1032MB/s transfer speeds when using a CFexpress Type B card or a CFexpress Type B and a SDXC UHS-II card simultaneously. Over 300MB/s transfer speeds when using a single SDXC UHS-II card. Speeds based on testing OWC Atlas Dual CFexpress and SD Reader with Atlas Ultra V90 SDXC UHS-II cards and Atlas Pro CFexpress Type B cards connected via USB-C 3.2 Gen 2 with a Gigabyte Aorus Xtreme Z690 motherboard with an Intel i7 12700K 3.6GHz CPU and 64GB RAM, in Windows 11 Pro using CrystalDiskMark (1GB file size). Performance will vary depending on host hardware, software, usage, and media cards used.