ADD MORE THUNDERBOLT™ PORTS. FOR THE FIRST TIME EVER.
Create
3
INDEPENDENT DAISY CHAINS
Expand
5PORTS
(4) Thunderbolt (USB-C) + (1) USB-A
Laptop
60WATT
Charging Power1

OWC THUNDERBOLT HUB
Demand for the world's first Thunderbolt 'port expander' has been incredible! Pre-order now and be among the first to receive from the next available production. Current delivery ETA for new order placed today: Early February + Ships FREE.
Pre-Order Today
You will not be billed prior to shipment and you can change/cancel your pre-order at any time.
More Ports for A World of Possibilities
For the first time ever, the OWC Thunderbolt Hub lets you consolidate and simplify the connectivity between all your devices with all the Thunderbolt ports you've always wanted. The OWC Thunderbolt Hub's four Thunderbolt (USB-C) ports and one USB port massively expand your connection possibilities. Now you can do more, effortlessly on your Apple M1 Mac, any Apple 'Intel' Mac with Thunderbolt 3, or any Thunderbolt 4 PC.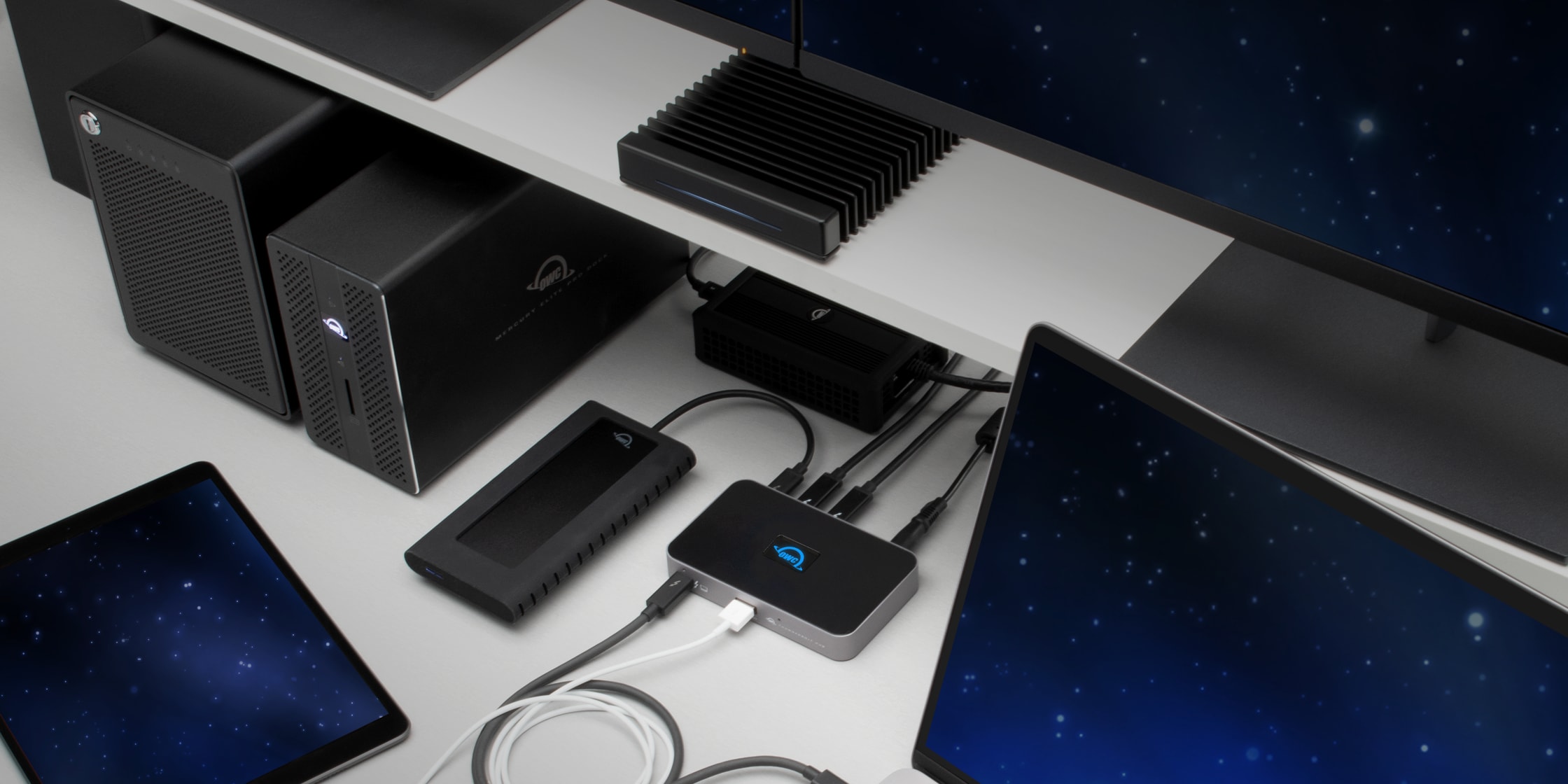 Performance
Your devices will deliver the same performance and compatibility as when they're plugged directly into your computer.
More Ports = More Devices
Connect more storage, two 4K displays or one 5K/6K/8K display, accessories... you name it, you can use it.
Reinvents the Daisy Chain
Create multiple independent "tree branches," and connect multiple bus-powered devices.
Powerful
60W of power to charge your laptop + power delivery to your connected devices.1
Adjustable LED
Customize the illumination for your work setting.
Securable
Kensington Nano slot for anti-theft cabling.
Thunderbolt Certified
This hub comes Thunderbolt Certified with built-in OWC reliability and dependability.
Cable Included
0.8m Thunderbolt cable. It's in the box.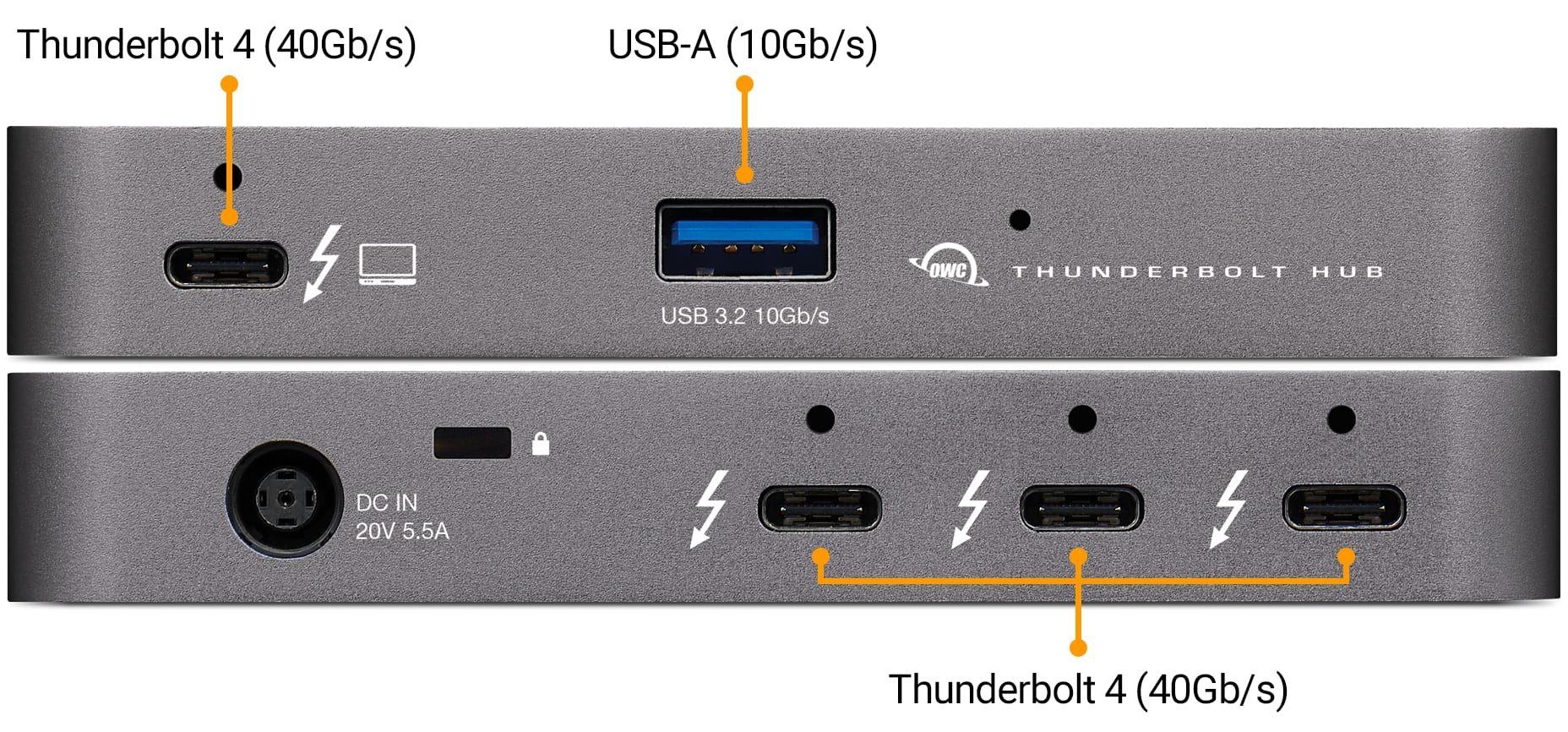 One Hub to Connect Them All
You can connect and charge nearly anything via this compact hub through a single port on your Thunderbolt equipped Mac or PC. Dual displays up to 4K or one 5K/6K/8K display, high-performance storage including NVMe solutions, A/V mixers, phone or tablet, even desktop accessories like a keyboard or mouse are all fair game. Accessories with past, present or future USB or Thunderbolt interfaces — all connect to the OWC Thunderbolt Hub.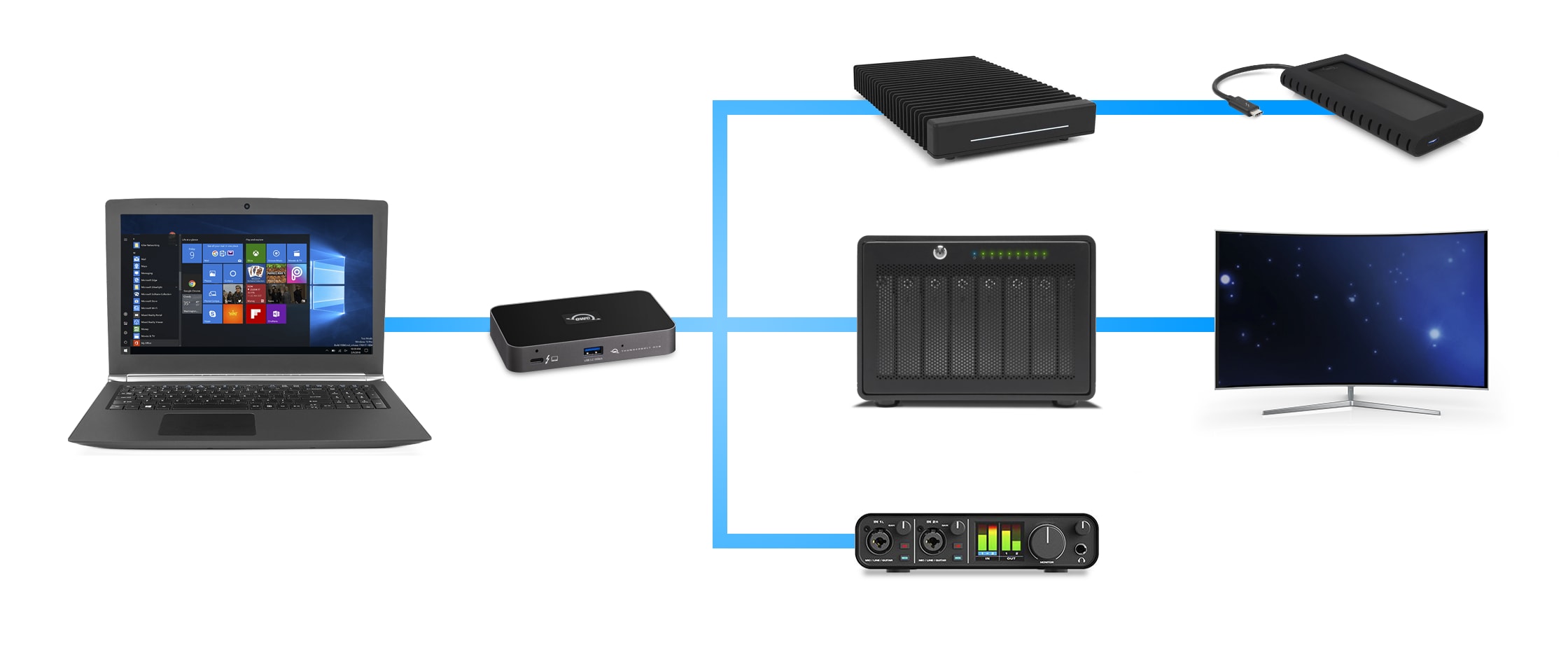 Connectivity Reimagined
With daisy chains, removing any device other than the last one will break the chain and disconnect devices until you reconnect them. The OWC Thunderbolt Hub lets you create three separate "tree branch" chains, so you can remove devices from one chain without affecting or disconnecting the others. You can even add three bus-powered Thunderbolt devices.
Plug in Mulitple Bus-Powered Thunderbolt Drives
In the past, daisy chaining external storage required you to place it as close to the front of the chain for the fastest and most reliable performance. Placing bus-powered drives first in the chain was impossible as they had to be placed last, and the chain was limited to just one bus-powered device! Now you can connect multiple bus-powered drives directly to the OWC Thunderbolt Hub and unleash their performance.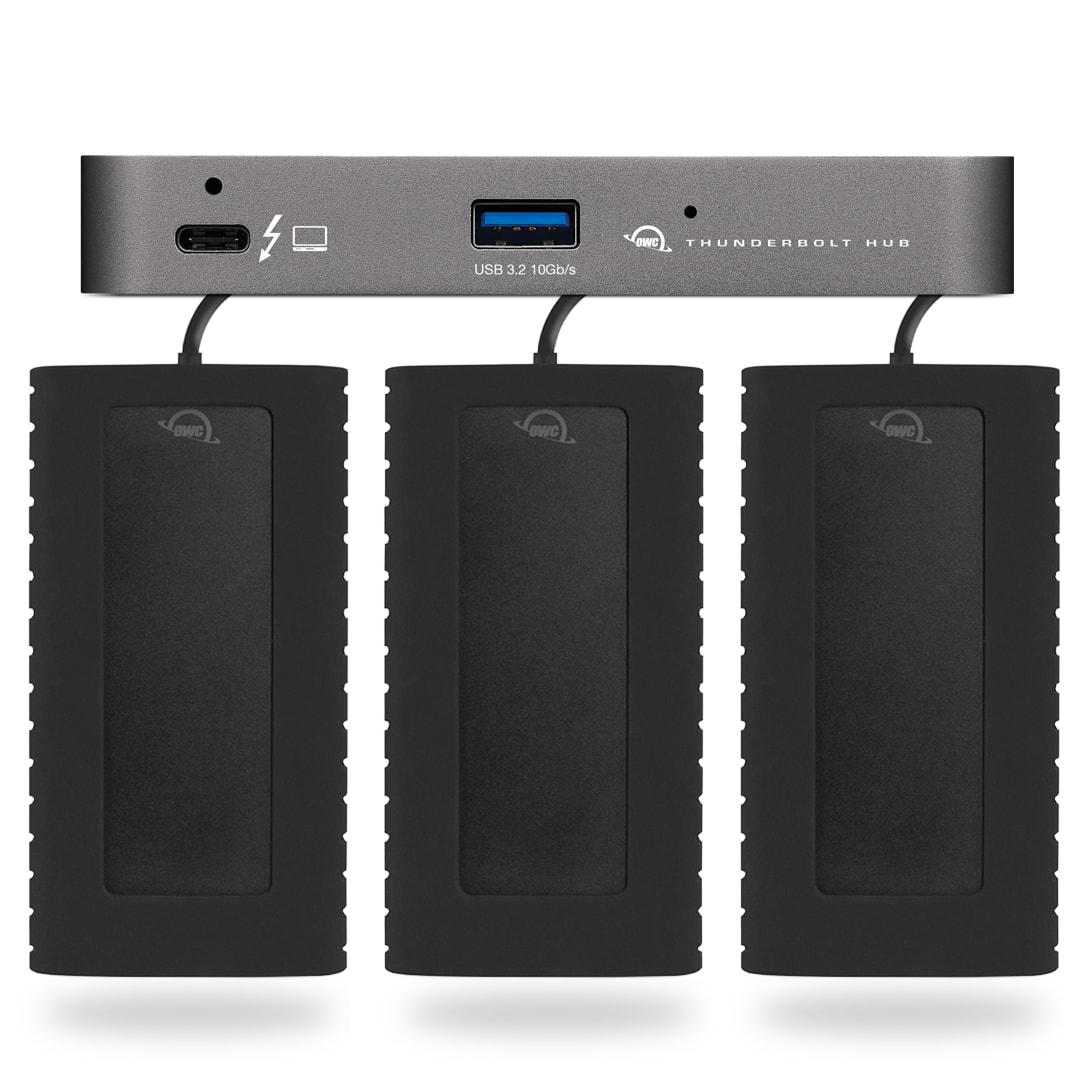 A Higher Vision
Thanks to its Thunderbolt technology, the OWC Thunderbolt Hub lets you connect to a single 5K/6K/8K display, or two 4K displays. Enjoy more precise and vivid details in graphic-intensive CAD drawings. Take your Photoshop or Affinity Photo images up a notch. Edit large format video on one display, while previewing the raw playback on the other. Attend a video meeting on one screen while editing content on another screen. Whatever your workstation display needs, the OWC Thunderbolt Hub gives you the connectivity you need to execute your vision.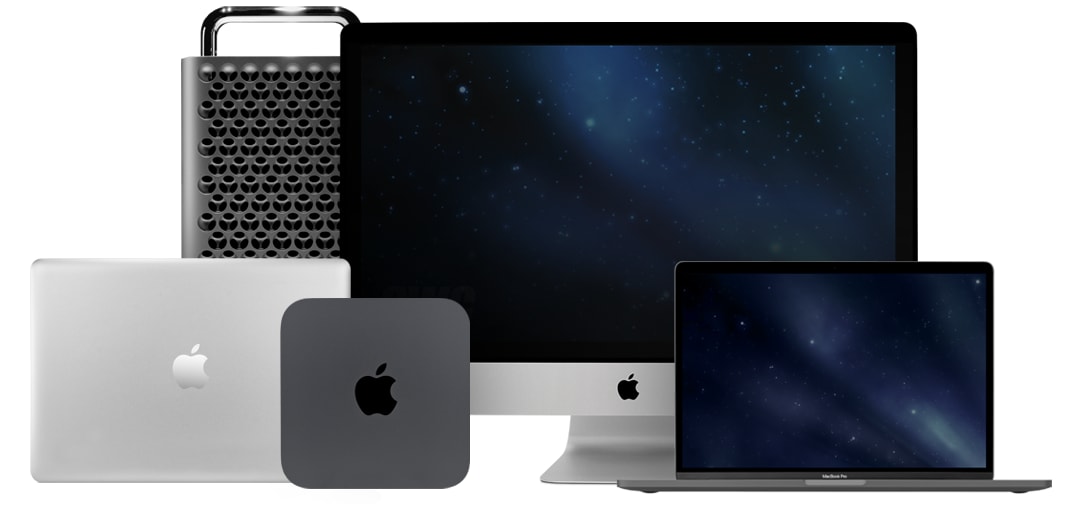 Mac
The OWC Thunderbolt Hub works with any Mac with an available Thunderbolt 3 port running macOS 11.1 Big Sur. Need a Thunderbolt dock that works with older versions of macOS? Check out our selection of award-winning Thunderbolt 3 docks.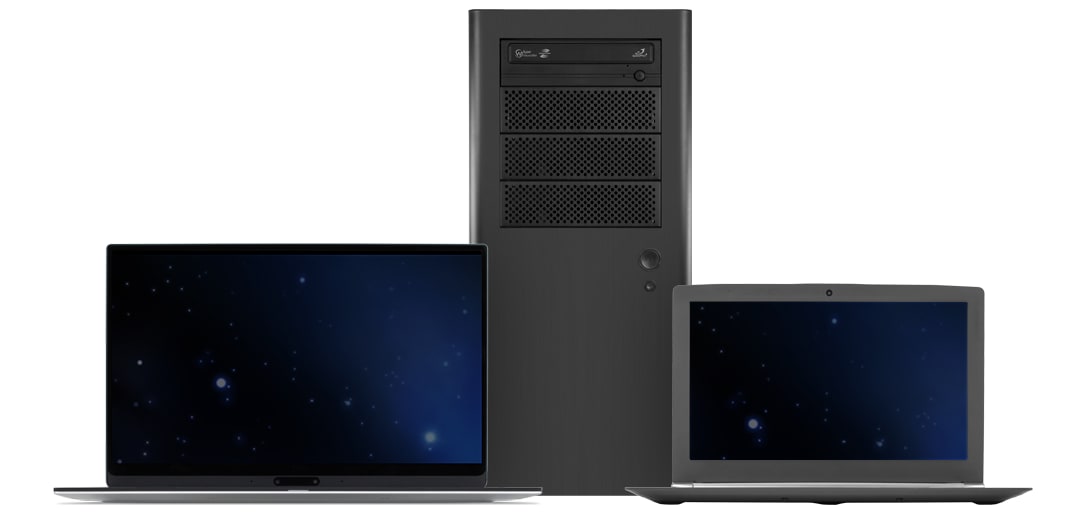 Windows PC
The OWC Thunderbolt Hub works with any Windows PC with an available Thunderbolt 4 port. Need a dock for PC without Thunderbolt 4? Check out all of our award-winning Thunderbolt and USB-C docks.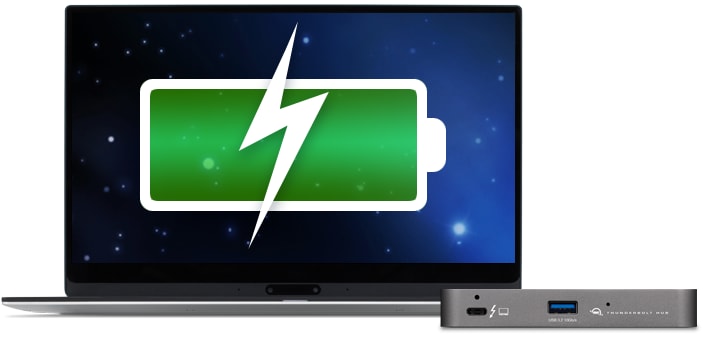 Keeps the Power Flowing
It's about time that someone invented a hub that works as hard as you do. The OWC Thunderbolt Hub keeps you powering ahead, whether you're taking a short break or done for the day. Even in sleep mode, the Thunderbolt and USB ports continue to power and/or charge connected devices.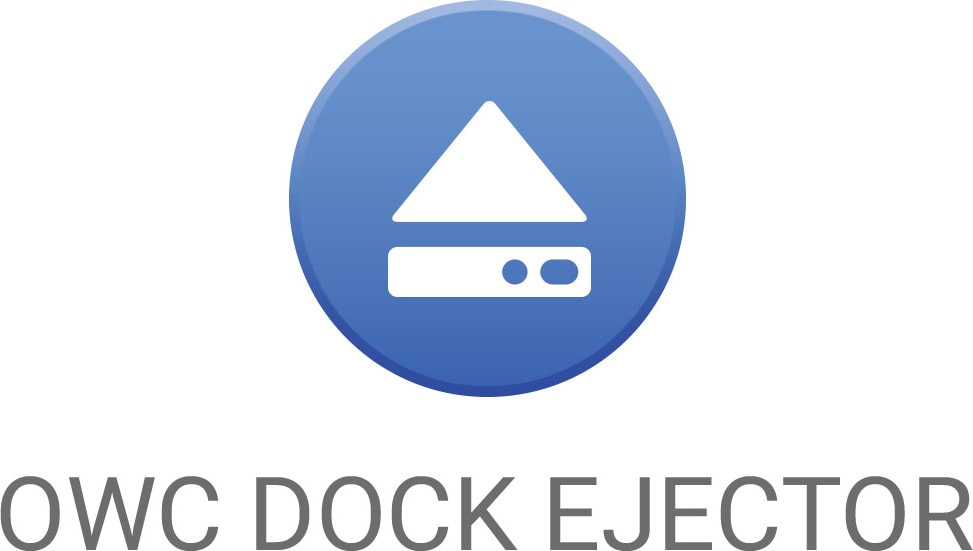 Disconnect in One Click
OWC Dock Ejector software safely disconnects multiple drives from the OWC Thunderbolt Hub in a single click. Dock Ejector was designed by OWC hardware and software engineers to ensure that all data is written before disconnection, saving time and protecting against data loss. It makes losing your hard-earned work a thing of the past.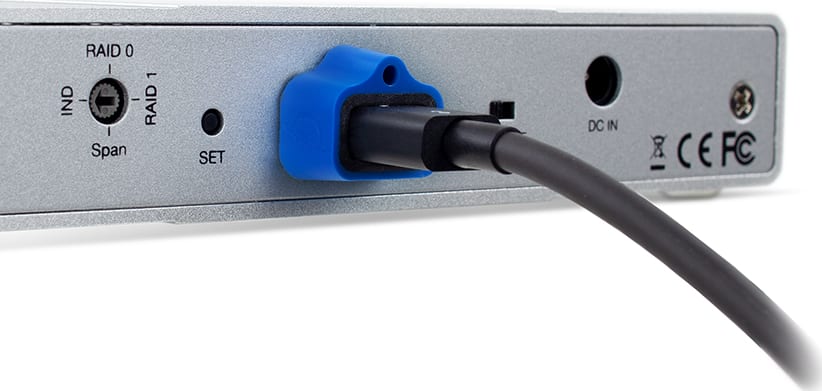 Secure Your Workflow
Active workspaces expose gear to bumps, shoves, or even the random tail wag from a pet. Just one ill-timed touch can cause an accidental cable disconnection, and an interruption to your workflow. OWC ClingOn custom cable stabilizers (sold separately) screw into the OWC Thunderbolt Hub's housing to secure your Thunderbolt (USB-C) connections so you can work with confidence even in the highest foot traffic environments.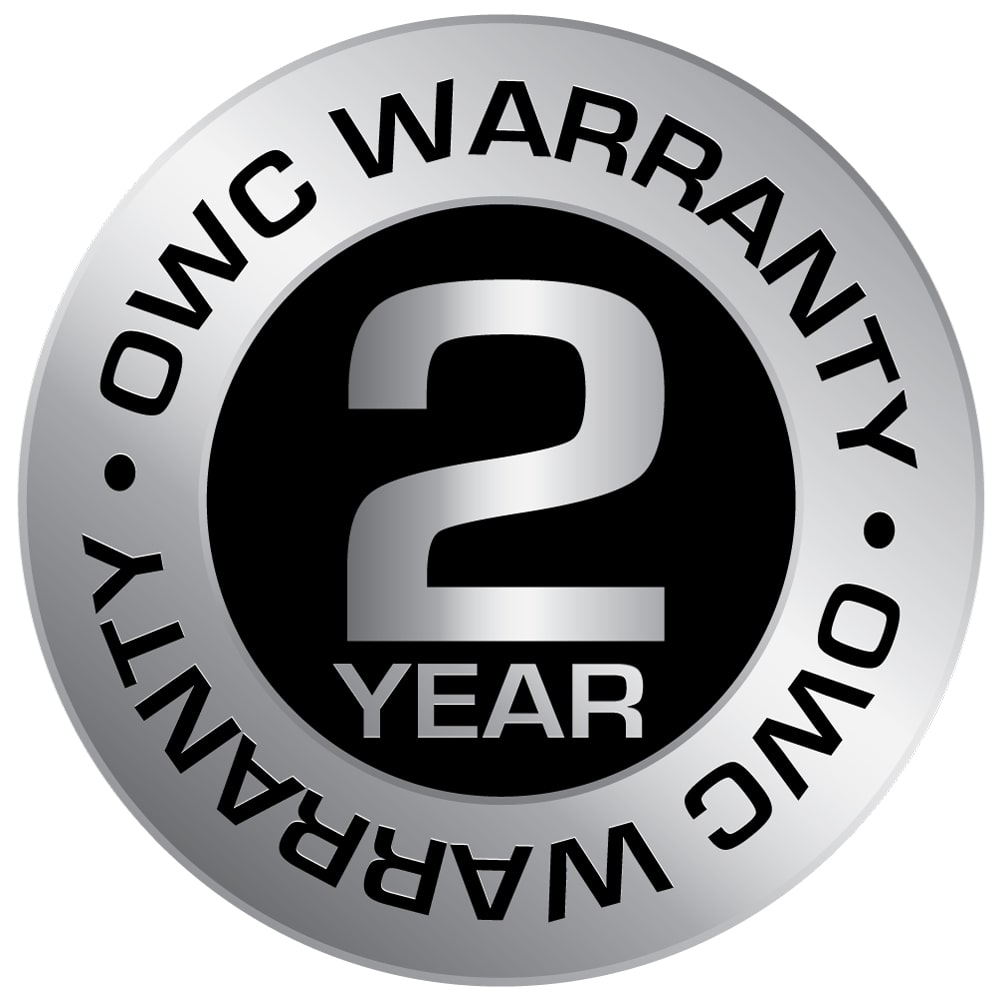 OWC, Trusted by Pros & Enthusiasts the World Over
We build our hardware to the highest standards of reliability and performance. Because 100% reliability is always the goal, we rigorously quality test and back our hardware with a 2 Year OWC Limited Warranty and award-winning customer support.
Learn More
Thunderbolt and the Thunderbolt logo are trademarks of Intel Corporation or its subsidiaries in the U.S. and/or other countries.
Thunderbolt 4 host port provides up to 60W of power to the host computer. Thunderbolt 4 ports for device/drive connection provide up to 15W of power. USB ports provide up to 1.5A of power for bus-powered drives and device charging.
Actual display support varies by computer specifications. Supported Intel-based Apple Mac models and Thunderbolt 4 PCs support two displays over a Thunderbolt port. Apple M1 Mac models support a single display over a Thunderbolt port.