Thunderbolt Docks
Convert your workstation into a connectivity workhorse with options that rival most desktops.
Performance & reliability at an exceptional value
Wide array of models and options
Industry-leading warranty & support
OWC Docks consistently receive rave reviews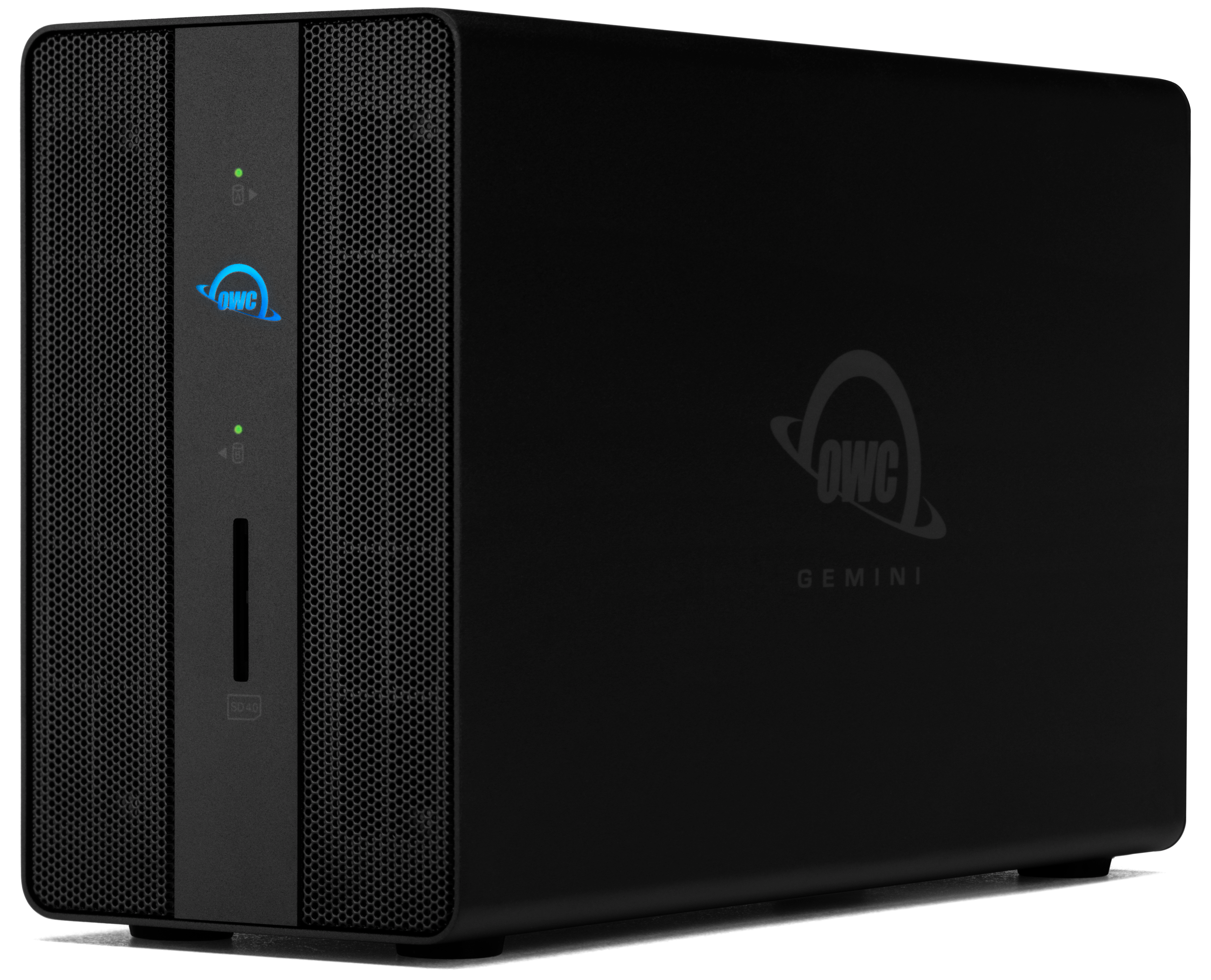 7 Ports + RAID Storage
OWC Gemini
The best option to add storage + connectivity in a space saving design
With dual drive bays and seven ports of connectivity, this is your do-it-all dock + storage workhorse. Enjoy expansive space to organize your digital life and push your digital endeavors. Charge and connect to your favorite devices and displays. Plus, ingest the day's footage with the conveniently located frontside SD card reader.
Dual Thunderbolt (USB-C) Ports
Up to 956MB/s
Up to 2 x 2.5" or 3.5" Drives
RAID 0/1 or JBOD, Span
2 x USB 3.2 (10Gb/s) Type-A
HDMI 2.1
2.5 Gigabit Ethernet
SD 4.0/UHS-II Media Slot
85W Power Delivery
Display support up to 8K
Includes Thunderbolt cable
For Mac and PC
1TB to 40TB + SSD Options
From $469.99
DIY ENCLOSURE ONLY $329.99
Learn More
Learn More about OWC's Dock Lineup
Thunderbolt 3 vs 4:
Practically the same on the Mac, but Updated for PC.
Thunderbolt 3 implementation on PCs was a bit hit-or-miss. Thunderbolt 4 will all but ensure that PCs provide the full Thunderbolt feature set.
Thunderbolt 3 on the Mac has always been fully and properly implemented by Apple. Now, with macOS 11 Big Sur, you get the added capability to expand the number of Thunderbolt ports you have with the OWC Thunderbolt Dock or OWC Thunderbolt Hub.
Find the Thunderbolt Dock That's Perfect for You

Performance & reliability at an exceptional value
Wide array of models and options
Industry-leading warranty & support
OWC Docks consistently receive rave reviews