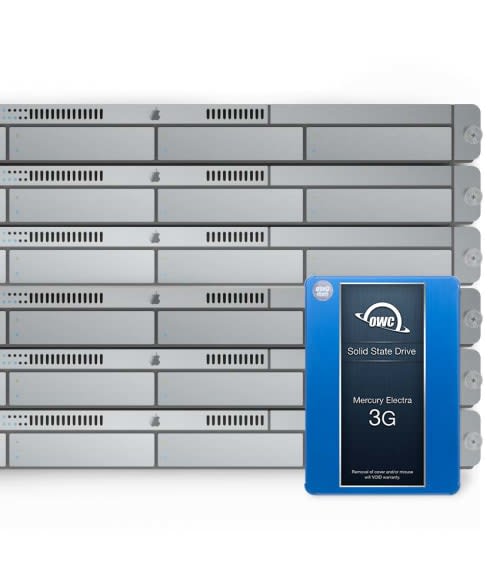 OWC Solid State Drives
For Xserve G4
---
16

x
Up to 16x the capacity of the original drive
41

x
Up to 41x faster than the original drive
OWC Mercury Pro Legacy
3.5" IDE/ATA SSD Internal Drive Kit
Near instant data access - NO drive spin up, just lightning fast boots, loads & accessories.
Starts fast/stays fast - No speed degradation & 41x faster performance.
More Rugged and Reliable - Up to 100X more reliable than a hard drive.
HDD to SSD Upgrade Kit
Includes: SSD, Adapter Bracket, Adapter Cable
Install Videos
Sorry, we don't currently have an SSD install video for your machine.
Visit our Install Videos section to view other instructional videos.
View all Install Videos »