Last week I introduced you to the Jellyfish Shared Storage Solution. This week we are going to go one step further and explain the Jellyfish Software Ecosystem more in detail, with links to videos so you can see things in action.
The Jellyfish Software Ecosystem by LumaForge was designed specifically for the editor in mind. We wanted to make tools that were easy-to-use and powerful enough for advanced users to organize their media, manage their server, and optimize their pre-editing workflow in a way that's best suited to them. Now we'll go a little deeper into each tool, so you learn how they help enable editors to do what they love to do most, create awesome content.
---
Jellyfish Connect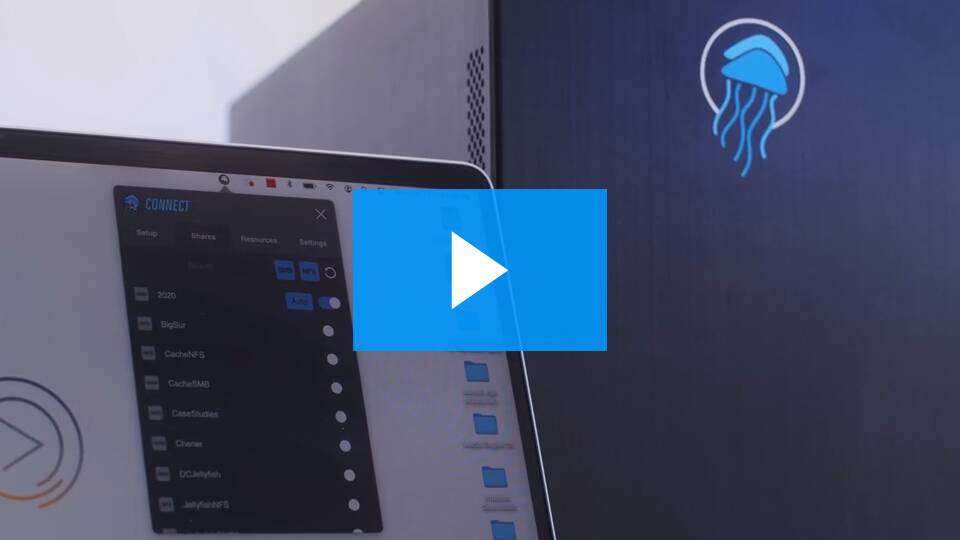 Jellyfish Connect automatically finds your Jellyfish Server without the need to configure advanced network settings or IP addresses. We like to keep it simple – you just open the app, select your Jellyfish, and hit "Configure…" Once set up, toggle your shared volumes "On/Off" to access them right from your desktop just like you would with any other external hard drive.
---
Jellyfish Manager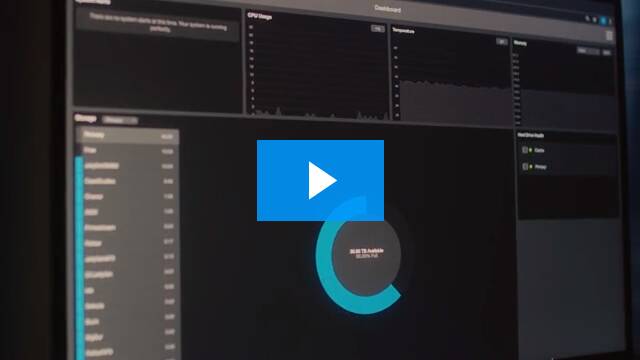 Jellyfish Manager provides an intuitive central hub in which you can view the overall health of your Jellyfish. You can see, at a glance, aspects like temperature, CPU usage, the total storage available, and even server alerts in simple terms.
Even without an IT background, anyone can easily manage the Jellyfish properly and perform basic tasks like creating users & groups with specifically assigned permissions or creating separate project folders. You can also access advanced functionality like connecting to a Resolve Collaborative Database, backup and archives systems, active directory, and access to third-party integrations.
The Jellyfish Manager is designed to empower the video editor in managing their storage, tackling what would traditionally be complicated in a simple manner.
---
Jellyfish Remote Access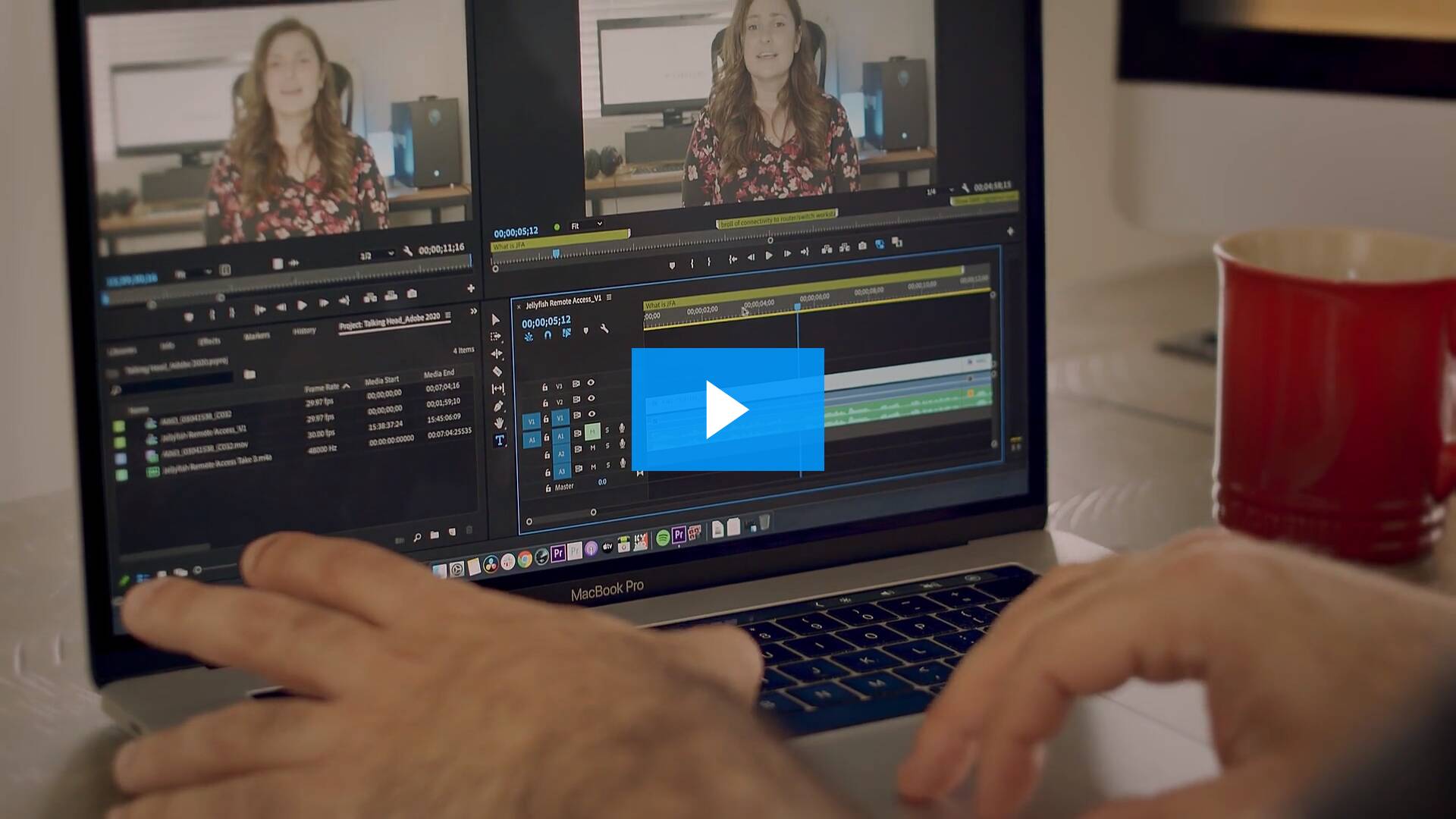 Jellyfish Remote Access is our solution for teams that need access to their shared storage, regardless of their location.
With Jellyfish Remote Access, you can easily work from anywhere you have access to the internet. All of your media lives on the Jellyfish and is securely accessed with your unique ID. Jellyfish Remote Access's purpose is for your video editing team not to skip a beat when it comes to the Video Edit, regardless of where they are located.
Once online, you will be able to bring your Jellyfish and remote workstations onto the same virtual network using our end-to-end encrypted, peer-to-peer virtual private network that your Jellyfish team will set up and manage for you.
The goal with Jellyfish Remote Access is to enable you and your team to complete the project and the job when you're away from the office as effortlessly as possible.
---
Kyno For Jellyfish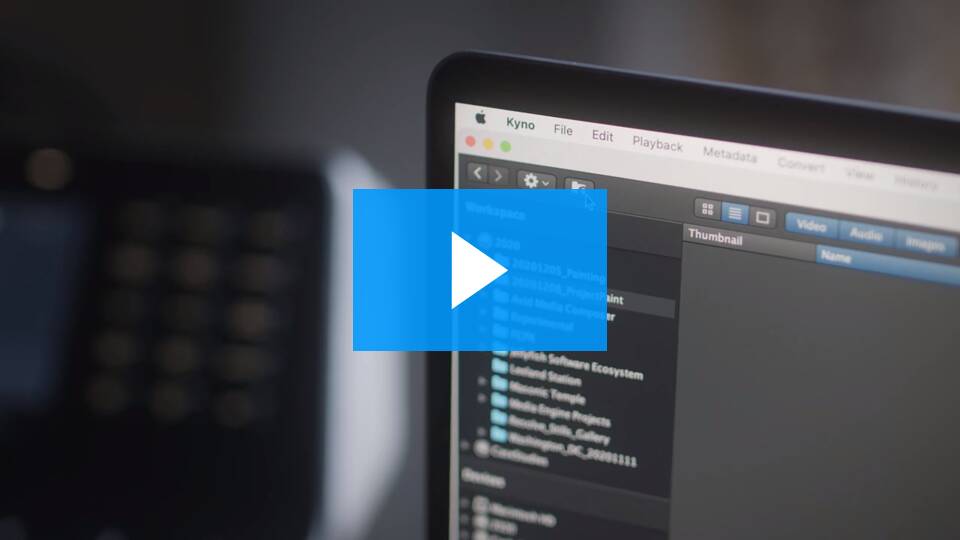 As long as you are connected to a Jellyfish, directly or on a remote basis, you'll have access to Kyno for Jellyfish's full set of advanced features. Using Kyno for Jellyfish, you'll be able to ingest your media safely, quickly adjust your metadata, and transcode your footage. You'll be able to "Drill down" through an entire folder structure that lives directly on the Jellyfish, all from a single source.
While you're sending your files from Kyno to your chosen editing software, your tags and ratings will move with it. Kyno for Jellyfish directly integrates with your favorite online review and approval tools and industry-leading archival systems, so you'll keep your workflow as streamlined as possible.
Kyno for Jellyfish keeps your footage efficiently organized, even without having to grow your team.
---
Jellyfish Media Engine
Jellyfish Media Engine is a refined way to transcode, and it doesn't involve Media Encoder, Compressor, or DaVinci Resolve. Simply put, we utilize the raw power of your Jellyfish instead of bogging down your workstation.
Jellyfish Media Engine can be accessed from anywhere in the world. You and your team will be able to generate proxies remotely without relying on internet speeds or tying up a workstation as a part of the transcoding process. Through your web browser, you will be able to quickly access, locate, copy, and even download the files you need right to your local machine.
Jellyfish Media Engine offers an intuitive and powerful method for the transcoding process.
---
That wraps up the overview of the Jellyfish Software Ecosystem. My motto is, "please don't suffer in silence." If you're having trouble finding the right solution or workflow for you, reach out to our team so we can help you put together a solution that stands the test of time!
---
Related Links
---