OWC U2 Shuttle
World's first U.2 carrier for 3.5-inch drive bays that combines up to four NVMe M.2 SSDs into a swappable, high capacity RAID-ready storage solution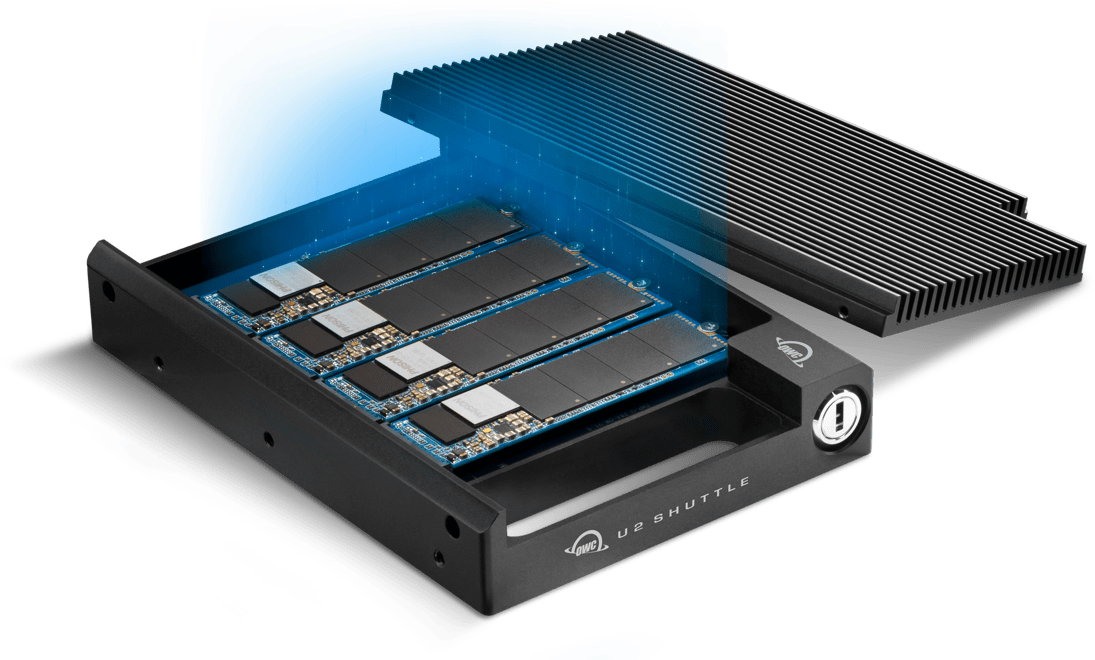 Up to a Massive
32TB
Storage Capacity
Up to
4 x M.2
RAID-Ready SSDs
Swaps with
3.5-Inch
Drive Bays
Perfect for
Media
Production Workflows
The First of its Kind
Blistering speed. Massive capacity. RAID-ready flexibility. Swappable convenience. The OWC U2 Shuttle is everything you've wanted in a multiple blade SSD but couldn't get until now. It is the world's first shuttle for four NVMe SSDs that easily inserts into 3.5 inch drive bays. Built for OWC storage and PCIe expansion solutions, this innovative carrier shuttle can also be used with PCs and servers with U.2 drive bays.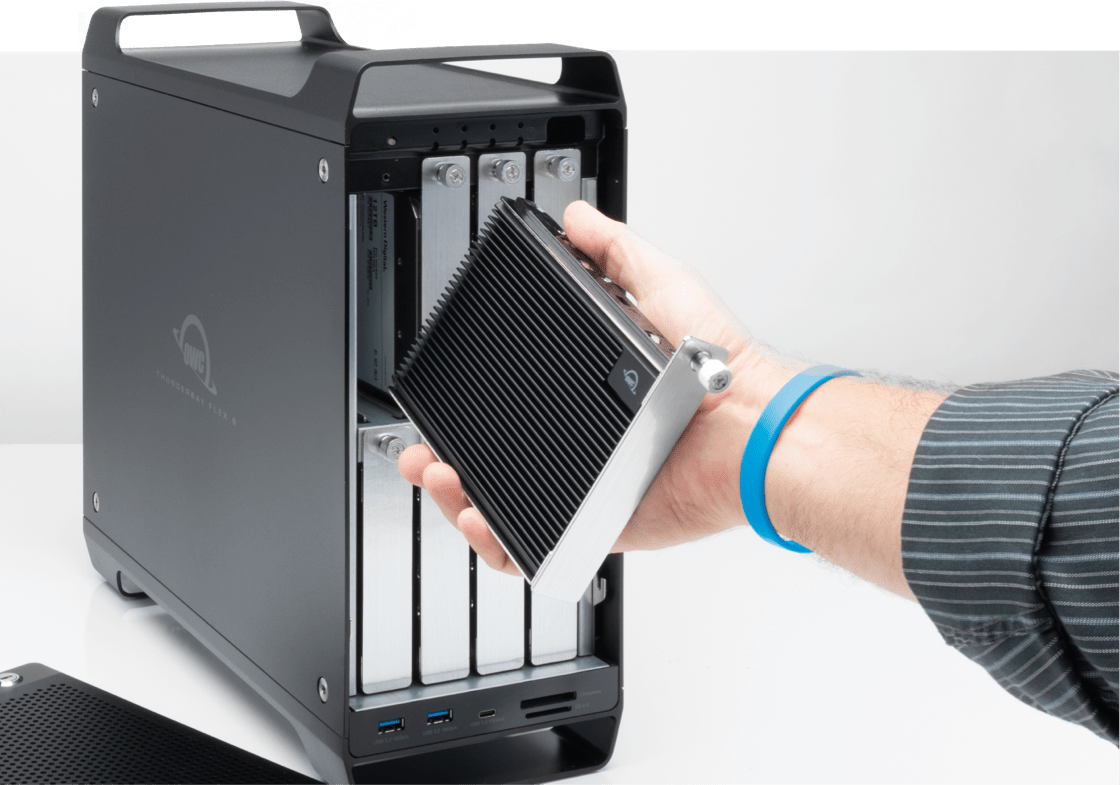 Configurable
Choose from preconfigured solutions or add your own NVMe M.2 2280 SSDs
Easy Swaps
Move between OWC U.2 storage solutions as well as PCs, enclosures, and servers
RAID-Ready
RAID 0, 1, 4, 5, or 1+0 (10) gives you speed, protection, or the best of both attributes
Media Workflows
Dramatically lowers production-to-lab shipping costs vs shipping larger, heavier drives
Secure
Key lock for data security compliance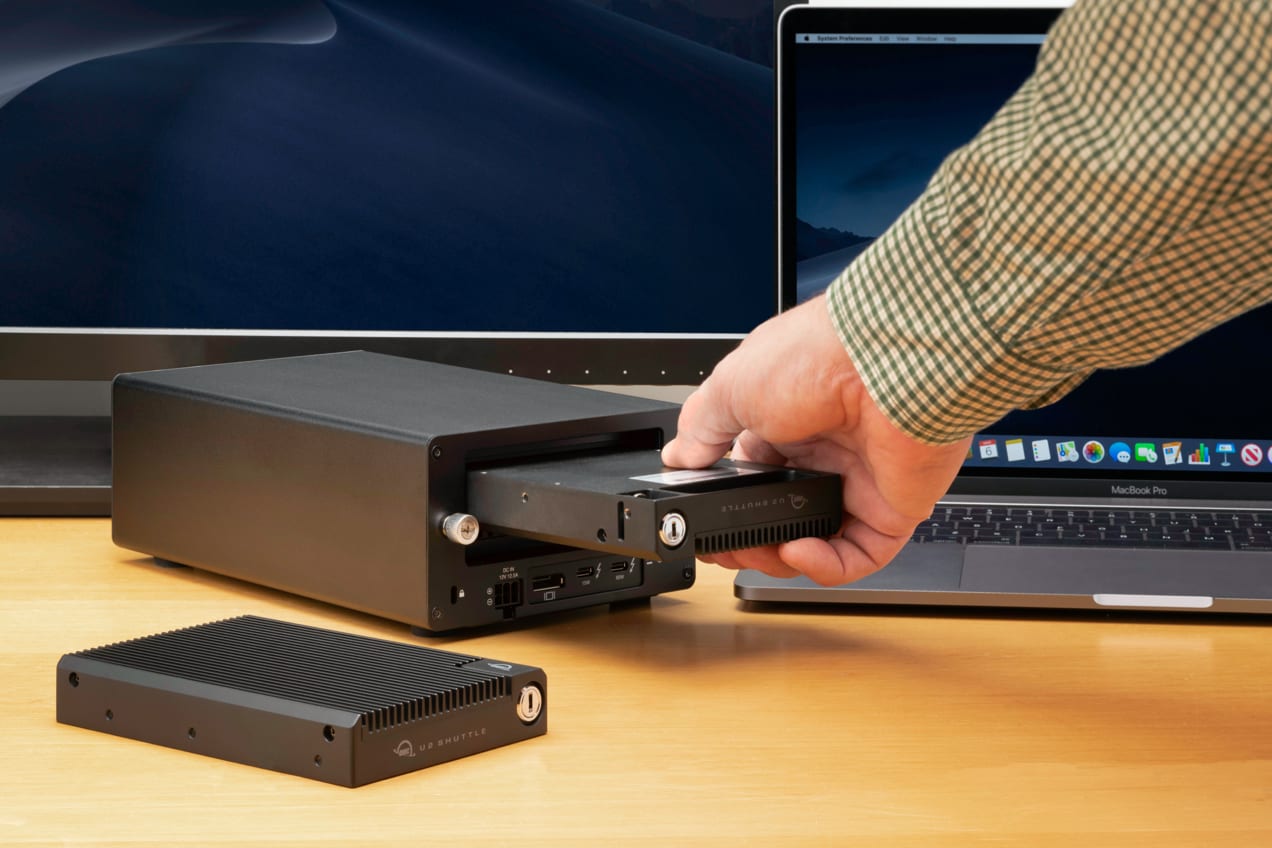 Ideal for Media Production
Imagine… no more tedious and time-consuming drive enclosure disassembly. No more costly fees to ship an entire enclosure just to get a day's shoot to post-production.
By utilizing a U.2 port equipped OWC solution or a PC with an available 3.5-inch drive bay on both ends, you can simply ship the shuttle to the post lab where it swaps in quickly and economically. Compact and lightweight for easy travel!
Shown here with an OWC Mercury Helios 3S equipped with U.2 NVMe Interchange System
More RAID Options
With four NVMe SSDs, the OWC U2 Shuttle gives you more RAID options than a dual drive enclosure or adapter card. Now you can harness the power of RAID 0, 1, 4, 5 or 1+0 (10) via your choice of RAID utilities—including SoftRAID, the easiest to use, most fully featured software RAID package available.
This powerful and intuitive software offers maximum volume capacity, optimum drive performance, data protection, or a combination of attributes. Ideal for anyone who needs to safely store and backup massive amounts of data, such as video editors, audio producers, photographers and graphic designers.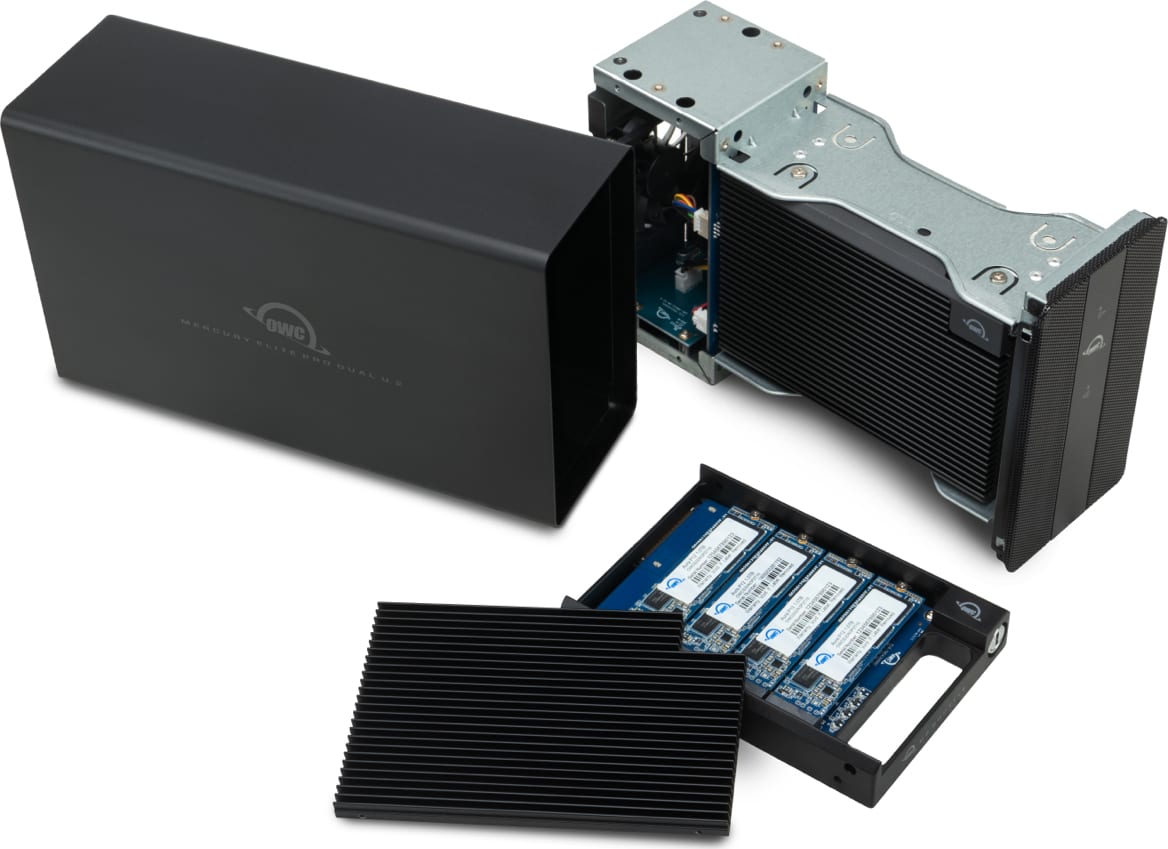 NVMe Server Ready
When your resource-heavy server application has to complete thousands of operations per second, the OWC U2 Shuttle has the chops to keep up. This little number's high-performance, Triple-Level Cell (TLC) 3D NAND with SLC caching and its Phison E12 controller with 7% over-provisioning ensure fast and smooth access to large volumes of data.
From running double checks on data and correcting errors, to ensuring the uniform use of its flash media, Aura P12 Pro preconfigured U2 Shuttles are calibrated for maximum endurance. They're custom-crafted to go the distance for the best and longest working life.

OWC Aura P12 Pro
The perfect match for OWC U2 Shuttle.
Combine OWC U2 Shuttle with its perfect performance match – fast OWC Aura P12 Pro NVMe M.2 SSDs. Build your own ultra-fast RAID ready swappable U.2 SSD storage solution, and enjoy incredible transfer speeds, capacity, and OWC reliability!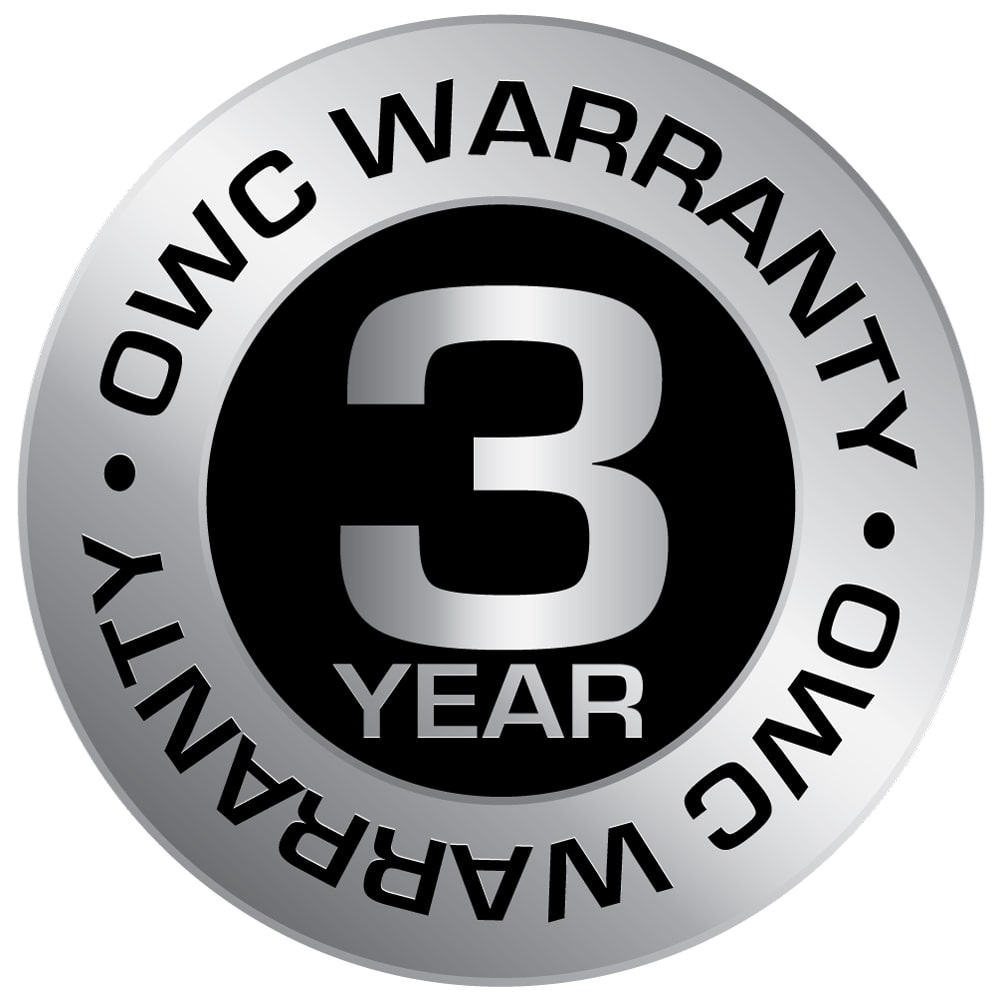 OWC, Trusted by Pros & Enthusiasts the World Over
We build our hardware to the highest standards of reliability and performance. Because 100% reliability is always the goal, we rigorously quality test and back our hardware with a 3 Year OWC Limited Warranty and award-winning customer support.
Learn More
3 Year OWC Limited Warranty for Solid-State Drive solutions. 1 Year OWC Limited Warranty for Enclosure only.