OWC ThunderBay
Flex

8

Flexible 8-Bay Storage + 8-Port Connectivity + PCIe Expansion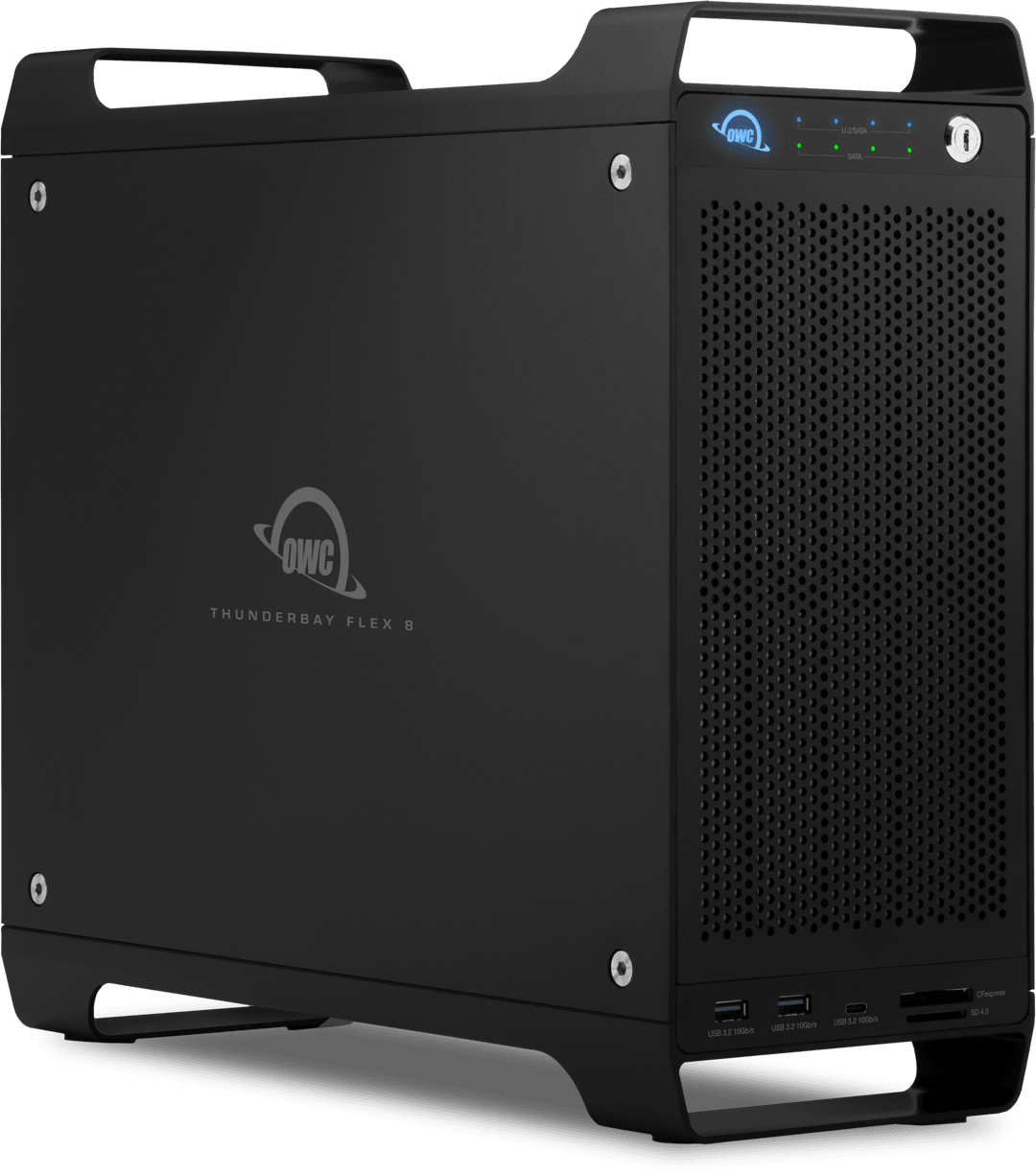 The Industry's First Thunderbolt 3
All-in-wonder
Tame your workflow with this highly configurable productivity platform for digital imaging, VFX, video production, and video editing professionals. With unrivaled Flexibility, you can choose drive type(s), enjoy docking convenience, and expand your capabilities with PCIe cards.

3.5/2.5-Inch
8
Drive Bays
Connections
8 Ports
Dock + 85W Charging
Virtually
Limitless
Capacity
Up To
2750MB/s
Performance
X4 Lane
PCIe
Expansion Slot
Flexible
SATA/SAS
Performance
Future Forward
U.2/M.2
Capable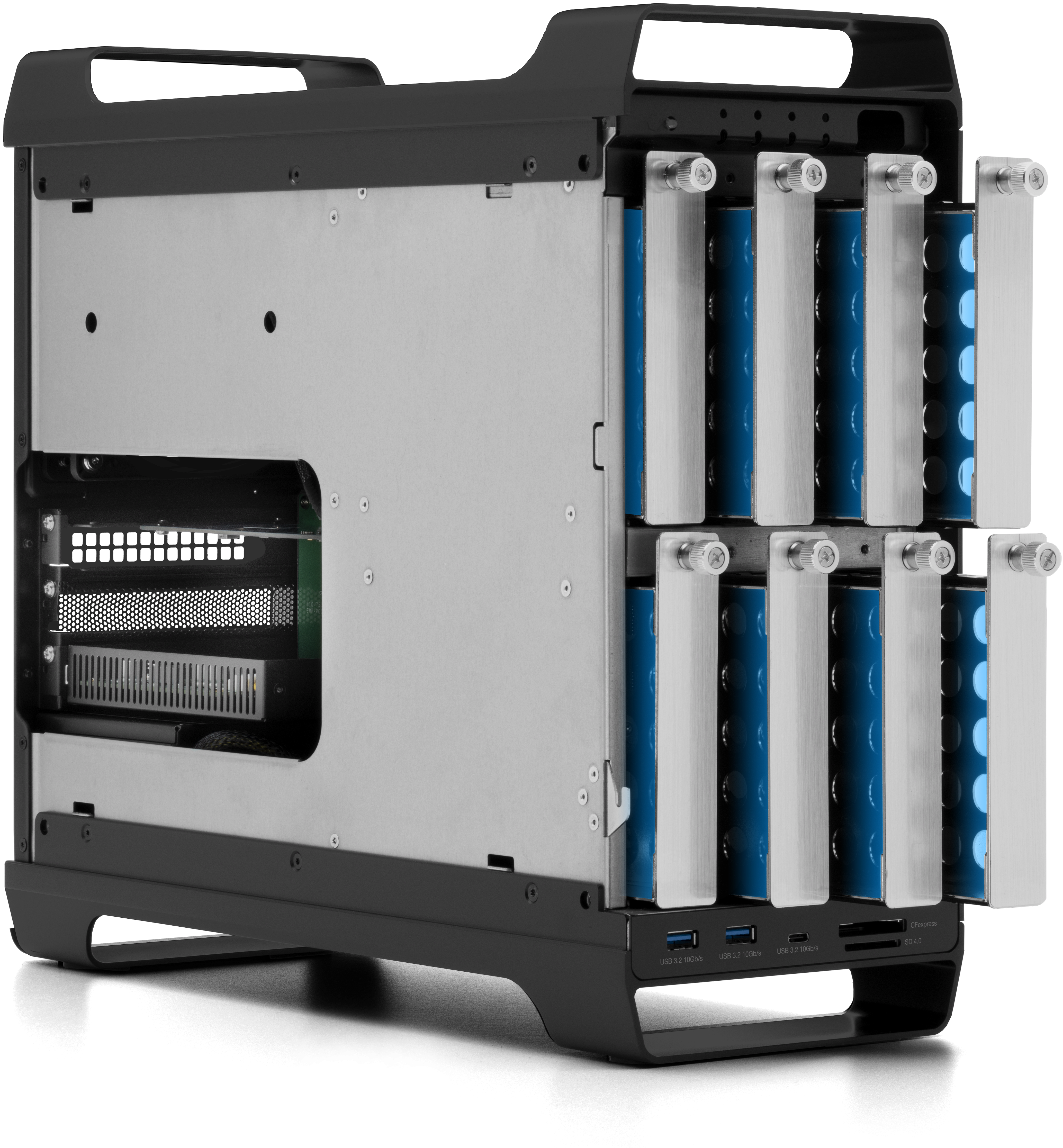 Flexible storage
Eight Universal 3.5/2.5-inch Drive Bays
Use SATA/SAS1 and U.2/M.22 NVMe drives for up to 172TB of capacity and real-world speeds up to 2750MB/s.
Future-Ready
The top four bays can utilize U.2 SSDs...the emerging M&E industry storage standard.
Powerfully Easy RAID
Create, manage, and monitor advanced RAID sets with SoftRAID, the world's most advanced RAID management solution with easy setup, e-notifications, and drive integrity monitoring.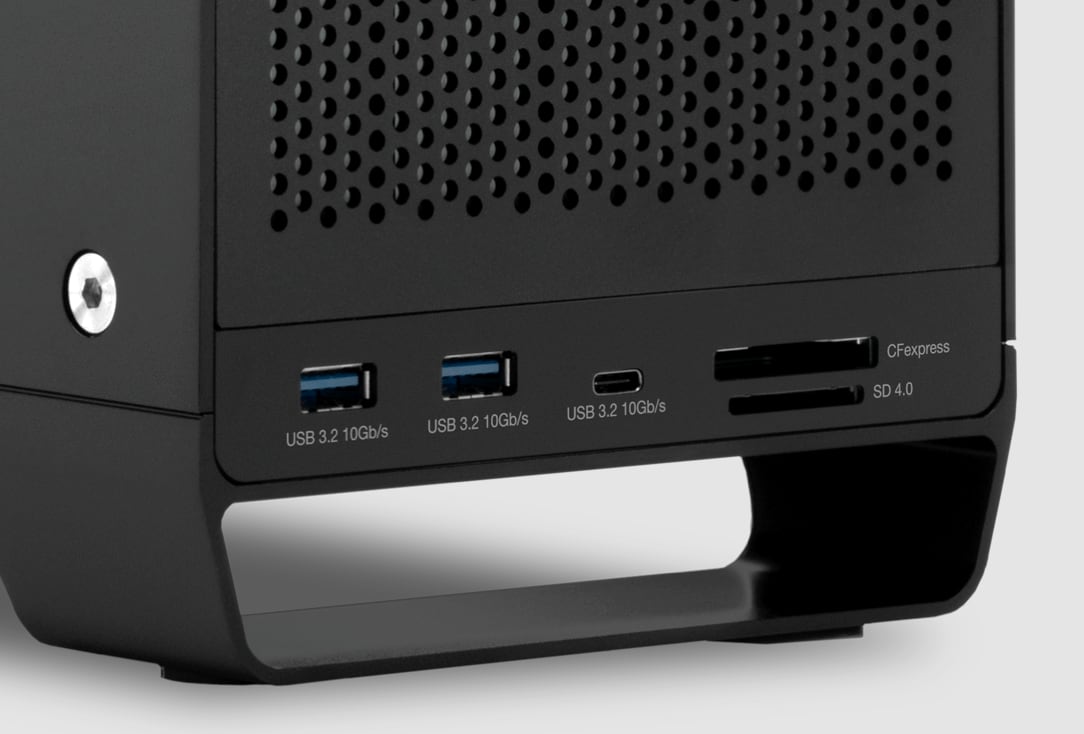 Docking Flexibility
Connect More
Convenient front mounted USB-C and (2) USB-A 10Gb/s ports for peripherals and mobile devices.
See More
DisplayPort 1.4 for connecting up to an 8K display3
Fast Media Ingest
Frontside SD 4.0 and CFexpress card readers with up to 985MB/s speed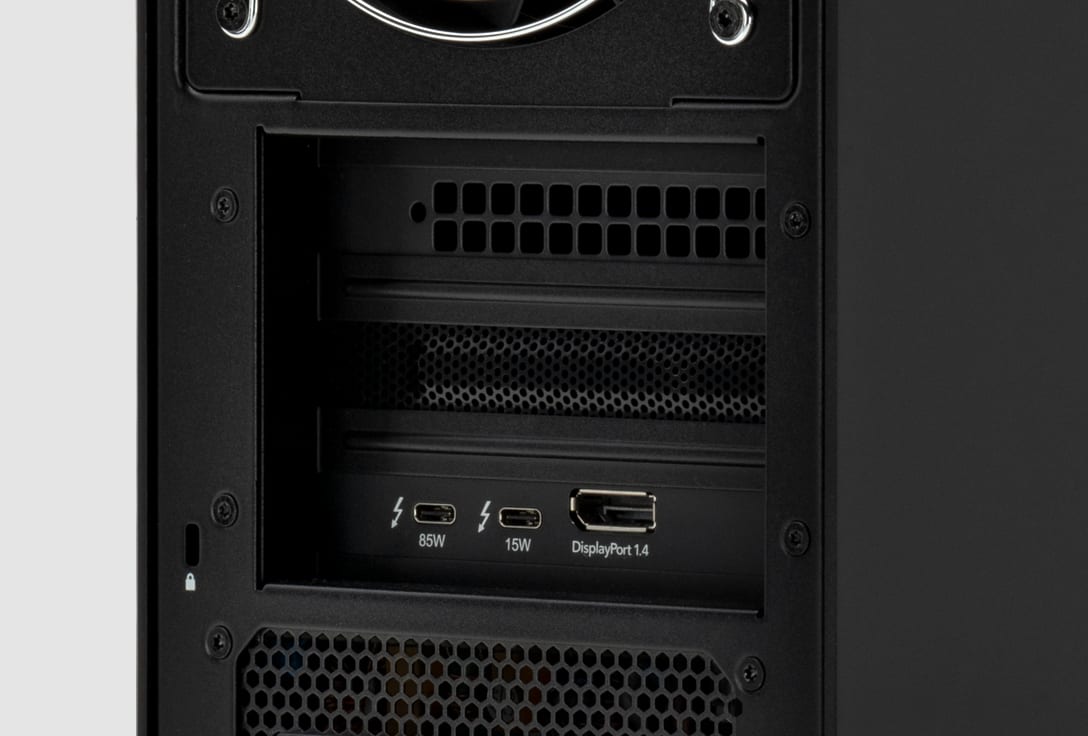 Flexpandable for Unique Needs
Do More
A second Thunderbolt 3 port4 for daisy-chaining devices or additional display(s).
Play Your Card
PCIe x16 connector/x4 lane slot for audio/video capture, networking, SSD storage, hardware RAID card, or I/O card
Ready for Hardware RAID
If you want to use SAS drives and/or encrypt your data for security reasons, we offer Hardware RAID models to meet your needs.
Flex Your Way Through Every Workflow
Whether you call it a workflow workhorse, a productivity platform, or a configurable command center, one description of the ThunderBay Flex 8 says it best. It's a groundbreaking workflow solution for digital imaging, VFX, video production, and video editing professionals from the world's leading Thunderbolt accessory manufacturer.
ThunderBay Flex 8 offers eight drive bays that support a mix of SATA/SAS and U.2/M.2 NVMe drives for up to 172TB of storage capacity. Next, there's a plethora of ports including two Thunderbolt 3, one USB-C, and two USB-A for device docking and charging.
See your work in greater detail by adding up to an 8K display via a built-in DisplayPort 1.4 connection. Ingest hi-res images and video via front-side SD 4.0 and CFexpress card readers. And when you want to expand your desktop capabilities, there's a PCIe slot waiting for your specific project needs.
ThunderBay Flex 8 is the one Thunderbolt 3 desktop device that rules them all. With an irresistible economy of scale, this consolidated solution is ideal for anyone waiting for the right moment to invest in Thunderbolt technology.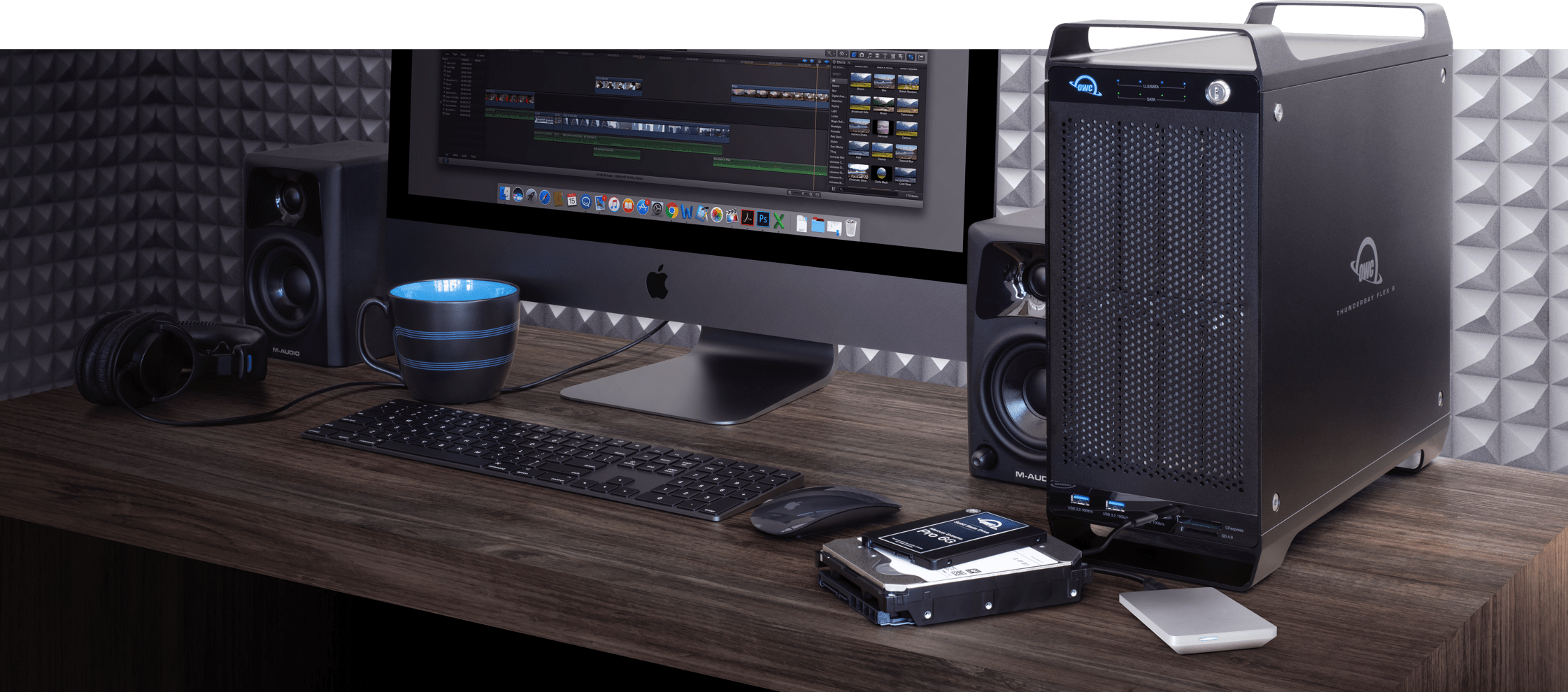 NVME. PCIE.

What's it mean to me?
At the heart of the ThunderBay Flex 8 capabilities are two cutting-edge technology standards: NVMe and PCIe. Non-Volatile Memory Express (NVMe) optimizes the performance of modern flash technology over the Peripheral Component Interconnect Express (PCIe) standard. It enables significantly faster SSD performance with a more direct and optimized path to a computer's processor.
Tying both of these technologies together is the Thunderbolt 3 interface which uses the PCIe bus. This interface offers the fastest data transfers possible on a single cable between computers and peripherals like storage solutions, docks, and expansion devices while also supplying 85W of power to keep your laptop ready to go at a moment's notice.
Up To
2750

MB/S
PERFORMANCE

The Future Standard of Storage Available Today
Right out of the packaging, all eight bays can utilize SATA 6Gb/s 2.5-inch SSDs or 3.5-inch HDDs. To take advantage of 40Gb/s PCIe technology, the top four bays are NVMe U.2 SSD ready. These emerging super-fast SSDs enable ThunderBay Flex 8 to meet the future storage needs of content creators and video production pros.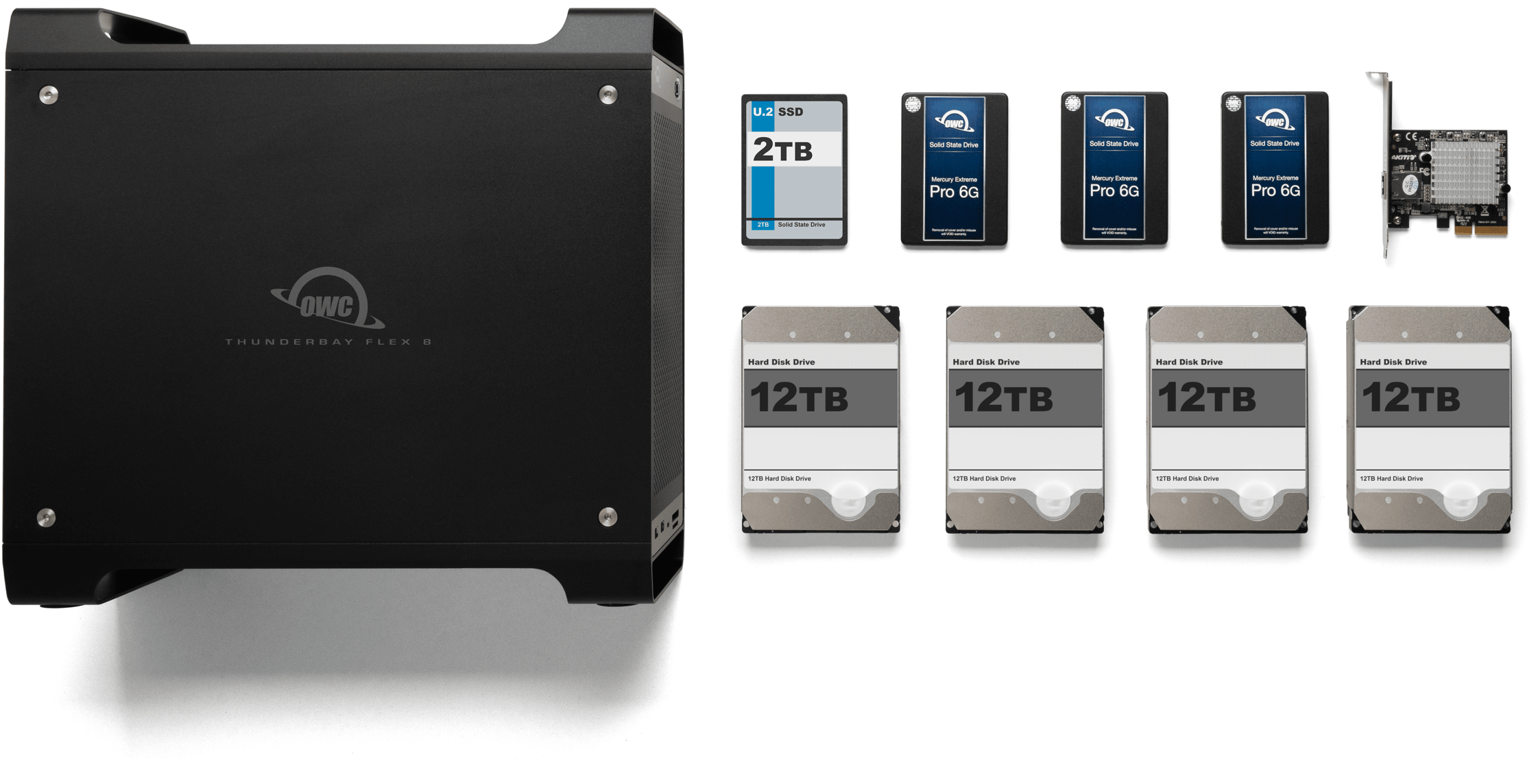 Muscle-Flexing Data Performance
Are you a video pro working with 4K/8K and even Phantom high-speed files? The ThunderBay Flex 8 offers a variety of drive configurations that deliver real-world read/write speeds of 2750MB/s that saturate the Thunderbolt 3 speed threshold. Try any of these options:
A single U.2 NVMe SSD in Bay A
Multiple U.2 SSDs installed in top four bays (A-D) in RAID 0
Six or more SATA SSDs in any bays in RAID 0
Swap out the built-in SATA drive controller card with a SATA/SAS hardware RAID card and configure 8 x SATA/SAS drives in hardware RAID 0
Docking Flexibility
A virtual buffet of productivity-enhancing possibilities awaits you with the docking connections built into ThunderBay Flex 8. Power your notebook with up to 85W power delivery while capturing multi-stream hi-res footage at full frame rate. Connect audio and video mixers, digital camera, keyboards, and other peripherals and charge mobile devices via one USB-C and two USB-A 10Gb/s ports. Ingest and work with 4/8K RAW video and RAW photo files immediately at speeds up to 985MB/s with frontside SD 4.0 and CFexpress card readers. Add more viewing space with up to an 8K monitor via the DisplayPort 1.4 interface. And if all that's not enough to satisfy your project needs, daisy-chain up to five additional Thunderbolt 3 devices!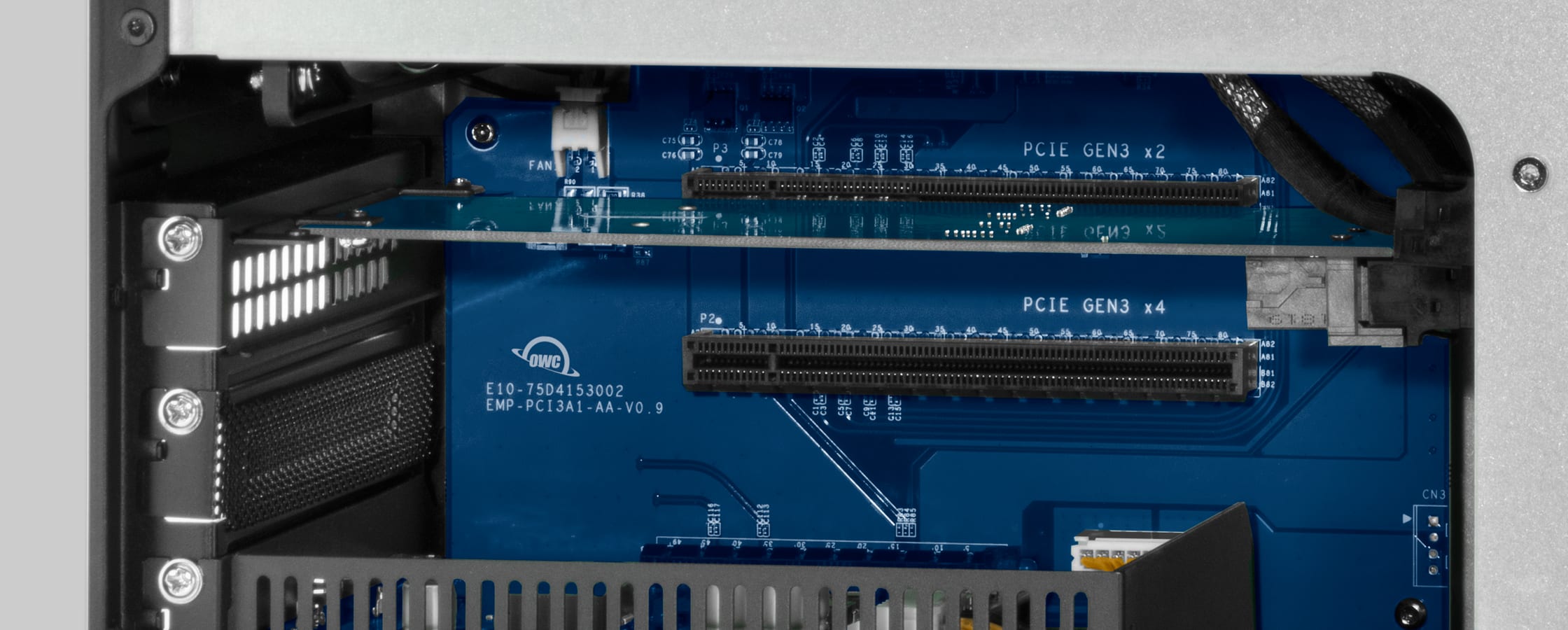 Flexpandable For Unique Needs
By removing the enclosure's side panel, you can expand your capabilities by installing a half-length, full-height, single-width expansion card in the PCIe x16 connector/x4 lanes slot. Add a 4K video capture card for direct ingest of multi-stream high-res footage. Record high-quality tracks with an audio card and then edit and archive tracks. Create a powerful file server with a high-speed networking card.

If you want to use SAS drives or encrypt your data for security reasons, you can choose a ready-to-run ThunderBay Flex 8 hardware RAID model or replace the built-in SATA drive controller with the hardware RAID card of your choice while keeping a PCIe slot open for other cards.
A Flextraordinary Platform
ThunderBay Flex 8 is a user-configurable platform that you can use to launch into projects with a new realm of time and money-saving results. To get you started, we suggest three sample configurations that make the most of the extraordinary highlights that have made OWC solutions the choice of performance enthusiasts and cinematographers around the world:
Plug and play with no drivers needed and Thunderbolt cable included
Free lifetime expert support
Worry-free ownership with up to 5 Year OWC Limited Warranty5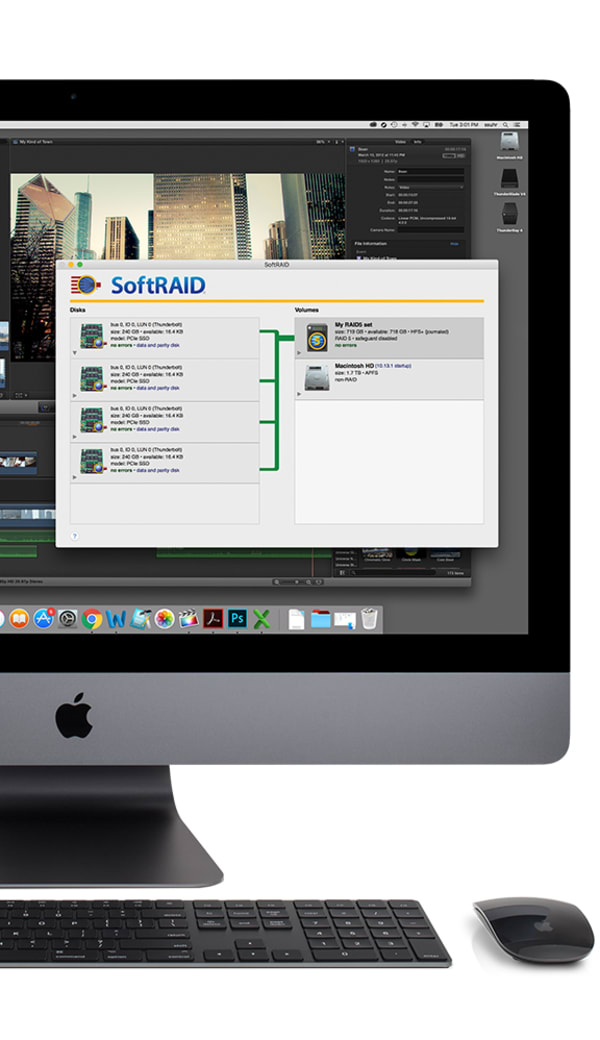 RAID Made Easy
Harness the full capability of your OWC drive array with the included SoftRAID XT, the most powerful, intuitive RAID management software on the market for macOS and Windows. SoftRAID's RAID creation and management technology has been finely tuned to perfection with over 20 years of development to provide rock solid protection of your data and optimize drive performance.
Packed with Features
SoftRAID XT provides an unbeatable combination of speed, protection, and compatibility:
Advanced: Create RAID 0/1/4/5/1+0 (10) arrays1
Protected: SoftRAID Monitor constantly watches your disks and alerts you if problems are detected
Validated: Volume validation ensures sectors can be read and parity is correct
Certified: Checks disks before use to ensure they are safe for data storage
Vigilant: Error prediction helps protect against unexpected failure
Universal: Move SoftRAID arrays seamlessly between Mac and PC2 with built-in OWC MacDrive technology
Beyond Hardware RAID
SoftRAID provides a level of storage performance that you simply can't get with hardware RAID. Software RAID gives you increased power and control over your RAID drives and disks that hardware RAID can't deliver and doesn't lock you into technology that you can't upgrade or expand.

Dive deeper into the benefits of SoftRAID »
RAID 4/1+0 (10) is available for Mac only at this time.
SoftRAID serial numbers work on both Mac and Windows. SoftRAID is licensed per computer. In order to use SoftRAID on multiple computers, you will need a unique, valid license per computer. Additional licenses can be purchased anytime.
A Protective, Economical Post-Production Solution
Sending a drive from set to post-production typically entails tedious and time-consuming drive enclosure disassembly to access the storage drive or costly shipping of the entire enclosure to the post lab. But ThunderBay Flex 8 offers a flexible option.
By installing an OWC U.2 NVMe Interchange System carrier tray (sold separately) with a built-in U.2 connector into a ThunderBay Flex 8 drive tray, you can protect the U.2 SSD drive's connector from repeated install/removal wear for improved drive longevity and investment. When done with your shoot, just ship the lightweight protective carrier and drive to the lab where the carrier can be installed into an OWC Helios 3S equipped with the OWC Interchange System. It's a complete solution to safeguard your data while lowering shipping costs.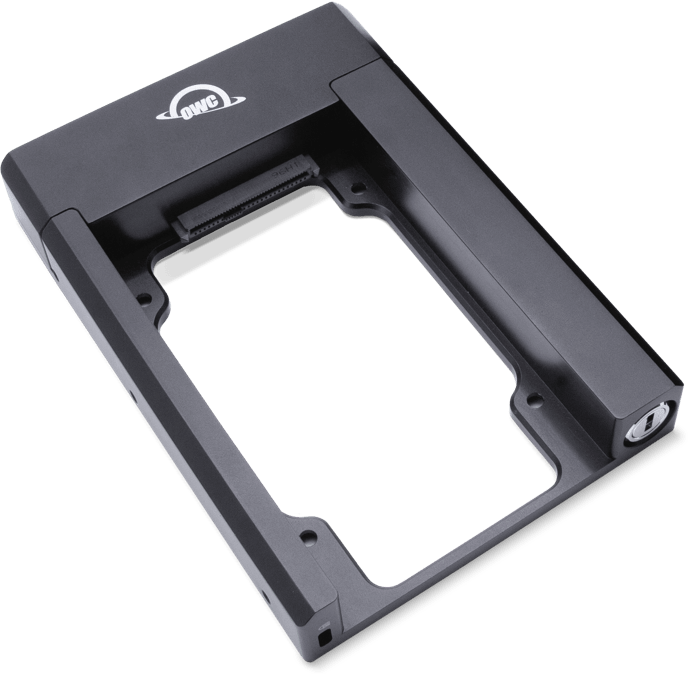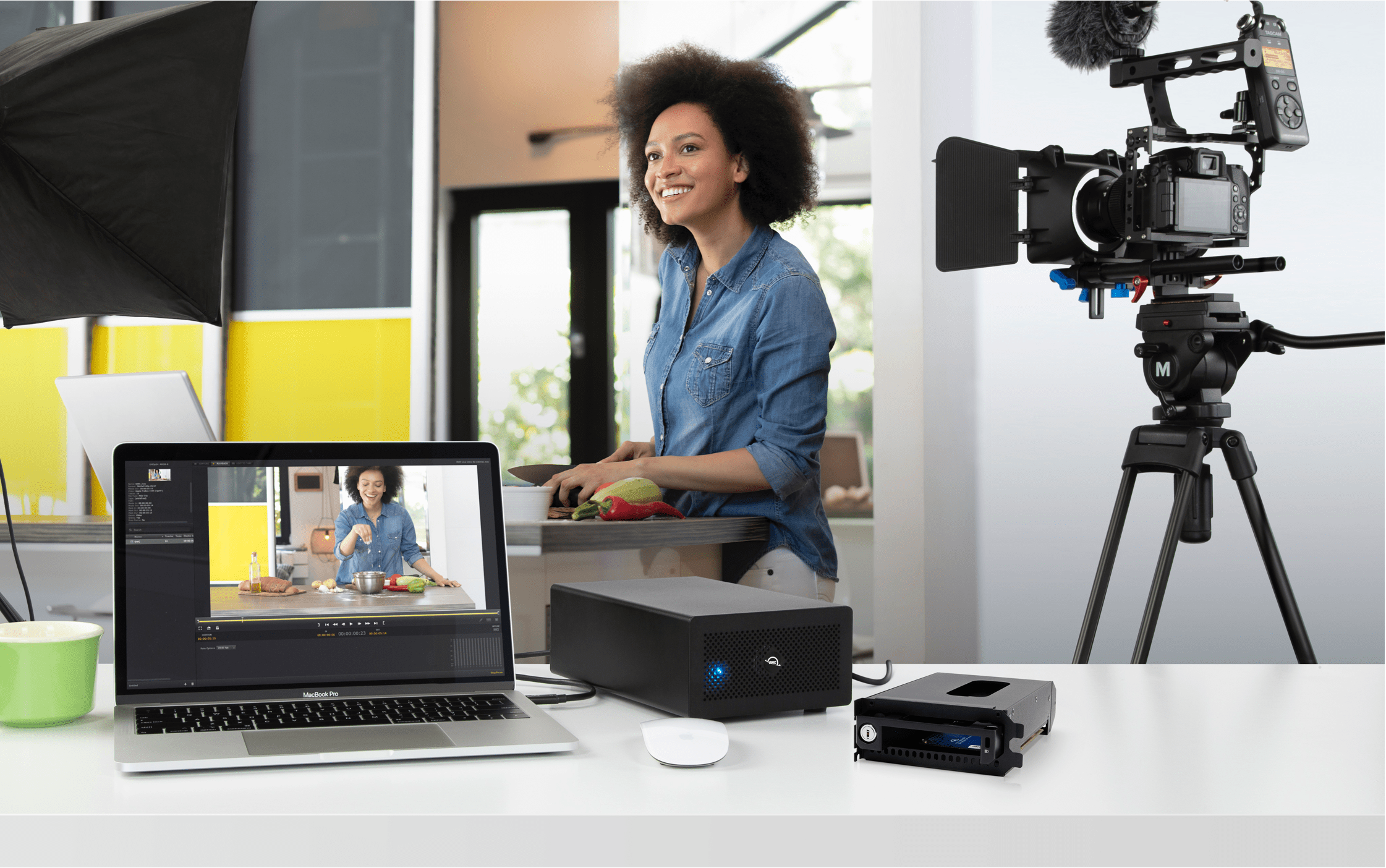 End-to-End Workflow Possibilities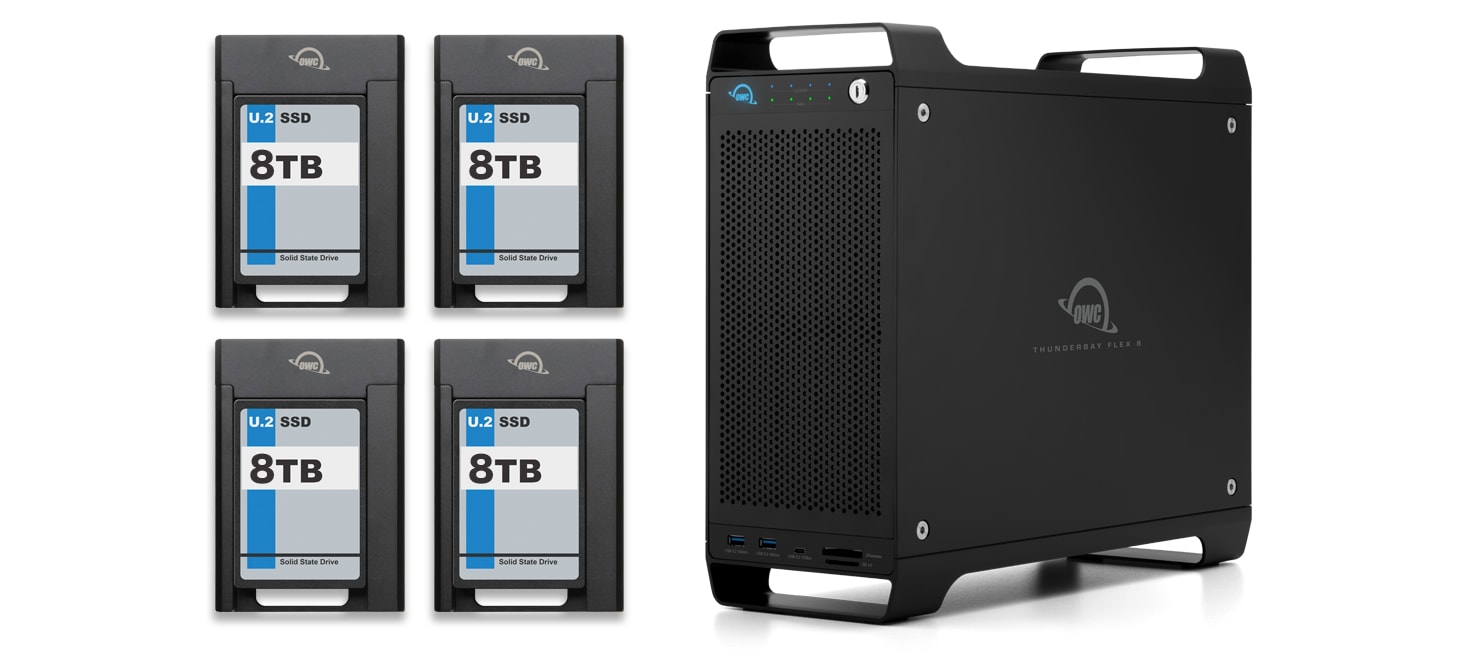 Flex On-Set
+ OWC Interchange System Carrier Tray with SSD
+ OWC ThunderBay Flex 8
Protects U.2 SSD drive connectors from install/removal wear to improve drive longevity and extend your drive ROI.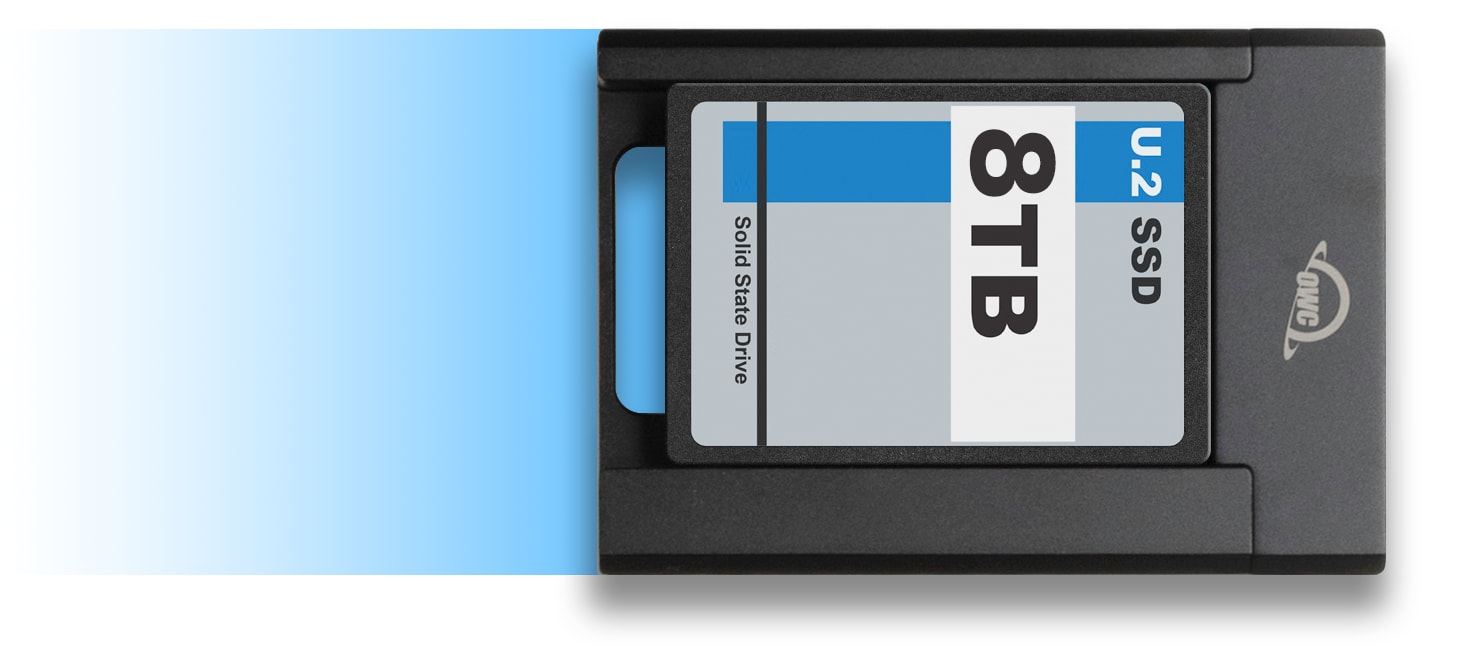 Transit To Post
+ OWC Interchange System Carrier Tray with SSD
+ Small and economical. Ship only what you need.
Lightweight protective carrier safeguards data while lowering shipping costs vs shipping the entire enclosure.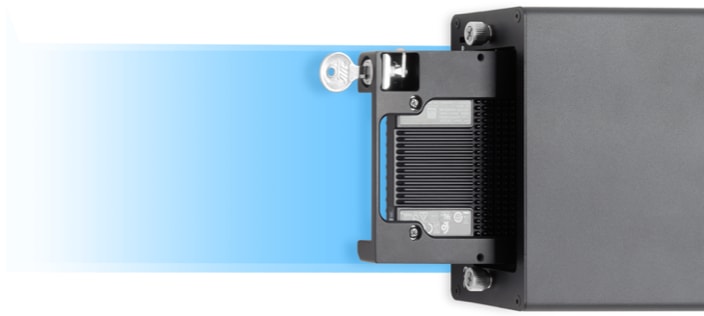 Post-Production Lab
Desktop U.2 NVMe SSD swappable storage for fast processing of footage.

Thunderbolt Made Easy
We make it easy to choose the right gear. Our Thunderbolt Certified products offer the same performance and functionality whether they are Thunderbolt 3 or Thunderbolt 4. And if you're rocking a beloved Thunderbolt 2 machine, we offer an adapter so you can plug into our universe of award-winning solutions. No hassles, no confusion. That's the OWC Difference.
Apple Mac models with Thunderbolt 2/Thunderbolt ports can be connected using an Apple Thunderbolt 3 (USB-C) to Thunderbolt 2 Adapter and a Thunderbolt 2 cable (available separately). This configuration provides data transfer at up to 20Gb/s but does not support notebook charging.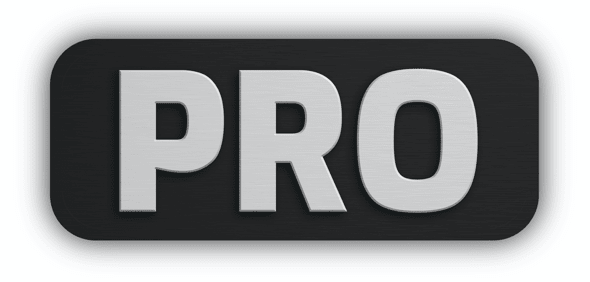 Professional Grade = Ready to Work
We understand having confidence in gear reliability is paramount to creative professionals. That's why every ThunderBay undergoes OWC's multi-hour "burn-in" performance certification prior to shipping. This ensures your ThunderBay arrives operating properly and immediately ready for demanding use.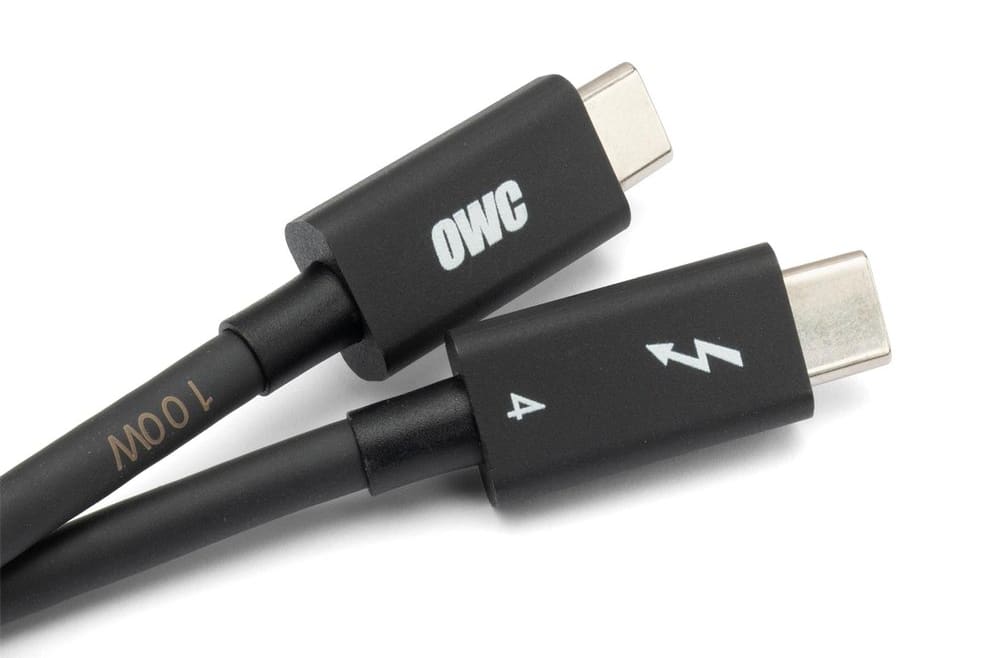 OWC Thunderbolt Cable Included
OWC ThunderBay solutions come with a certified 0.7M OWC Thunderbolt (USB-C) Cable. But if your workflow demands a different length to make the connection, OWC Thunderbolt (USB-C) Cables are the perfect choice.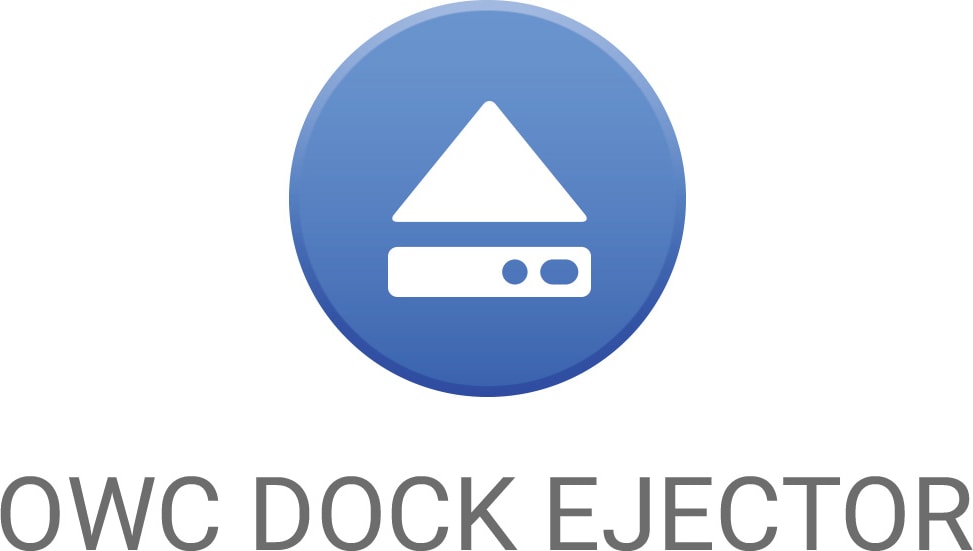 Disconnect in One Click
Safely disconnect multiple drives in a single click. OWC Dock Ejector was designed by OWC hardware and software engineers to ensure all data is written before disconnection, saving time and protecting against data loss. It makes losing your hard-earned work a thing of the past.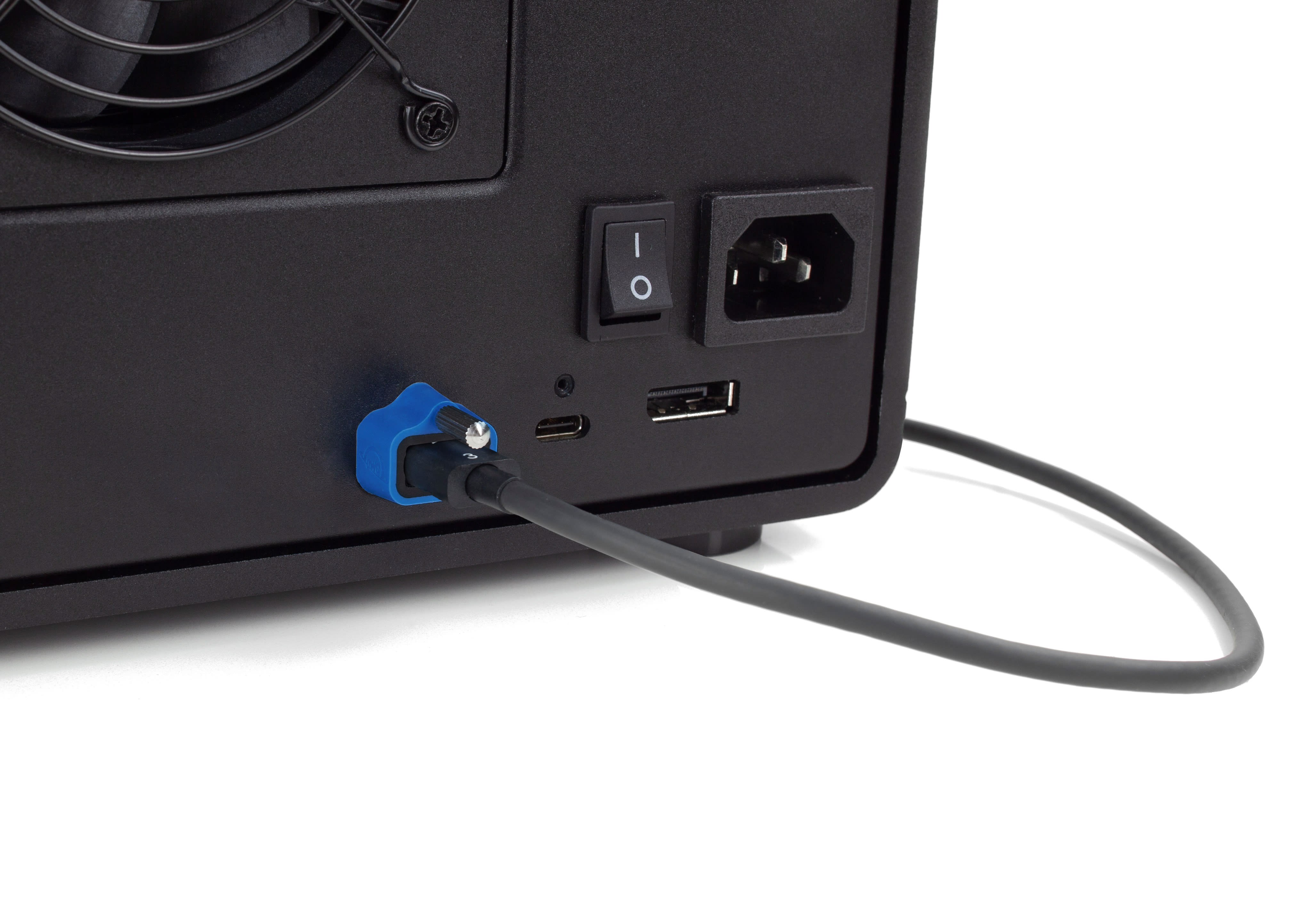 Stabilize Thunderbolt and USB-C Cables with OWC ClingOn
Active workspaces expose gear to bumps, shoves, or even the random tail wag from a pet. OWC ClingOn custom cable stabilizers (sold separately) screw into the OWC ThunderBay's housing to reduce – if not completely eliminate – cable strain on Thunderbolt and USB-C connections so you can work with confidence even in the highest traffic environments.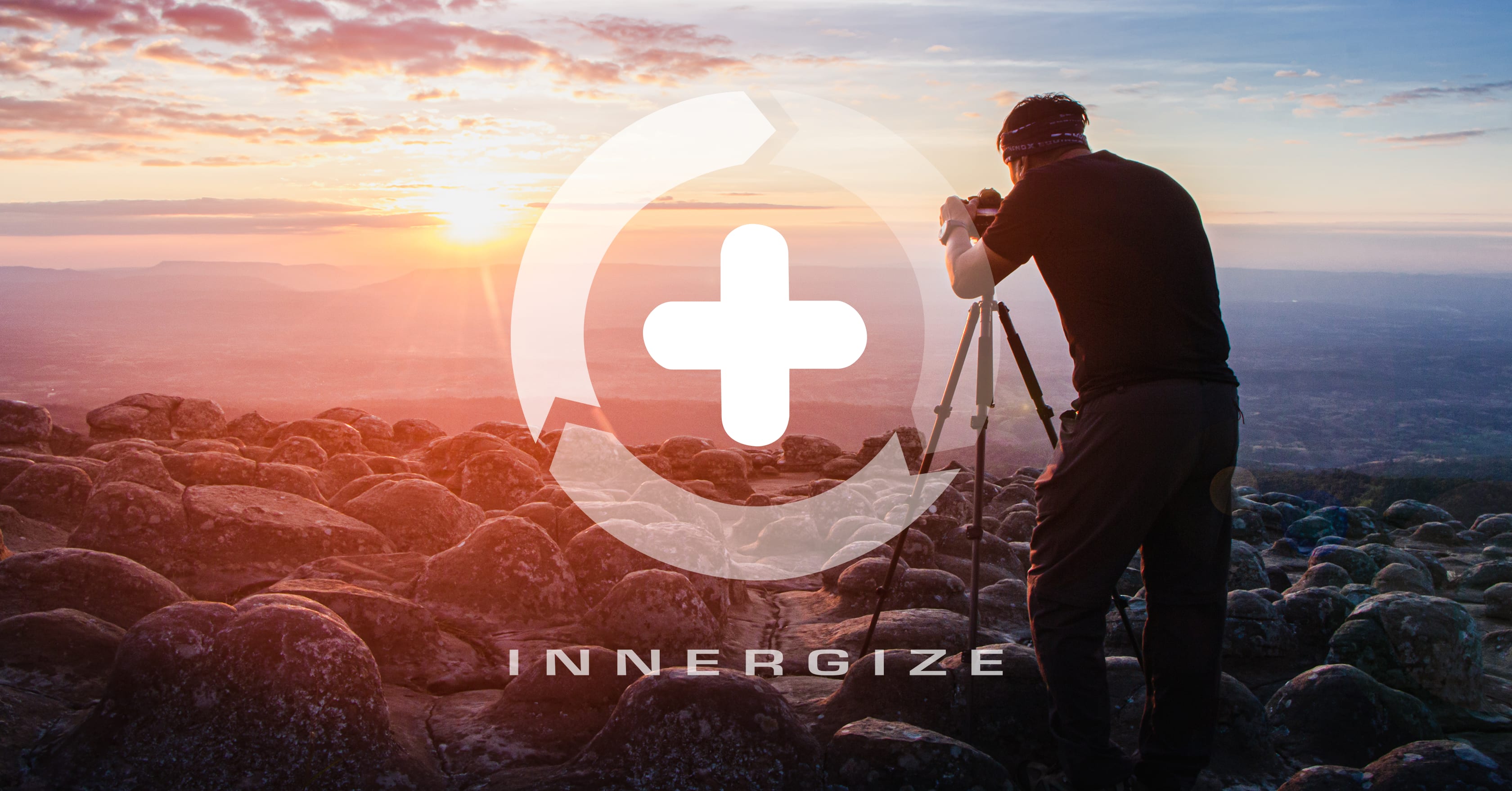 Work with Maximum Confidence and Reliability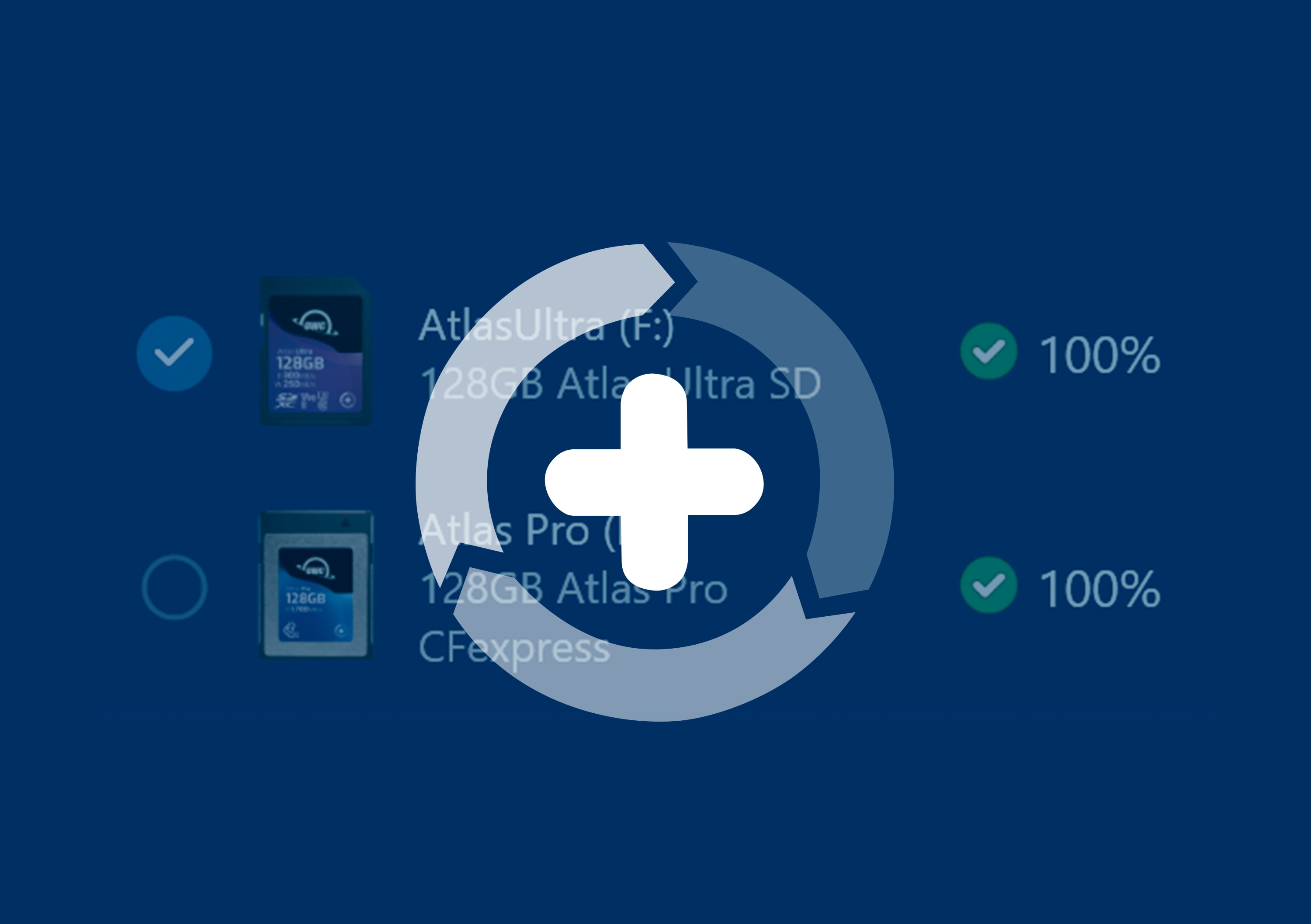 Health
Over time and use cycles, flash memory does wear out. Innergize verifies and reports the percentage of use life remaining. Now you can work with full confidence your OWC flash memory product will deliver the reliability you can trust.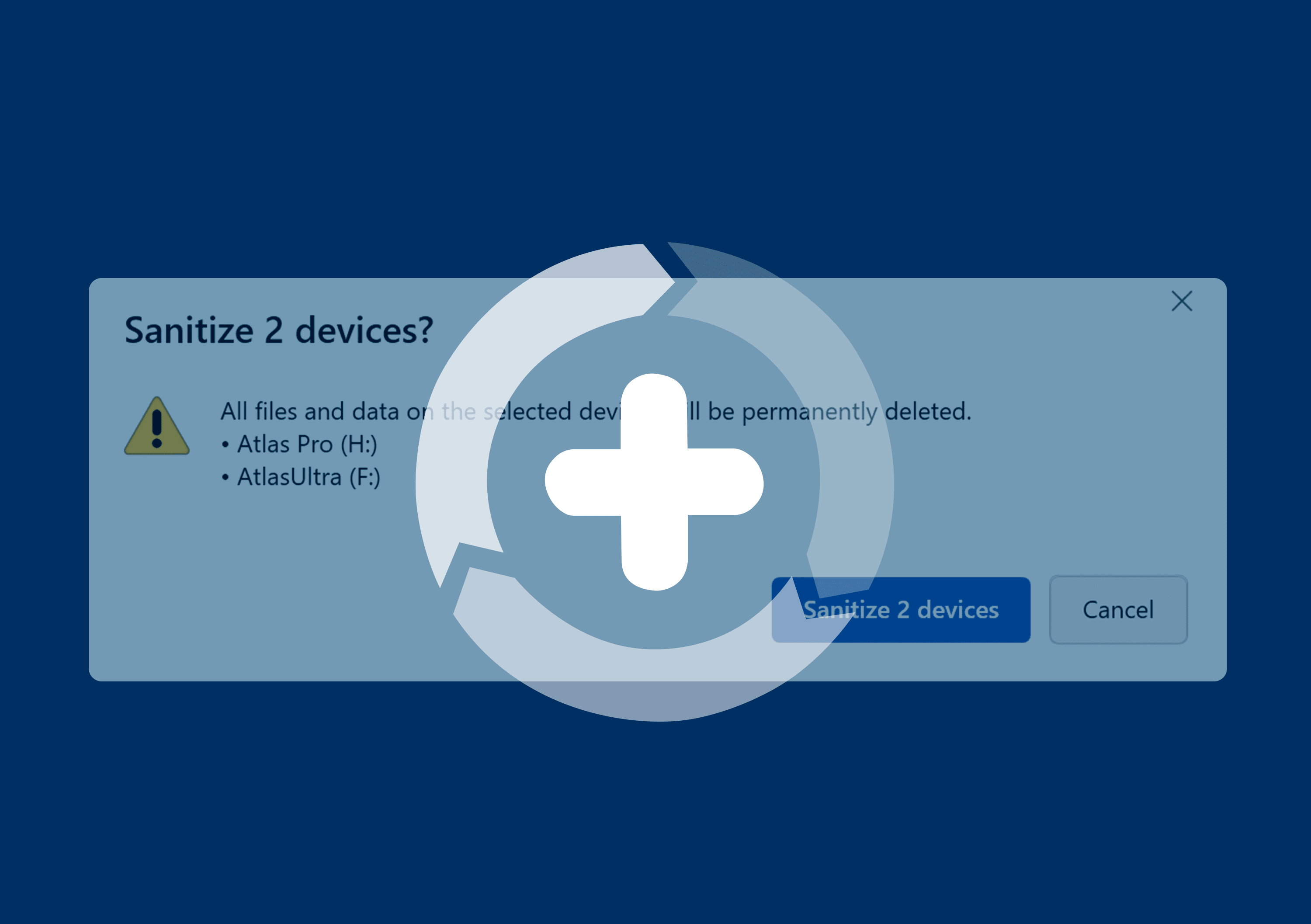 Sanitize
Writes, deletes, and formatting all take their toll on memory cards. Innergize cleans and restores the flash memory performance of OWC memory cards so you can get the best results on every use.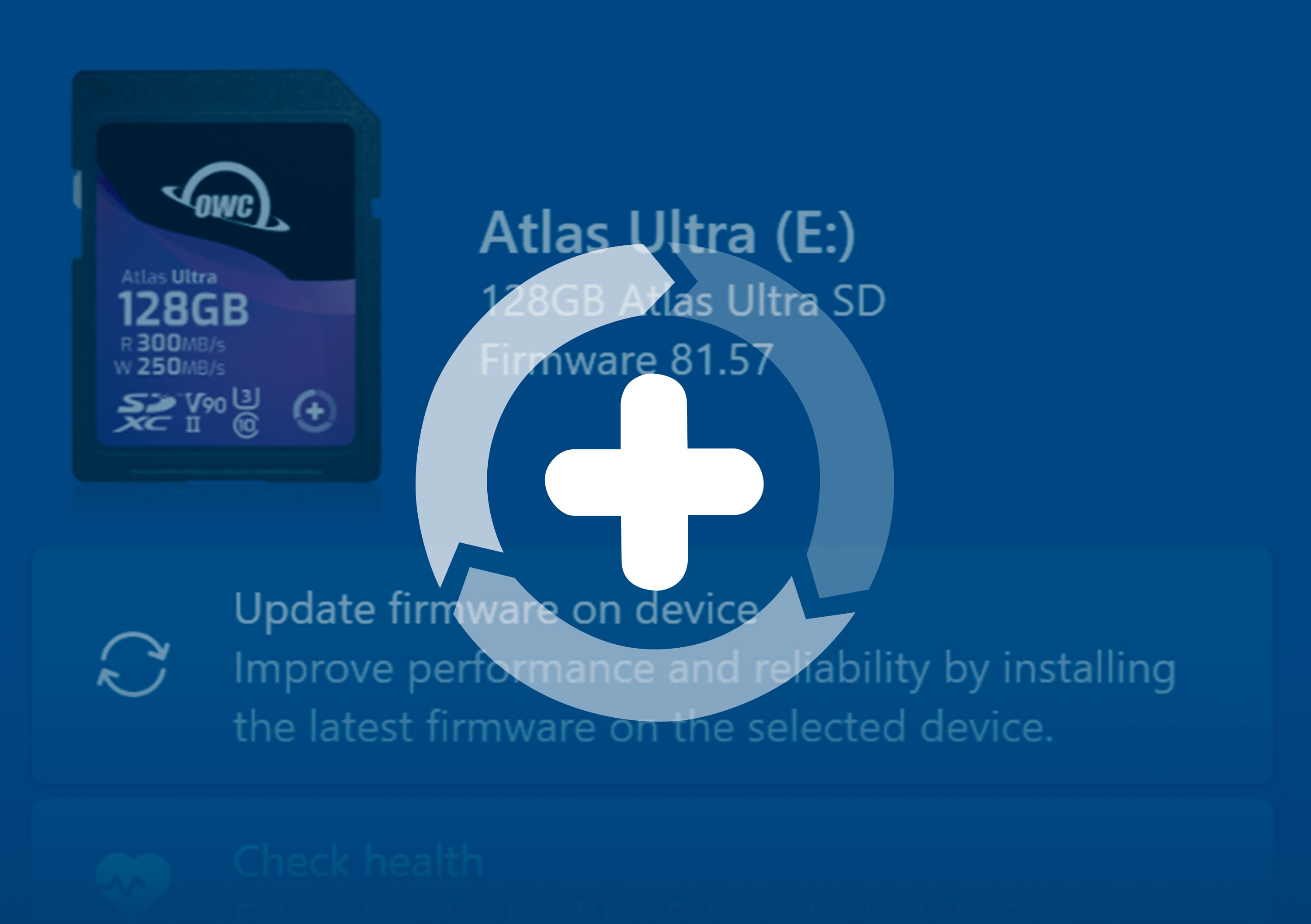 Field Upgrade
When new cameras or firmware updates to existing cameras are introduced, they may not work properly with flash memory cards and drives. Innergize gives OWC memory card users the ability to quickly upgrade their firmware in the field for full compatibility, additional performance enhancements, and bug fixes for optimal reliability.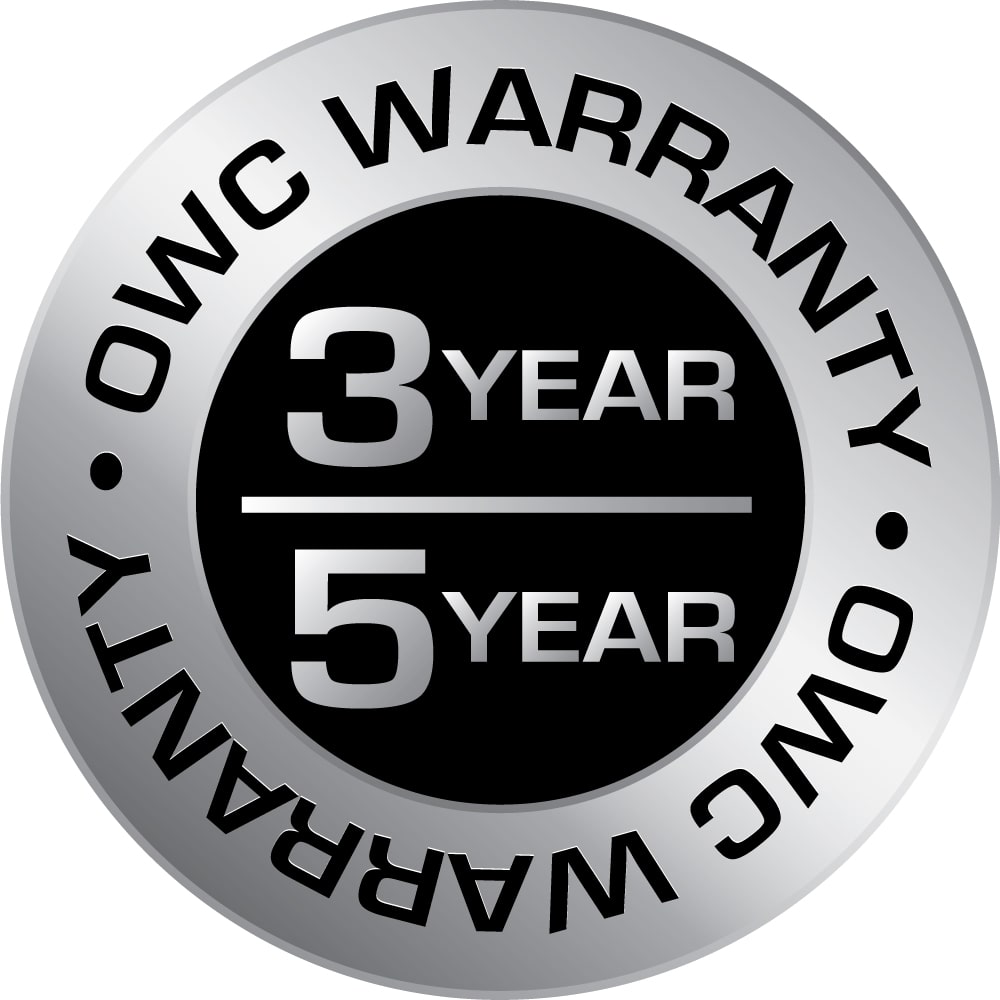 OWC, Trusted by Pros & Enthusiasts the World Over
We build our hardware to the highest standards of reliability and performance. Because 100% reliability is always the goal, we rigorously quality test and back our hardware with up to a 5 Year OWC Limited Warranty and award-winning customer support.
Learn More
SAS drives are supported with SAS drive controller card (available separately).
Up to four U.2 drives are supported. M.2 drives are also supported with M.2 to U.2 adapter (available separately).
Full DisplayPort 1.4 capabilities depends on host computer support of DisplayPort 1.4 specification through its Thunderbolt 3 connection, host computer GPU capabilities, and connecting cable capabilities.
Thunderbolt 2/Thunderbolt compatibility requires a certified Thunderbolt 3 (USB-C) to Thunderbolt 2 (mDP) adapter and a Thunderbolt 2 cable (available separately). This configuration provides data transfer at up to 20Gb/s but does not support notebook charging.
5 Year OWC Limited Warranty for Enterprise Hard Drive and SSD solutions. 3 Year OWC Limited Warranty for enclosure only.
The LED function of this product will be disabled and not function if used with a 4TB and/or 8TB OWC U2 Shuttle (OWCU2SHUTTLE04), (OWCU2SHUTTLE08).