Editor's note: OWC is a proud partner with Intel's Evo Certified Program and we invited Intel's Director of Thunderbolt Marketing, Gary Richman, to share a few words about it.
---
Hundreds of PCs and accessories enter the market every year offering a range of capabilities and connectivity benefits. Enabling PC users to fully take advantage of their Intel® Evo™ laptops, Thunderbolt technology delivers the fastest, simplest, and most reliable cable solution for connecting to any of your favorite accessories and power.
With today's tech-charged world, having a reliable PC setup is essential to staying connected and accomplishing your work and life responsibilities. Intel is helping you find great Thunderbolt accessories this holiday season. We're featuring several docks, monitors, and storage devices to maximize the experience of an Intel Evo laptop to work, learn, and play.
Thunderbolt accessories, like OWC's Envoy Pro FX, paired with Intel Evo-verified laptops, unlock the unlimited potential for performance, functionality, and achieving the ideal PC experience.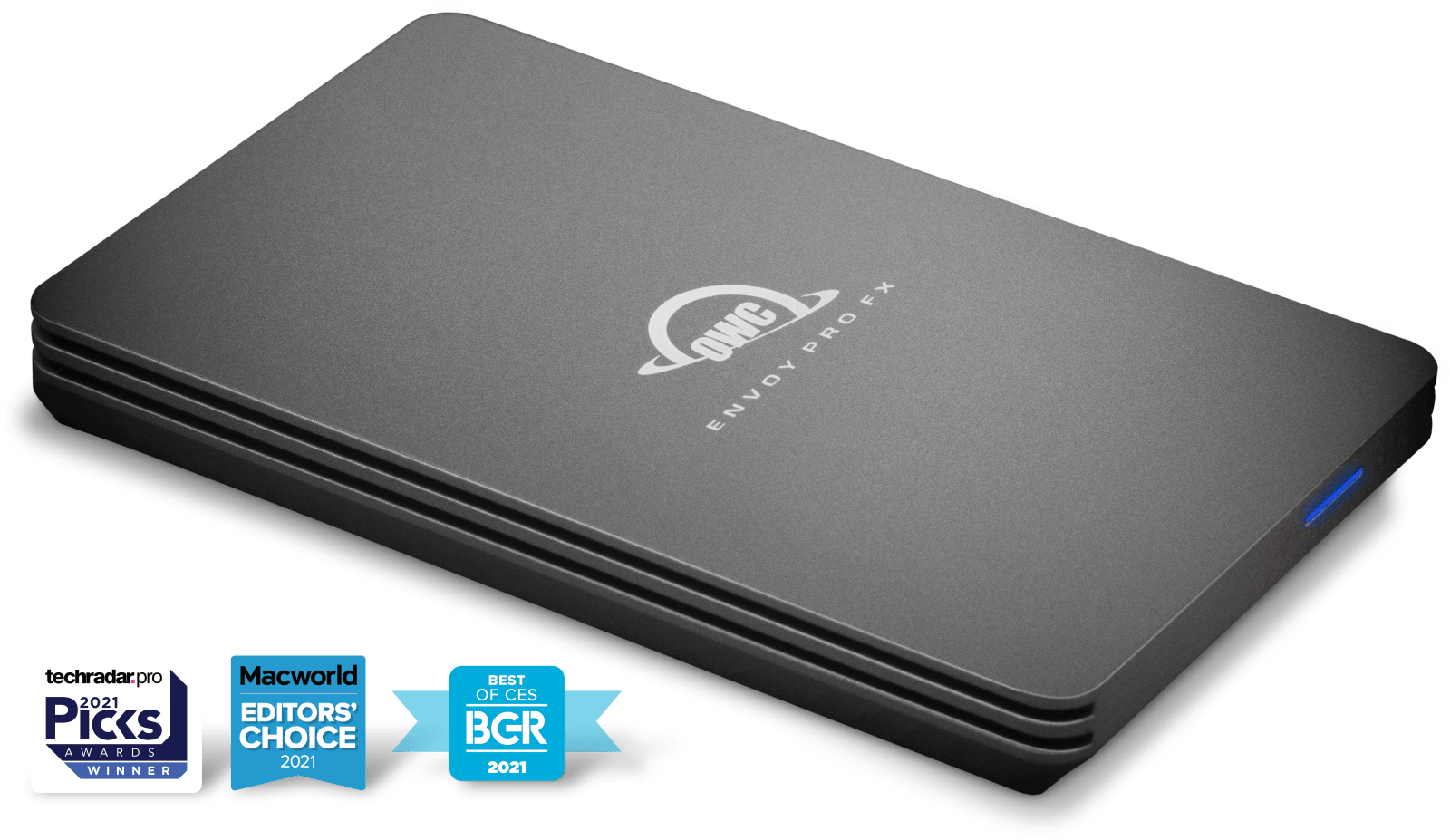 Freedom and flexibility with Intel Evo laptops
Take your Intel Evo laptop anywhere and easily connect it with a single, flippable, and reversible cable to enjoy a Thunderbolt dock or larger monitor, all while charging your computer. These products are selected to work well with laptops based on the Intel Evo platform supporting key features like fast charging, quick wake from sleep to minimize your time waiting, high-quality docking monitors that complement your laptop's display, and storage that provide fast transfer speeds and broad compatibility. 
All Thunderbolt products go through rigorous certification and testing to ensure a consistent user experience across a wide range of product types and manufacturers. To know you're getting all this and more, just look for the Thunderbolt.
Wherever you see the Intel® Evo™ badge, you can count on designs to have the following combination of purposeful technologies optimized for the experience you crave. For more information on the Thunderbolt accessory program, visit intel.com/evo.