As you may know, OWC is committed to doing its part to improve our earth and environment. We do that with a combination of internal practices (OWC HQ is LEED-certified and our solar and wind power generators create more energy than we consume).
We have also contributed to the cause of conservation, preparation, and better health through technological collaborations with filmmakers and photographers using their talents to educate and inspire the world. Whether it's the Netflix documentary "Kiss the Ground," or Florian Wagner's Worldwide Waters project, OWC solutions are legitimately helping to make this world a better place for future generations.
The latest film project we've had the pleasure to help is the documentary Eating Our Way to Extinction. The film takes audiences on a cinematic journey around the world, telling the shocking but empowering story of why what we eat is the single most important tool we have for reversing the global environmental crisis. It is narrated by Oscar-winning actor Kate Winslet, and executive produced by Winslet and billionaire Sir Richard Branson.
Eating Our Way to Extinction includes shocking undercover footage, cutting-edge science from leading experts, and poignant firsthand accounts from indigenous people. It is a one-of-a-kind documentary that will permanently change the way you view food and its critical connection to the future of life on earth.
The film future generations will be wishing everyone watched today.

Leonardo DiCaprio
OWC gets involved
Representatives of the film reached out to OWC CEO Larry O'Connor two years ago and it was a natural fit. The filmmakers used Thunderbays, Envoys, and SSD drives.
"Knowledge is important and understanding our impact on the world we share is more important than ever," shared OWC CEO Larry O'Connor. "We're not going to change things overnight, but choices with good information can help make a positive impact of significance than we might realize."
The choice is always ours—and the amazing videography and story are something I'm glad OWC technology could bring to the finish line.

Larry O'Connor, OWC CEO
Tickets available now for exclusive event
Coming September 16th for a one-night-only Fathom Cinema Event, book your tickets before they are sold out.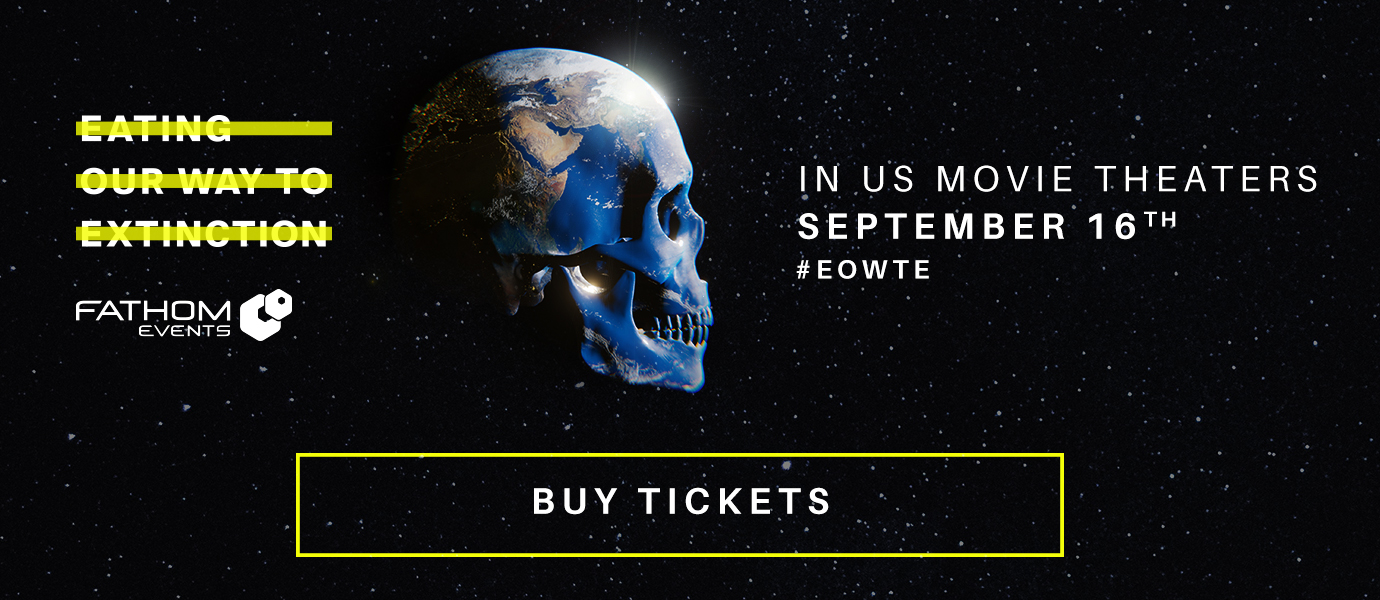 For more information please sign up at https://eating2extinction.com