Look and Feel
Perhaps one of the more striking changes in OS X Yosemite is the overall look and feel. Taking cues from iOS 7, the interface is cleaner with flat icons, slimmer toolbars and windows, and a system-wide translucency to provide clarity and depth. Here are the default screen view for Yosemite and Mavericks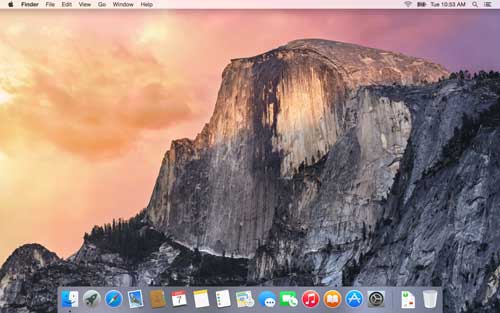 Enlarge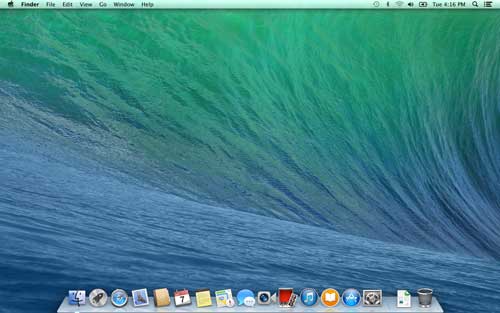 Enlarge
The standard system menu font has changed from Lucinda Grande to Helvetica. This is proposed to be easier to read at different sizes/zoom levels especially on a Retina display.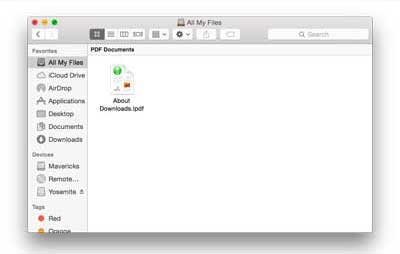 Enlarge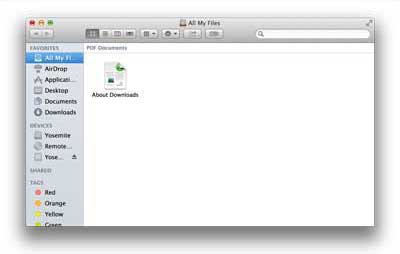 Enlarge
The Dock has reverted to a 2D look with redesigned icons.


The menu bar is now slimmer, streamlined, and allows more space for content/apps.


Close, minimize, and maximize buttons are now close minimize and fullscreen. The maximize option is still accessible by holding down the alt/option key while clicking on the green button or through the Menu Bar → Window → Zoom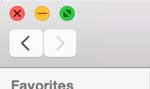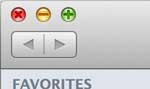 Dark Mode is a way to turn the usual toolbar and Dock look from a light gray with black text into a darker gray with white text. This makes the toolbar, Dock, and Spotlight match the color scheme of the Notification Center. This can make the screen more comfortable to use in darker areas. Windows are still presented with light gray color. This can be access in System Preferences → General → Use dark menu bar and Dock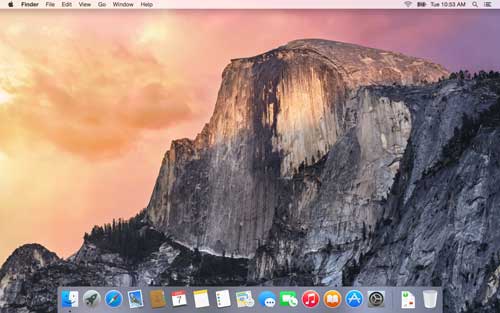 Enlarge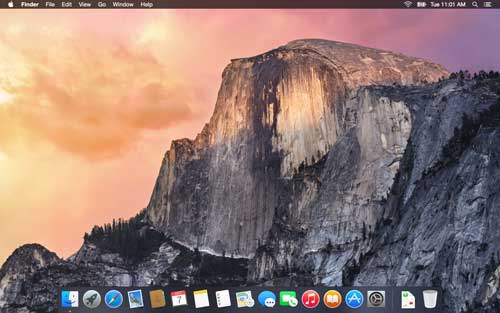 Enlarge
The information contained on the OWC OS Update Guide page is provided as a resource and does not include any implicit or implied guarantee. Usage environments are all slightly different and results may vary from what has been reported. Every effort is made to provide the most accurate information possible, however it is upon your sole judgment as to whether the information and content is applicable to your situation.
By use of this page, you agree to indemnify and hold Other World Computing, Inc., its parent operating company, New Concepts Development Corporation, and its officers, directors, shareholders, predecessors, successors in interest, employees, agents, subsidiaries and affiliates, harmless from any demands, loss, liability, claims or expenses (including attorneys' fees), made against OWC by any third party due to or arising out of or in connection with your use of the Site.

YOU FURTHER AGREE THAT THE SITE AND ITS CONTENT, INCLUDING, BUT NOT LIMITED TO THE OWC OS UPDATE GUIDE PAGE, ARE DELIVERED ON AN "AS-IS" AND "AS-AVAILABLE" BASIS. ALL INFORMATION PROVIDED ON THE SITE IS SUBJECT TO CHANGE WITHOUT NOTICE. OWC DISCLAIMS ALL WARRANTIES, EXPRESS OR IMPLIED, INCLUDING ANY WARRANTIES OF ACCURACY, NON-INFRINGEMENT, MERCHANTABILITY AND FITNESS FOR A PARTICULAR PURPOSE. OWC DISCLAIMS ANY AND ALL LIABILITY FOR THE ACTS, OMISSIONS AND CONDUCT OF ANY THIRD PARTIES IN CONNECTION WITH OR RELATED TO YOUR USE OF THE SITE AND/OR ANY OWC SERVICES. YOU ASSUME TOTAL RESPONSIBILITY FOR YOUR USE OF THE SITE AND ANY LINKED SITES. YOUR SOLE REMEDY AGAINST OWC FOR DISSATISFACTION WITH THE SITE OR ANY CONTENT IS TO STOP USING THE SITE OR ANY SUCH CONTENT.

For the full Site Terms, please visit: http://eshop.macsales.com/service/terms